Best Toys for Your 6-9 Month Old Baby
A 6-9-month-old baby is at an interesting stage in life. At this age she develops an interest in the surroundings and begins learning and absorbing information rapidly. The baby becomes more playful during this period, and holds objects, bangs things against each other or rattles keys in a playful way, and gets attracted towards interactive material which is interesting and engaging.
Your Baby's Development Between 6 to 9 Months
The period between 6 to 9 months is a time where your little one is growing and developing rapidly, both physically and mentally. At this stage, she will be able to sit steadily for long periods without support, will start to recognise objects and remember them when they are not around.
Infant Toys for 6 to 9 Month Old's
Toys can be used to stimulate and develop the baby's brain and hence, it is important to find the right selection of toys which are interactive and will keep the baby interested and occupied at all times. Here are a few toys which will help the baby develop and have a great time while doing so.
Musical Toys
Musical toys help in developing the sensory skills of the child. Musical toys which emulate voices of animals or play out rhymes and songs attract the child and will help to develop her interest in music.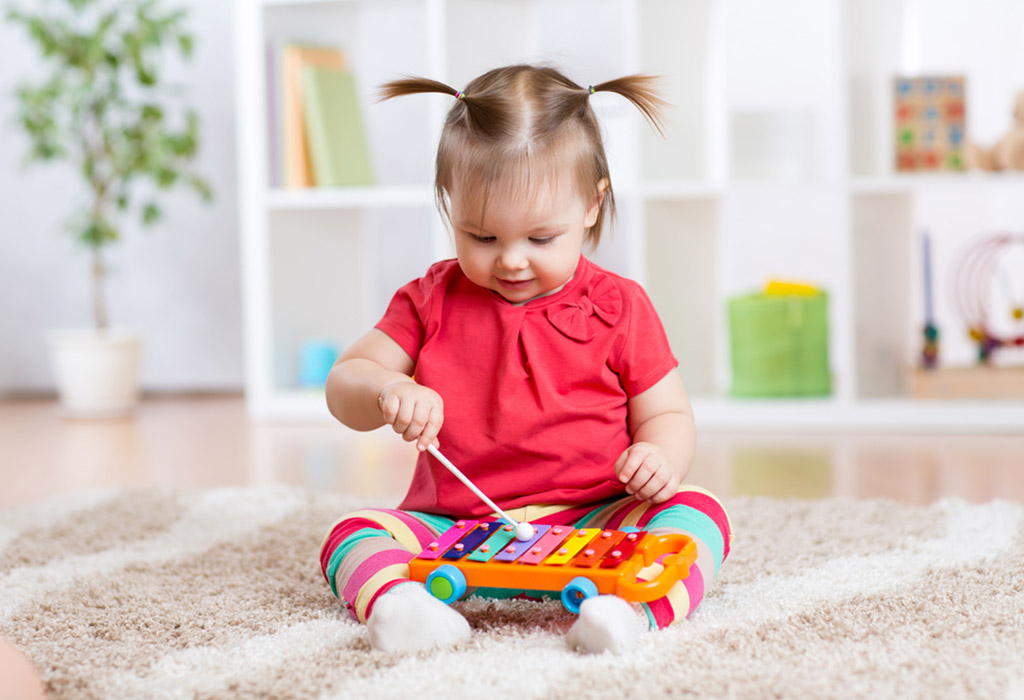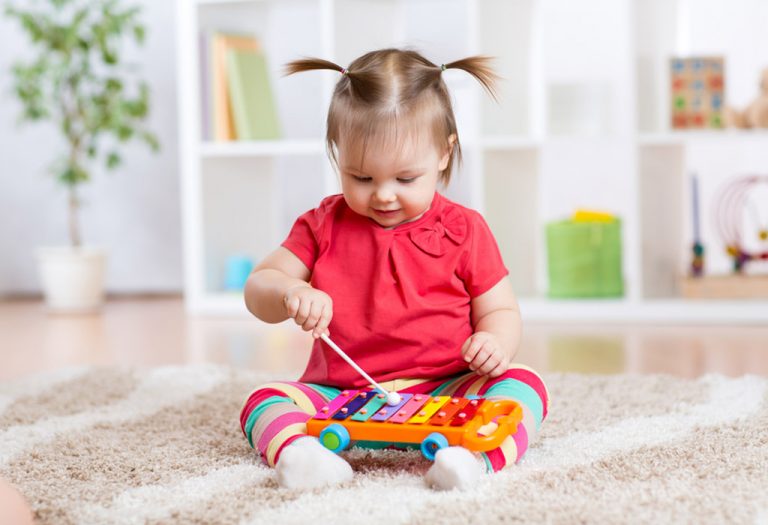 Easy to play with, simple musical toys make a noise when the baby bangs on them. Toys such as toy phones and activity cubes make a noise when your baby pokes, shakes or squeezes them.
Wooden Toys
Wooden toys such as colourful shapes and puzzles help the child to start associating with different shapes, colour and sizes and will develop their differentiation skills.
Your baby can play with these toys by segregating different sizes, shapes and colours of wooden blocks or by simply fitting the blocks together.
Blocks
Block toys help develop skills such as hand-eye coordination, sensory skills, and grasping skills.
Your bub will try to fit the blocks together in the right hole. This will help her develop finger and hand dexterity.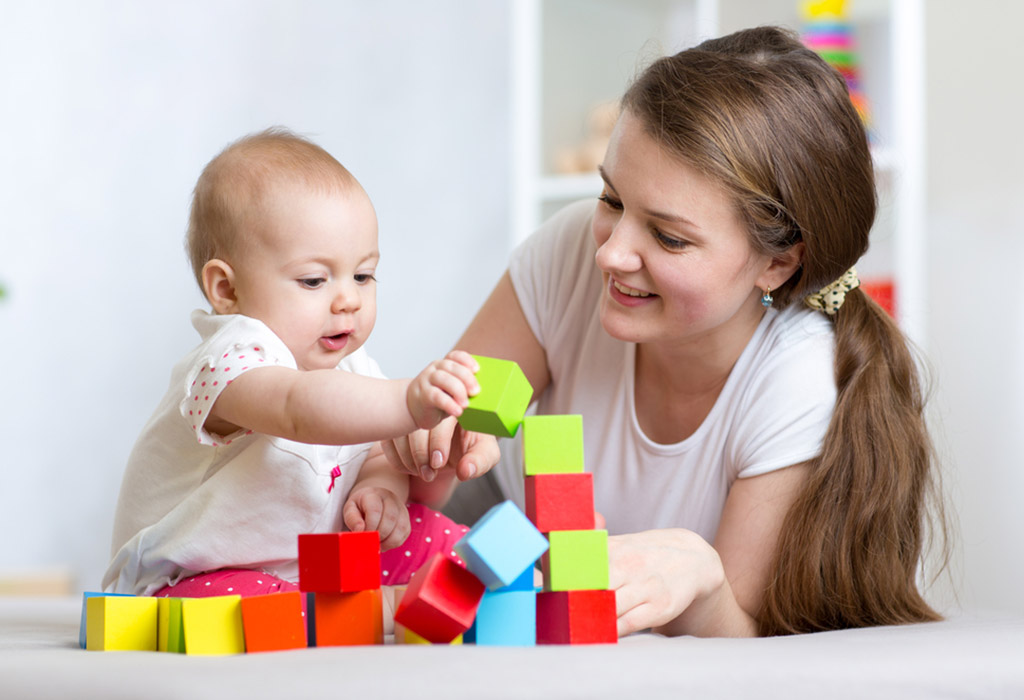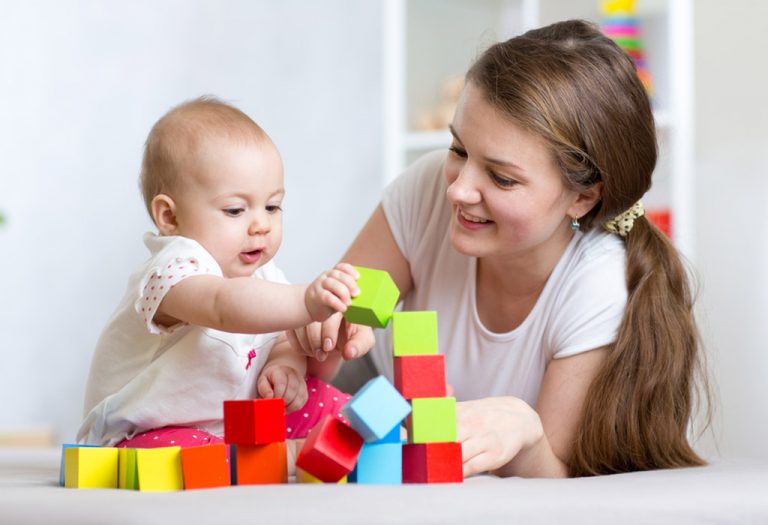 Dolls
Children at this age tend to have a favourite doll or soft toy This will help in the development of sensory skills and sense of attachment in the baby.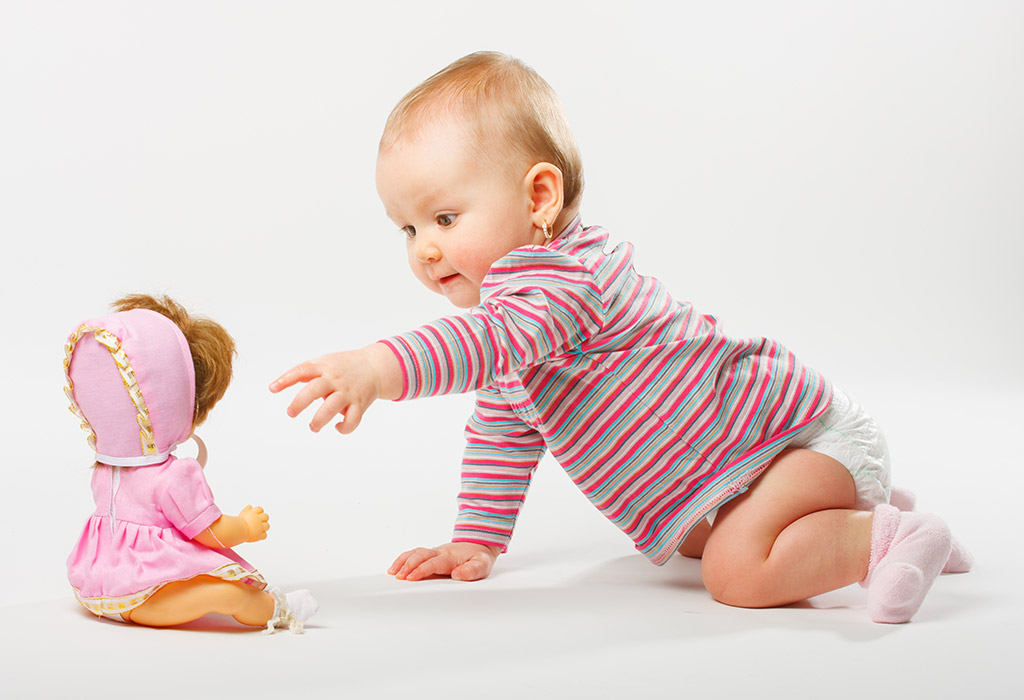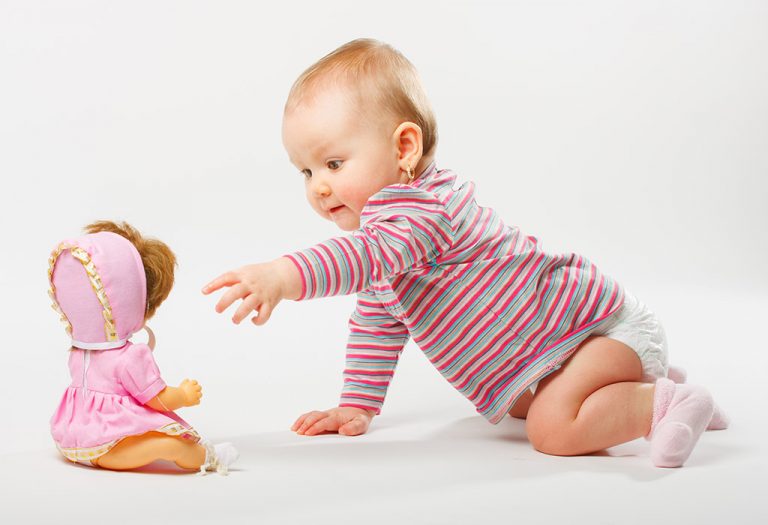 Your baby may want to play with the doll, want to hug it and even sleep with the doll by their side. This also is a sign of socioemotional development.
Educational Toys
Educational toys such as busy boards and interactive books will help in the development of sensory and gross motor skills in the child.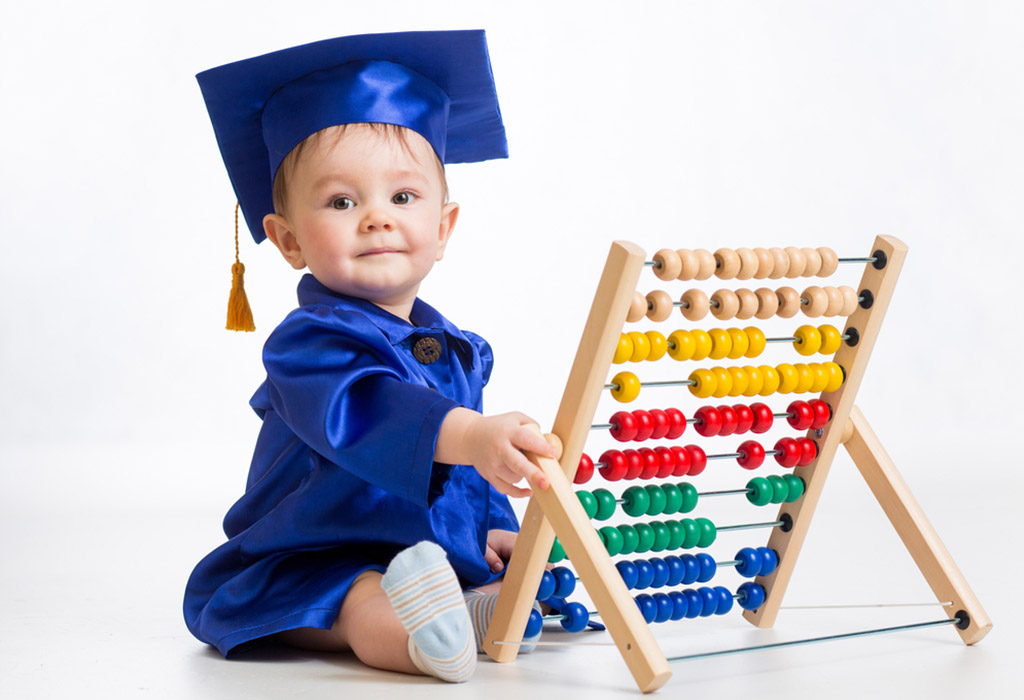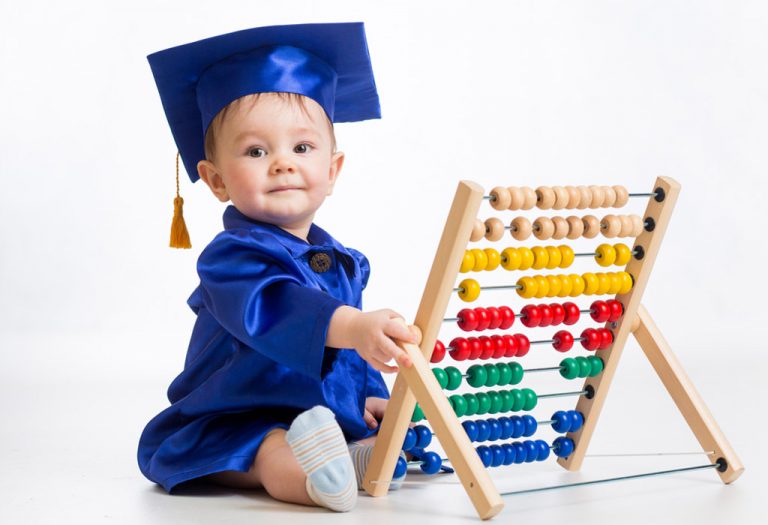 Kids can push different buttons, open doors and flip up flaps in the interactive books.
Stuffed Toys
Just like dolls, stuffed toys will also help develop a sense of attachment and responsibility towards others and the baby will want to always have the stuffed toy by the side.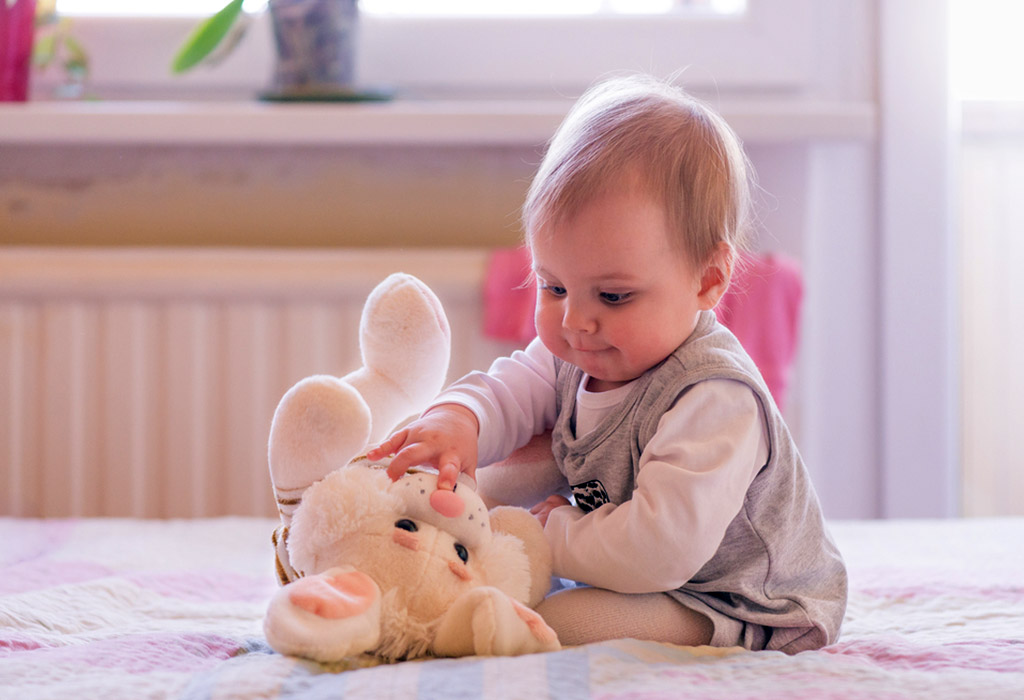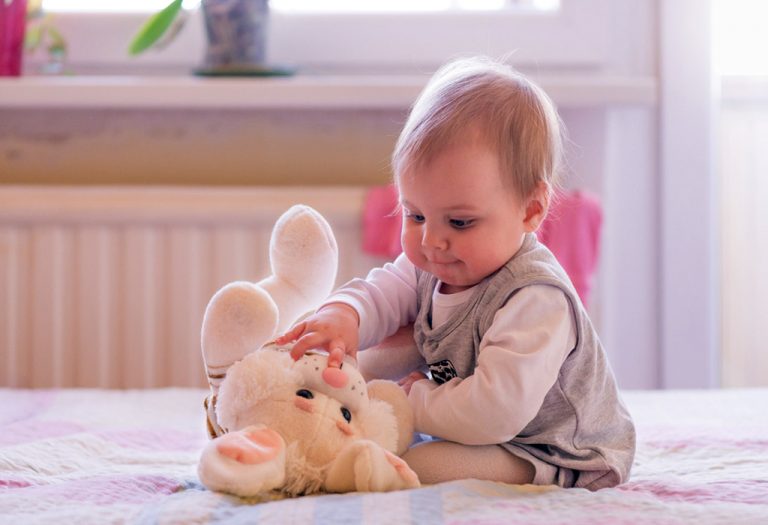 Push Toys
Push-toys help develop hand-eye coordination and sensory skills in babies.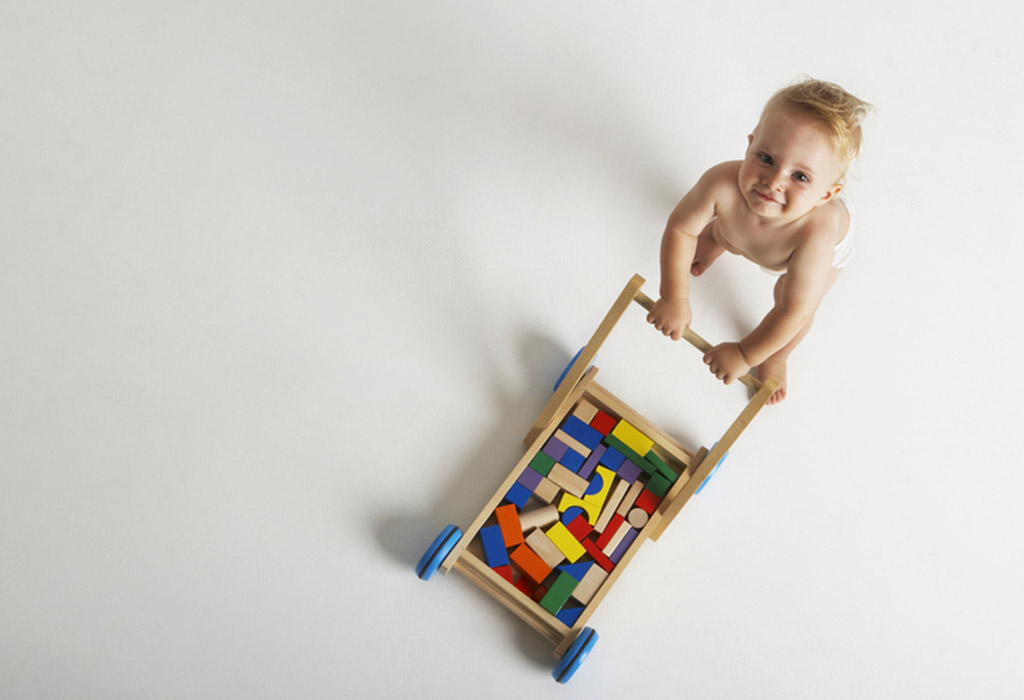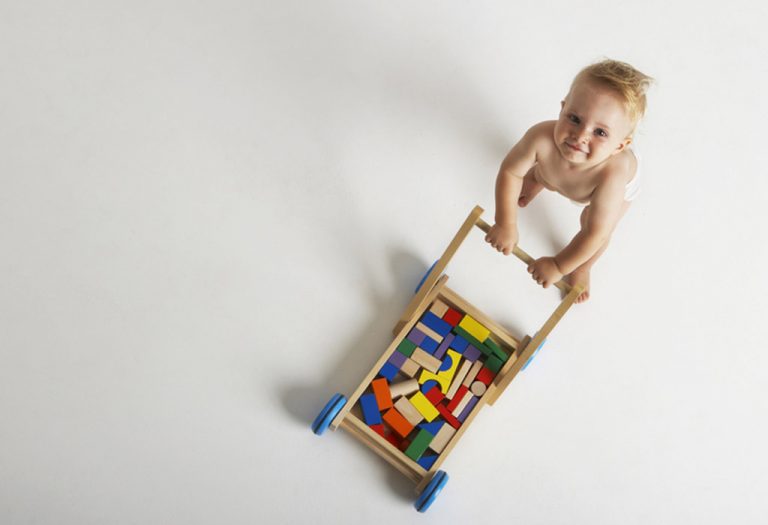 As the baby starts to move around, push toys will interest the baby more, who can push them around with ease.
Balls
Balls will help develop sensory and fine motor skills in the baby.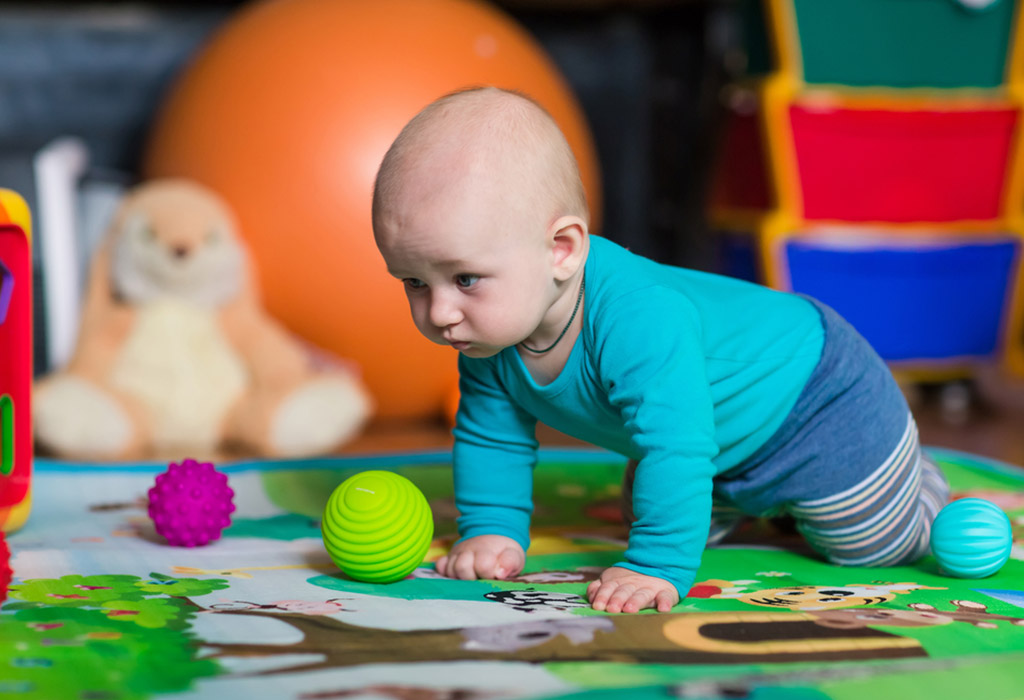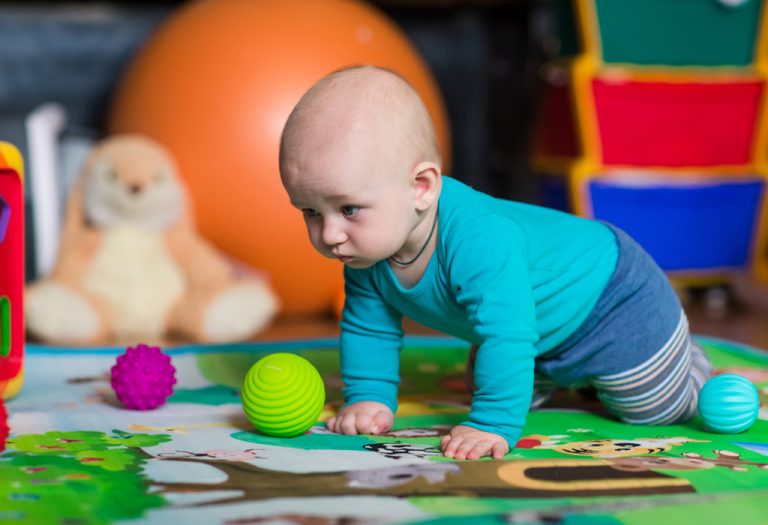 When you put a ball in a baby's hand, be prepared to run around and chase as the baby is sure to throw it on realising that the ball bounces! A ball that makes jingling sounds will further entice the baby.
Electronic Learning Toys
If you are looking for toys for an 8-month-old baby then electronic learning toys are perfect. Such toys help develop the sensory skills of the baby and aid in keeping the kid engrossed, thereby helping to increase focus and concentration.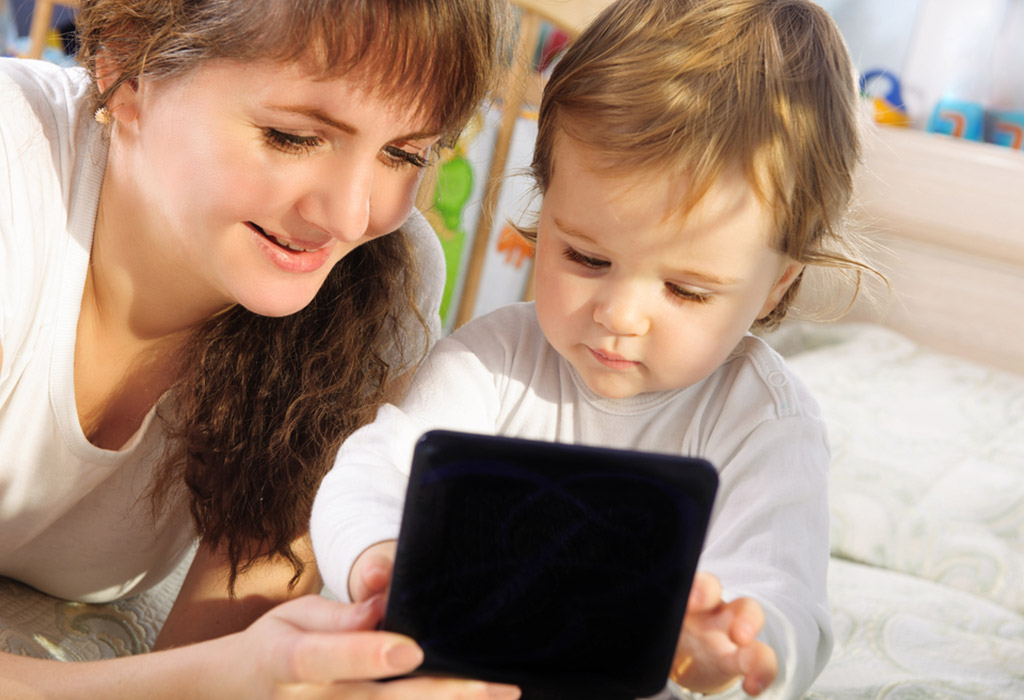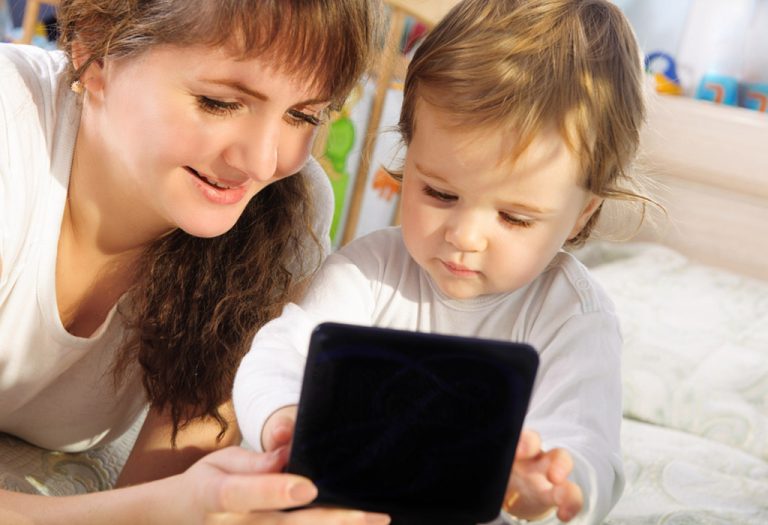 Babies can simply push different buttons or tap on the touchpad to see and hear the toy play sounds or videos such as rhymes, jingles and cartoons.
Household Items
Household items make perfect toys for kids irrespective of their age. Be it toys for 7 months old baby or a baby who is older than that, household items such as plastic bowls, measuring cups, tumblers and wooden spoons will entertain your kid and help in developing grasping skills, sensory skills and finger-hand dexterity.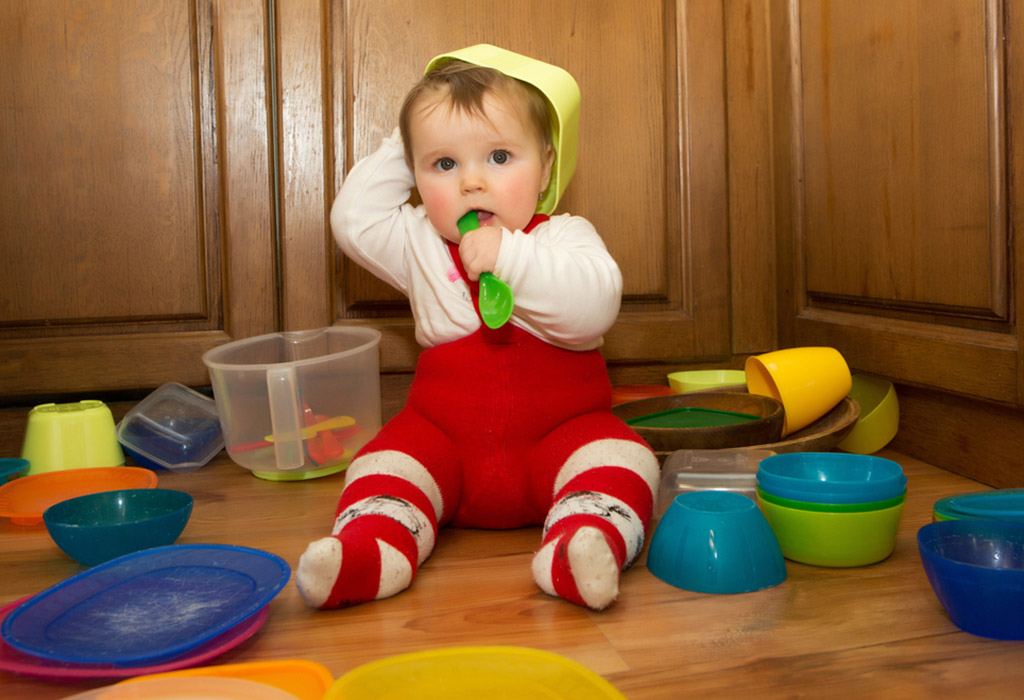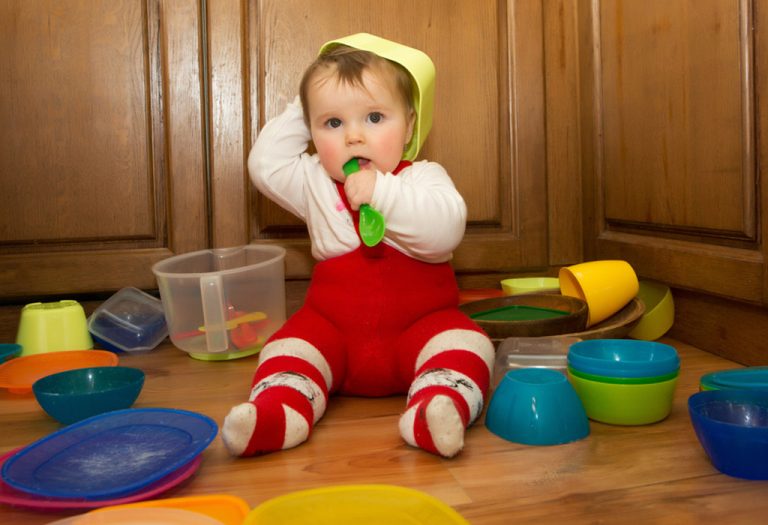 The child can simply bang the items against each other, push them or try to arrange them in order and get entertained while doing so.
Other Benefits While Your Baby Play with These Toys
In addition to developing various life skills while playing with different toys, kids also learn the following skills when playing with toys:
Organise their belongings better.
Develop a sense of responsibility towards what is theirs, and better manage the space available.
From an intellectual point of view, they learn to recognise and differentiate between different colours, shapes and sizes.
Kids develop language skills while listening to musicals toys.
Playing with toys also helps in improving their concentration as they focus on a particular object for long time periods.
Tips for Safe Play and Helping Your Child to Learn While Playing
It is important to ensure the safety of the baby while selecting the toys and while the baby is playing with them.
Do not give toys which are not meant for kids of the 6 to 9 months age group.
Avoid use of toys which have sharp edges or are heavier than what the kid can manage to play with.
The toys should be easy to grasp and not have small pieces which the baby may put in the mouth or swallow.
Toys which could suffocate the baby should also be avoided.
In addition to the above points, parents should also be careful and not leave the baby unattended while playing as the baby might be too engrossed with the toys and not be aware of the possible dangers in the surroundings.
Playing with toys is a critical part of any child's upbringing and a good mix of toys can help in the development of important life skills. When shopping for them, do make sure you keep the child's age and interests in mind and have an addition to the toy room which contributes to hours of educational recreation.
Also Read: