Best Thanksgiving Movies On Netflix To Stream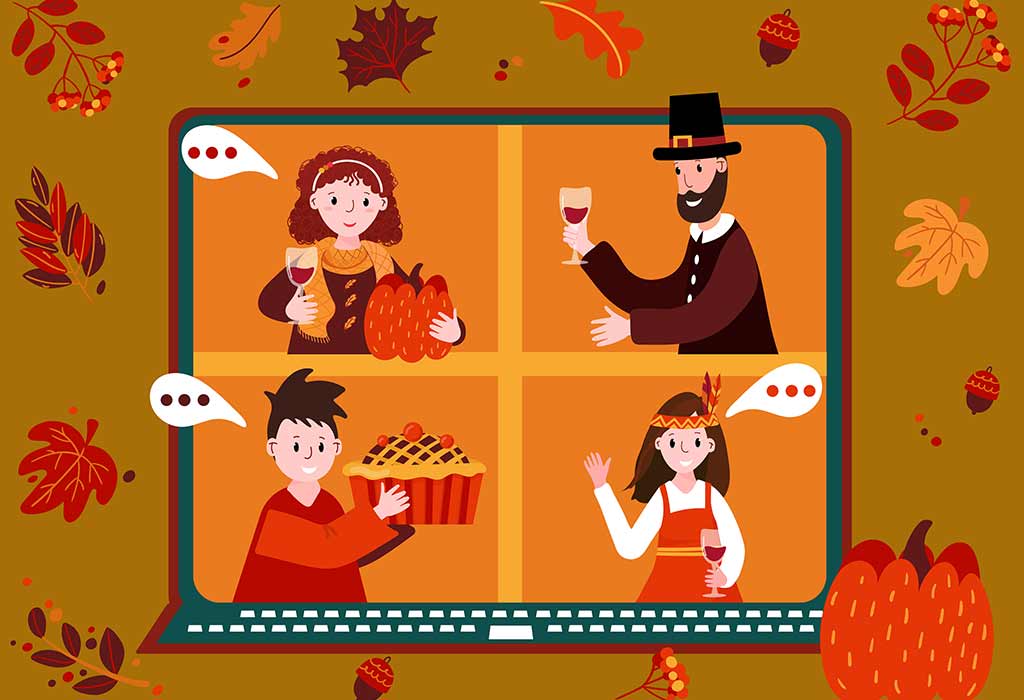 In this Article
Thanksgiving is a joyous celebration and needs to have a lot of pomp because it indicates the coming together of families. Most families prefer to have a massive spread as they dine together with their loved ones, while some like to have a little calm for themselves as they cuddle up on their couch and have the perfect thanksgiving films on Netflix to run a marathon on.
Thanksgiving Movies To Watch On Netflix
You can choose from funny thanksgiving movies on Netflix if you are in the mood to have a good laugh or opt for kids thanksgiving movies, or you can opt for the usual chaotic yet fun way of picking it together as a family.
Let us look at a few of the top movie choices;
1. Fuller House's "A Fuller Thanksgiving"
Almost every American TV series has a thanksgiving episode in every season. Fuller House is one of the most hit shows of all time, and you can watch the breezy thanksgiving episode 6 from season 2 and have a fun time. The episode shows how the Tanner family reunites, and they all have to live together in harmony for one day- Thanksgiving. Sounds familiar, right?
2. Holiday Rush
Thanksgiving is a day of being thankful for the little things in life! This movie is a perfect watch to re-establish that notion. A father sadly loses his job just before Christmas, and his four spoilt kids have to make certain changes in their lives that they may not like very much, but slowly as time passes, they learn to value the smaller moments.
3. Olympus Has Fallen
If your family has big fans of all kinds of action films, this can be a brilliant pick. Also, since Thanksgiving is an American holiday, Gerard Butler doing a great job protecting The White House from unwanted infiltration is an excellent pick for a movie.
4. Holidate
A good-looking cast and an easy-breezy tale of love and family. This romcom has two strangers making a pact of spending all their holidays together and not letting celebrations be a matter of misery as they eventually fall in love.
5. The Guernsey Literary And Potato Peel Pie Society
Everybody loves an excellent romantic watch for Thanksgiving. That, too, a romantic period piece, is a perfect Holiday celebration watch. It is about a writer who travels to the island of Guernsey to learn about the harrowing lives of the inhabitants during WWII.
6. Just Friends
Ryan Reynolds is one humorous guy both in real and reel life. Just Friends is one of his easy-breezy films that all his fans should add to their list of films for holidays. The film revolves around a guy who comes back home with the dream of impressing his never-forgotten high school crush and hopes to win her over.
7. American Vandal
It is always a good idea to have a good laugh as you feast over a Thanksgiving spread. So why not pick films, even if not associated with Thanksgiving, that can be a delightful and funny watch? An ode to the American Public school system – this mockumentary is long, funny, and all things about crime and investigative journalism.
8. How the Grinch Stole Christmas
There are many recommendations for Christmas movies on Thanksgiving because it is an official way of kick-starting the Christmas holiday season. Thus this film fits into the context of one of the best films you can have fun watching with your kids to celebrate Thanksgiving too.
9. The Indian In The Cupboard
The Indian in the Cupboard is a delightful holiday watch. This movie is about a boy who gets some magical presents – a cupboard and a pair of antique keys and a plastic figurine that magically comes to life.
10. Falling Inn Love
A love story is never a bad idea for a Thanksgiving movie watch list. This movie revolves around Christina Milian, who moves to New Zealand to work her magic in remodeling a house. The stunning locations and dreamy landscape are perfect for the holidays.
11. The Princess Switch
The movie revolves around a Chicago Baker and Duchess falling in love with the same prince. They plan to switch lives for two days and have no clue what to expect but eventually, falling in love with the same guy brings in a new twist.
12. The Holiday Calendar
As mentioned in one of the earlier Thanksgiving films recommended, this day of being grateful is just the beginning of the Christmas season. Right after the Turkey eating is done, it is time to get ready for Christmas as you watch this film and have a big smile on your face.
13. Pieces Of April
Even if the movie title does not have the word Thanksgiving in it, it is all about unfolding an intense situation over a Thanksgiving dinner. The movie revolves around a rebellious daughter who attempts to call it even with her family by cooking the holiday dinner. Watch the movie to know if she succeeds in her goals.
14. What's Cooking?
What's better than one thanksgiving meal? It is four thanksgiving meals! It is a confluence of stories of 4 families hosting four different Thanksgiving meals. The movie has an underlying message of showing how we are all the same deep down, no matter how different we appear outside.
15. Holiday In The Wild
The name itself says Holiday – so it is perfect for watching this film after your big Thanksgiving feast. Kristin Davis plays a convincing role of a city slicker who has just been separated. She takes Rob Lowe's help for an African adventure.
16. The Croods
Another perfect animated film for your Thanksgiving movie watch list. Thanksgiving always embraces the coming together of families no matter where every family member is and how busy they are. This is a holiday of togetherness and being with your family. The storyline of this animated film is perfect for both the entertainment and the value of sticking with your family.
17. Set It Up
Nothing tugs at your heartstrings like a cheesy romcom. Set it Up is the perfect rom-com with two assistants trying to set up their bosses only to get a little time off from work. Isn't it a perfect Thanksgiving watch as you see two people hustle all their way?
18. Incredibles 2
Thanksgiving is all about family, so it is good to watch films with that concept. This animated film can be a great Thanksgiving movie to watch with your kids where parents are trying to balance out their lives as superheroes and parenting three children with such powers.
19. Otherhood
A movie that shows the bonding between a mother and a son? It is a great way to get a little mushy as Holidays are always sentimental and get a bittersweet smile on your face by the time the movie ends.
20. The Great British Baking Show: Holidays
It's a two-episode Thanksgiving series that will be a perfect Thanksgiving watch. If you are tired of seeing all the thanksgiving culinary treats being made at home, this watch can be a nice break.
Thanksgiving films are always capable of making you happy and enjoying, even more, making a pick from the list provided.
Also Read:
Best Sad Movies That Will Make You Cry On Netflix
Best Crime Documentaries on Netflix to Watch
All-Time Best Kids Movies On Netflix