Best Spring Blooming Flowers to Brighten Up Your Garden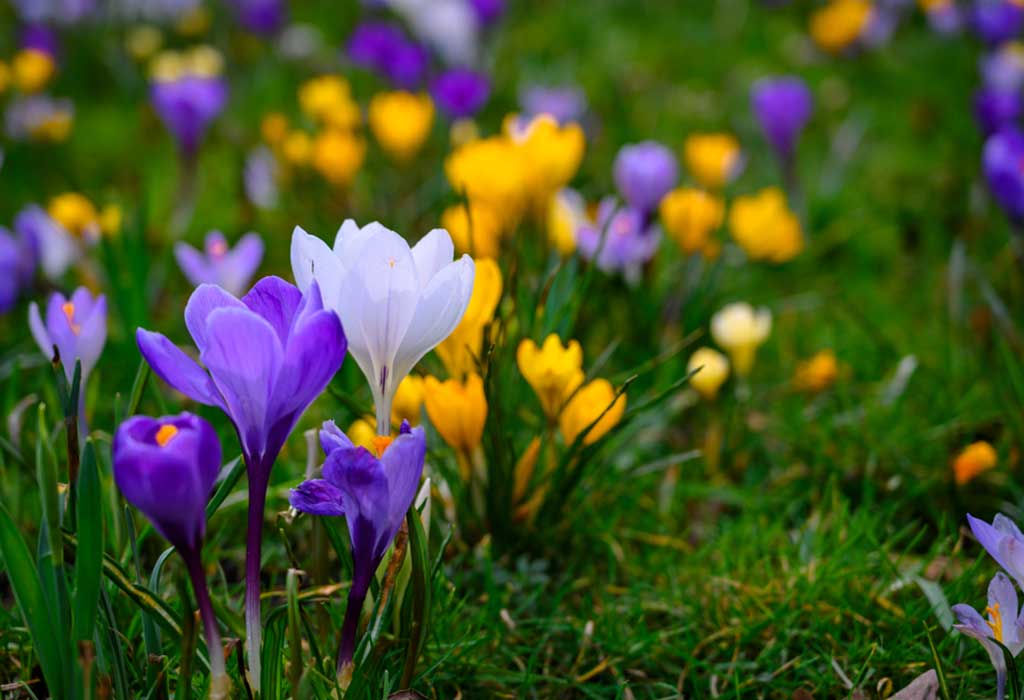 It is time to say goodbye to gloomy winters and also to your dull garden. The spring season is nearing and, hence the gardener in you must be elated to add some beautiful colors to your garden. But what is necessary for good bloom is the time of plantation. Some spring flowers bloom at the very end of the winter season while others start to bloom at the onset of the spring season. So let us take a look at which flowers are suitable for your exotic garden and which will add colors to your monotonous life as well!
Beautiful Flowering Plants You Can Choose for Your Home This Spring
The answer is simple yet demanding. To put in easy words these flowers are the ones that do not mind the moody weather. There are different varieties of flowers available in the market according to their lifetime and ground cover. These are spring bulbs, shrubs, and perennials. Now the choice is yours.
If you are opting to plant perennials then you must be aware of the flower's USDA Hardiness Zone. This is because if the plant is grown in its apt zone, it can face the winters bravely. The bulbs must be sowed in the fall. Some annuals survive the frost while others do not. The ones that do not must be planted after the last frost day in your area. Confused? Worry not, we will be providing you with enough information that your garden turns out to be the best of a kind!
Bulb Flowers
These bloom for a brief time yet for an illustrious show. They are mostly planted in the fall as they require time before the actual growth starts. Let's check out some of the best ones:
1. Crocus
These start blooming even when it's snowing and are often called early blooming spring flowers. They come in a variety of colors like yellow, pink, purple, and white. The size ranges from delicate small plants to large beautiful blooms. The ideal situation for these flowers to bloom will be a location where you get full sun to partly shady. Also, the soil should be rich-organically and is slightly acidic. Suitable USDA Hardiness Zone: 3 to 8. Autumn Varieties Zone: 6 to 10.
2. Daffodils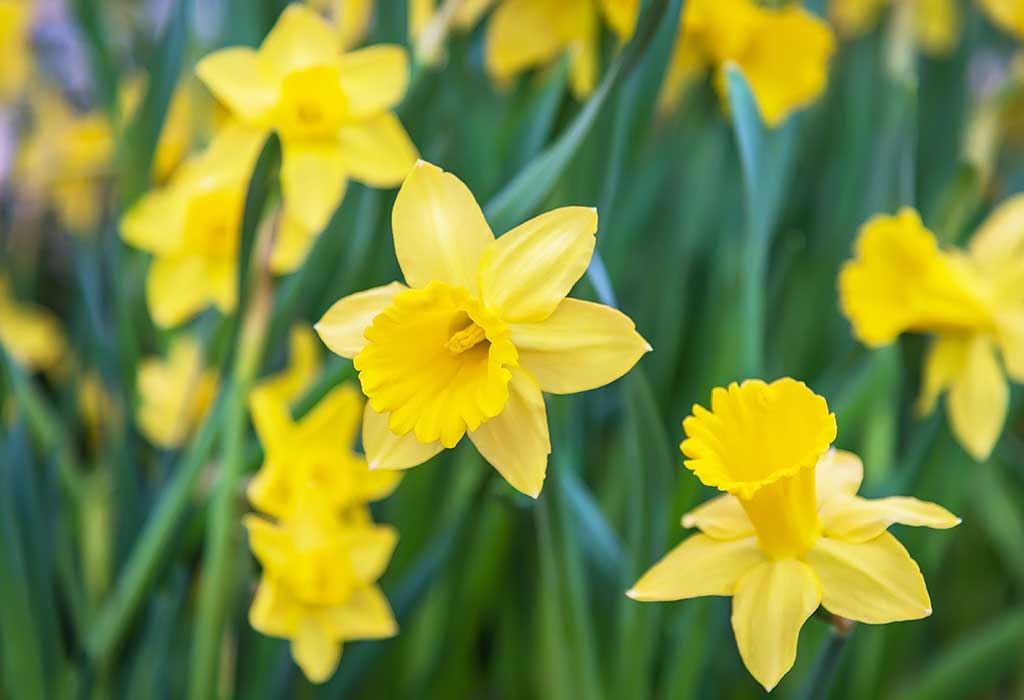 These are the most preferred flowers to plant in spring as they start to show in early February. These need to be planted in the fall to maximize bloom and ranges from 6-inch to 22-inches height. These classic bright yellow flowers require full sun to a partly shady location and organically-rich soil with a neutral ph. USDA Hardiness Zone: 4 to 8.
3. Lily of the Valley
As majestic as this flower's name is, it blooms the same way. These are identified as pink bell-shaped blossoms of fragrant white flowers. These prefer organically-rich soil that drains well and in a shady location. They bloom from a height of 12 to 22 inches and are best suited in 2 to 9 hardiness zones. This flower spreads vigorously so prepare for containment measures in advance to stop its blooming enthusiasm.
4. Single Early Tulip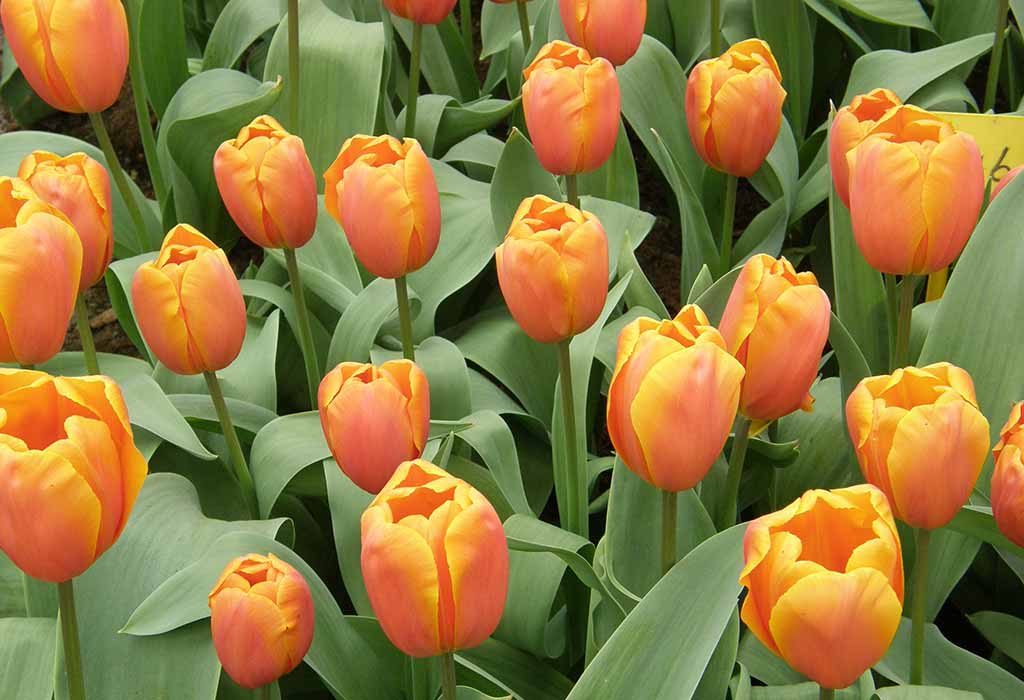 These elegant and classy flowers come in colors like pink, orange, purple, white, red, and yellow. It is a large genus with flowers in the early, mid, and late seasons. The stem of this flower is 12 to 18 inches tall and thrives in full sun location. They need average soil that drains well and is slightly acidic in nature. USDA Hardiness Zone: 3 to 7.
Perennials
These generally come back every year without re-planting if they survive the winters. Here are our top picks:
1. Bleeding Heart
This plant has arm-like branches having rows of beautiful and dangling red or pink flowers. These blooms are inverted and resemble the shape of a heart. They die to the ground just after blooming. And hence the name bleeding heart. They thrive well in full sun to part shade, average soil with neutral pH, and good drainage. Their height ranges from 1 to 3 feet and their shrub-like growth catches eyes. USDA Hardiness Zone: 3 to 9.
2. Hellebores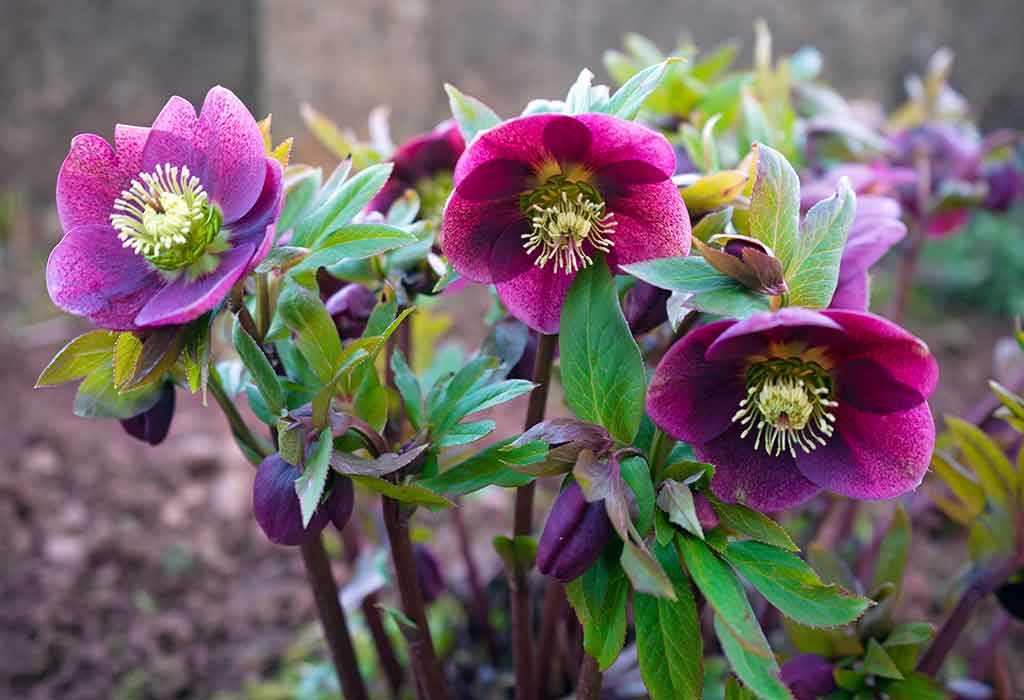 This is a large genus of flowers blooming from winter to spring. They are well known for nodding heads and their ability to blossom in the snow. They come in colors like purple, white, green, yellow, and pink. The height goes from 12 to 18 inches and prefers organically rich and well-draining soil with neutral to slightly alkaline ph. USDA Hardiness Zone: 4 to 9.
3. Carolina Jessamine
These native vine with yellow trumpet-shaped flowers are adorable perennials. They grow in full sunlight and spread across the ground. They can even climb a fence. They love organically rich, slightly acidic, and well-draining soil. They can go as tall as 12 to 20 feet and bloom well in 7 to 10 Hardiness Zones.
4. Columbine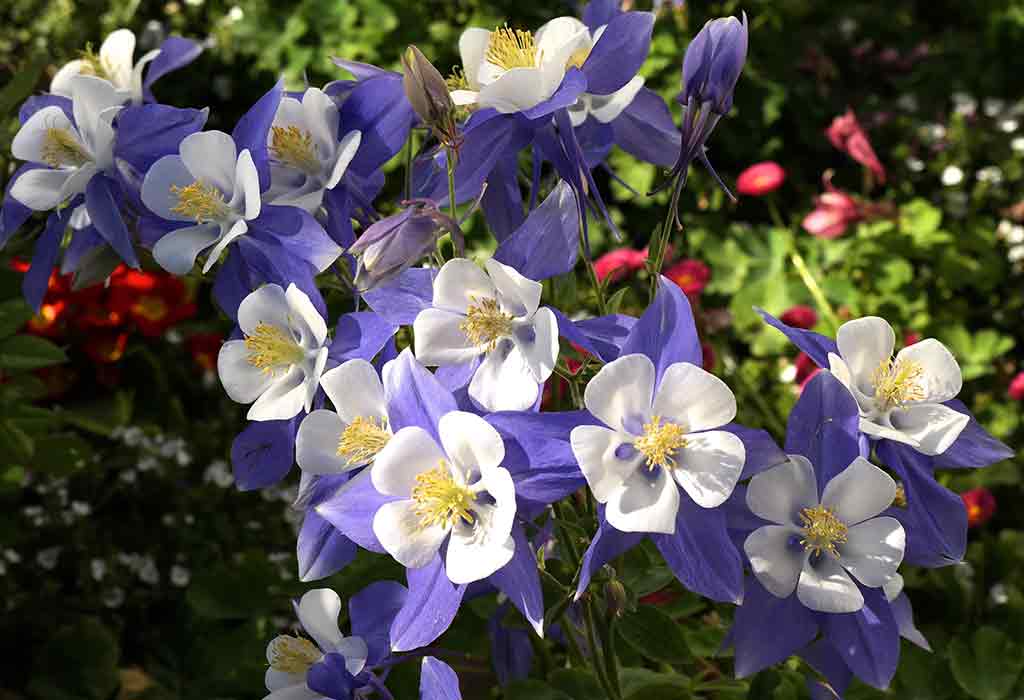 This delicate flower is a treat to your eyes but dies to the ground soon after blooming and disappears. It comes in beautiful shades of purple, pink, orange, white, and yellow. They thrive well in full sun to a partly shady location with well-draining average soil. The soil should have a neutral ph. You can find small native species and large hybrids as well in the market. So the height will range from 8 to 18 inches. You must plant different colors at a minimal distance else the colors might change due to cross-pollination. Hardiness Zone: 3 to 9.
Shrubs
These are perennial woody plants that are small to medium in size. The following shrubs are our favorites:
1. Forsythia
These are tall and deciduous shrubs with delicate branches decorated with yellow blossoms. The flowers directly bloom from the stem in a star-shaped yellow color. These blossom to a height of 8 to 10 feet and may turn bronze in the months of fall. These attractive flowers look gorgeous when planted alongside the fences and walkways. These are best suited in hardiness zones, 5 to 8.
2. Dwarf Flowering Almond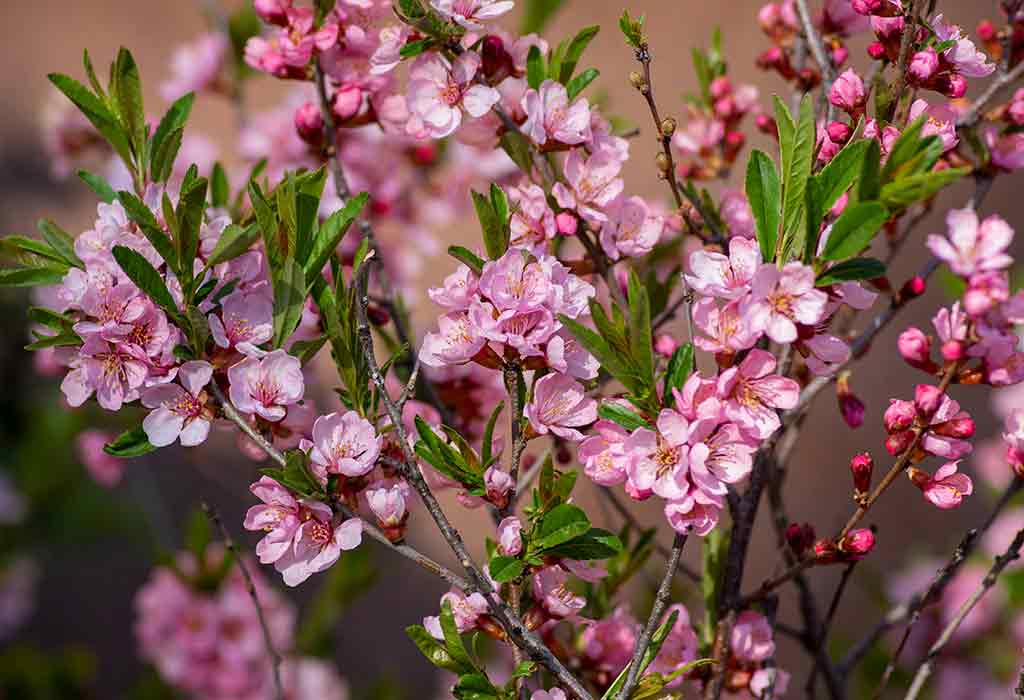 These pink to white flowers grow along the plant's multiple stems. After the flower blooms, light green leaves appear from below to add beauty to the flowers. This shrub thrives best in full sun to a partly shady location with organically rich soil that drains well. Also, the soil should have a slightly acidic to neutral ph. You can expect the plant to grow 4 to 5 feet tall. The best suitable hardiness zones for this species are 4 to 8.
3. Spring Heath
These red to pink cylindrical flowers with multiple overlapping stems add an alluring charm to your garden. The bright green leaves look like needles and this shrub provides great ground cover. It prefers complete sun and soil that is organically rich, acidic, and well-draining. In its complete maturity, the shrub grows from 12 to 15 inches tall. The plant grows best in zones 5 to 8.
4. Korean Spice Viburnum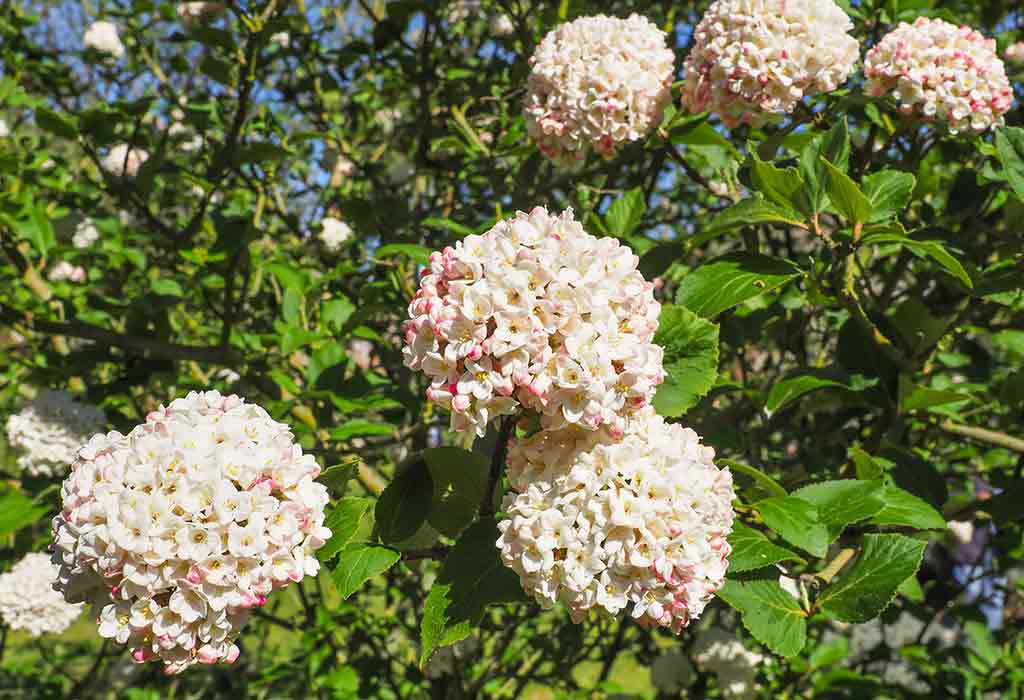 This shrub has delightful red buds on clusters of tiny white flowers. The flowers possess a spicy scent. The site of growth should be the full sun to partly shady one with slightly alkaline, average soil that drains well. It can grow 4 to 6 feet tall and blooms well in zones 4 to 7.
Although there are multiple species of flowers available in the market, these are our top picks out of all. These will surely add an appeal to your garden. We have tried and mentioned plants that are easy to grow and have flowers with bright and beautiful colors. All the necessary growing information is tied along. Happy Gardening!
Also Read:
Brighten Up Your Home With Amazing Flowering Plants
Ideas to Decorate Home With Flowers
Amazing Indoor Air-purifying Plants