3 Best Lip Balms in India 2023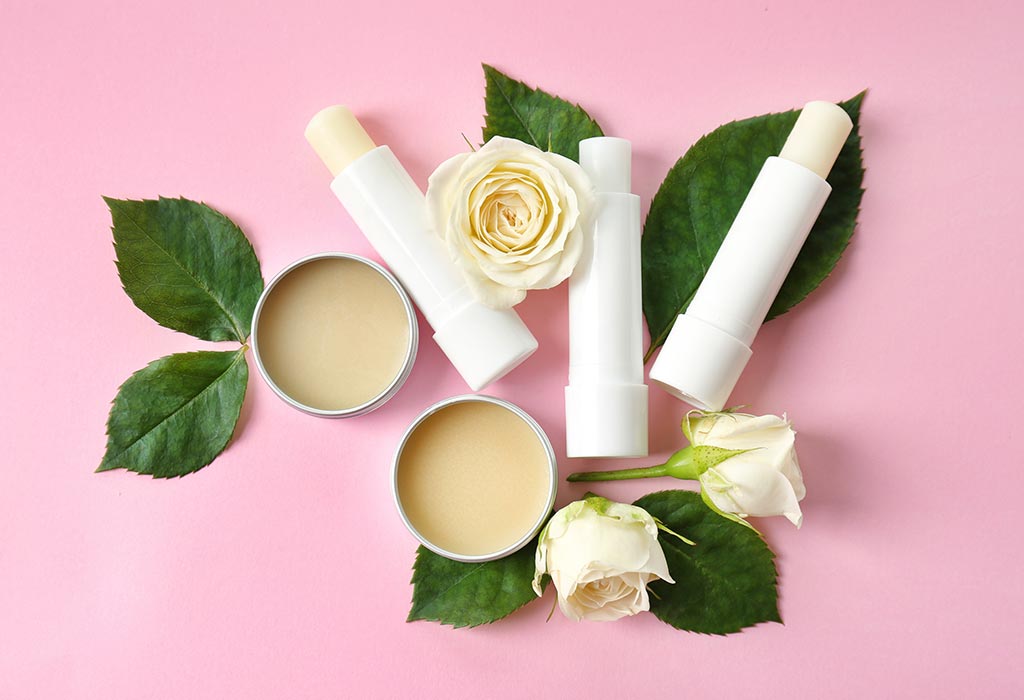 In this Article
While everyone has their opinions about the best lip balm, it's safe to say that this humble product is loved and used by all! A lip balm is a must-have in your routine—whether you're a fan of a tinted formula, a glossy balm, or one that is fragrance-free, no makeup bag is complete without one, and you certainly can't expect to get through the day without a trusted lip balm.
Whether you're looking for something with a subtle tint or intense hydration, read on for the list of best lip balms you would never want to live without!
List of 3 Best Lip Balm Brands Available in India
Below are the best lip balms that will leave your pout looking and feeling silky smooth and moisturised!
1. Biotique Bio Berry Plumping Lip Balm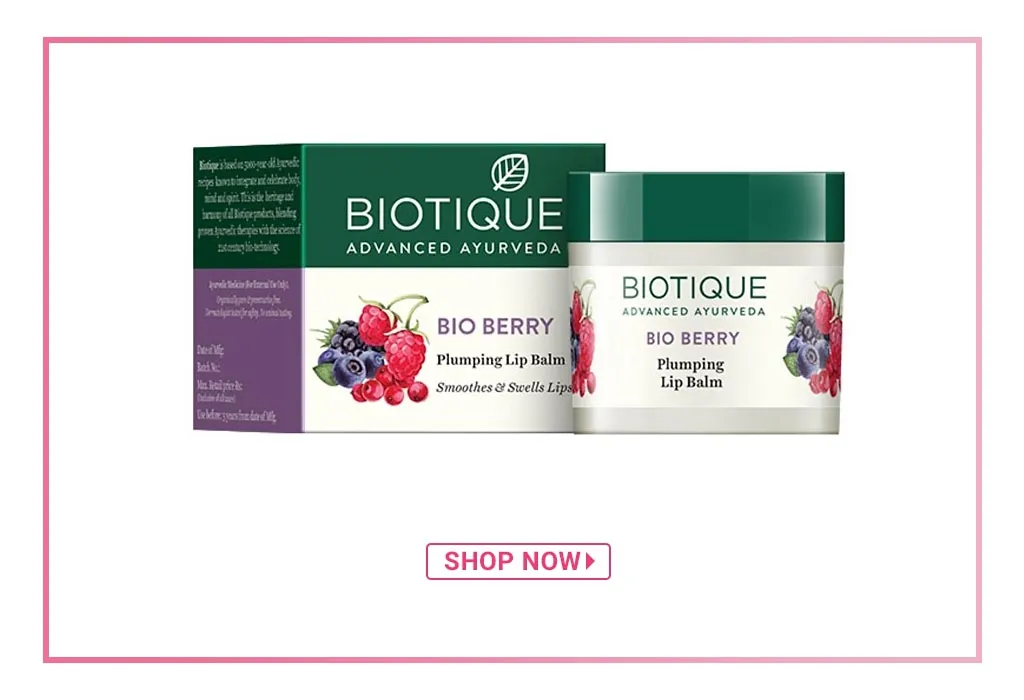 This lip balm from the house of Biotique effectively restores lip fullness for a lush look.
Why You'll Like This
Berries are natural sources of antioxidants and nourishing vitamins. Ripe berries are also known to provide cooling and invigorating effects to the skin and senses. And that's why the Biotique Bio Berry Plumping lip balm is an absolute must-have if you're looking for one that's organic and 100% preservative-free!
2. The Natural Wash Lip Lightening Scrub for Tanned and Darkened Lips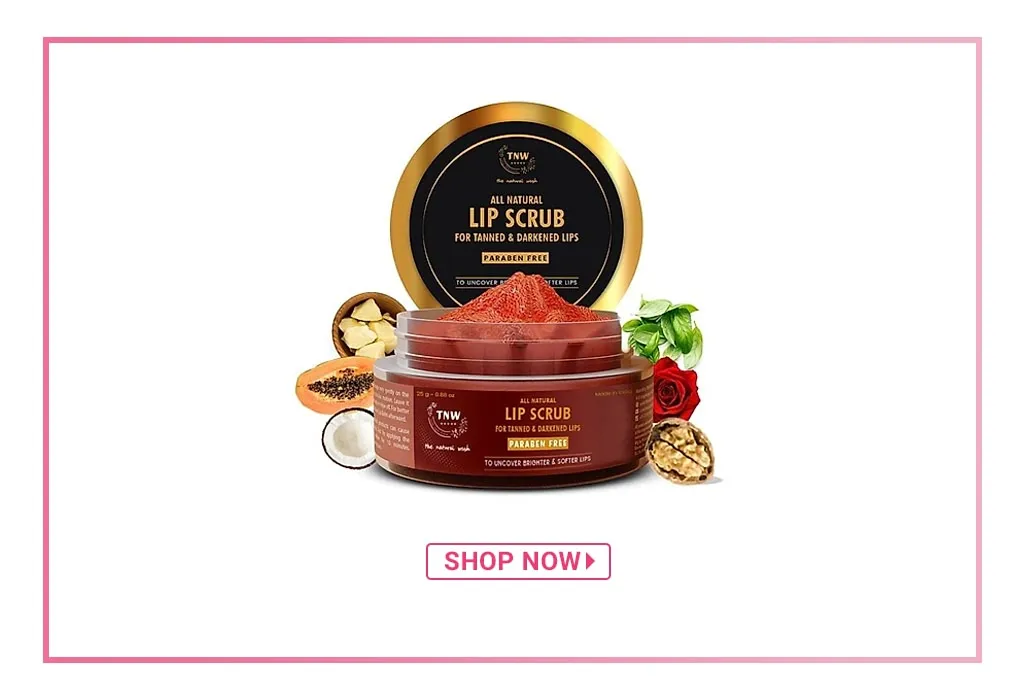 An Ayurvedic lip scrub, this contains plant-based essential oils and butter to lighten your lips while keeping them soft and supple.
Why You'll Like This
This lip scrub has mild organic granules that improve blood circulation and help bring out the true colour of your lips. This is a great lip care product that lightens, brightens, and heals dark and dry skin. Say goodbye to dull lips as this balm helps exfoliate dead skin, making the lips supple and smooth.
3. The Natural Wash Lip Care Combo With Lip Balm & Lip Scrub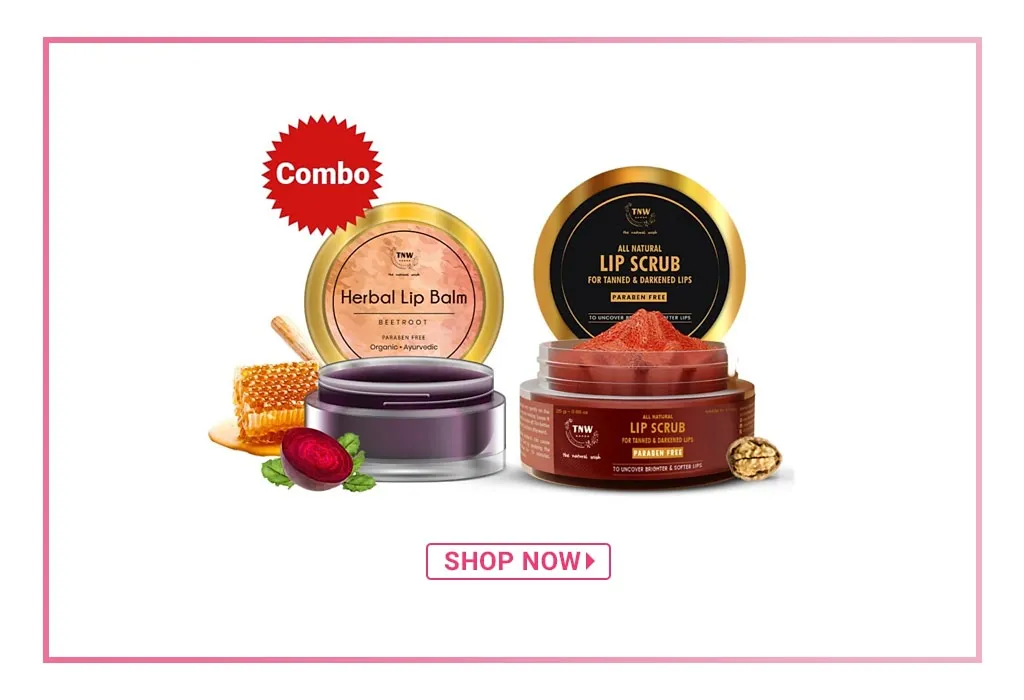 Enriched with Ayurvedic ingredients, this lip balm and scrub combination moisturises and brightens darkened and tanned lips.
Why You'll Like This
While the lip scrub has all herbal ingredients, the lip balm is enriched with natural vegan oils that prevent dry and chapped lips. And if you're looking for lip care products that are cruelty-free, you can add this one to your shopping list!
FAQs
1. How often should I apply lip balm?
You can use a lip balm as many times as needed throughout the day. There is no restriction on the number of lip balm applications.
2. How do I choose the right lip balm?
Lip balms containing ingredients like shea and cocoa butter, beeswax, apricot kernel oils, etc., and natural components are considered the best balms. When searching for the ideal lip balm, look for one that would provide multiple benefits.
3. What lip balms do dermatologists recommend?
Dermatologists recommend using a lip balm that's fragrance-free and hypoallergenic. Also, look out for one that has a good SPF. Your lip balm doesn't need many ingredients to make a difference. It simply needs the ingredients that will work for you.
4. What are the ingredients to avoid in a lip balm?
Stay away from lip balms that contain artificial colour and added fragrances that may irritate the lips, and alcohol that may dry out the lips. Petroleum jelly as an ingredient isn't ideal, too, as it prevents oxygen absorption by the lips.
5. Is it good to apply lip balm at night?
It's a known fact that the skin and lips lose moisture throughout the night. And so, it is recommended to apply a good lip balm before sleeping to ensure you wake up with smooth, moisturised, and soft lips.
6. Can a lip balm grow mold?
If you find an old lip balm and wonder whether it's safe to use, ensure it doesn't look or smell funny. It's highly possible that fungus, bacteria, and mold can grow on old lip balm.
7. Does lip balm make your lips look bigger?
Applying lip balm as part of your daily lip care routine doesn't increase lip size, but the hydrating effects of the lip balm do make lips appear plump and moist.
8. Can lip balm make your lips pink?
If your lip balm has essential oils as ingredients, then the natural moisturisers in these oils can make your lips pink.
9. Does lip balm darken lips?
Lip balms are generally made to lighten pigmented lips. But it's also possible that a particular lip balm may cause darkening of the lips due to chemicals, preservatives, and parabens present in them. Some lip balms also dry the lips instead of moisturising, leading to darker lips.
10. How long does a lip balm last?
If you store your lip balm well in a cool and dry place, it will most definitely last a lot longer than a balm that is left exposed to varying or extreme temperatures. Some people even store their lip balms in refrigerators. However, ensure that you properly seal the lip balm in a moisture-proof container first if you do the same.
If this unsung lip care hero isn't already an integral part of your makeup bag, it's time to change that. Choose from our list above, and say goodbye to dry, chapped, and dull lips!
Also Read: DIY Recipes to Make Lip Balm at Home