Best Home Remedies to Soothe a Sunburn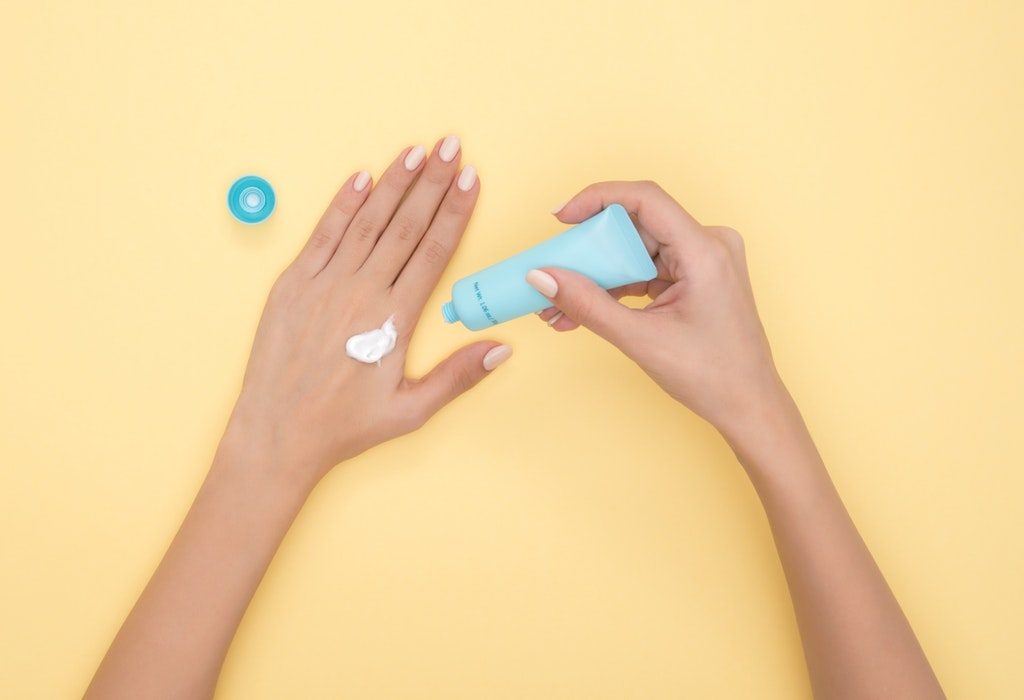 In this Article
Looking for home remedies for sunburns? You should definitely try some safe home remedies. Learn how to treat redness, soreness and inflammation with the list of natural remedies sourced from the kitchen and the garden. They're very effective and are gentle on your skin.
With summers being just around the corner, all you mommies need to be extra cautious about your skin and that of your kids. We often use chemical-based products that are widely available in the market to treat sunburns, but it's no secret that some of them can be mighty harsh. There are some very effective and safe home remedies for sunburns. Use them on yourself and on your children to soothe painful burns.
Natural Remedies for Sunburn
1. Potato
Available in every kitchen, potatoes are not only good in taste but are also good for your skin. You can either blend raw potatoes or squeeze them to obtain the juice, or simply cut them into slices. Spread the potato juice, pulp or slices evenly on the affected area and leave for around 10 to 15 minutes. Wash off with cold water. Potatoes aren't only handy for sunburn treatment at home but can also be applied to cure mild skin irritation, redness and inflammation. Use this method whenever required to keep your skin cool.
2. Cucumber
Cucumber has wonderful cooling effects and works great on sunburns. Slice a chilled cucumber and spread it on the affected area. Flip it over after some time and leave it on for another 10 minutes. You can also blend a cucumber and apply it evenly on the spot for a soothing effect. It will help to get rid of redness and swelling.
3. Yoghurt
Another effective sunburn home remedy is – plain yoghurt, it is easily available and very easy to apply. The probiotics present in it help in getting rid of the redness that sunburns produce. The procedure is simple – just wash your hands and the affected area, pat dry and apply a layer of cool yogurt on it. Leave it on for 5 to 10 minutes and wash it off. You will feel in difference immediately.
4. Aloe Vera
How Do You Treat a Sunburn at HomeThis medicinal herb, which is known for its cooling property, is another effective balm for sunburns. No wonder it's so widely used in anti-tanning gels and lotions. All you need to do at home is to take a few leaves from a succulent plant, cut them and scoop out the Aloe Vera gel. Apply it evenly for sunburn relief.
5. Ice Pack
Mild sunburn can easily be soothed with an ice pack. You can make one by tying ice cubes in a damp cloth. Place it on the affected area till you feel better. Frozen peas also work well. Just tie them in a damp cloth and place on the burnt spot.
Treating a sunburn is easy with these simple tips that anyone can follow. You do not need to go for expensive treatments; just use a few of the things available at home to prepare these homemade packs and get rid of your sunburn. In addition to these ways to soothe sunburns, drink a lot of water to stay hydrated and try to avoid direct sun rays. Use sunblock and carry an umbrella whenever you go out during the day, even if it's cloudy. Prevention is always better than cure!
Also Read:
How to Shape Your Nails Perfectly?
How to Do a Pedicure at Home?
How to Give Yourself a Manicure at Home?