5 Best Face Toners in India of 2023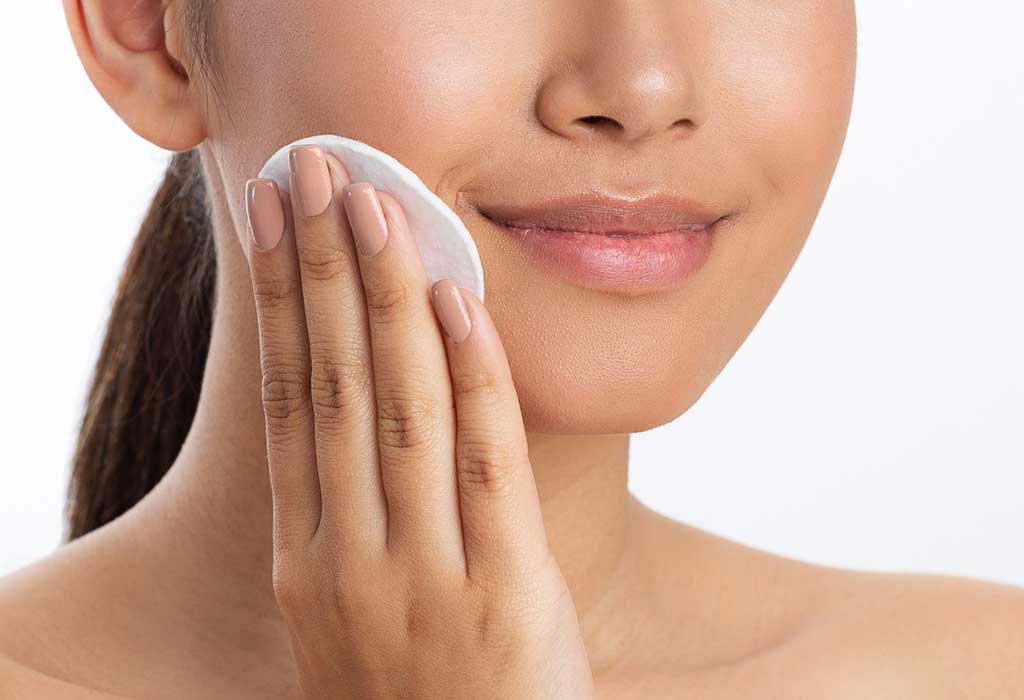 No skincare routine is complete if one of its elements is missing. Whether it is a four or a seven-step process, you cannot miss one essential component – the toner. It helps cleanse the pores, and readies the skin to absorb all the goodness of your serum and moisturiser. But, as is the case with many beauty and skincare products, you will be spoilt for choice with loads of options available at the click of a button. It's not advisable to go for just any product that looks good because it's a matter of the skin. Therefore, understand what your skin needs, and only then purchase a suitable product. We recommend these five best face toners easily available in India that can cleanse your skin like nothing else. Now, no more "pore" skin when you have these toners to your rescue!
List of Top 5 Best Face Toner Brands Available in India
These toners will make skincare a simple and enjoyable task for you. Choose the one that goes well with your skin type to pamper your skin!
1. Oriental Botanics Aloe Vera Green Tea & Cucumber Face Toner
Enhance the health of your skin with the Oriental Botanics Aloe Vera Green Tea & Cucumber Face Toner!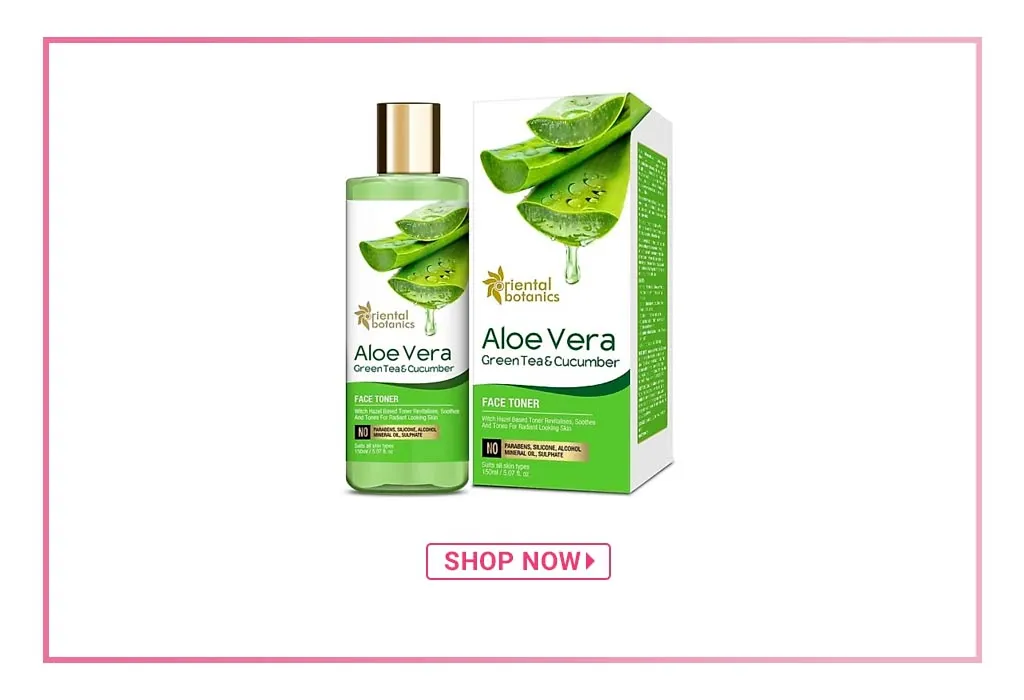 What's in It for You:
The best toner for pores, this product is soothing, cooling, and refreshing. It helps dissolve excess oil secretion and product residue. It will thus clear your pores, leaving your skin perfectly clean. The toner also minimises the appearance of enlarged pores, blackheads, and whiteheads. Its formula is free from alcohol, silicone, sulphate, mineral oil, paraben, or other potentially toxic chemicals. It is enriched with premium plant extracts that will help balance your skin's pH, minimise skin damage due to pollution, and significantly enhance the health of your skin with regular use.
2. Mamaearth Vitamin C Toner
Get flawless, healthy skin with the Mamaearth Vitamin C toner, one of the best skin toners for oily skin!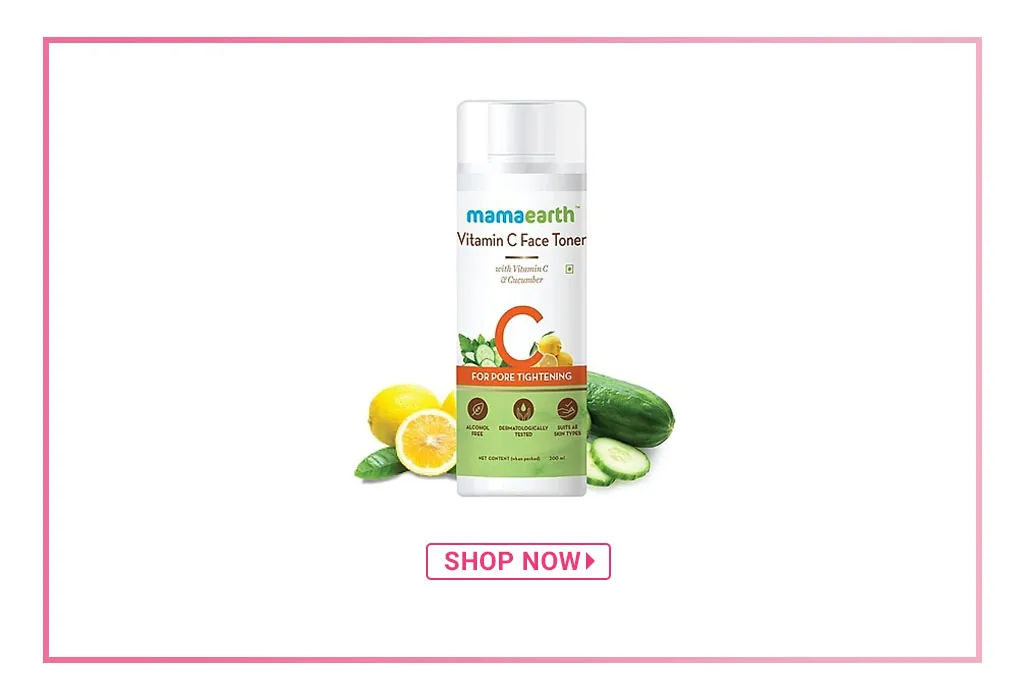 What's in It for You:
This product is free of alcohol, mineral oil, silicone, and parabens, and is made with natural ingredients such as aloe vera, cucumber, and witch hazel. These ingredients help tighten open and enlarged pores, reduce inflammation, soothe sensitive or acne-prone skin, and maintain the skin's pH, thus giving you smooth and flawless skin. Its formula will cleanse your pores from within while protecting your skin from acne and breakouts. It also supports the production of healthy collagen that brightens the complexion and boosts the skin's firmness.
3. TNW-The Natural Wash Cucumber Toner
Now, soothing your skin is easy-peasy with The Natural Wash Cucumber Toner!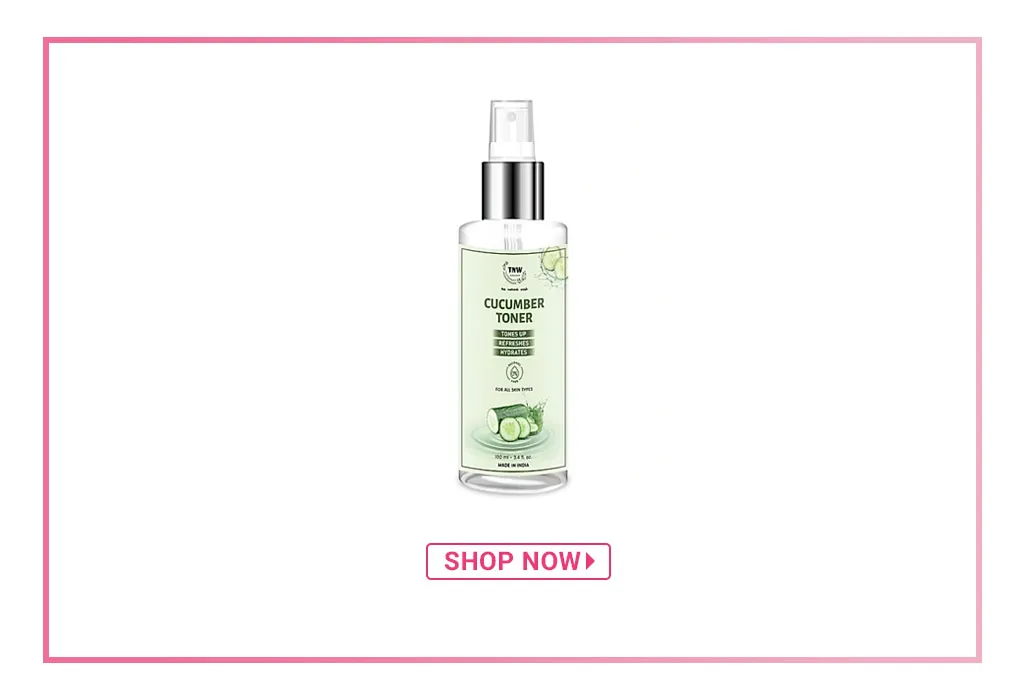 What's in It for You:
This toner is one of the best toners for dry skin, as it controls excess oil production in the pores and cleanses impurities. Your skin will be left feeling calm, radiant, soft, and hydrated after every use. The toner minimises the appearance of pores, soothes inflammation, and provides your skin with multivitamins to protect it from sun damage. Its deep cleansing properties make it a perfect makeup remover, too.
4. Biotique Advanced Organics Tea Tree Face Toner
Are you stressed due to acne? Worry no more! This Biotique toner will heal your skin with its anti-inflammatory and antiseptic properties!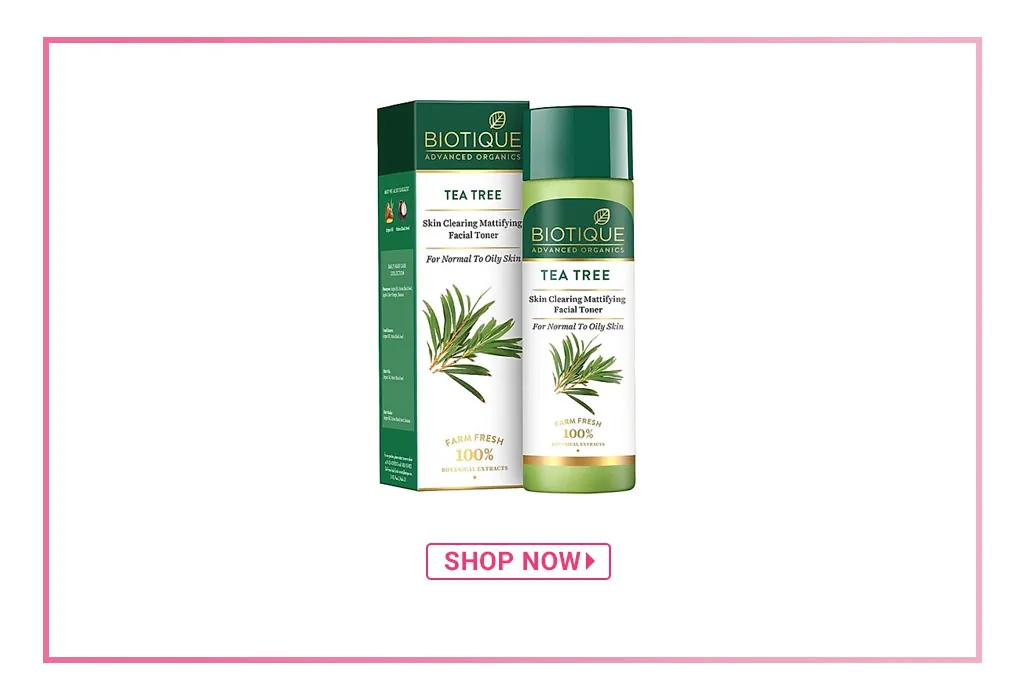 What's in It for You:
The Biotique Advanced Organics Tea Tree Face Toner can help minimise the appearance of pores and blemishes for a pristine-clean, visibly clearer, and matte-fresh complexion. It is formulated with all-natural, organic ingredients and essential oils that have anti-inflammatory, antibacterial and cleansing properties. It is, therefore, the best toner for acne-prone skin. The product is also vegan and cruelty-free.
5. Lotus Professional Phyto-Rx Clarifying & Soothing Daily Toner
Now, instantly invigorate and restore essential moisture for healthy-looking skin!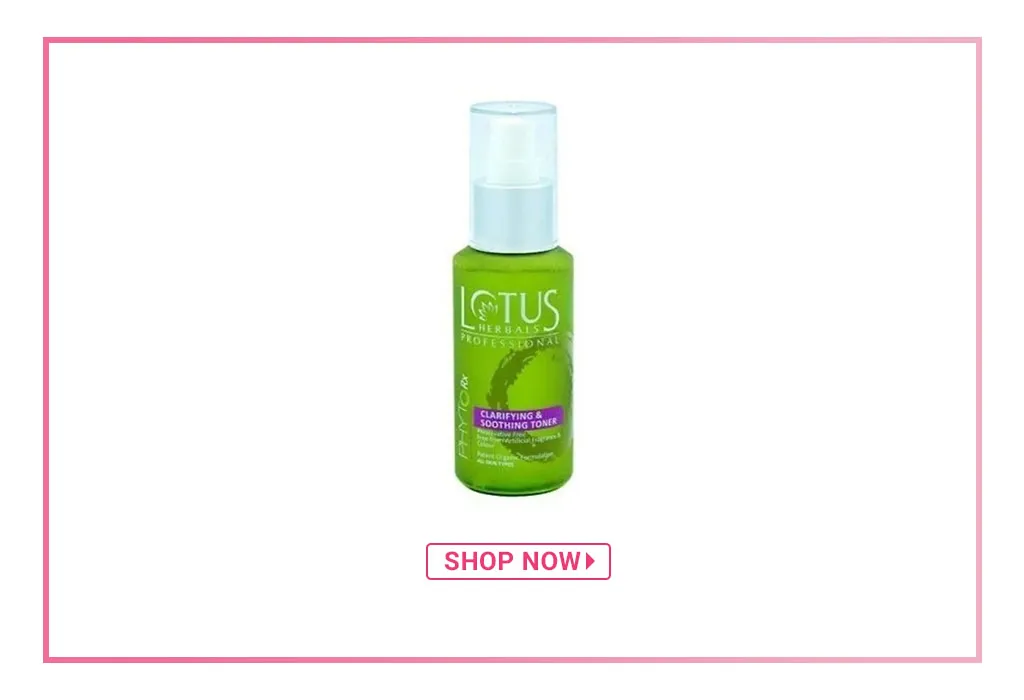 What's in It for You:
One of the best toners for glowing skin, the Lotus Professional Phyto-Rx Clarifying & Soothing Daily Toner is made of a unique formula with plant extracts. It does not strip the skin of moisture. It also reduces acne, promotes healthy skin, and helps in minimising the appearance of the pores.
Frequently Asked Questions
1. What Does a Hydrating Toner Do?
A hydrating toner gently cleanses your skin and the pores without stripping it of natural oils. It helps avoid dry skin by keeping it hydrated and supple. With every use, the toner gently cleanses your pores, allowing your skin to absorb the serum or moisturiser you will apply after toning as part of your skincare routine.
2. What Should I Look for in a Toner?
Always look for a toner that suits your skin type. Go for the one that is free from alcohol, silicone, parabens, mineral oils, etc., as these chemicals could lead to dryness and skin irritation.
3. What Is the Best Way to Apply Toner?
First, you must remove any makeup you are wearing with a makeup remover. Then, wash your face with a mild face wash suitable for your skin type and pat it dry. Take a cotton ball, dampen it (do not soak it) in the toner, and dab it all over the face. The toner gets rid of excess oils or product in the pores, allowing your skin to absorb the post-toning skincare products.
4. Can I Leave Toner on My Face Overnight?
You can leave the toner on your face overnight if it doesn't cause irritation or a burning sensation. If the irritation persists, it is advisable to wipe it off with a soft, damp face towel or rinse it off with room-temperature water.
5. Should I Apply Toner to Wet or Dry Skin?
It is advisable to use a toner on dry skin after cleansing it, as it can directly work its magic by maintaining the skin's pH balance and cleaning the pores and minimising their appearance.
6. Should I Apply Moisturiser Immediately after Toner?
Let the toner air dry before applying moisturiser. This will help your skin breathe and prepare it to absorb the moisturiser.
7. Should I Wash Off Toner or Leave It?
Ideally, you should leave the toner on the skin and let it air dry. However, if you experience irritation or burning sensation, it is better to wash it off.
8. Can I Put Toner Under Eyes?
It's best to avoid using toner under the eyes. The skin around the eyes is delicate and needs special treatment, which only eye creams can provide.
9. Should I Use Toner Every Day?
Yes, you can use toner every day as long as your skin can tolerate it. If your skin becomes dry no matter which toner you use, you may want to use it on alternate days.
10. Does Toner Help Get Rid of Dark Spots?
Toners for skin lightening are infused with skin-brightening components. They won't necessarily get rid of dark spots, but can help reduce the appearance of dark spots.
Getting the right toner that suits your skin's requirement is important for healthy skin. When the market is flooded with toners, and each one claims to be the best, you must take your time, read the ingredients, understand your skin, and pick the one that is apt for you. We hope these recommendations help you make an informed decision!
Also Read:
Best Essential Oils for Beautiful, Healthy and Vibrant Skin
Uneven Skin Tone – Easy Ways to Even Out It
Home Remedies for Oily Skin