Bengaluru Mom Who Went From 120kgs to 67kgs Shares Her Weight Loss Secret + Recipe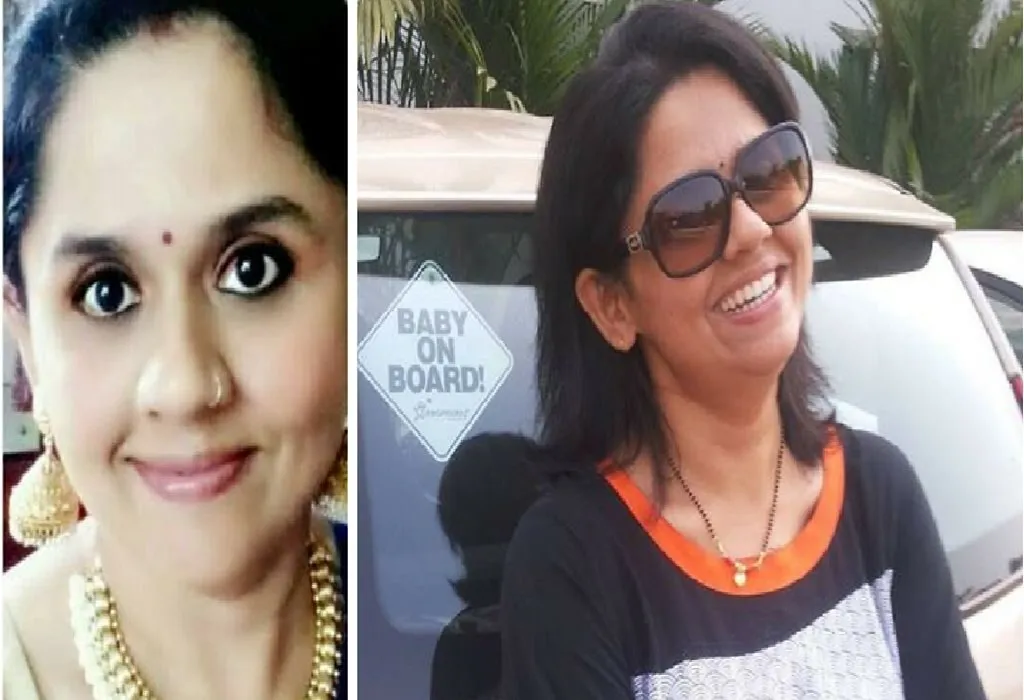 "Sleepless nights, dark circles, restricted, monitored diets – my princess is going to change me completely I bet! Being mommy is not easy…" All moms certainly agree! Life changes completely after you become a mom and so does your body! Your belly is no longer toned and there is more flab on your body than ever before. Worse still, losing this fat is a stubborn, upsetting experience as nothing you do seems to make the weighing scale budge. But away in Bengaluru, one mom is inspiring all of us and reassuring us that post-pregnancy weight loss is indeed possible. This is her true story of coming down from 120 kgs to 67 kgs – read it to believe it and see how she did it!
There was a time not long ago when Kiran Bharatesh weighed a full 120kgs. She had put on so many kilos that losing this extra weight would have daunted any woman. All moms know how difficult it is to lose weight after your pregnancy, especially the fat on your belly, hips and thighs. Many women try sporadic dieting and exercise and then eventually lose heart. Perhaps being overweight is a side effect of being a mom. Perhaps this is their new body type and nothing can be done about it.
But Kiran did not lose heart.
From 120 kgs she went to 77kgs! And then she came down to 67kgs! Her journey continues – a journey not just of weight loss but of staying fit, energetic and happy. So how did Kiran do it? Can you follow in her footsteps? Definitely! Read below, the message she shared with moms on Facebook and we bet it will be the answer to the weight loss problem you have been long fighting!
This is her story of before, after and thereafter.
"Get on to your shoes. Start running. Hold a skipping rope. Jump between your routine-work. Stop eating the leftover food from kids' plates and whining 'Or else food will be wasted'. (Take) absolutely no shortcuts. Sheer vegetarian diet. Workout. And madness.
Stop feeling insecure and thinking 'People will ridicule me if I start running or working out in gym looking at my tyres juggling faster than my feet.' Close your eyes and trust me, people. The same people, the same crowd who ridiculed, will go speechless…will just stand up and applaud.
Last but not the least…why do something for those people? Do it for yourself. It feels (like) heaven!"
Aside from Kiran's resolve and physical exercise, there was something else that helped her along. Kiran consumes this magical weight loss drink that actually melts away the kilos! She shares with us the recipe below – completely natural and safe – and recommends consuming it twice a day.
1 spoon tea powder
1 spoon pepper powder
The Recipe
Take equal quantity of tea and pepper powder.
Mix these powders with water and set to boil.
Add a little milk and sugar (optional).
Strain and sip along.
Turns out, many experts agree with her weight loss drink! Pepper has been proven to curb your appetite, speed up metabolism and burn calories. It's also an inexpensive and simple drink to put together. You should, however, check with your doctor before starting any new regimen as a precautionary measure.
Thank you for inspiring us all, Kiran! Your fitness story is indeed an achievement and makes us believe that we too can do it, if we only set our heart to it. Take some time out for yourself, moms, and get started with your own weight loss journey as well. Your family will respect you more for it and even help you along. Remember – only when you are fit and happy can you help keep your household happy!