Beauty by the Bedside: Super Side-Table Styling Ideas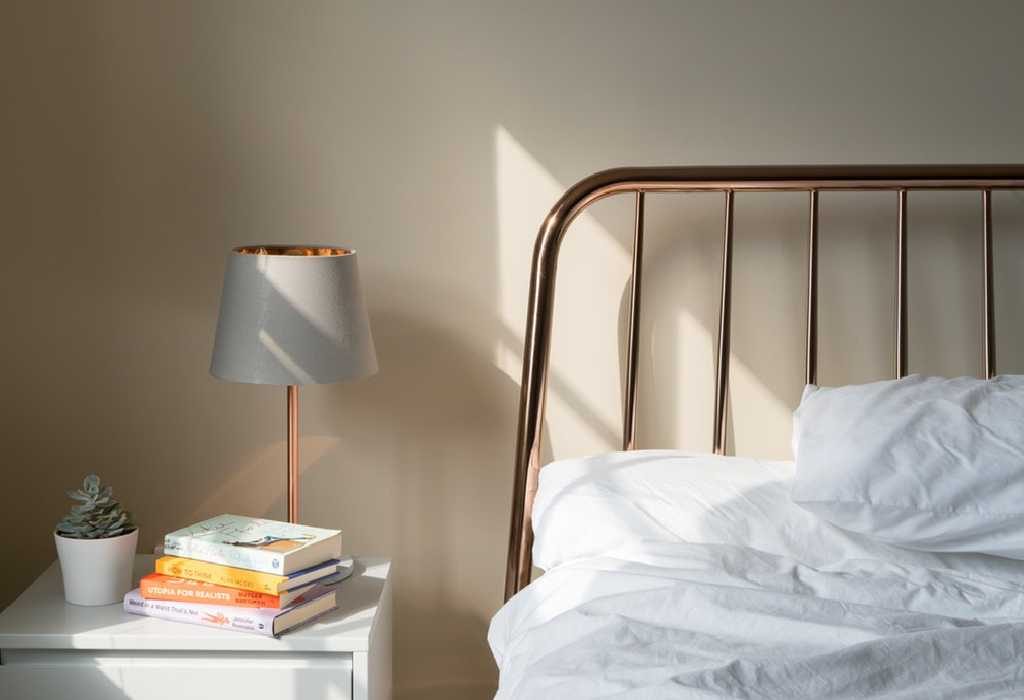 In this Article
While we often attempt to spruce up our bedroom decor, we do not give much thought to styling our bedside table. A few books and the phone are all that lazily attempt to break the monotony. However, styling the nightstand can do wonders for your bedroom. Why not try some of these creative bedside table ideas and take your bedside companion from blah to wow?
What does your bedside table look like? Is it weighed down by books that you've been thinking of reading but never get around to? Or does it hold the remnants of last night's snack? If you're not happy with the way it looks, some bedside table decor can transform things in a blink.
Unusual Bedside Table Ideas
1. Bling it out
A creative bedside table idea is to decorate it with trinkets. Instead of packing away your jewellery, why not show it off? You can place them on small dishes and bowls among your books and table lamp. If you don't want to display precious jewellery, pick a few of your favourite fashion jewellery. A couple of fancy cuff bracelets, earrings and rings will lend your nightstand a unique look.
2. cented accents
Aromatherapy is a great way to relax and invigorate the senses but if you don't have time to visit a fancy spa, you can create your very own fragrant space on your nightstand. Just place a few seasonal flowers in a short vase and a scented candle. Light the candle whenever you're feeling tired and need a breather from housework. You can also place a glass bowl of pot pourri to add to the aroma.
3. Cover it up
Use a beautiful table cloth to cover your side table. Maybe there's a gorgeous lace table cloth that your mom handed down to you. Or maybe your daughter gifted you a few pretty doilies with scalloped edges. Just place your pick on the nightstand for an instant transformation.
4. Blossoming beauty
One of the best side table ideas is to place a vase full of beautiful flowers. The bright colours and fragrant aroma will refresh you after a tiring day and give your bedroom a pretty touch. If fresh flowers are difficult to get, you can always buy dried flowers that last longer and look gorgeous. Experiment with different types of flowers for a novel look every day.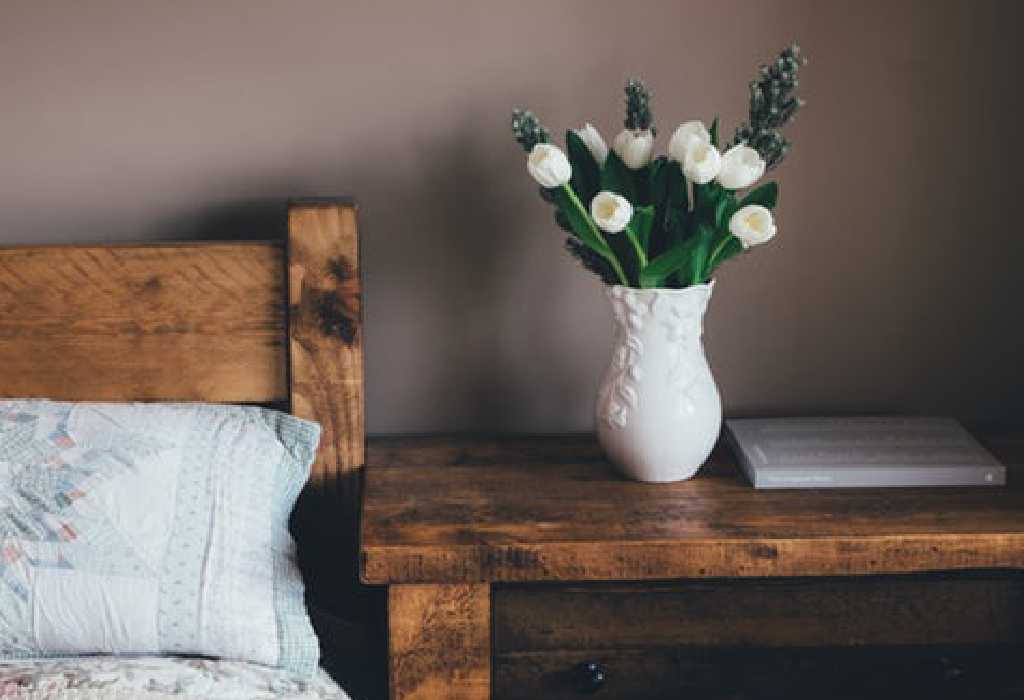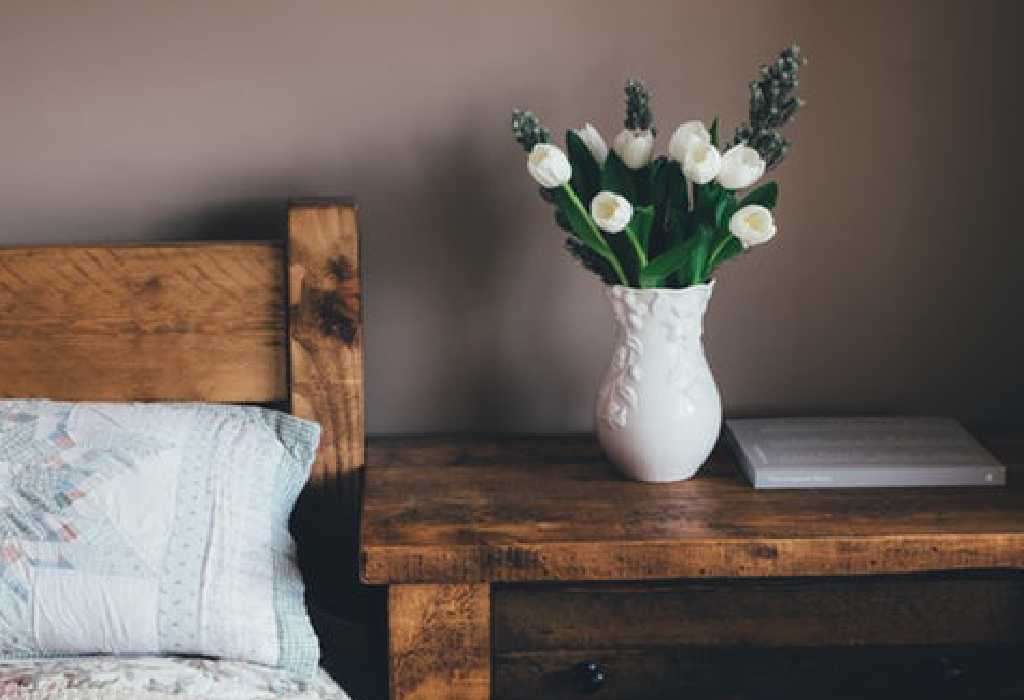 5. A personal touch
Give a personal feel to your bedside table with several of your favourite family pictures. Place them in stylish photo frames of different heights and shapes. You can also ask your little ones to help you make them out of cardboard, paint and pretty beads. It's a project they'll love to do especially if you reward them with an ice cream each at the corner shop!
6. Colour-coordinate
An easy DIY bedside table idea is to mix and match the colours of everything you want to place. If you're a cool colour type of woman, you'll love deep green, blue, lavender and purple. If you love warm tones, yellow, orange, and red will appeal to your senses. Go for complementary colours like a yellow bedside lamp, a light purple alarm clock, and orange flowers.
7. Balancing act
One of the best side table ideas is to create a balance by placing articles of different heights and sizes. You could place a couple of books, a photo frame of you, hubby and your children, and a stylish bedside lamp. Or, you could use book ends to hold several of your favourite books together, add a tall figurine and one or two shorter ones.
These nightstand styling ideas will transform the small table by your bedside instantly. Be open to experimenting with different ideas till you get the perfect look for your bedside table. You can even ask your little ones for their opinions. Children are packed with surprisingly great ideas and what could be better than watching them hard at work and away from trouble?.