Beautiful Instrumental Tracks That Should Be On Your Yoga Playlist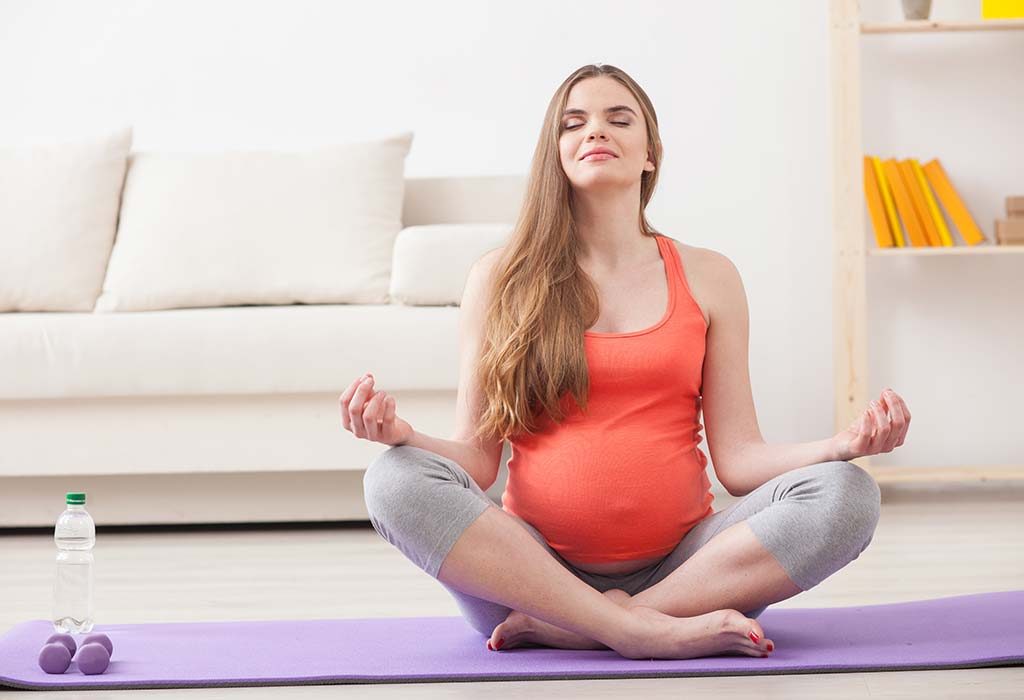 In this Article
It is absolutely no joke how much motherhood demands of a woman's body. You make space in your body for 9 months to grow a baby, and no one really tells you that these demands from your body are not going to get over simply after giving birth! Even daddies are super stressed as they have to become more responsible now and also have to make sure their bundle of joy gets everything to have a comfortable life. Since, as parents, you always put your baby first, and self-care and self-appreciation entirely take a backseat for you, yoga becomes much needed for you to appreciate your body, mind and soul in a new way.
Music can be the perfect addition to meditation, mindfulness and yoga. Listening to music while doing yoga can invoke many emotions. The right kind of song played while doing yoga can make you happy, and the wrong kind can make you feel anxious or sad. Thus, what you listen to while exercising is very important as it does have a profound effect on your yoga sessions. It is said that listening to instrumental music while doing yoga is found to be deeply relaxing. So, we've curated a yoga playlist of the very best instrumental music for the next time you practise yoga.
7 Instrumental Numbers You Must Add to Your Yoga Playlist
If there are a time and place for instrumental music, it's definitely in a yoga class. But, finding instrumental tracks for doing yoga is much harder than you think. Don't worry, we've got you covered! We have put together a list of 10 soulful instrumental songs which are going to help you meditate and will also help you ace your asanas.
1. Guru Mantra – Songs for the Sangha by Deva Premal and Miten
Songs for the Sangha by Deva Premal and Miten is an album that features mantras from the Indian and Tibetan culture. Musicians from India, Nepal and UK have come together to create music which is soulful and has an ethnic touch to it. Even though the flute dominates the track, it is a combination of the bamboo flute, bass, drums and acoustic piano. The music is undeviating and calming. It brings down stress and anxiety and helps you focus entirely on the pose. It will help you hold the pose for a longer time and make your yoga experience more enriching.
2. Gentle Awakening – Call Within by Manose
Gentle Awakening is a track from the album 'Call Within' by the famous Himalayan artist, Manose. He is known to create enchanting music through his bansuri, and his music is calm, sacred and hypnotic. This track is a blissful combination of the hang drum, kalimba and the divine flute. It is the perfect track to transport you into a reflective mode and works best during the practice of relaxing poses. Immerse yourself in the soft, soulful tunes of Manose and elevate your yoga experience.
3. Oak and Cherry by Oak and Cherry
Sink into this lovely song of resonating and spacious layers of fingerpicking acoustic guitar. This calming and meditative instrumental guitar track is great to listen to during the slower parts of a yoga practice. It's also the perfect track to listen to if you're doing the Vinyasa Flow.
4. Odesza by Today
As you begin your yoga session, Odesza will help you ease into your practice and will set your body in harmony with the rhythmic tune of the track. This track is a contemporary one and is perfect for people who like to incorporate a little Tai Chi into their daily yoga time. If you decide to meditate to this tranquil tune, your breathing will feel so much better as the song will be guiding it. It is also great for when you try the Suryanamaskar pose.
5. Relax: A Liquid Mind Experience by Liquid Mind
This track is found to be a deeply relaxing number and is ideal for stress relief, sleep therapy, and meditative and therapeutic practices. This instrumental number features slo-mo electronic symphonies perfect for yoga lovers who wish to take a mental float trip across their 'Sea of Serenity'.
6. Chakra Chants by Taos Winds Spirit Music
Chakras are wheels of energy, and they must be balanced. This track will help you find that balance. Each tune in this 15-minute track corresponds to one of the chakra points on the human body. Starting with the base chakra and ending with the crown chakra, it is a profoundly moving piece of music suitable for cleansing mental toxins and balancing positive energy in your body.
7. Shanti by MC Yogi
Embark on a pleasant journey while listening to this soulful track from the album Elephant Power. The purpose of this track is to create an open space for the listener and to make him experience a deep and profound state of wholeness, completeness, and unity. Listen to this delightful track during meditation, Shavasana, and restorative yoga.
When you go to a yoga class, and the instructor puts on a great playlist that complements the flow of the class, it's the most awesome feeling ever. Coordinating your movement and breathing pattern to the carefully chosen music truly enriches the entire yoga experience. So the next time you decide to have some 'me time' with yoga, make sure to use this playlist as it will make your body feel richly energised and your mind completely blissed out.
Also Read:
Surprising Benefits of Hot Yoga
How Yoga Benefits the Whole Family
Yoga Poses for Pain Management
?>