Bassinet Vs Crib Vs Cradle – Which One Should You Buy for Your Baby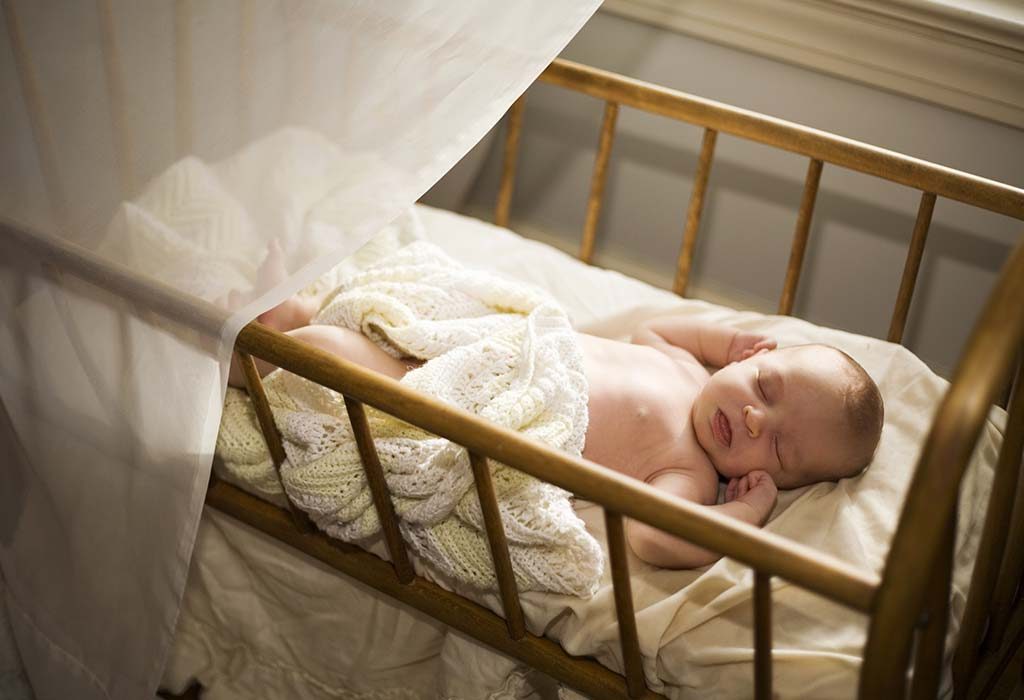 Sleep is a very important aspect of a baby's life as your newborn spends most of every day sleeping. In the midst of preparing for parenthood and readying the home for the baby, deciding on your little one's sleeping quarters is very important. There are different types of beds for babies, like bassinets, cribs and cradles. If you are juggling with different options and are wondering about the crib versus bassinet for your newborn, you have come to the right place.
What Is a Bassinet?
Bassinets look like baskets with a hood and legs and are generally made out of cane or wicker. Very young babies will benefit from the use of bassinets the most because it is great for having in the same room as you since it is very small.
Pros
Bassinets are small and lightweight, making them a good option if you want something that is portable.
Not that expensive.
Organic materials like cane and wicker are used to make them.
Your baby will be very cosy inside it.
Cons
Bassinets are made for very young babies, so your baby will get big for it very fast.
Tips to Buy a Bassinet
Bassinets that have walls that are made up of either mesh or some kind of fabric are preferable. This is in case your baby ends up sleeping with his face to the wall of the bassinet.
It is better to avoid buying bassinets that have already been used for health and safety purposes.
The mattress should be comfortable enough for your baby to sleep in and should be thin and there shouldn't be any gaps between the mattress and the walls of the bassinet.
If the bassinet comes with any mechanisms that allow folding, make sure that there are locks that come along with it.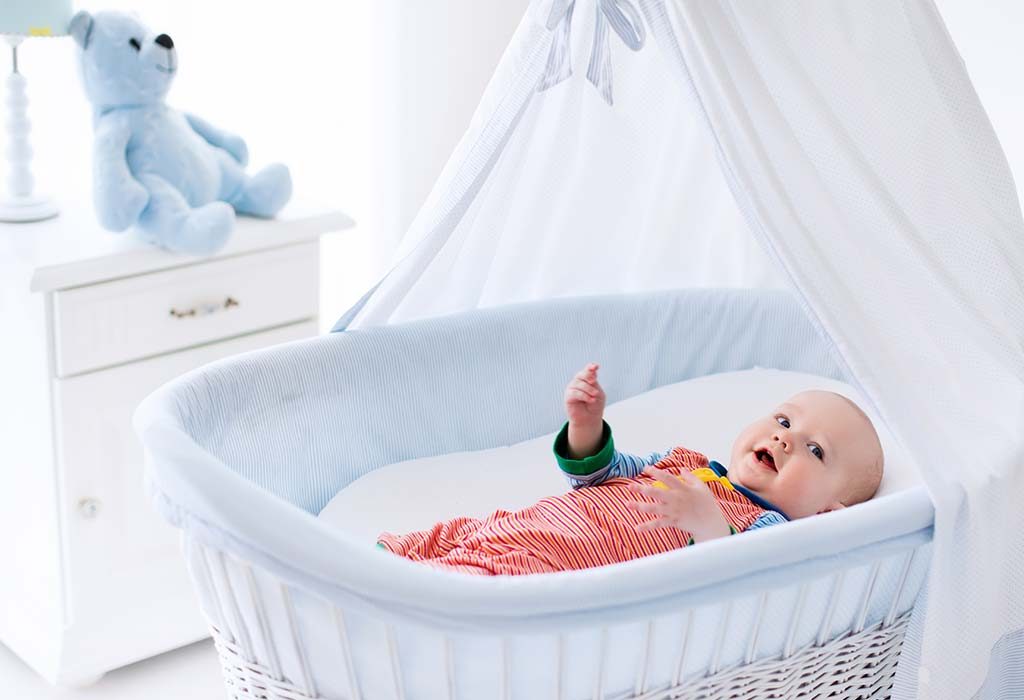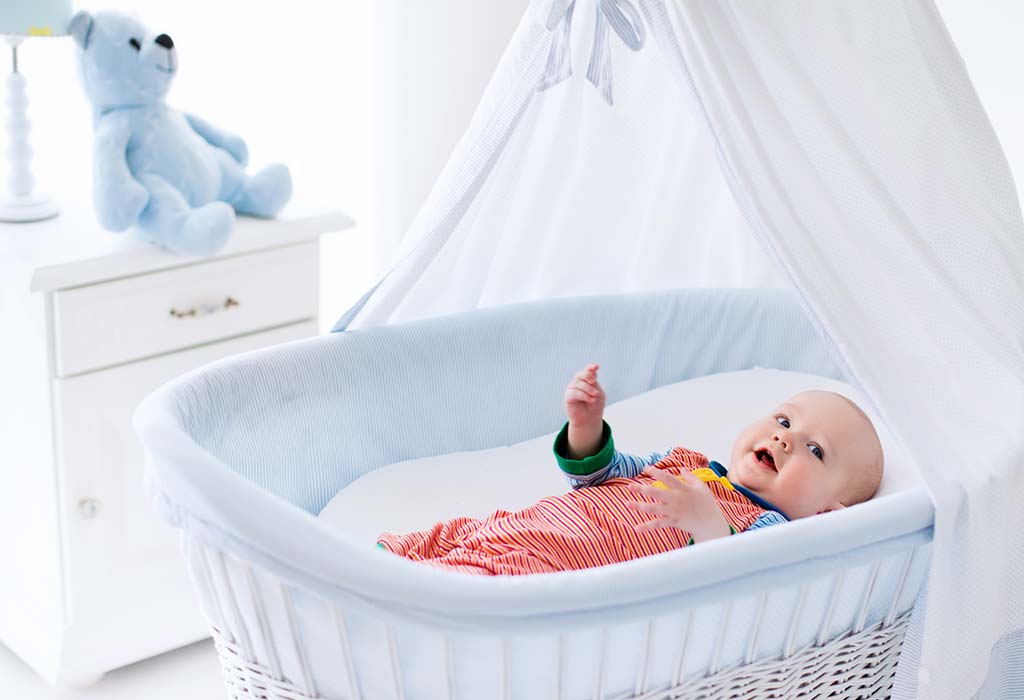 What is a Crib?
Cribs are the largest from all the baby beds and are much sturdier as well. They have high railings, and your baby will be very safe in it.
Pros
Cribs are very long lasting since they are big enough to hold your baby for a few years rather than just a few short months. They can even be opened out to make a bed when your child gets big enough for it.
Cribs are very good for babies who sleep in their own nursery rather than in mom and dad's room.
They are very safe since they have high walls. Your baby will be safe in a room alone or with pets around as nobody can get into the crib and your baby cannot get out of it so easily.
Cons
Due to the long lasting and sturdy qualities of the crib, it tends to be on the pricier side as far as baby beds go.
If you want your baby to sleep in the same room as you, a crib may be too big for your room if you live in a small space.
Cribs are not portable and cannot be moved around the house.
Tips to Buy a Crib
Some cribs have sides that can be lowered, but they are not considered to be the safest kind so try avoiding those.
Some cribs come with crib bumpers that may seem to be a convenient addition to the crib, but they have been seen to be associated with SIDs.
There are cribs available that have a function where the mattress can be lowered. This will prove useful as you can adjust the height of the mattress according to when your baby learns to sit and stand.
Look for cribs that offer teething bars since your baby will find it to be very useful indeed. This will prevent your baby from chewing on the wooden bars of the crib and risking getting splinters.
If you are going to get a crib that has wheels, it is best to check that it also comes with a lock for safety.
The mattress should fit the crib well and not have gaps.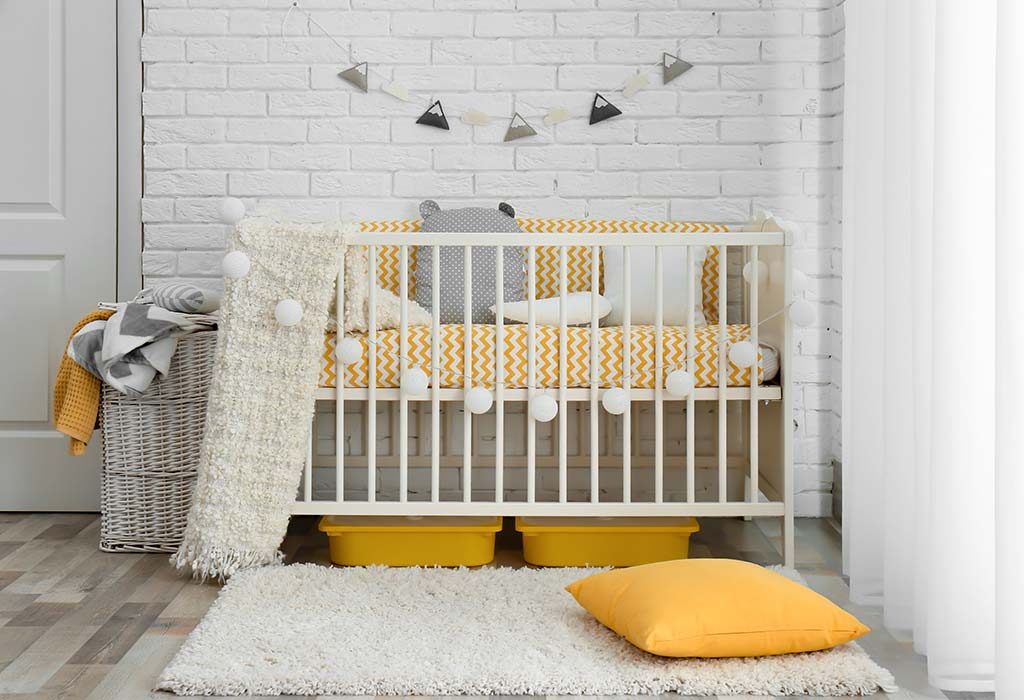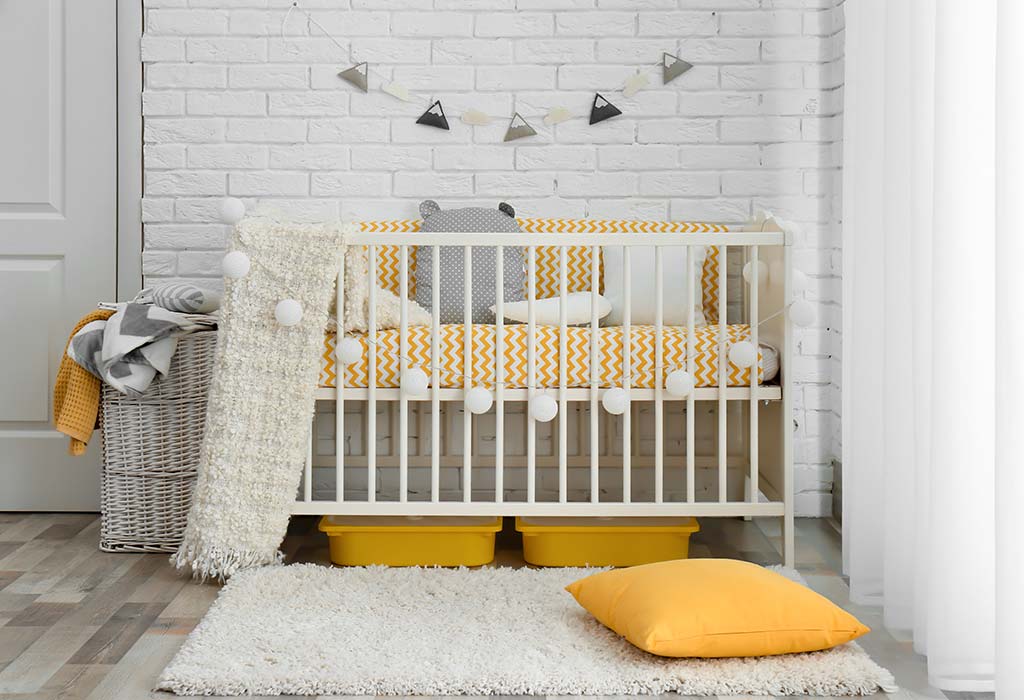 What Is a Cradle?
Cradles are in between bassinets and cribs. They are much sturdier than bassinets but are smaller than cribs and almost always are made out of wood. They are unique for always having a gliding or rocking mechanism.
Pros
Cradles come in versions that can be portable and others that are not.
The rocking or gliding will help when you need to soothe your baby to sleep.
Cradles will last much longer than bassinets.
Cons
Cradles do not come with any bedding, which means that purchasing bedding separately will be another added expense.
They are much heavier than bassinets. They are also more bothersome when you want to move around and keep your baby close during the first few months.
Tips to Buy a Cradle
Cradles have different levels of rocking, and some tend to tilt farther than others.
The ones that tilt farther should be avoided because they are dangerous for your baby.
If your baby rolls violently and hits the side of the cradle, he could be seriously injured.
You need to make sure that the cradle you want has gentle rocking movements.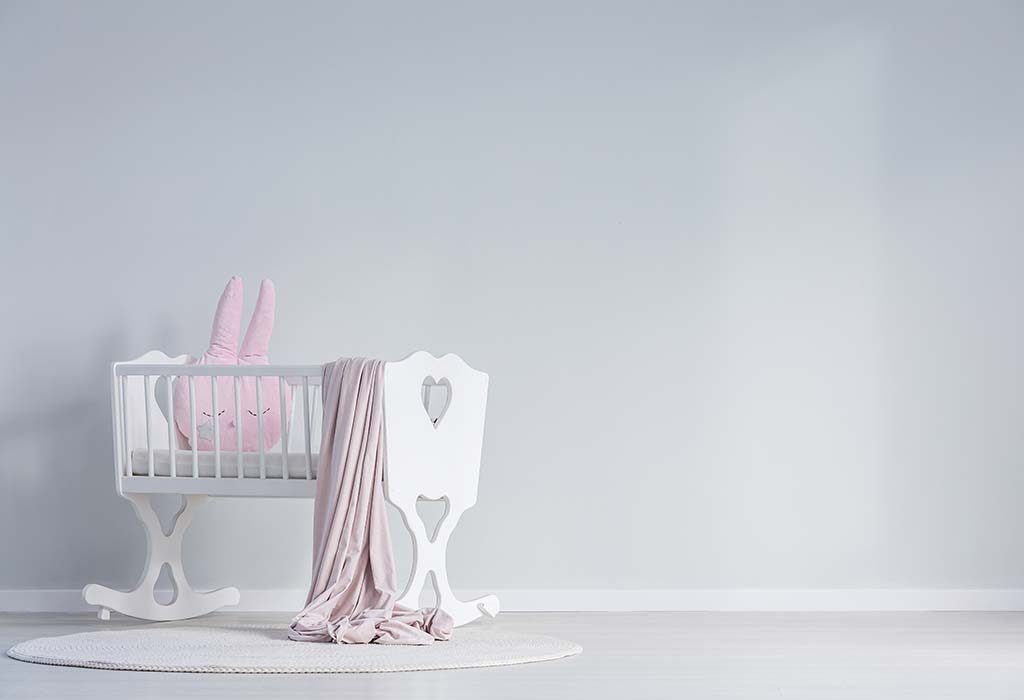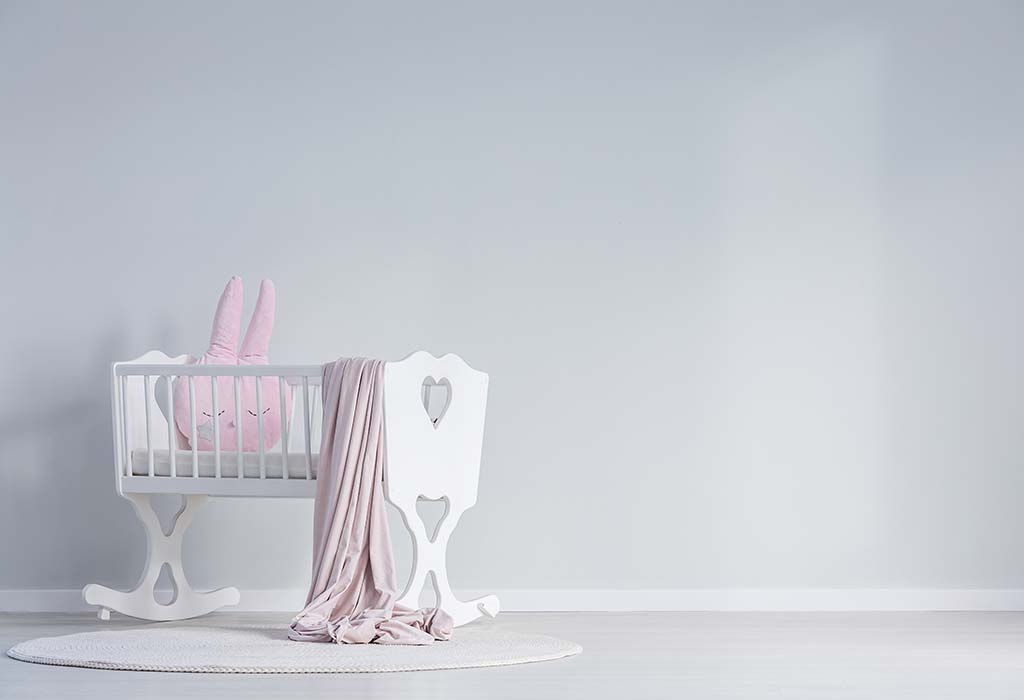 So It Sums Down To
After looking at the individual aspects of the crib, cradle and bassinet, making a decision about which one is best depends on a few things:
Which is Safer?
When it comes to cradle versus bassinet, the bassinet is a safer option, but as cradles and bassinets are more associated with SIDs due to the loose bedding that is common, cribs are considered to be safer than the other two.
How to Choose Between Crib, Bassinet and Cradle?
The advantages of the bassinet far outshine that of the crib or cradle when it comes to portability when the baby is very young, and cradles have that handy and soothing rocking mechanism so it may seem like they are coming out as the best choice. Out of the bassinet or crib, which is better?
The thing is, even if you choose to get a bassinet or a cradle, eventually you will end up with the crib.
Your baby will grow fast, and before you know it, the bassinet and cradle suddenly seem too small. They are both more like things you should get if you have the money to spare since they are handy to have at certain times, but are not something that will last a very long time or make for a good investment. The best investment to make would be to buy a crib. Your baby can use it right from when he is very small to a few years, so it makes sense that you should pick the crib over the bassinet and cradle. This is especially true if you have a small budget.
Remember that babies grow very fast, so think carefully about what you want for your family. The bottom line is that whether you pick a cradle, bassinet or crib for the baby, it is alright as long as he gets good sleep in a safe and secure environment. That is what makes a happy and healthy baby.
Also Read:
The Ultimate Newborn Baby Essentials Checklist
How to Get Your Baby to Sleep in a Crib
Is It Okay for a Baby to Sleep in a Swing