Barley and Corn Salad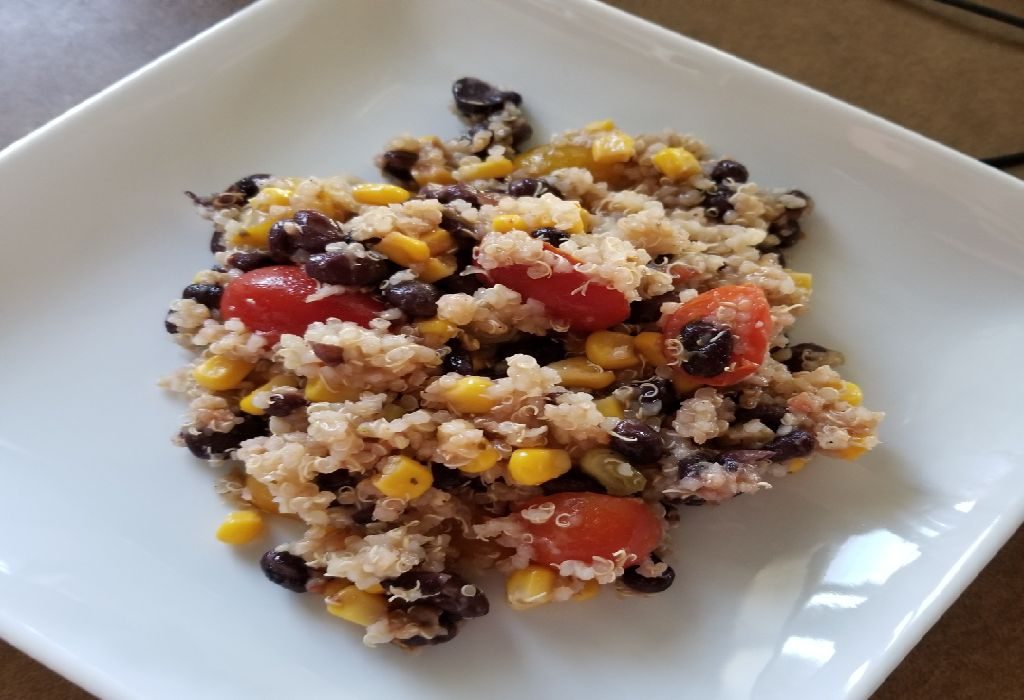 In this Article
Barley known as Jau in HIndi is the wonder grain for weight loss. The grain is rich in fibre and practically has no calories. This salad recipe combines corn, barley, iron rich peppers and coriander. A delightful mix of nutrition and deliciousness, the barley corn salad is quick to make and is a boon to all you moms who want to shed those kilos.
| | | |
| --- | --- | --- |
| Serves | Preparation Time | Cooking Time |
| 4 People | 10-15 Minutes | 15-20 Minutes |
Ingredients
2 cups cooked medium pearl barley
2 cups corn
2 1/2cups chopped bell peppers (red/yellow/green)
3 green onions, chopped
1 tbsp minced fresh coriander leaves
1 tbsp lemon juice
1 tbsp olive/canola oil
1/2 tsp salt
a pinch ground pepper
Method
To cook barley
Bring one cup barley in 2 1/2 cups water to boil in a heavy bottomed pan. Reduce the heat and now cover and cook the barley on simmer for at least 30 mins. This method makes about 3 to 3 1/2 cups cooked barley.
For Corn Barley salad
Step 1
In a large bowl, combine the first five ingredients.
Step 2
To this, add the lemon juice, salt, pepper, oil and mix well.
Step 3
Toss the ingredients together well again.
Step 4
Close the bowl and refrigerate the salad for at least an hour before serving.
Nutritional Information
| | |
| --- | --- |
| Calories | 160 K cal |
| Proteins | 3 g |
| Fats | 5 g |
| Carbohydrates | 29 g |
| Cholesterol | 0 mg |
| Sodium | 1201 mg |
| Potassium | 983 mg |