Baby Sleeping on the Floor – Benefits and Tips
Putting the baby to sleep is the one most satisfying and relieving feelings for a mother. However, there are some questions about your baby that you need answered. One such question that must have crossed your mind might be whether your baby can sleep on the floor. As a lot of other parents too asked us this question, we explain whether your baby should be sleeping on the floor or not.
Can a Baby Sleep on the Floor?
It is perfectly normal to let your baby sleep on the floor. Given that the sleeping conditions are safe and baby-friendly, having your baby sleep on the floor has many benefits of its own.
What Are the Benefits a Baby Gets by Sleeping on the Floor?
There are many benefits your baby can get by sleeping on the floor mattress instead of a bed.
Making babies sleep on the floor fosters independence in your baby, and brings furniture to her level. This makes the room baby-friendly.
You save on a lot of space that you would need to allocate to bulky cribs.
One major advantage is if she wakes up at night, she can move around and explore the room on her own without crying out. This gives you a good night's sleep and leaves you refreshed for another tiring day.
It also makes nursing the baby more convenient, that is, you don't have to lift her in and out of the crib again and again. The mother can just lay down on the floor next to the baby when the baby wants to breastfeed.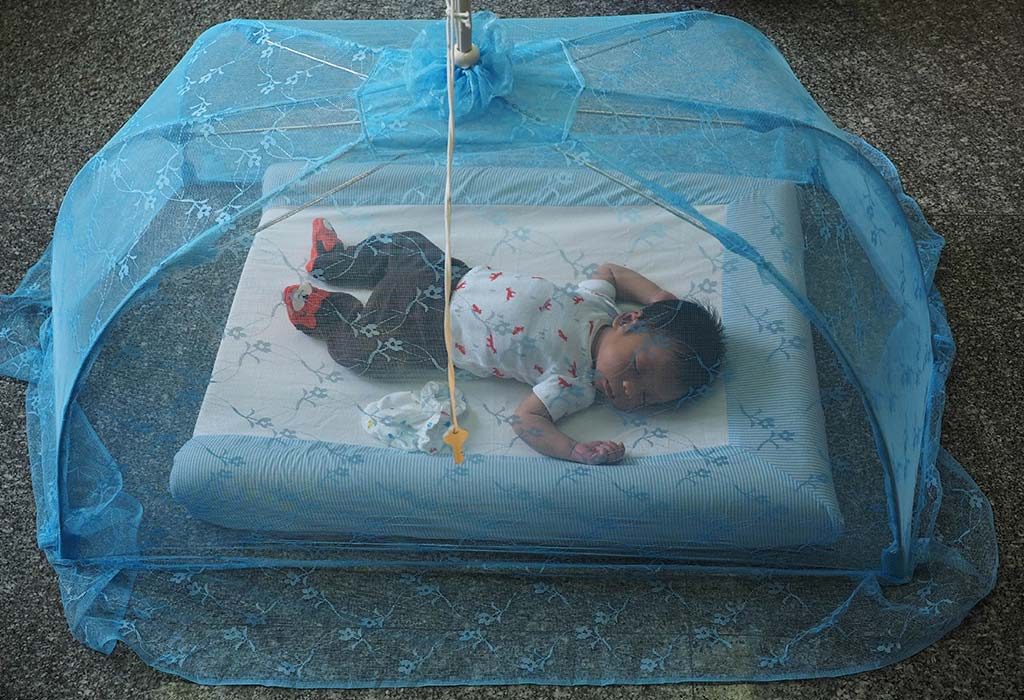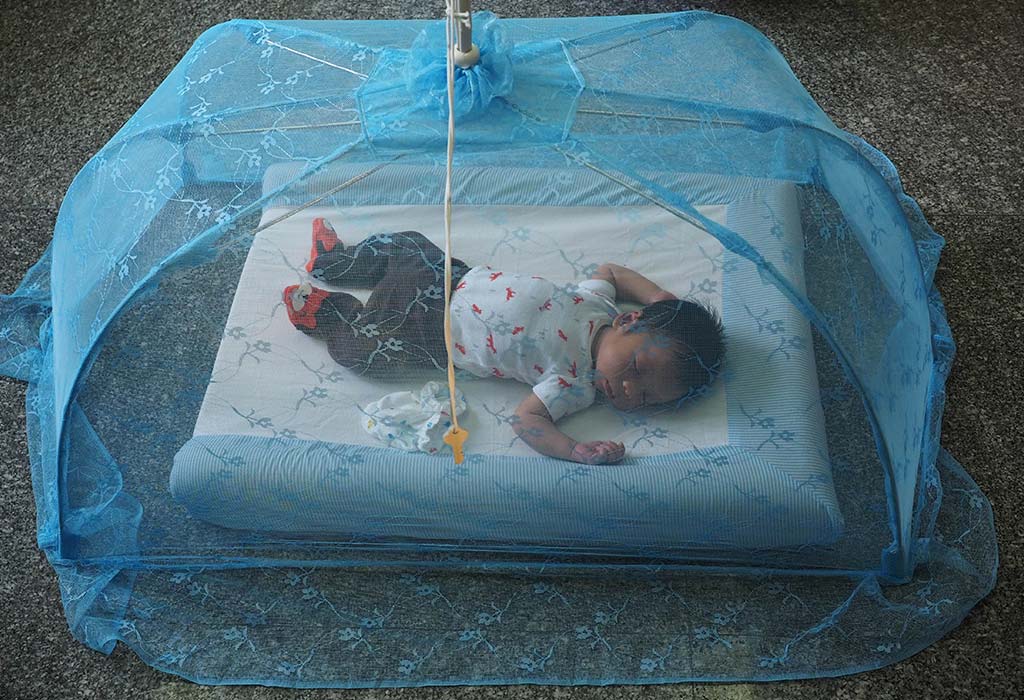 Precautions You Should Take While Your Baby Is Sleeping on the Floor
Here are some of the most important precautions that you should take before you can have your baby sleep on the floor:
Use a mattress or a rollout bedding for the baby to sleep on the floor. Make sure that the bedding used is neither too hard nor too soft so that the baby is comfortable sleeping on it.
Keep the baby at a very safe distance from drapes and curtains in the room. Similarly, you should also keep your baby also away from electric plugs and wires to prevent her from getting tangled and hindering movement.
One thing that you should take utmost care about is that any bug repellant or insect repellant used in the room should be a natural, organic solution. To ensure your baby is healthy, make sure the room is chemical-free.
Ensure adequate ventilation and steady temperature are present in the room. A baby-friendly temperature, which is ideally between 27 and 28 degrees should be maintained in the room at all times. You can use an air conditioner for the same.
Make sure that the room is thoroughly cleaned at all times to ensure that there is no dust or mites, which can adversely affect the health of the baby. You can consider cleaning the room using a powerful vacuum cleaner daily.
Use a mosquito net to keep your baby safe from mosquitoes and other insects. But also make sure the baby has enough space to twist and turn as well as roll around. Always keep the doors and windows closed to make sure no insects, especially mosquitos get in.
Make sure your baby is not dressed too warmly or too snugly while sleeping on the floor. The last thing you want is to have your baby getting overheated while sleeping. This should be avoided at all costs by dressing the baby very comfortably.
Always make your baby sleep on her back. This minimises the occurrence of Sudden Infant Death Syndrome or SIDS.
Make a routine with your baby so that she knows when it is time for her to sleep, change clothes, get a massage, apply moisturisers, etc.
Make sure that the floor is dry and clean. A damp floor can cause the dampness to be transferred to the baby, resulting in unwanted diseases.
Are there Any Side Effects of a Baby Sleeping on the Floor?
There are no side effects as such if your baby sleeps on the floor, as long as you take the precautions mentioned above.
Apart from all the benefits mentioned above, making a baby sleeping on the floor also ensures that your baby does not fall down if she moves in her sleep. This may happen if she is sleeping on a high bed. It is the parents' decision about where their baby should sleep, but if you want to give it a try, go ahead without thinking twice.
Also Read:
Effective Tips to Deal with Baby Sleep Problems
Working Ways to Deal With a Baby Who Fights to Sleep
Sleeping Habits That Are Harmful for Your Baby