Awwdorable! 8 TV Celebs Who Are Now Proud Parents Share WOW Pictures From Maternity Photoshoots!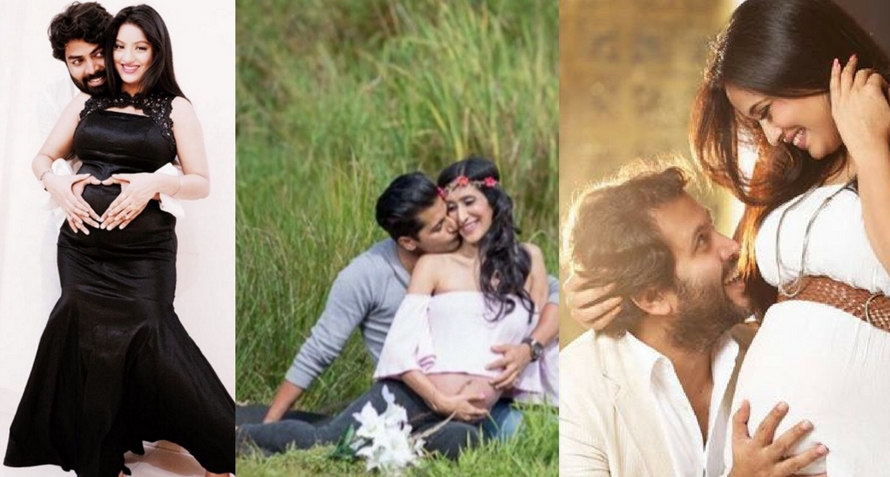 We have curated for you a list of TV celebs who have opted for maternity photoshoots – and they have us drooling over the amazing pictures! We hope this gives you some inspiration for your maternity photoshoot as well
Pregnancy is a special time in a woman's life when she is at her most feminine self, with a curvier body, a fuller bust and glowing skin. Letting go of this beautiful time is tough for a lot of women and many of us look at different options to make sure we have certain tokens from this time for posterity's sake. Maternity photoshoots are one way of doing this and making sure that you have lasting memories of this beautiful time. They have recently gained even more popularity with pregnant actresses of small screen leading the way to show us how it is done!
Pregnant Celebrities and Their Maternity Photoshoots
1. Shveta Salve
The Left Right Left actress was glowing during her pregnancy days and her joy was evident in her Instagram posts. While she's always been appreciated for her dusky beauty, she looked her best during her pregnancy days and her artistic maternity photoshoot stands as proof!
https://www.instagram.com/p/BFLwz0vhyUN/?utm_source=ig_embed
https://www.instagram.com/p/BH6MrIuDtHm/?utm_source=ig_embed
2. Shweta Tiwari
Famous for her role in Kasauti Zindagi Kay, Shweta went through a rough time with her first husband which resulted in a messy divorce. However the beauty fortunately found love again with actor Abhinav Kohli and recently gave birth to baby boy. She even documented her pregnancy on social media and a maternity photoshoot with her hubby and daughter shows us she's never been happier! Recently, Shweta's daughter even wrote an emotional letter for her new brother that had us reaching for the tissues!
https://www.instagram.com/p/BMVivDxgiQg/?utm_source=ig_embed
https://www.instagram.com/p/BLTkPvRANau/?utm_source=ig_embed
3. Deepika Singh Goyal
Deepika Singh, who achieved fame with the popular TV soap Diya Aur Baati Hum went on to marry the director of the show, Rohit Raj Goyal. The pair became proud parents to a baby boy in May 2017 and their maternity photoshoot shows that the love between the two has only increased with a new member joining the family.
https://www.instagram.com/p/BTlejfZBpGE/?utm_source=ig_embed
4. Kanchi Kaul
Kanchi Kaul, popular on TV in the mid 2000s, is currently married to TV actor Shabir Ahluwalia. They are now proud parents to two lovely boys. The couple's maternity photoshoot is #RelationshipGoals! It perfectly shows the love they have for each other and their little family.
https://www.instagram.com/p/BA1EVerOjNT/?utm_source=ig_embed
5. Nisha Rawal
Nisha Rawal, star of the family drama Main Lakshmi Tere Aangan Ki, is married to TV actor Karan Mehra. Their little boy turned a year old recently. However, the quirky pregnancy photoshoot of the couple still has going 'awww' after all this while and we're sure you'll agree with us!
https://www.instagram.com/p/BTlNTXtAB5D/?utm_source=ig_embed
6. Teejay Sidhu
Recently, TV Actor Karanvir Bohra and his VJ wife Teejay Sidhu became parents to twin girls, Vienna and Raya Bella. The adorable pair have been ruling Instagram even before they were born! The pair's maternity photoshoot was beautiful as Teejay flaunted her baby bump with pride and had us eagerly awaiting the arrival of the little munchkins!
https://www.instagram.com/p/BUEb7UwFV9P/?utm_source=ig_embed
https://www.instagram.com/p/BQd-mpthFVI/?utm_source=ig_embed
7. Mandira Bedi
TV personality Mandira Bedi is a yummy mummy to 6 year old Vir with husband Raj Kaushal but you wouldn't believe it. After all, the fitness enthusiast lost a drastic 22kgs weight after pregnancy! The 45 year old is known for her fitness and grace, and her maternity shoot as she prepared for little Vir's arrival reflects this perfectly!
8. Roshni Chopra
Roshni Chopra, popular for her role in Kasamh Se, is mom to four kids including an adorable set of twins! Married to filmmaker Siddharth Anand Kumar, the 36 year old had a beautiful maternity photoshoot to celebrate her last pregnancy, and the results are amazing! The photos exude a sense of mystery just like the diva herself!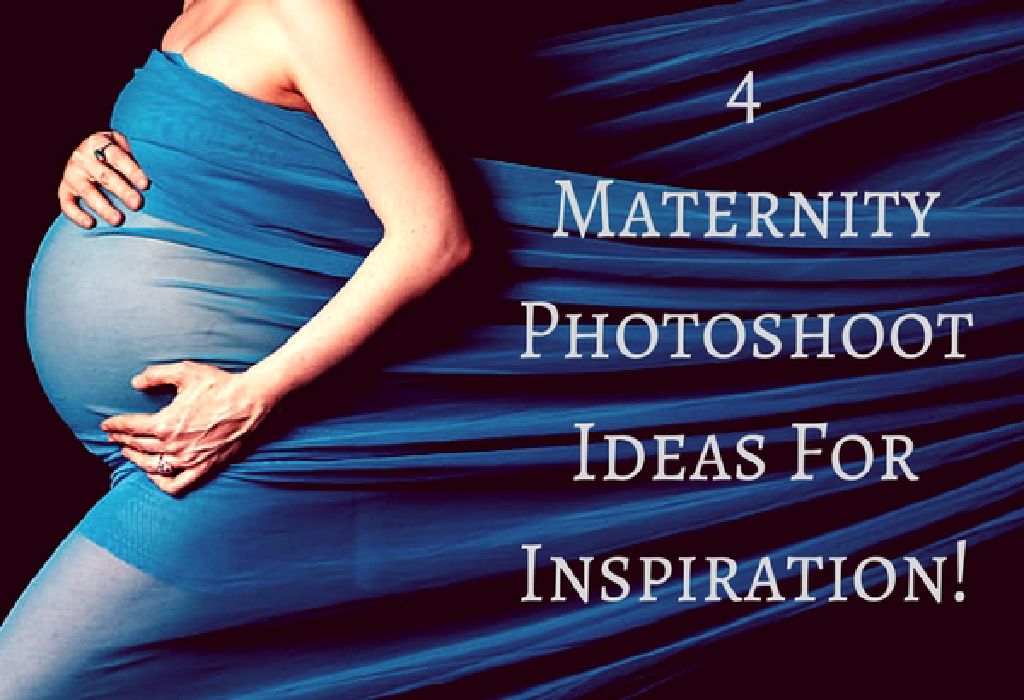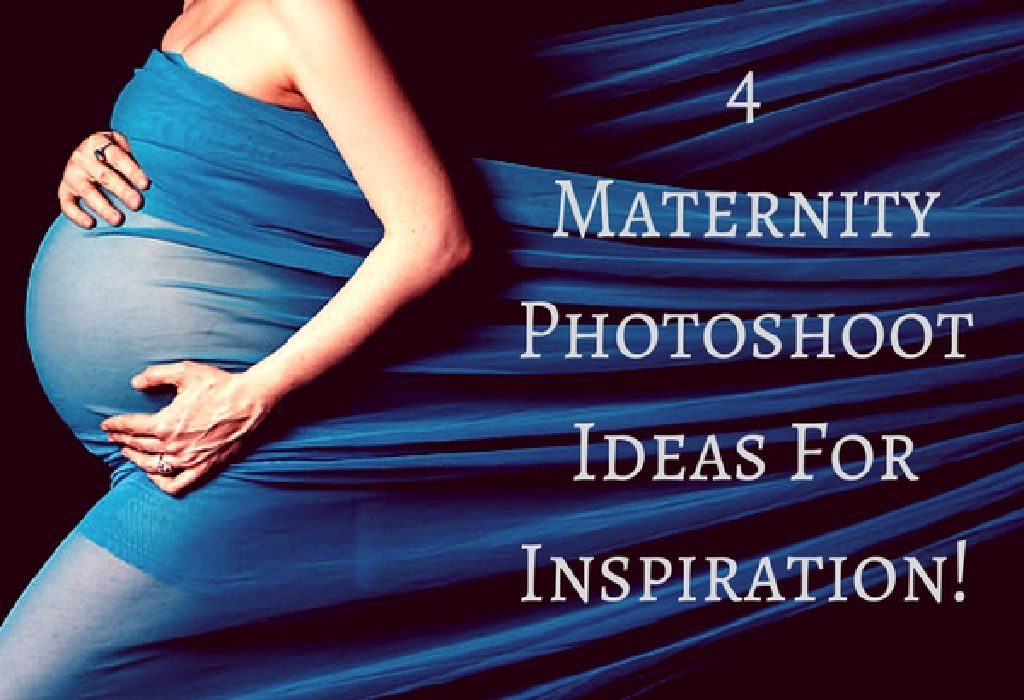 Tips for Maternity Photoshoot
Now that you have an idea about the variety of photoshoots you can opt for, remember a few tips when planning your pregnancy shoot to get the best results!
Take your time choosing a photographer: Choose a photographer whose style resonates with you and who understands what you want in your shoot. Check their portfolio for quality and consistency to make sure you get the real deal.
Set up a good time: The right time for a maternity shoot is between 28-36 weeks. Your belly will show well yet you will be comfortable posing.
Keep it simple and timeless: Instead of opting for something trendy, look at a theme or look that is simple and timeless. Trends come and go and you don't want to look back at your photos and wonder why you went this way.
Opt for professional makeup and hair: Professional hair and makeup will not only make you feel more beautiful, it will also ensure that you get the right amount and type of makeup for your theme and it doesn't get too washed out by the lights.
Clothes: Wear solid colours and shapes that flatter your bump and are classy as well. You can keep two outfits for your shoot and keep a good balance between the types of photos you want.
Poses: Pregnancy photoshoots are more intimate as they showcase the bond between the mom and the baby and your experienced photographer will be best to guide you with the right poses.
Also check out these Bollywood couples' gorgeous maternity photoshoots:
https://youtu.be/rKxAhg0HshM
So, now that you have a good amount of inspiration for maternity photoshoot ideas, it's time to start planning your own to document this special time you have with your little one!
Already have a little one? We've got something for you and your newborn as well! Enter the Aviva Newborn Selfie contest and you could win a photoshoot for your little one!