Is Eating Biscuits During Pregnancy Safe?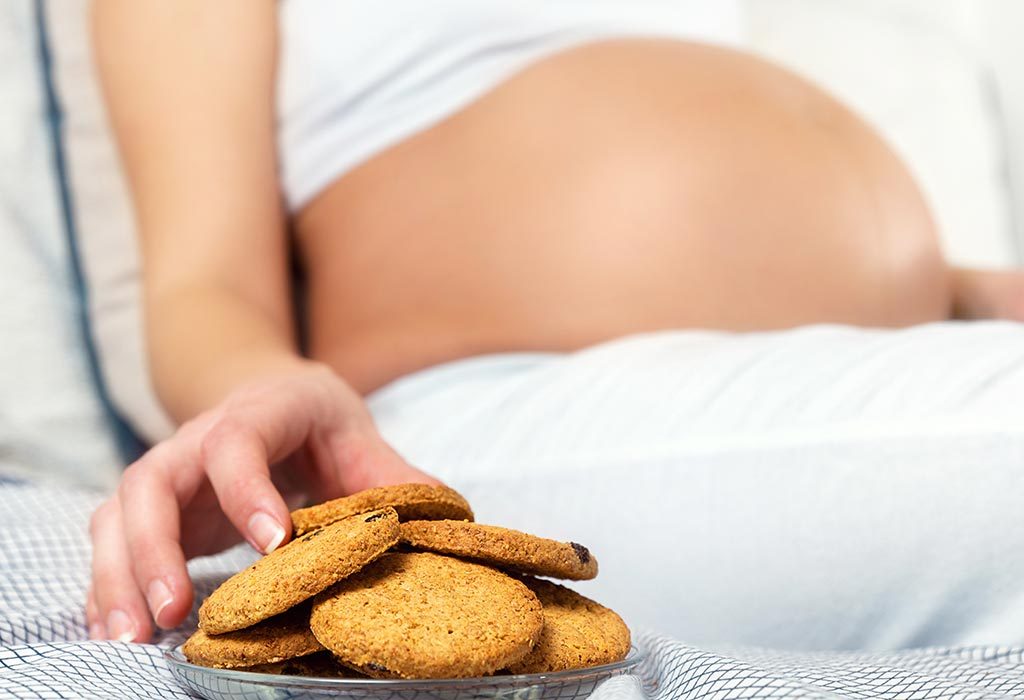 Craving for snacks and tasty treats is not uncommon during pregnancy and biscuits too often make their way into your grocery list. Generally speaking, biscuits are a favourite when it comes to satisfying hunger pangs. However, not every biscuit type may be safe to snack on while you are pregnant as your baby's health may be at risk due to its consumption. Since the health of your unborn baby is at stake, it is best to verify facts before snacking on biscuits. You can prepare a mental checklist of which pregnancy biscuits are good or bad for you.
Types of Biscuits You Can Eat When Pregnant
In order to confirm if the quality of biscuits and its ingredients are safe for you to eat, you will have to check and double-check every time you buy them. To make things simpler for you, here are a few types that can be trusted with your baby's health and yours too:
1. Flavoured Biscuits
Pregnant women love to pop in biscuits with lemon or ginger extracts in them. These flavours help in fighting pregnancy symptoms like morning sickness and nausea. When consumed in moderation, these flavoured biscuits prove to be quite helpful.
2. Digestive Biscuits
Biscuits that are made from whole wheat or whole grain can be useful during pregnancy due to their high dietary fibre content. Most pregnant women suffer from constipation. Digestive biscuits can help in addressing issues related to constipation and bowel movement. Once again, they should also be consumed in moderation. You should opt for homemade digestive biscuits made using ghee or white butter.
Types of Biscuits to Avoid While Pregnant
There are a few types of biscuits that should be completely avoided during pregnancy as they could give rise to health issues. Read on to know more about them.
1. Sugar and Cream Biscuits
Although sugar and cream biscuits are extremely delicious, they have high quantities of cream or sugar, which should be avoided during pregnancy. These biscuits will not only cause quick and unwanted weight gain, but you will also find it difficult to lose all that weight after delivering your baby. Gestational diabetes is also a possibility if you consume too much sugar during this period. Check the labels for gluten-free biscuits if you are suffering from a gluten allergy. Commercially made biscuits often contain a high amount of gluten which can cause an allergic reaction in your body and affect the baby too.
2. Gram Flour Biscuits
One of the most common causes of gas or flatulence during pregnancy is the consumption chana (gram flour). So, even if they come in the form of biscuits, you should avoid them completely. Gram flour is also known to lead to heartburn in pregnant women, and therefore, you are better off away from these biscuits.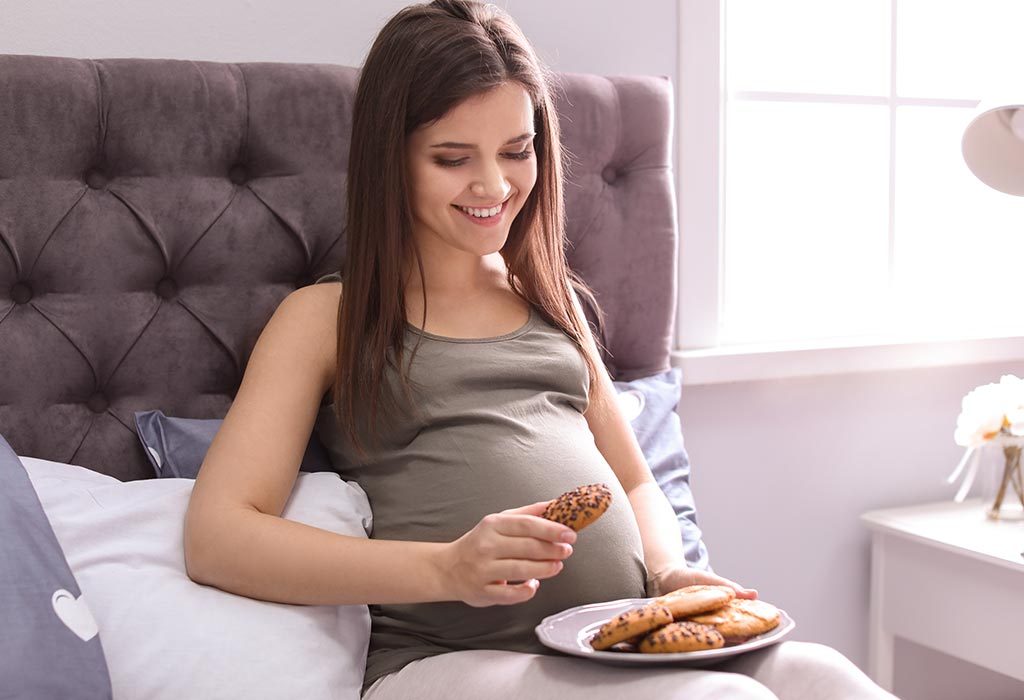 Recommended Biscuit Intake During Pregnancy
Like all other food and snacks, you should ensure that biscuits too are consumed in moderation. Check with your doctor about the number of biscuits that are safe to be eaten during the day. However, under normal circumstances, and if you do not have health complications, you may eat 2 to 3 biscuits (or less) a day if you have a sweet tooth.
Things to Check Before Buying Biscuits During Pregnancy
The first and foremost thing you must do before buying a packet of biscuits is to check the cover for the list of ingredients. If you already are in the habit of checking labels on everything you buy at the grocer, then this should help you in good stead during pregnancy. The quantity-wise list of ingredients mentioned at the back of every packet of biscuits states the percentage of ingredients used to make the biscuits. If items like wheat flour, artificial sugars or hydrogenated oils are mentioned at the top of this list, it should ring alarm bells instantly.
Hydrogenated oils are artificially produced, and coupled with trans fats, are known to cause cardiovascular diseases. Reading labels is a good habit and gives us a clear idea of all the ingredients that have gone in the making of the biscuits.
In case you still crave biscuits, you may want to try this recipe and make a batch just for yourself. Baking your own biscuits is a great way to control which ingredients enter your system and also ensure you use them in the right quantity.
Healthy Biscuit Recipe for Pregnant Women
Ingredients:
5 cups of muesli (untoasted)
1/2 cup of whole wheat flour
1/3rdcup of honey
1 tsp cinnamon powder
1 tsp vanilla essence/ extract
1 egg
5 to 7 tbsp melted unsalted butter
A pinch of salt
Method:
Whisk the melted butter and honey together.
Add the whole wheat flour, muesli, spices and vanilla essence. Mix well.
Add the egg and mix well.
Make round balls of the biscuit mixture and flatten them before placing them on a baking tray lined with butter paper.
Bake the biscuits in a pre-heated oven at 180 degrees Celcius for 15 minutes.
Remember that pregnancy is a delicate phase and choosing your food wisely is the key to safe and healthy pregnancy. Biscuits can satisfy your hunger pangs if consumed sensibly and also help meet your dietary needs in certain cases.
Also Read: Is Cravings for Sweet Good during Pregnancy?