Andhra Egg Pulusu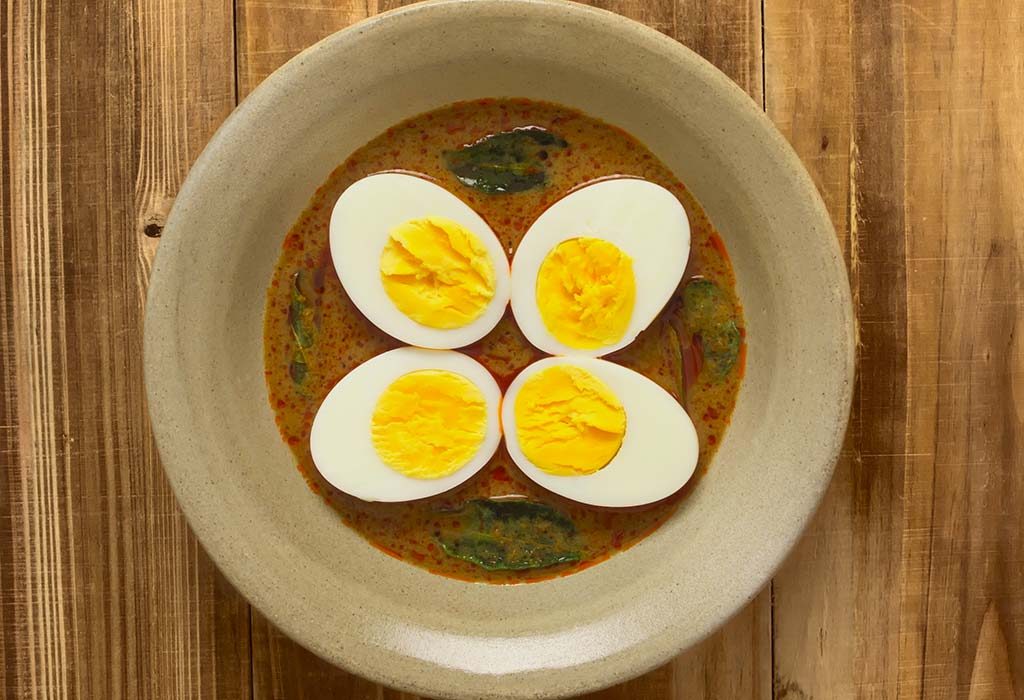 In this Article
This traditional Andhra recipe is nothing but an egg stew made without the use of tomatoes. Many might not have even heard about this easy awesome dish. Egg pulusu comes to a mom's rescue when she doesn't have either the time or the patience to cook an elaborate meal. It has a typical hot and tangy taste that goes well with steamed white rice. Drumsticks or potatoes can also be added to make the pulusu more interesting.
| | | |
| --- | --- | --- |
| Serves | Preparation Time | Cooking Time |
| 2 People | 40-45 Minutes | 25-30 Minutes |
Ingredients
For Seasoning
1 tbsp oil
½ tsp chana dal
½ tsp urad dal
¼ tsp mustard seeds
¼ tsp cumin seeds
½ tsp turmeric powder
A pinch of hing
2 red chillies
A few curry leaves
For The Curry
2 eggs, hard boiled
3 onions, finely chopped
1 green chilli, slit into half vertically
Salt to taste
2 tamarind pieces, soaked in water for 10 mins and squeezed to get the pulp
½ tsp chilli powder
¼ tsp sugar
Method
Step 1
Take a saucepan and keep it on medium flame. After its hot, add oil and all the ingredients mentioned under 'for seasoning' one after the other in the given sequence.
Step 2
Next, add green chilli and onions and sauté it well for 2 – 3 mins. Cook till the onions become translucent and then add salt
Step 3
Once the onions are done, add tamarind juice and let it boil for 10 mins.
Step 4
Add chilli powder, sugar and check the taste.
Step 5
Adjust the seasonings according to your taste and add the hard boiled eggs. Let the whole thing cook for few more mins.
Step 6
Egg pulusu is ready to be served hot with steamed rice or roti.
Nutritional Information
| | |
| --- | --- |
| Calories | 263 K cal |
| Proteins | 11.8 g |
| Fats | 12.2 g |
| Carbohydrates | 27.6 g |
| Cholesterol | 164 mg |
| Sodium | 157 mg |
| Potassium | 343 mg |