Amazing Ideas for Winnie the Pooh Baby Shower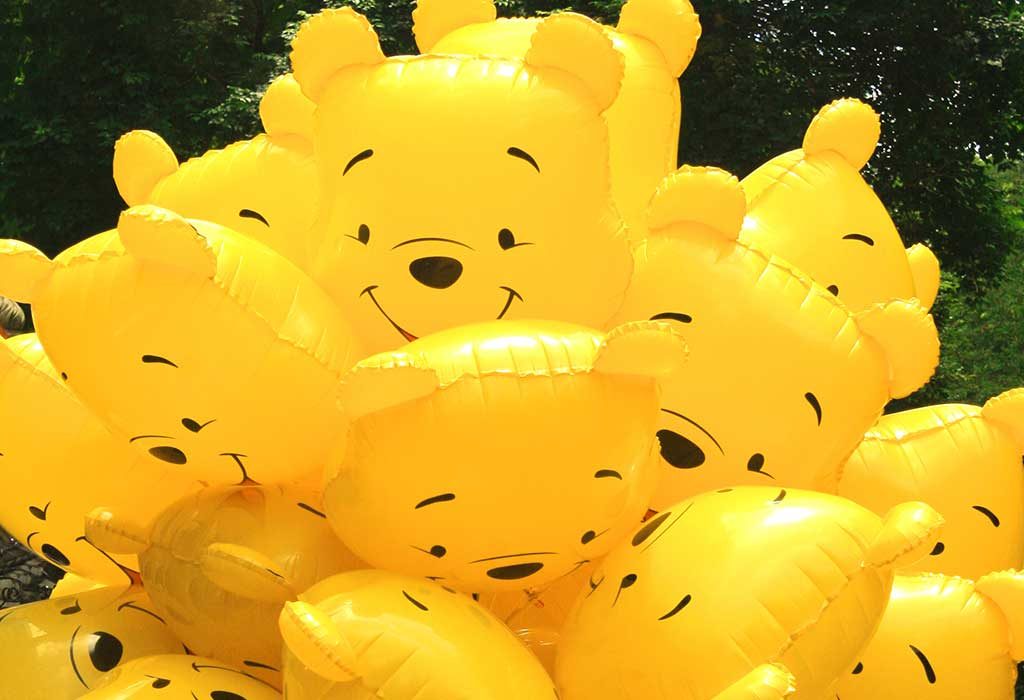 Throwing the perfect baby shower is what every mom-to-be wants, but it can be a lot of work! Half of that pressure is simply from trying to come up with the best ways to execute a theme. If you have chosen a Winnie the Pooh theme for your baby shower, you are lucky, since there are so many ways by which you can throw a fun party with this classic theme! From invitations and cakes to party favours, here are a number of wonderful ideas to host the perfect Winnie the Pooh party.
Winnie the Pooh Baby Shower Invitation Ideas
Winnie the Pooh invitations are simply adorable. The invitation card can contain Pooh and the gang saying dialogues such as:
"Hurray, we are inviting you for the celebration of welcoming something small and new! Join us for a fun and awesome baby shower!"
"You are invited to celebrate before the big day… Because a brand new baby is on its way! Pooh and friends are welcoming you to a Tiggerific time!"
"It is a Rumblee in (the name of the mother)'s Tumblee! We welcome you to our Hundred Acre Woods for the POOHest Baby Shower!"
"My pot is filled with honey, but can you guess what it in (the name of the mother)'s tummy? Come find out and have fun in the Poohest Baby Shower!"
"A little hum and a pot of honey can definitely put a smile on the round little tummy! Piglet and Pooh extremely agree that this baby shower is the place to be!"
Winnie the Pooh Baby Shower Decoration Ideas
A few popular Winnie the Pooh decoration ideas are:
1. Winnie the Pooh and Friends
For a Pooh-themed baby shower, this is a must. You can get stuffed animals of the entire Pooh gang, and place them around the house.
2. Honey Pots
Paint terracotta pots to have them look like Pooh's honey pot, and you can even plant flowers in them! These make beautiful Winnie the Pooh centrepiece ideas for the shower as well.
3. Hundred Acre Wood
Transform your main table into the home of Winnie the Pooh. Use fake grass, branches, tree stumps, and characters to bring the table to life.
4. Balloon Arch
If you want the baby shower to be gender-neutral, a balloon arch made from light yellow and light blue balloons would be perfect.
5. Lantern Hives
Decorate your venue with beautiful lantern hives. On yellow lanterns, drip gold paint from the top to make it look like honey.
6. Yellow and Blue Décor
Have a gender-neutral and honey-based baby shower with yellow and blue décor! You can also have a Winnie the Pooh banner to welcome your guests.
Winnie the Pooh Baby Shower Food/Drink Ideas
A fun theme requires an equally fun menu, full of delicious treats and healthy snacks. Here are a few amazing Winnie the Pooh-themed food and drink ideas:
1. Honeysuckle Fruit Tea
A themed drink is something all baby showers should have, and honeysuckle fruit tea is perfect for your Winnie the Pooh baby shower! You could either purchase the drink from a market or restaurant, or make your own honeysuckle fruit tea through recipes.
2. Honey Lemonade
Another drink option for your Pooh-themed baby shower is simple honey lemonade, an Eeyore-inspired punch. Paste a label on the lemonade's container with the words "Eeyore's gloomy day punch"!
3. Hunny Cupcakes
Make honey-flavoured muffins, and serve them in adorable terracotta pots! On the muffin, you could place a small cutout of a black and yellow honeybee. The pot could resemble Pooh's honey pot: use yellow paint and draw on some honey flowing from the pot, and write "HUNNY" with black paint.
4. Tigger Cupcakes
Tigger cupcakes served on Winnie the Pooh plates make for an adorable and delicious Pooh-themed dessert option. All you have to do is decorate orange cupcakes with black stripes!
5. Rabbit's Vegetable Garden
Provide healthy snacks at your Pooh-themed party with a super cute and fresh vegetable dip tray! The tray can contain carrots, cauliflowers, and broccoli. In the centre of the veggies tray, place a yummy dip.
6. Tigger Tails
This is an extremely popular food idea for a Pooh-themed baby shower. You could either make marshmallow Tigger tails, or chocolate covered pretzel sticks.
Winnie the Pooh Baby Shower Cake Ideas
A Pooh-themed baby shower would not be complete without a Winnie the Pooh cake! These cakes make for gorgeous table displays. Here are a few Winnie the Pooh baby shower cake ideas:
1. Classic Pooh Cake
A classic Winnie the Pooh baby shower cake can be white, with yellow stripes at the bottom. Decorate the white cake with black bee designs. On the top, you can have a yellow Pooh bear enjoying a pot of honey. Place little pots of delicious honey along the side edges of the cake, and a little Piglet waving his hands!
2. 'Welcome, Baby' Cake
A beautiful "Welcome, Baby" cake is perfect for your baby shower. On the top, have cute chocolate decorations of Pooh and the gang sitting on green grass. Along the sides, place a few yellow and black honey bees!
Winnie the Pooh Baby Shower Games Ideas
Try these great Pooh-themed baby shower activities and games:
Tigger's Bouncy Race: This fun game only requires a few medium-sized yoga balls and some willing participants. In the game, the participants will have to compete in a bouncy race using the yoga balls, and bounce across the room.
Find and Pin the Tail on Eeyore: For this game, hide a few Eeyore tails all over the party area, and let each guest find one. After that, blindfold them, and let them try to pin the tail on Eeyore (you can stick a picture of him on the wall).
Christopher Robin's Scavenger Hunt: Place clues in various parts of the baby shower area, with each clue leading to the next, and whoever finishes first will be the winner!
Diaper the Pooh: The game requires a few diapers and a stuffed Pooh bear. Blindfold the contestants and have them put a diaper on the stuffed bears. Time each guest, and the one who does it the fastest is the winner!
Winnie the Pooh Baby Shower Favours
Make your party a memorable one with these amazing Winnie the Pooh baby shower favours:
Honey Bears: Send your guests off with a sweet goodbye and thank them with a bear-shaped bottle of honey, wooden honey dippers, or little jars of honey. Honey is the perfect party favour for this theme!
Honey Candies: Another sweet option is to give your guests this delicious treat. You can quickly make these party favours by putting a few candies in a glass jar with a string.
Bouquets of Flowers: Flowers are a great option, since bees love flowers and they make honey. You could present the flowers in an adorable vase!
Bees Anything: You could give your guests something useful that is honey or bee related. You could give them honey beeswax lip balms, or gift sets of honey related items.
Honey Scented Candles: Your guests will surely remember your fun baby shower every time they smell the sweet scent from the honey-scented candles!
With this complete guide of Winnie the Pooh baby shower ideas, you can plan and have an adorable and creative party to welcome your little one.
Also Read:
How You Can Host A Virtual Baby Shower
Harry Potter Themed Baby Shower Ideas
Nautical Themed Baby Shower Ideas