Aishwarya Rai Reveals The Secret Of Her Relationship With Abhishek and Aaradhya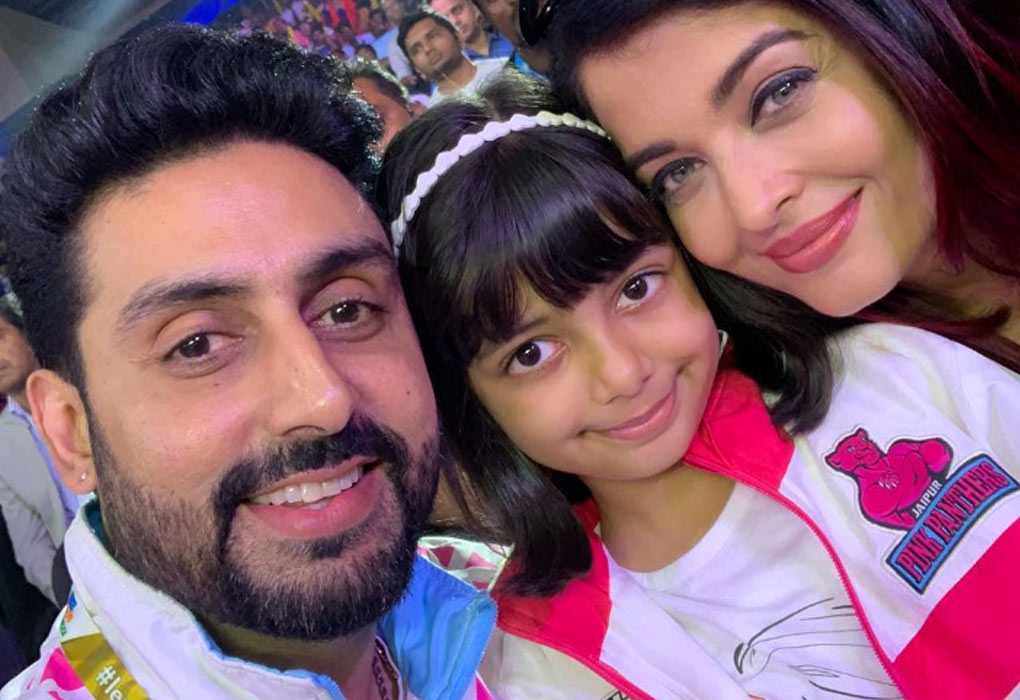 Life is that intangible thing that changes in a matter of moments. Today, we are in our childhood home, relishing moments with Mom and Dad, and tomorrow, we have a little person to call us Mamma! We battle with problems, people, situations…but it is our loved ones who keep us going. Bollywood Mom Aishwarya Rai has also had her fair share of problems in life – media interference, career ups and downs, relationship issues. But there is something that has kept her bond with her husband and her daughter untouched and strong. As she opens up about her approach toward the important people in her life, we cannot help but feel all fuzzy and warm inside…
It was the year 2007 when Aishwarya got married to Abhishek Bachchan – a good nine years ago! And then in 2011, Aaradhya came along, with her tiny hands and feet and a smile more endearing than anything Aish had ever seen…Her little daughter is already five years old now. It has been a journey full of learnings and memories. It has been a journey that has taught Aishwarya a lot.
Can you guess what it is that has helped this Mom understand her daughter and help raise her into a strong, independent individual? Hint – It is something you strongly believe in as well!
Watch: Aishwarya Talks About Daughter Aaradhya
"I'm not here to dictate to her or choose a life for her. I'm here to be her mom in a way, which I'm discovering on a day to day basis. I just want to see her happy, healthy and grow to be a secure person. A person who is comfortable being herself. You see God through your child and that's what you want to experience for her, with her and through her."
There, Aish's secret is the freedom of choice. It's the gift of independence. Respecting your child as an individual, right from the time they are little, sets the right foundation for their future. Of course, all independence comes with responsibility, and as parents, we also need to be careful and strict at times. Aishwarya too, guides Aaradhya to the best of her ability. "If it involves, giving her a direction, I will most definitely give that. There's no rule book that you walk around with. Knowingly or unknowingly you give to your child what you've imbibed and what you've been inculcated with.
This is why Aish sometimes take her daughter along on shoots, when she is shooting in Mumbai. The mother and daughter spend fun moments on the set, doing homework and filling worksheets. Not only does Aaradhya get some early lessons in time management but she also becomes a deeper part of her mom's work and life. Similarly, her mom is always there at her annual functions, school events, and special occasions. If you only plan time well, everybody is happy!
"Why give up 'together time'? I take along all her activities and worksheets so she's engaged. We laugh when she calls the vanity van, 'the bus office'."
Needless to say, Aish has had a lot of support in her journey from her husband. Abhishek has always been there to support her, share her responsibilities, and love her. As a couple, they have been through a lot together, career struggles and media jibes notwithstanding. But Aish hasn't let anything take them apart. We wonder, what has kept them together? Aish also revealed their relationship secret.The secret is exchange. Communication. Friendship.
"You need to have that 'exchange' in all your relationships, be it with your parents, with your friends, your professionals and most importantly marriage. There's a lot of adjustment, a lot of give and take. There will be agreements and disagreements. But it's important to keep the communication going. After all, doesn't it all start with friendship? Abhishek is a guy you can have fun with, you can have an intense conversation with. And he's my man, the father of my child."

You stole our heart with that one, Aish! Friendship is indeed the foundation for so much in life – whether it's your bond with your husband, your children, or even your parents. Put together with communication, respect and the willingness to take out time, we would say Aish has hit upon a magic mantra for being happy in her own, private world. And at the end of the day, disappearing into the calming embrace of our loved ones is all we could ask for, right?