Advantages of Cashless Transactions – Why is Choosing Digital Payment Method a Good Idea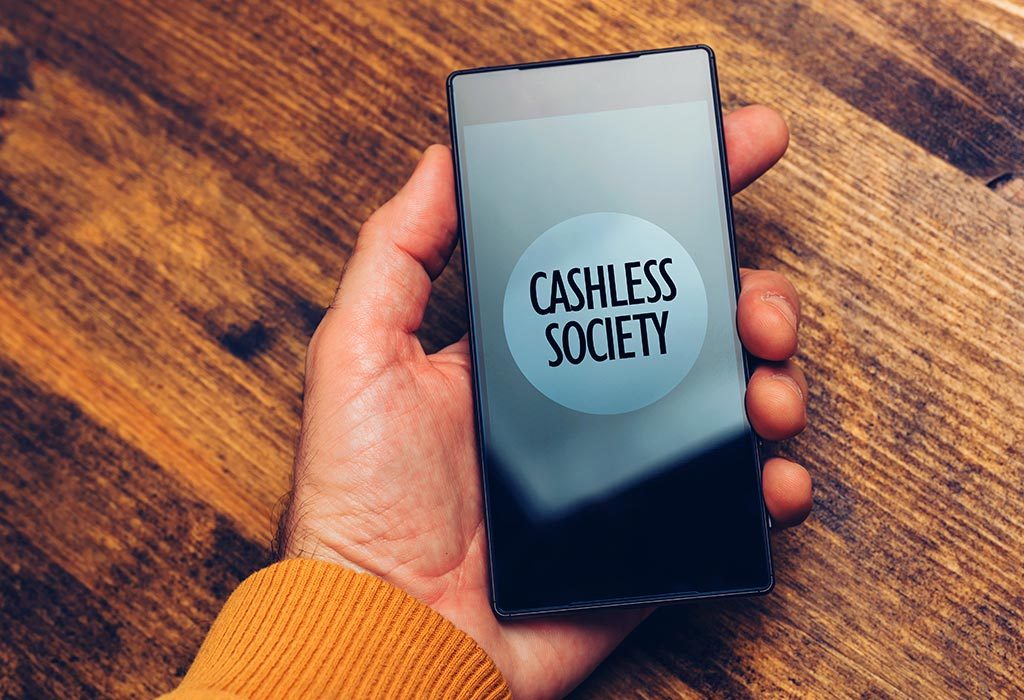 While the world moved to cashless payments nearly a decade ago, Indians have been held back from going cashless even though we have the technology to make it happen. This can primarily be attributed to the fear of losing money through an incorrect transition. Another fear that plagues most Indians is that it is very easy for someone to hack into their device and pillage all their money. Fret not, for it is a good time to go cashless, and we'll tell you why!
What is a Cashless Transaction?
A cashless transaction is an automated or online operation that may take place between two people, business, or organisations. A digital transaction is a cashless transaction which specifically involves no paper for completion of the transaction. Purchasing goods from e-commerce websites, signing of business contracts online, or even buying movie tickets through your smartphone app fall under the umbrella of digital transactions. Such operations are accurate, quicker, convenient, and certainly easier. Many are unwilling to accept that there are benefits to a cashless transaction simply because they cannot navigate their way around digital devices, or are just happier to transact using cash. Read on about an array of cashless transactions that simplify day-to-day trading.
Types of Cashless Payment Methods
There are numerous ways to go cashless. Here are some of the best methods to help you pilot your way into a cash-free world:
1. Cheques and Demand Drafts
A cheque is one of the safest and oldest methods of cashless payment. A cheque is issued to a person or business for a specific amount. This cheque is deposited in the receiver's bank, and the money is received through a payment processed by a clearinghouse. A demand draft is safer than a cheque because it cannot be defaulted or dishonoured, unlike a cheque. The DD is signed by a banker to ensure that sufficient funds are available for a successful transaction. The disadvantage of cheques and DDs are that they are time-consuming because a person has to visit the bank and then wait for the cheque or DD to clear.
2. Debit and Credit Cards
Debit and credit cards have caught on as a method of cashless trading. A debit card is considered by many to be safer because you are transacting with money in your account. The risk with a credit card is overspending. Debit and credit cards can be used to make purchases online as well as over-the-counter at a store.
3. UPI Applications
UPI stands for Unified Payment Interface. UPI has changed the way we transact. At the core of a UPIs functionality is the fact that our mobile numbers are registered with our respective banks and linked to our accounts. A virtual payment address helps to send or receive money without entering any bank related information. Merchants would need to have a current account to receive UPI payments. UPI applications that are currently popular are BHIM, PhonePe, Google Pay/ Tez, ICICI Pocket, and SBI Pay.
4. Mobile Wallets
Mobile wallets have become a convenient way of making payments without cash. Once you load money into your mobile wallet, you can use it wherever it is accepted. The most popular mobile wallet that is trending is Paytm. The disadvantage with mobile wallets is that it isn't linked to your account. Once you load the money into your mobile wallet, you can only spend it with a merchant who accepts payment through the said app.
5. NEFT & RTGS
National Electronic Fund Transfer and Real Time Gross Settlement are electronic payment systems that allow convenient fund transfer between bank accounts. Both facilities are maintained by the RBI (Reserve Bank of India). The facilities can be used to transfer money only within India. The RTGS transfer window is from 8 am to 4.30pm on weekdays and bank working days. NEFT settlements happen in deferred batches between 8 am to 7 pm on bank working days. There is no facility for 'stop payment' instructions in case of either systems and the payments made are irrevocable.
6. IMPS
IMPS, which stands for Immediate Payment Service, is a service that was initiated by the National Payment Corporation of India. The pre-condition to avail IMPS services is that a user needs to also register for mobile banking. Once registered, the user may avail of the IMPS service even through internet banking. Money can be sent or received 27*7, and there is no cut-off time for transactions. IMPS can be done using the receivers MMID (Mobile Money Identifier) or IFSC code and bank account number. The advantage of IMPS over NEFT and RTGS is that it is received instantly.
7. USSD
Unstructured Supplementary Service Data is a cashless option for those who do not carry a smartphone or tablet. It works without an internet connection as opposed to most of the other digital payment services. It is a form of mobile banking where you must dial *99# to use the service. The service mirrors the IMPS service and uses MMID with a mobile number or IFSC code with the account number for the transaction to be successful.
8. ECS
ECS stands for Electronic Clearance Service. It is a convenient method to make bulk payments, especially to pay off your utility services, equated monthly installments, and for financial institutions to disburse payments like pensions, salaries, or dividend interest. ECS can be used for both debit as well as credit services. Authorisation has to be provided to your bank for periodic debits or credits to be made. It is a safe method because instructions can be given regarding maximum sum to debit, validity period for the said mandate, or purpose of the transaction.
9. QR Codes
QR codes are an extension of the mobile wallet payment services. You simply scan the code of the merchant service to complete your transaction. This would require a smart device with a camera and a scanning facility. It is a quick and hassle-free method of transacting digitally.
10. Net Banking
Net banking is an alternative to using your debit or credit card. The user needs to login to their net banking account to approve a payment. Net banking gives you the flexibility of transacting even if you have misplaced your debit card or lost it. You can use internet banking to make utility payments, purchase goods and services online, or send and receive money.
11. Gift Cards or Vouchers
Gift vouchers are a handy way of going cashless and are a great gift idea because the receiver can decide what they would like to purchase with the voucher. Stores also give out discounts on gift vouchers which work well for the purchaser as well.
What are the Benefits of Cashless Transactions?
There are numerous benefits to having a cashless economy. Although it will take India a few more years to be a completely cashless economy, cashless transactions in India have seen a steep upsurge since the first quarter of 2017.
Being a cashless economy furthers the cause of digitisation and takes us one step closer to utilising technology at its finest.
Physical thefts and robberies will reduce with a reduction in cash circulation.
The printing cost for currency will come down by and large. Fake currency issues will also reduce.
Cards and Mobile Wallets are handier to carry around and take up less space than cash.
It becomes easier to follow your expenditure because everything is tracked online.
Discounts and cashbacks are being offered for making online payments. Reward points are also being offered by mobile wallets and UPI applications to entice more users.
Service tax has been waived on card transactions up to ₨ 2000.
Transacting online improves your budgetary discipline. Having less cash in your wallet forces you to cut down on the smaller yet regular expenses that sneak up into your expenditure list.
Transacting online can help you with exact amounts. This means that there is no fighting for small change or paying an extra rupee because you are short of coins.
In case of loss or theft of cards, it can be blocked within minutes to prevent misuse.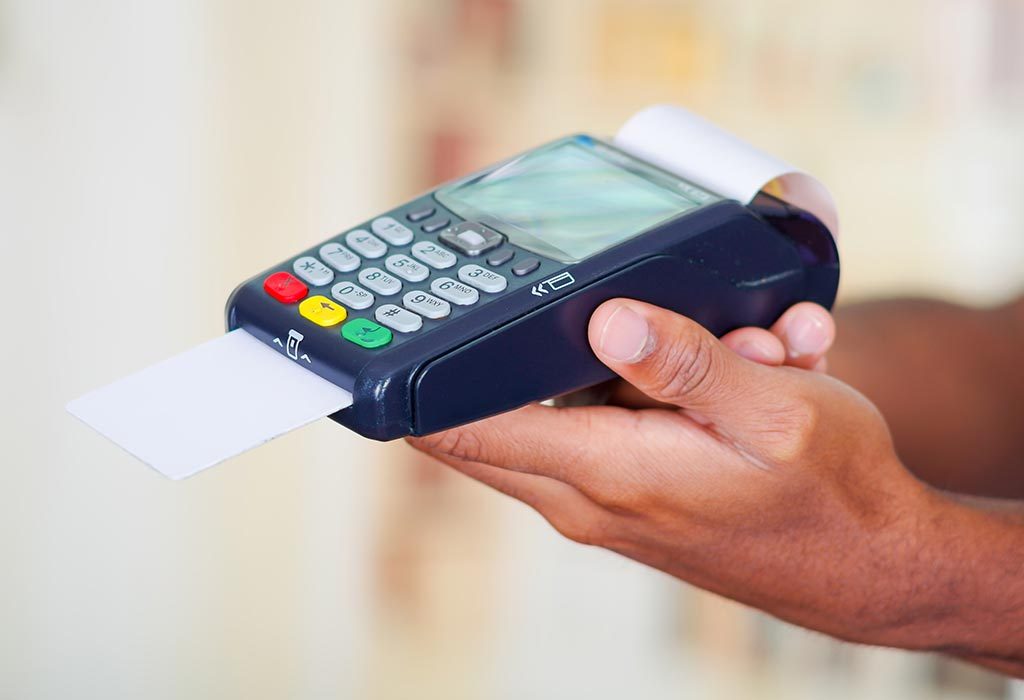 FAQs
Certain frequently asked questions have been listed below for reference:
1. How Can I Transfer Money to Another Bank Account Online?
You can use NEFT, RTGS, or IMPS to transfer money to another bank account. NEFT and RTGS are services provided by the Reserve Bank of India. UPI applications have also made account to account transfer very easy.
2. Is There Any Charge for Net Banking?
Different banks have different slabs that they charge for NEFT and RTGS transactions. For example, State Bank charges ₨.1+GST at 18% on transactions up to ₨. 10,000/- while multinational banks charge ₨.2.50+GST for the same slab. RTGS charges start at ₨. 5 and increase depending on the amount being transferred.
3. How Do Mobile Wallets Work?
Mobile wallets hold digital information about your credit or debit cards, or they hold virtual money transferred from your bank account via IMPS or internet banking. The application uses information transfer technology such as Near Field Communication or QR codes to interact with the merchant payment terminal.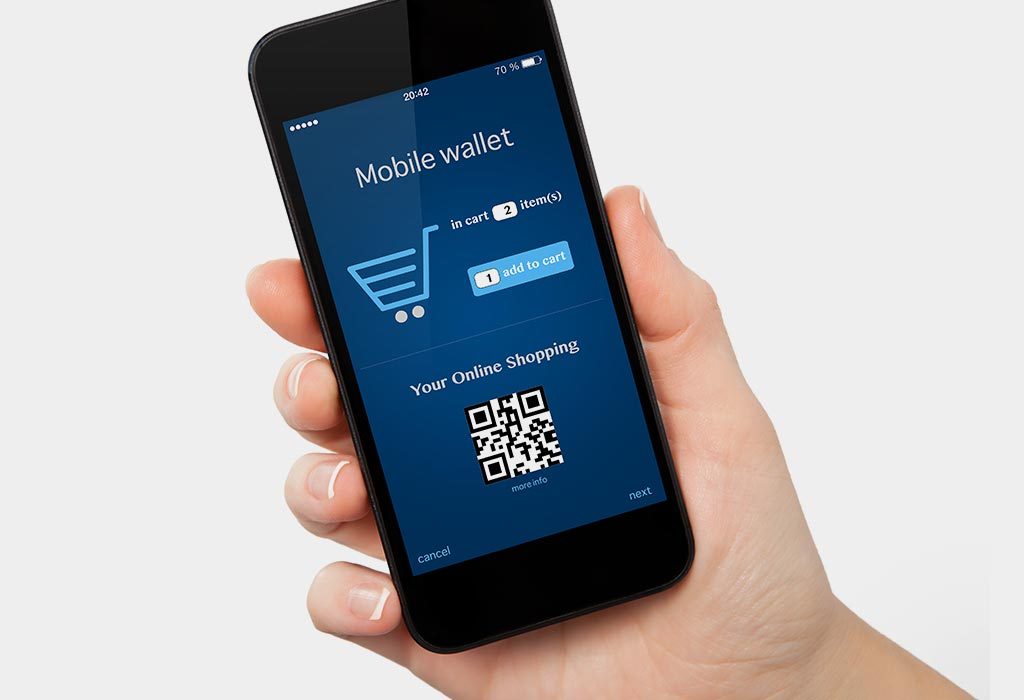 4. Do E-wallets Charge Any Transaction Fee?
E-wallets do not have transaction fees. Some e-wallets may have a nominal fee to transfer money back to your bank.
5. How to Withdraw Unused Money From E-Wallets?
You can now withdraw unused money from e-wallets at ATMs and retailers. You need to tap on your balance and then click on withdraw. This will allow you to select the place for withdrawal. Select and specify the amount you wish to withdraw. You will be given a PIN to use for the withdrawal.
6. Can I Earn Cashbacks and Promo Codes on Mobile Wallets?
Many mobile wallets are enticing customers by providing rewards and cashbacks on transactions made through their applications. Some of the popular wallets that provide promo codes, discounts and cashbacks are Phonepe, Paytm, Tez, Freecharge, and MobiKwik.
7. What is the Difference between NEFT, RTGS and IMPS?
While RTGS is a real-time transfer and is used for larger amounts of money, NEFT is a deferred transfer and is used for smaller sums of money. The minimum amount required for RTGS is 2 lakhs while it has no upper limit. RTGS and NEFT have cut-off timing that is determined by the RBI. IMPS is an instant service which has no cut-off time and can be used for small and large sums of money up to 2 lakhs.
8. How Many UPI Transactions Can Be Done in A Day?
A maximum of 10 transactions can be made per account in 24 hours using UPI. It doesn't matter which UPI you use as long as the bank account is the same.
Digital transactions give individuals and businesses freedom from lugging large amounts of cash around. The economy benefits from online dealings because there is more transparency. It brings convenience into the lives of individuals while also providing economic benefits to businesses and to the government itself.
Also Read: Tips to Save Money Without Living Miserable Life
Saving Strategies You Should Never Follow
Effective Tips on Making More Money
?>