A Babylights Hair Guide to Style Your Hair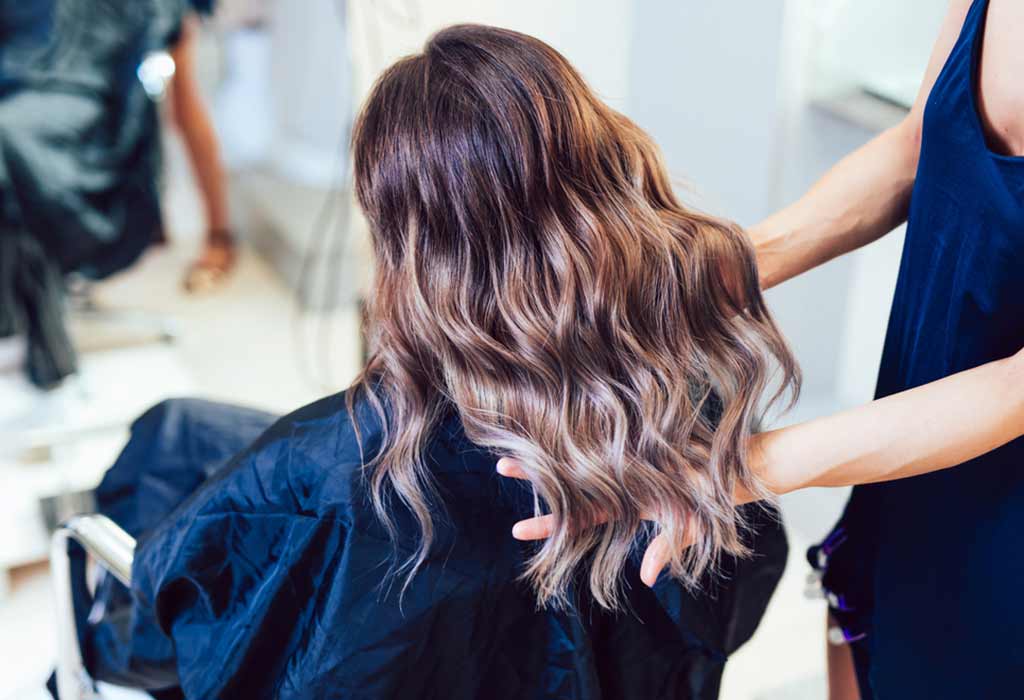 Haircuts are not the only way to bring about a fresh new look to your appearance. Coloring your hair is an excellent option if you want to go for a slightly different look. However, many different hair coloring techniques are out there, making it difficult to choose one. After all, your hair plays a huge role in your overall appearance, which is why it is so important to think well before getting a new hairstyle.
When it comes to hair colors, there are different techniques, like Highlights, Ombré and Balayage, which are more commonly known, but they do not always offer the result that everyone wants. If you are more into a subtle yet youthful change, you ought to think more about getting babylights.
What Are Babylights?
Babylights are a hair coloring technique that is similar to highlights, only a lot more subtle. The main aim of babylights look is to imitate the naturally bleached look hair gets during summertime. Babylights are strategically placed on the areas that will enable them to blend in with your natural hair color. This gives you a more subtle, sun-kissed look that makes it look like you took a trip to the beach rather than the salon. The name babylights hair is meant to resemble the beautiful and naturally bleached look on little children when they have spent a lot of time in the summer sun.
Why You Should Give Babylights a Try
If you are hesitant about trying out this favored hair coloring technique, here are some reasons why you should give babylights a try:
1. They Are Low-Maintenance
Hair maintenance is relatively low when it comes to babylights. You will be able to get away with visiting the salon for a touch-up around thrice or even twice a year! Just ask your colorist to tone your roots in a slightly darker shade than the rest of the babylights. This way, your babylights will look much softer, even as they grow out, and won't leave noticeable demarcation lines.
2. Look Great on Short Hair
Many hair coloring techniques work well on long hair, but most short hairstyles can't pull them off that well unless done by an expert. The colorist places the foil around the center parting and the hair framing the face strategically, wherein only a few hair strands are placed, making this coloring technique look so good, even on short hair.
3. Brighten the Face
When our hair is one toned, it tends to look one-dimensional, which does nothing to flatter the features of the face. Babylights will add that necessary depth to your hair, giving your face a brighter and more youthful appearance. With the perfect haircut, it will enhance your natural charm immensely.
4. Flatter All Hair Types
Babylights straight hair and curly hairstyles both look good. They will each benefit from the definition that babylights will bring to the table. Curly locks will become even more defined, and straight hair will look a lot more voluminous.
5. All Hair Colours Will Look Great
Some women with dark hair are hesitant to have such light highlights in their hair. However, the strategically placed color will look more natural and sun-bleached, making babylights on dark hair look just as stunning as it does on lighter hair.
Is It Safe for Your Hair?
No hair coloring is entirely safe for your hair as bleach, and chemical hair dyes are involved. Bleaching works by penetrating the hair cuticle with chemicals that remove the natural color pigment in your hair. Your hair structure is changed when you bleach your hair, making it more prone to damage.
Babylighting and highlighting are less damaging to the hair than bleach, but they do cause their fair share of damage to the hair. Dryness and a loss of natural shine are results that many people experience.
With babylights, the sections that are colored are so delicate that it is the least damaging hair coloring technique out there. But don't worry! Any damage caused by the color can be minimized if your hair is treated with the right products made specially for colored hair.
How to Do Babylights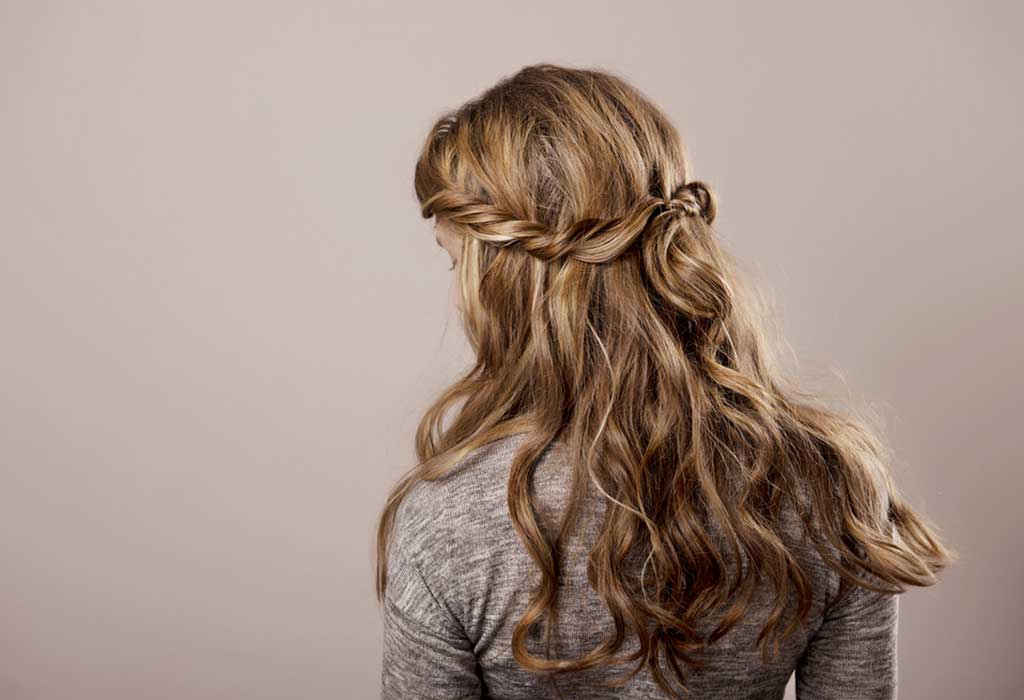 The technique used for babylights is not a complicated one, though it is pretty time-consuming. Once done, there are many babylights styling ideas that you can take full advantage of. You can wear them straight, curly, or the ever so popular beach waves. Even updos and fishtails look stunning with this fresh and youthful look. If you are pumped enough and want to know how they are done, these are the simple steps followed to get the perfect babylights:
Place the comb at the parting and then use it to gather a small section of hair. Weave through this small section, keeping only a few strands of hair to be colored.
Place aluminium foil under the section to be colored, and then paint the formula onto it.
Once you have coated the hair in color, wrap it in the foil, and continue with the same process for the rest of the hair.
If you want the sun-kissed look, you will need to focus on the hairline. This will give you the naturally bleached look prevalent in children.
If you want to add more color, you can use the balayage technique for hair not yet lightened.
Leave the hair in the foil until it has turned as light as desired.
Remove all the foil and wash the hair, as usual, using shampoo and conditioner. Finish by drying and styling the hair as needed.
How Are Babylights Different From Highlights?
Babylights and highlights are very similar, even in technique. However, one significant difference between the two techniques is the quantity of hair that is colored in each technique.
Highlighting requires a larger chunk of hair to be colored than babylights do. For babylights, only a few strands from the sectioned hair are colored.
Another difference is the demarcation line. For highlights, the demarcation line is far more noticeable than for babylights. The reason is the technique where only fine sections of hair are colored. When babylights grow out, they tend to give a more natural appearance than highlights.
Caring Tips for Babylights
Once you have colored your hair, you will need to take care of it a little differently than before. It is imperative to develop a good hair care routine that is made especially for dyed hair. Here are some tips for you to consider:
1. Use Cool or Warm Water
When it comes to washing your color-treated hair, it is best to stop using hot water. Hot water strips your hair of essential natural oils, and color-treated hair is already a little damaged from the use of chemicals. Make sure that you always use lukewarm or cool water to wash your hair.
2. Color-safe Hair Products
Colour-treated hair is more delicate than regular hair, so it is vital to use the right products in your hair to help rejuvenate it. Color-safe products have everything your hair needs to repair itself and keeps your hair looking lush and healthy for longer.
3. Prevent the Brass
Anyone who has colored their hair knows that it develops a slight hint of orange or yellow brassy tones after a little while. If you want to avoid having your hair turn brassy, invest in a purple shampoo that combats the brass.
Who All Can Try Babylights
Anyone can try babylights as long as they are looking for a change without being too drastic. The colored sections are so thin that they give off a very natural look, which tends to look good on anyone. It does not matter what type of hair you have, what color hair you have, your skin tone, your face shape, or whether you are young or old. Babylights are a coloring technique that will suit everyone.
This look aims to mimic the fresh and vibrant streaked of sun-bleached hair we had as children, which gives the hair a lift and makes it look lusher and more youthful.
If you have been hesitant about getting babylights because you thought it was all about going blonde, think again. People may get the wrong idea when the word "bleached" is used, but the sun gives a softer bleached appearance to the hair than a chemical bleach would.
It is more about going a few shades lighter than your natural hair color, so if you have dark brown hair, your colorist will give you light brown babylights. Someone with vibrant red hair would also have another range of shades in which their babylights would be.
Those who are new to hair color and are not keen on bolder highlights should opt for babylights as it will give your hair a lift and offer you a rewarding first step into the world of hair coloring.
People with fine and thin-looking hair should look into babylights as they give the illusion of more volume and depth to the hair.
Babylights are the perfect hair coloring technique for everybody, so if you want to give hair coloring a go, babylights are the ideal entry point. It is the least damaging to your hair and easiest to maintain since you won't have to deal with any harsh demarcation lines. Just remember to talk to your colorist at the salon about what you want. Showing a picture is a great way to give them a more idea of the image you are going for. Also, try to explain the vibe or effect that you want your babylights to have. If you want more natural babylights, or you want something more intense. This will help ensure that the outcome is what you desire.
Also Read:
Strawberry Blonde Hair Color Ideas
Incredible Benefits of Coffee for Hair
Homemade Hair Masks for Gorgeous Hair