98-year Old Mom Still Looks After Her 80-year Old Son!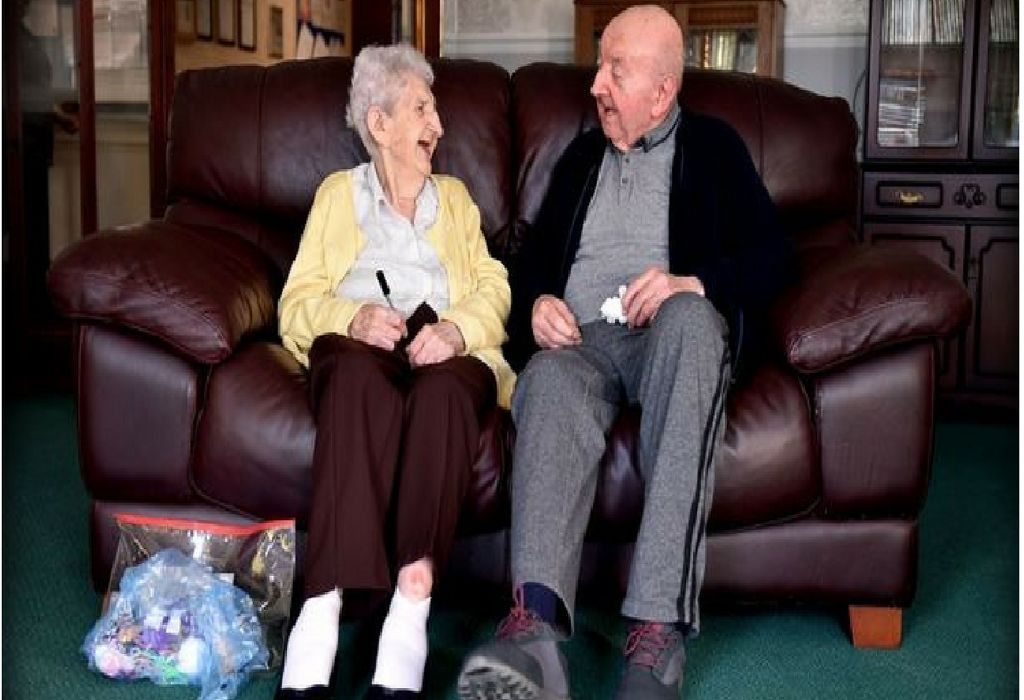 One of the saddest and hardest realities of life is coming to terms with losing a parent – either physically, or metaphorically.However, there are some amongst us who are blessed with the long and consistent presence of their parents – from their birth to their youth, to their adult life, and even to their old-age!One such mother-son duo is Ada and Tom Keating from England.
Tom is 80 years old. After retiring as a painter and decorator with HE Simm Building Services, Tom moved into an old-age home. And believe it or not, mommy Ada moved in with Tom at the ripe age of 98!

"You never stop being a mum!" Ada said, talking about the move. At the time Ada was working as an auxiliary nurse at Mill Road Hospital.
However, since Tom has been a bachelor all his life, Ada knew he needed her when he moved into the home, and so she moved right in with him.
Talking about the bond they share at the old-age home, Ada said: "I say goodnight to Tom in his room every night and I'll go and say good morning to him.
I'll tell him I'm coming down for breakfast. I even like him to have an hour's sleep in my room after his food." Tom even waits for his mother to return from her errands, and is always there to welcome Ada back with a big, warm, bear hug!
As for Tom, he is more than happy to see more of his mom! "She's very good at looking after me. Sometimes she'll say 'Behave yourself'."
Indeed, love and care reflect in all such little things… don't they?
Everybody – from the extended Keating family to the caretakers and managers at the old-age home – are delighted to see mother and son taking such good care of each other.Speaking about the unique and special bond Ada and Tom share, grand-daughter Debi Higham said, "There's no parting them.It's reassuring for us that they're both getting looked after 24/7." The care-home manager Philip Daniels concurred the sentiment.
It is an extremely rare thing for both mother and child to end up together in an old-age home in today's day and age… but when it does happen, it turns out to be something very beautiful!
Guess we can safely say – "Once a mother, always a mother!"