9 Shocking Ways Bollywood is Ruining Your Relationships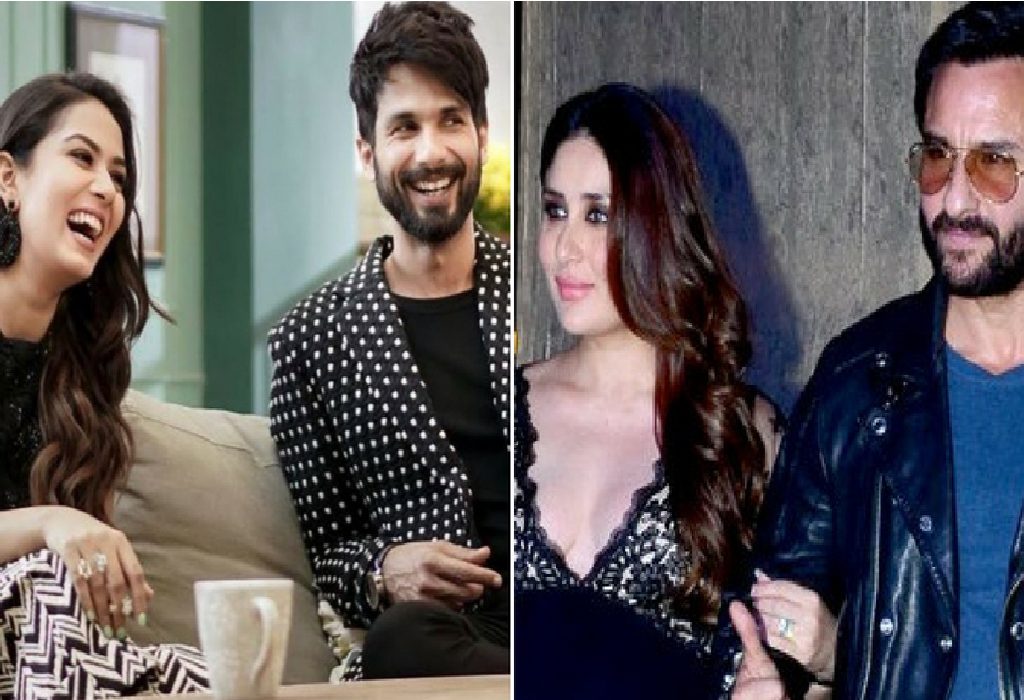 Do you enjoy Bollywood movie nights with your family? Most of us watch movies to escape the routine of our daily lives, and the more far-fetched the plot, the better! Unfortunately, in the name of entertainment, Bollywood often fills our minds with negative ideologies that harm our relationships – with our spouse as well as our kids. After all, life does imitate art.
Before settling down with your husband and children to watch a Bollywood movie the next time, read and imbibe these 9 lessons. Not demarcating real and reel life can affect your ties with your family without warning!
1. Relationships Are Not All About Grand Gestures
In real life, we express our love for our spouse by going out for candelight dinners, romantic outings, long drives, etc. Owing to limited time and money, these are fine once in a while. However, thanks to movies like Rab Ne Bana Di Jodi, we want these grand gestures way more often– and on as large a scale as possible! Remember the proposal scene where Shah Rukh manipulates the city's power supply just so he can spell out 'I love you' for Anushka?
In this overpowering desire for grand gestures, it is easy to overlook the little things that he does– until he stops doing them altogether.

Source: http://www.rediff.com/movies/report/lessons-from-bollywood-how-to-woo-your-love/20160203.htm
2. You Don't Need to Get A Makeover to Be Loved
While appearances are important, they are not all that matter– especially in a loving relationship. So if your husband is not as attentive as he used to be, try asking him why instead of drastically changing your look. No need to start wearing flashy clothes if you like to dress simply. Similarly, if you prefer to wear glasses, do not start wearing contact lenses. You don't need to get a makeover like Naina from Yeh Jawaani Hai Deewani to find true love. Being yourself will always bring out the best in you – both mentally and physically.

Source: http://www.newlove-makeup.com/2013/07/jabongcom-ye-jawani-hai-deewani-contest.html
3. He Still Loves You when He Checks Out Other Women
Watch a couple of romantic movies and you will notice a common theme: the male lead will have eyes only for his lady love. A sweet thing no doubt, but how true is it? Most men cannot stop themselves from checking out other women, regardless of whether they are single or committed. Although it is easy to get insecure and irritated, don't, because it has nothing to do with you or your relationship.
Of course, there is a huge difference between looking and staring. If you catch your partner leching at another woman, let him know that you won't tolerate such behaviour.

Source: https://in.pinterest.com/pin/238620480226198298/
4. No, Everything Is Not Fair in Love
Granted, love is a tricky thing. It can make us behave and speak in ways that take us by surprise. However, there are certain lines you cannot cross, not even in the name of love. If you are facing physical and verbal abuse, unnecessary suspicion or spying in your relationship, it may be time to call it quits. Staying in a marriage only to honour societal traditions is harmful for both parties – something aptly showcased in Dil Dhadakne Do.

Source: http://bollywood99.com/upload/media/entries/2016-02/10/26-4-c7ee768444f916f54d4a791b89344020.jpg
5. He Isn't A Poet
Bollywood movies are incomplete without their trademark over the top dialogues and filmi declarations of undying love. Cheesy as they sound, who doesn't want to be wooed this way? After all, if even an intellectual like Aamir Khan can do it, why can't regular men?
Well, they can't because most men are not natural born poets. Forget about lovey-dovey poetry, many of us aren't even good at expressing simpler feelings properly. And of course, all actors have to do is read lines off of a script.

Source: https://www.indiatimes.com/entertainment/13-romantic-movie-quotes-that-teach-you-a-thing-or-two-about-love-243895.html
6. Homosexuality Is Not A Joke
For all the progressiveness that Bollywood claims to tout with its barely-there outfits, fast-paced relationships and graphic lovemaking scenes, it still remains largely homophobic. In major commercial movies like Kal Ho Naa Ho, Dostana and Bombay Talkies, gay characters are thrown in only to elicit cheap laughs and reinforce stereotypes.
Since most of these movies have a U/A certification, our kids watch them and think that ridiculing homosexuals is harmless fun. Even if you personally feel homosexuality is wrong, you must teach them to be respectful and tolerant.

Source: https://www.scoopwhoop.com/inothernews/lgbt-portrayed-in-bollywood/
7. A Girl and A Boy Can Be Just Friends
"Ek ladka aur ek ladki kabhi dost nahin ho sakte." Who can forget Monish Behl's dialogue in Maine Pyar Kiya? If you think that was way back in 1989, think again. This regressive mentality is reflected in even today's crop of movies. Can you imagine the negative impact this has on our kids? We know that a girl and a boy can certainly be the best of friends without love getting in the way, but who can blame them if they think otherwise?

Source: https://in.pinterest.com/pin/402016704209461013/
8. You Don't Need to Be The Party Type to Have Fun
Thanks to Honey Singh's music being increasingly used in mainstream Bollywood movies, a lot of young people feel that you are enjoying life only if you are partying as often as you can. And by partying, they mean drinking alcohol and behaving inappropriately with random strangers. This couldn't be further from the truth. Everybody has different likes and dislikes, so what interests one person could be extremely boring for another. It is important that your kids understand and respect the difference.

Source: http://songsonlyric.blogspot.in/2014/03/chaar-botal-vodka-lyrics-ragini-mms-2.html
9. Stalking Is Never Acceptable
This is probably the most timeless theme in a typical Bollywood film: boy likes/loves girl. Girl isn't interested. Boy harasses the girl by following her everywhere, serenades her with "romantic" songs, gets or tries to get physical with her. Over time, the girl falls for the boy and they get together.
Sample this: In Raanjhana, Dhanush stalks Sonam Kapoor for years, and what does she do? She takes it lightly and appreciates him for his "consistency". In real life, stalking is scary and often leads to molestation and rape. Men need to understand that when a woman says no, she actually means no. And Bollywood certainly isn't helping our children understand this.
Source: https://www.indiatimes.com/entertainment/bollywood/one-million-views-for-dhanush-and-sonams-raanjhanaa-74732.html