9 Common Kajal Mistakes That Can Damage Both Your Makeup and Your Eyes!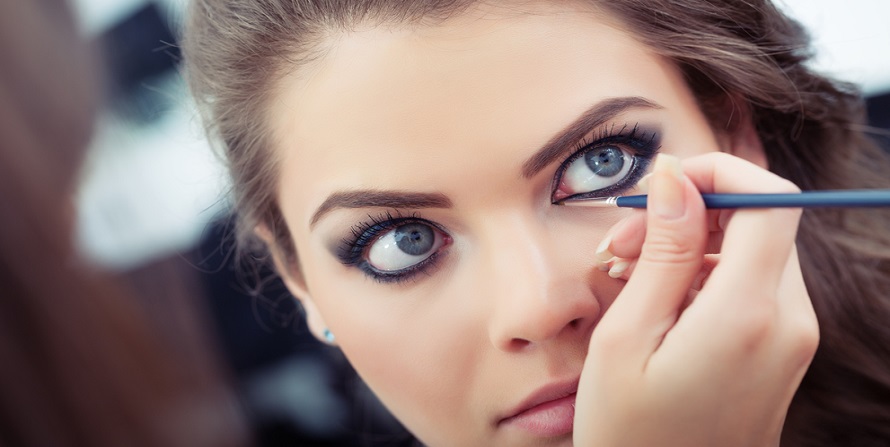 Such a simple make-up accessory – so much technique! Are you committing these mistakes while applying your everyday kajal?
Kajal – the single most basic eye make-up accessory that even a woman who is not make-up savvy must know of and has used at some point in life. Kajal is a very versatile make-up accessory that can instantly make your eyes look more beautiful. There are women who swear by kajal to be their only party make-up, and then there are women who are so used to wearing kajal every day that they don't count it as make-up at all!
Mistakes to Avoid While Applying Kajal
Whichever of the above two categories of women you belong to, it is important you use the stick properly to get the perfect look. Here are 9 common mistakes that many women commit, and how to avoid them by following the right kajal makeup tips.
1. Applying Kajal Incorrectly
The right way to apply kajal is: rest your elbows on a flat surface, hold the pencil in your working hand. With your middle or ring finger, very gently pull the waterline down. Apply kajal in short strokes instead of one long stroke. Start near the inner corner of the eye, and move outward. Applying kajal any other way may compromise your look!
2. Applying Kajal Only on The Lower Waterline
Kajal can – or rather should – be applied on both your lower and upper waterline. This helps define the eyes better, especially if you have thin or sparse eyelashes.
3. Applying Too Much Kajal
Yes ladies – there is such a thing as 'too much kajal'. If your line is too thick, or your kajal too dark, it might make your eyes look weird instead of shapely and defined. Also too much kajal can be a pain to remove later (even if you use a make-up remover).
4. Smudging Kajal to Hide Dark Circles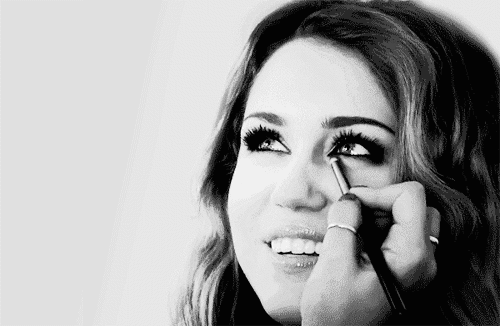 The correct thing to do if you have dark circles is to apply a thin line of kajal, and to not smudge it. Smudging looks sexy, but if you have dark circles, it is only going to enhance your dark circles, beating the whole purpose of applying kajal.
5. Using Only Black / Only Coloured Kajal
Variety is the spice of life. So go ahead and experiment ladies! Do not stick to only black kajal, or only coloured ones. Change the kajal depending on the dress you are wearing, the weather outside, and the time of the day. Once you feel confident about that, you can even mix and match – use black kajal with a coloured one to create stunning effects! ||
6. Using Darker Kajal Shades During The Day
When its bright and sunny outside, everything looks better and more in focus. Imagine having a thick black line (like a sketch pen or marker) on such a day! Definitely not the look you are aiming for. So try and find milder shades – such as violets, browns, or teals – to use during the day, and use black kajal at night. Coloured kajal will not be clearly visible during the night, whereas black kajal might look too bold depending on how sunny it is. Choose wisely.
7. Not Taking Care of the Kajal Pencil / Using a Low-quality Kajal
In terms of hygiene, this is the single most fatal mistake women commit. It is very important to make sure that you take ample care of your kajal stick. Keep the lid on when not in use, sharpen the tip regularly, if the kajal has not been used for a while then break off the tip to get rid of the dry part – or better still, do not use a dried up kajal stick. Eyes are far too precious for you to be careless with your kajal stick, or any other eye make-up. Remember – this is also one of the crucial tips for eyeliner; never go for a low-quality product!
8. Stretching Eyelids While Applying Kajal

The purpose behind doing this is to get an even line. But does it ever turn out really even? No! If you apply kajal on a daily basis, stretching your eyelids like that every single day can also accelerate the formation of wrinkles. The best thing to do is to gently pull the eyelid up or down, and apply the kajal in short strokes (as explained in the first point).
9. Applying Kajal Without Using a Mirror
Many women like to boast how they can apply kajal even if there is no mirror around. While that is an admirable skill no doubt, it is a dangerous practice! You could hurt yourself with the kajal stick, you could end up applying it incorrectly. So why risk it? Always carry a small pocket-mirror with you.
That's it! Now that you know the kajal mistakes to avoid, let's find out the correct way of applying it. And who better to learn from than the diva Kareena Kapoor herself?
Watch: Learn to Apply Kajal Like Kareena Kapoor!
So there you go – we have given you a factsheet about kajal. Go nail the look, you can thank us later!