9 Bollywood Moms Eat These Breakfasts For Weight Loss!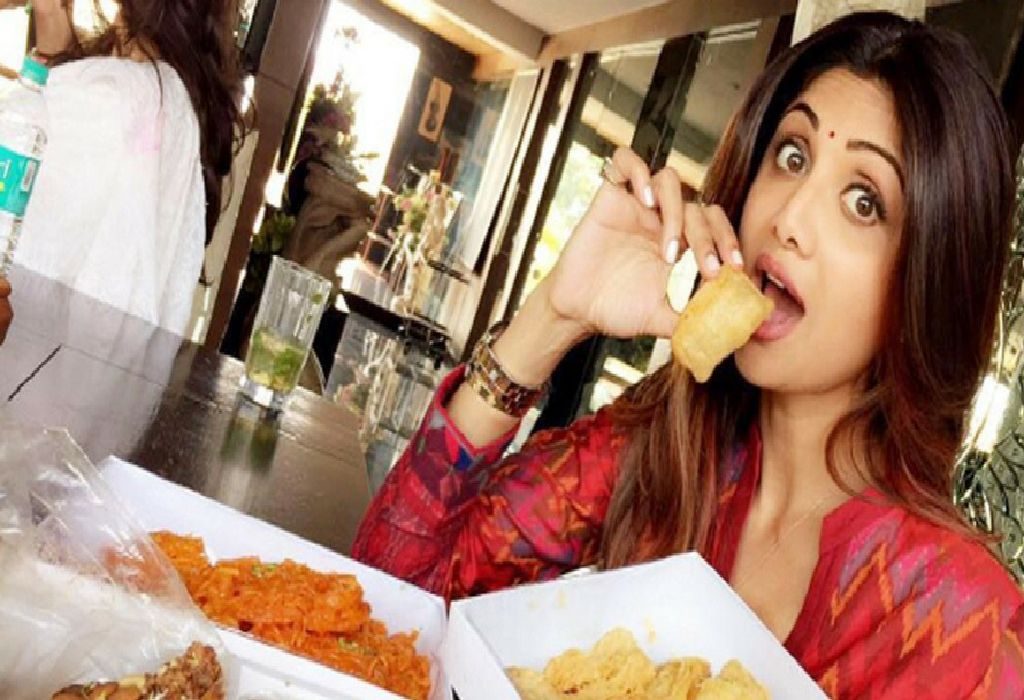 Breakfast should always be healthy and nutritious. But moms often have no time to eat a good breakfast! Did you know that the first meal of the day holds the key to your health and yes, weight loss? Check out the things Bollywood moms eat for breakfast and pick up a few tried and tested diet solutions – always a good idea!
Breakfast is the first meal of the day and should be healthy and hearty. The 6-8 hours of no food while sleeping means your body needs fuel to kick-start. Take a leaf out of the celebrity meal book and put together a breakfast that aims to get you raring for the day. Your best bet is to try and hit 400 calories for breakfast. You'll be surprised to see there are multiple options for breakfast recipes under 400 calories!
And no, you don't need to splurge on a five-star dining experience. Most celebs keep things simple, yet rich in minerals and proteins. Let's find out more…
1. Shilpa Shetty
No one quite matches up to Shilpa Shetty where overall fitness is concerned. This diva has a 3 year old son but looks as fit and youthful as ever! Her standard breakfast is a protein shake, dates and black raisins. Curious but so nutritious! What we love the best about Shilpa is how she beautifully weaves fitness into her life. As the cover image proves, she also indulges at times! The golden rule is to be consistent and try and stick to a health diet, especially during and after childbirth. You can read more about Shilpa's post delivery weight loss here.
2. Rani Mukherjee
The queen bee of Bollywood is very particular about healthy eating, more so after giving birth to her bundle of joy Adira! Her standard breakfast includes 1 egg white, muesli and a glass of fruit juice. Quite a good mix of proteins and vitamins to keep her energetic and glowing! Just remember to stick to fresh juices or even the raw fruit.
3. Lara Dutta
The former Miss Universe continues to look every bit as dashing even after becoming a mom! The best part is that her fitness secret isn't a severe workout but a healthy diet. She eats a low-fat breakfast which has protein and fibre. It usually includes milk, an omelette, porridge and fruits (either raw or as fresh juices). Find out more about Lara's post-pregnancy weight loss secrets here.
4. Genelia Deshmukh
This beautiful mommy's diet is essentially high-protein. After starting her day with warm water, she eats two egg whites with a slice of bread. But she is also fond of the typical South Indian breakfast – talk about healthy idlis! To top it up, she has a cup of coffee – but only after half an hour. Genelia's preference for protein is well-placed; right from your children to your in-laws, everybody needs the strength and protection they provide to your body. Why not try out these protein-rich breakfasts recipes for the entire household
5. Aishwarya Rai
There's no denying how ravishing she always manages to look! She confesses that her diet is her main fitness mantra as opposed to gym workouts. Her breakfast is toast made with brown bread and a bowl of oats. This lets her get a good dose of nutrition early in the day, enough to run around after cute little Aradhya. If you think oats sound rather boring and bland, we have good news for you. These delicious oats recipes will certainly blow your mind!
6. Madhuri Dixit
A million-dollar smile and energy that's infectious – that's this Bollywood Mommy for you. Her breakfast secret will make you smile – Indian! She believes in eating a full Indian breakfast while staying away from oily, fatty foods. Another strict rule in her book is this – don't depend only on juices! If you're looking for healthy beverages, why not drink something that also boosts weight loss? Try these magical weight-loss drinks that take only 5 minutes to prepare.
7. Sridevi Kapoor
This mommy also starts her day with warm water, followed by a breakfast of oatmeal or muesli with dry fruits, honey and skimmed milk. Quite easy to put together, right? This fuels her well until lunch and gives her the energy for a productive morning. But wait, Sridevi has another fitness secret…
8. Malaika Arora
This super-fit Mom to a 13 year old son has a well-rounded, healthy breakfast. Her table usually comprises idli, poha, upma or porridge, together with a bowl of seasonal fruits. That's the perfect mix of energy and nutrition to get you through the morning! Take a sneak-peek at Malaika's fitness secrets here.
9. Mandira Bedi
Her first meal of the day is very simple but scores high on the health quotient. She usually eats an egg white omelette or toast coupled with a cup of coffee. So there's fibre, protein and even a much-sought-after dose of caffeine! It really is okay to allow yourself a cup of coffee especially when you know these ways to make your morning coffee healthier.
The reason we go for a heavy breakfast is that it keeps us active and also keeps our stomachs full till lunch or at least, midway through it. If you want some inspiration to modify your breakfast menu, opt for some of these things that celebrities love to eat for breakfast. They're healthy and so easy to prepare, even if you're a super-busy mom.
What is your daily breakfast menu? Share with us your tips to make the first meal of the day healthy but wholesome!