8 Things You Must Have Experienced Only If You Had an Arranged Marriage!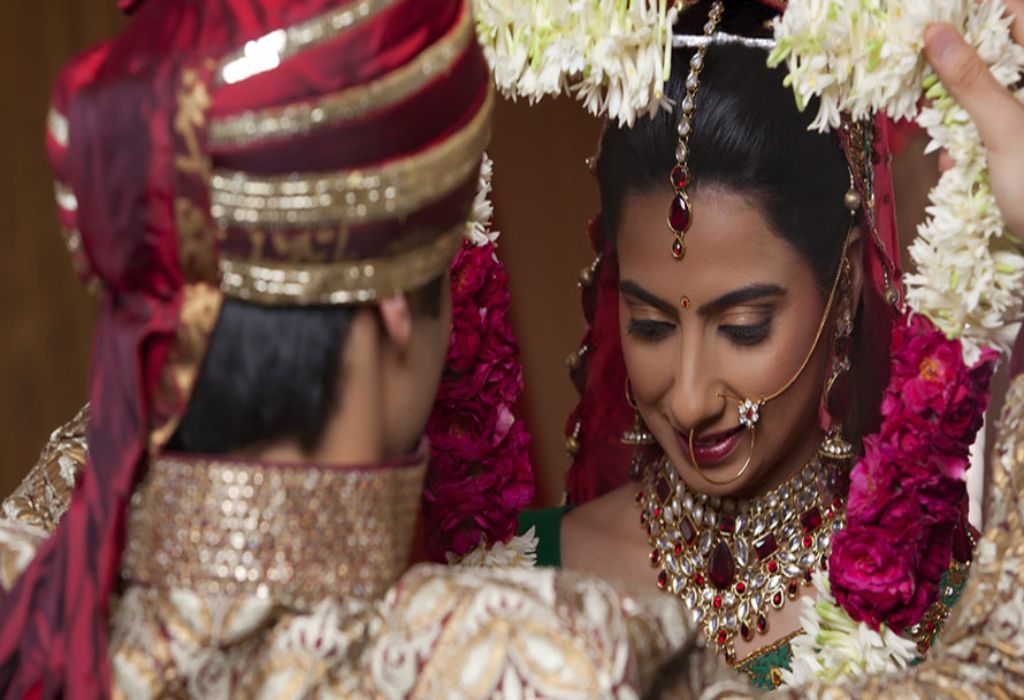 When you are an Indian woman in a traditional family, chances are at some point you've had relatives and parents urging you to look at "this one nice rich boy from a good family" and "consider it". The "it" being the rest of your life with a stranger! And if you've trusted your parents or a loved one's choice, then here you are married to the chosen love of your life.
While there may have been a roller coaster of emotions, shock, awe, disgust, fear and everything else, now when you look back you can help but giggle right? If you have had an arranged marriage you are one of the many, many Indian women to have gone through these 8 things before finding your soulmate!
1. Being The Topic of Discussion at Every Event
Nina Didi's wedding has only just begun but unfortunately, you are next in line. That meant that every mama, mami, nani, chachi, neighbour wali aunty has whispered to another about any future prospects they may have in mind. Most would have even dared to drag you over to an equally awkward suitable young man during the functions.
2. The Perfect Photo Shoot
Why? Because you must look every bit like the pretty bride you are at every waking moment. "I woke up like this" took on a whole new meaning as you click "oh-so-natural" make-up glad, modest-clothes-wearing pictures that will melt any guy (read: any guy's parents, grandparents, aunties and pet dog's) heart. Brownie points if you are cooking a nice meal like you do every day! Jokes apart, perhaps that photograph caught your hubby's eye and now he adores you in your actual "I woke up like this" state!
3. Picture…Phone Call…Email…Yes?
You actually began enjoying this accepting/rejecting thing with your girlfriends in tow with planned photo shoots of prospect "Misters" until of course, things have to get awkward. Your parents urge you to pick one guy and "Maybe speak to him, beta?" That nerve-wracking first call. You know your parents will be anticipating fireworks and some major "clicking" to occur when in truth the only click you wanted was the one when the phone call ends! Modern-day chats and emails have of course made this phase a little more bearable; at least he can't cut the awkward silence with a blunt knife this way!
4. Me? Stalker? Never!
You know you did this one! As soon as you saw the picture you liked, you knew you wanted to dig deeper into this guy's life. After all, you'd rather casual "stumble upon" (read: stalk) pictures of him with his ex-girlfriends before you seal the deal right?
5. The Fear Factor
Usually, arranged marriages can consume you whole during the process! But do you remember the days you suddenly realised what was really happening? That feeling of "Oh my God, I am getting married!" Your hardest decision was no longer which outfit accentuates your waistline better. You didn't know the guy or his family and you felt like it was all a big gamble. Now you probably have a loving husband and a loving family who were all once just strangers to you.
6. Depending On Close Friends for Support
Who better than your friends or siblings to help you make this choice, right? They know you best and they wanted the best for you too; which is why they helped you prepare a list of questions to grill the guy with on your first Rishta meeting.
7. The First Date
When you first set your eyes on him, you found that all that prep went down the drain and the conversations took a turn of their own.
8. The Decision
Bet you remember this one the most. Your first date/ dates weren't like the ones you grew up watching in movies. Yours had a deadline and you had to make that choice and you did. You grew up…just like that…one day! You chose to love this stranger and his family, take on his surname and his well-being suddenly, just like that! You formalised it and it happened all too soon, right? And all for the best!
All said and done, you knew that all of those mixed feelings, apprehensions, moments with your family and questions were so worth it. Arranged marriages may seem scary to someone who didn't choose that route for themselves but you know that you really wouldn't have been where you are in life had this not happened the way it did. You know that the shopping, the preparation, and not to forget, all that pampering, made you feel like the princess you are!
The best part was that in time, you never expected this arranged relationship to turn into your very own love story, one where you were married to someone who takes care of you and does everything to make you happy! The love story that you and your husband will keep writing until the end of time!
Wasn't it all worth it?