8 Essential Makeup Tips for the Dusky Indian Beauty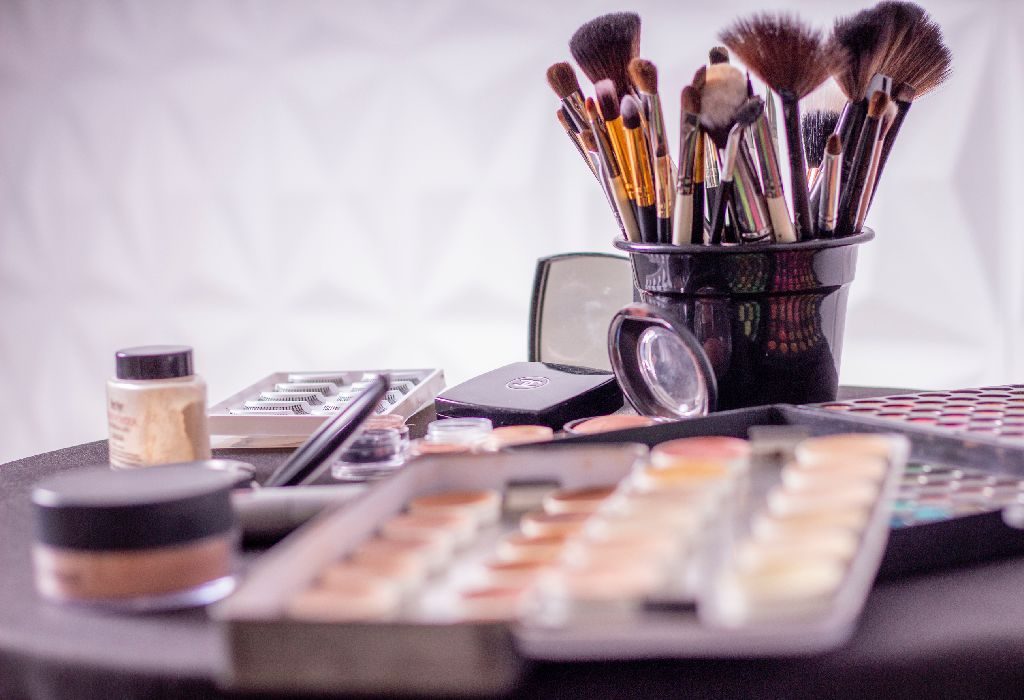 In this Article
Makeup for dark skin tones can be tricky but with the right technique, dusky skin looks amazingly alluring! What's more, it always manages to turn heads – the right way. Go for these dusky skin makeup tips and hear everyone go 'wow!'
Since ancient times, Indian skin has been considered exotic. Yes, boasting of dusky, olive, and wheatish skin, attractive features, and a face full of expressions, women from the sub-continent have always garnered attention, and how! If you're one of them and sport a gorgeous skintone, then these makeup tips are certainly for you.
8 Makeup Tips for Glowing Dusky Skin
Dusky and radiant, here are the Indian makeup tips to follow and mistakes to avoid, to do justice to your gorgeous skin tone!
1. Exfoliate to Make
Dead

Skin Cells Vanish

Your skin is capable of becoming the seat of dull and dead cells, and really fast. This natural build up can make you look ashy and listless, even after you apply foundation. The trick is to exfoliate your face on a weekly basis by using a soft, gentle scrub. This weekly regime of cleansing, exfoliating and moisturizing gives rise to the perfect facial canvas for better makeup results and should be carried out regularly.
2. Get Yourself The 'Perfect Finish' Formula
Experts opining on how to do makeup for Indian dark skin would agree that it's essential to estimate a formula before deciding upon the shades. Dusky doesn't refer to a single shade! Everyone's undertone varies just as much as their skin type does. You may have oily or dry skin, or a combination of both – and your undertone can be cool, warm or neutral. It sounds daunting, but good makeup is not really cheap, and you could end up spending a lot of money that makes you look like you're wearing an unflattering mask; and that's surely not what you want! Figure out what your undertone is with certain observations, such as:
Do your veins appear blue or green under your skin? The former could mean that you are cool-toned, the latter, warm.
Are you able to pull off silver or gold better, outfits and jewellery alike? If silver makes you pop, cool undertone it is.
If you pull off clothes in the cool spectrum of colours (blue, green, purple), you could have a cool undertone. Warm undertones generally pop when it comes to earthier hues like red, brown, and orange.
Now, do you feel like you seem to fall in between while answering these questions? Fret not; you happen to be one of the lucky 'neutral undertones' who can pull off anything!
What is important to note is that one shade of foundation, or lipstick, or any item of makeup may not suit everybody because of these undertones. It's probably why your friend's foundation for dusky skin tones makes her skin look flawless and yours like it's dual-toned – the undertones make the difference! Take all the time you need to pick and invest in the right products. Here's a little tip while looking for foundation for dark skin – your jaw is the place to test out the product. We tend to spread the product on our arms to gauge the colour, not realizing that sometimes, our arms and face are not of the same tone! If it looks natural on your jaw, that's a winning product right there.
3. Choose Creamy/ Matte Products Based on Your Skin Type
Worried about your oily skin looking gooey and uneven with makeup that fails to flatter? Oily, dark skin makeup is all about matte formulations that work on enlarged pores that are prone to extra oil production. It's a good idea to look for products that are specifically designed for oily skin, are matte finished, and sop up the natural oils and sweat on your skin. Pore reducing products and an oil-free base in colours that suit dusky skin are what you need — go for them. Similarly, creamy makeup products would provide better results when used on dry skin.
4. Warm all The Way
Choose warm tones when it comes to lipsticks, blushers, eyeshadows and so on – browns, reds, oranges are tones that work like magic for Indian skin. A lot of us do tend to fall in the lot of 'warm undertones', which means that gold can really accentuate our strength. You can lightly dust gold eyeshadow on the points of your face where the light keeps hitting it – above and below the brow bone, your Cupid's bow, the bridge of your nose – and really highlight your features and give your complexion a glow.
5. Bronzers Matter
Why go bronze when you're already brown? For the best version of 'brown', of course! Use a bronzer that highlights your complexion and brings out a natural glow. It's best to apply it in natural light, so that you don't go overboard while applying it. Dust it where the light hits and keep the shimmer levels low – dark skin can make the glitter stand out, but more in a 'you look like a disco-ball' way than 'look how you glow'! Finish off with some peachy or pink blush on the cheeks.
6. Keep Blotting Paper Handy
Want to avoid breakouts or a caked look courtesy your pressed powder? Use blotting paper or charcoal blotting linen for lifting excessive oil off the top layer of your face. These products can prevent rashes, zits or cystic acne and keep your pores bacteria-free. Don't apply foundation directly with your fingers, as this will cause bacteria to land on your face. For locking your makeup in, go for setting powders available in medium or slightly darker shades to match your skin tone.
7. SPF is a Must!
One of the best bets for ladies with dusky skin tones comes in the form of makeup with inbuilt SPF. Yup, dark skin tans too. Products that have sun-protection formula will keep your face from tanning under the harmful UV rays of the sun, keep blemishes and skin discolouration at bay. These products are well-suited for your skin tone too.
However, keep in mind that makeup with inbuilt SPF can't do all the sun-protection work! Sunscreen is a necessity, people!
8. Light Up Your Eyes
Kajal or kohl pencils are a staple in most Indian women's makeup kits, and they are always in the oh-so-predictable shade of black. Sure, black suits everything and is the all-powerful colour that all other hues and shades bow down to – but a little experimentation wouldn't really hurt! As it happens, dusky skin tones can really set off metallic or glittery shades of eyeliners, thanks to the contrasting colours. Warm colours such as maroon and bronze suit olive or wheatish complexions, while women with darker skin can opt for beautiful shades of blue or purple too. And as for your brows, don't go for a black eyebrow pencil to fill it in, as it may end up looking slightly harsh. It would be better to go for a dark shade of brown and in a powder form too, so that the results look natural.
Get the look you always desired with these smart tips for Indian complexion… you will be glad you did! Apart from lending your face that glistening allure, these makeup tips for dark skin will also sharpen your features for a sultry look. Hello beautiful!