7-year-old Pune Boy Speaks Mandarin, Hasn't Ever Eaten Processed Sugar & Has Climbed Mt Everest!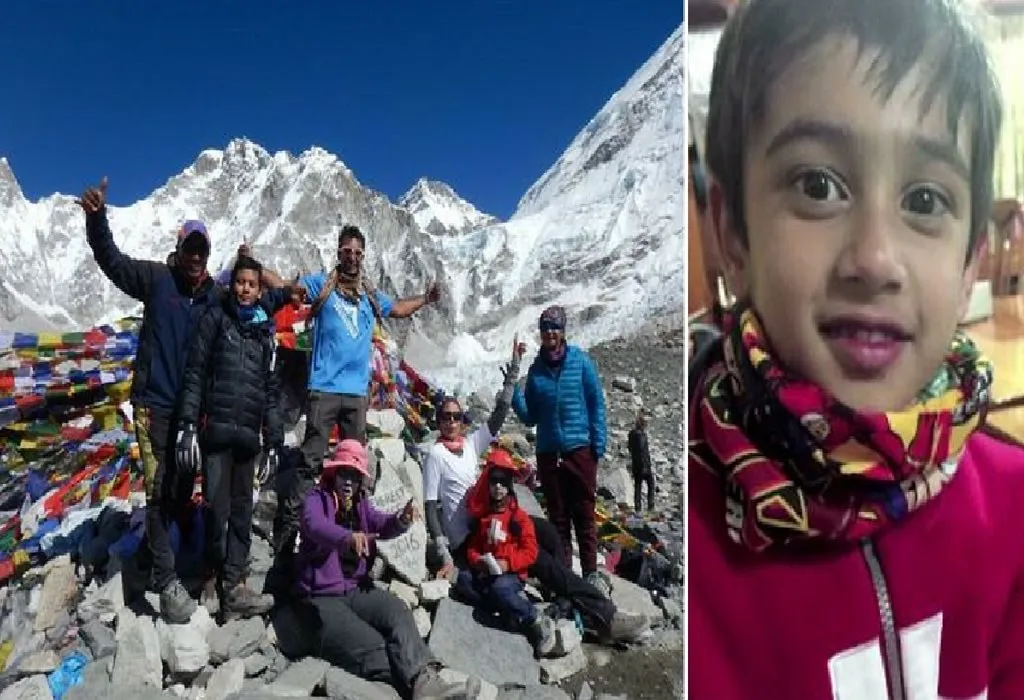 This boy is a multi-talented achiever and all-rounder – and he's only 7 years old!
What were you doing at the age of 6? Probably catching up with homework in school, a few extra-curricular activities here and there, and plenty of fun playtime with your friends? This youngster from Pune, however, has already achieved what plenty of adults would consider their #BucketList goals – climbing Mt. Everest!
Trekking for 12 long days to scale the base camp of Mt. Everest is no mean feat, even for adults who are in good health. Advait Bhartia, now 7 years old, along with his mother Payal Bhartia, undertook the great expedition last year – and considering his track record of sport and musical talents, as well as being the youngest Indian to earn a language certification in Mandarin, this trek just added yet another feather to his cap!
Advait walked in on his mother talking to the leader of the expedition she was going to embark on, and convinced her to let him accompany her on the trek, with a promise that he would train really hard – and he stayed true to his promise! He trained hard for three months, indulging himself in various activities, including swimming, Parkour, football, skateboarding, and climbing up and down a 100 flights of stairs. He has also always been a healthy eater, his diet comprising of lots of proteins, rice, quinoa, amaranath, and millet – and has never tasted processed sugar till date!
Of course, the credit goes to Payal, who is a major fitness enthusiast herself and follows a strict healthy lifestyle, having the need to eliminate only sugar from her diet when she began training for the trek. Her own training comprised of gruelling workouts at the gym, climbing stairs, and lifting weights. She has always been an avid trekker and being a mother to two kids sure hasn't slowed her down.
The road was not always smooth, however. There were difficult moments during the trek, such as when Advait's heart-rate had slowed down dangerously, or dealing with the challenges that the cold temperatures presented them with, like having their drinking water freeze. Despite the odds, Advait and Payal scaled great heights and achieved what they set out for!
So what's in store for this inspiring mom-son duo? They're already planning their next trek to Mt Elbrus in Europe and Mt Kilimanjaro in Africa, and seem super excited about it. We wish them all the very best, and hope that this spurs on more parents to follow theirs, and their kids' dreams.