7 Ways to Spice up your Marriage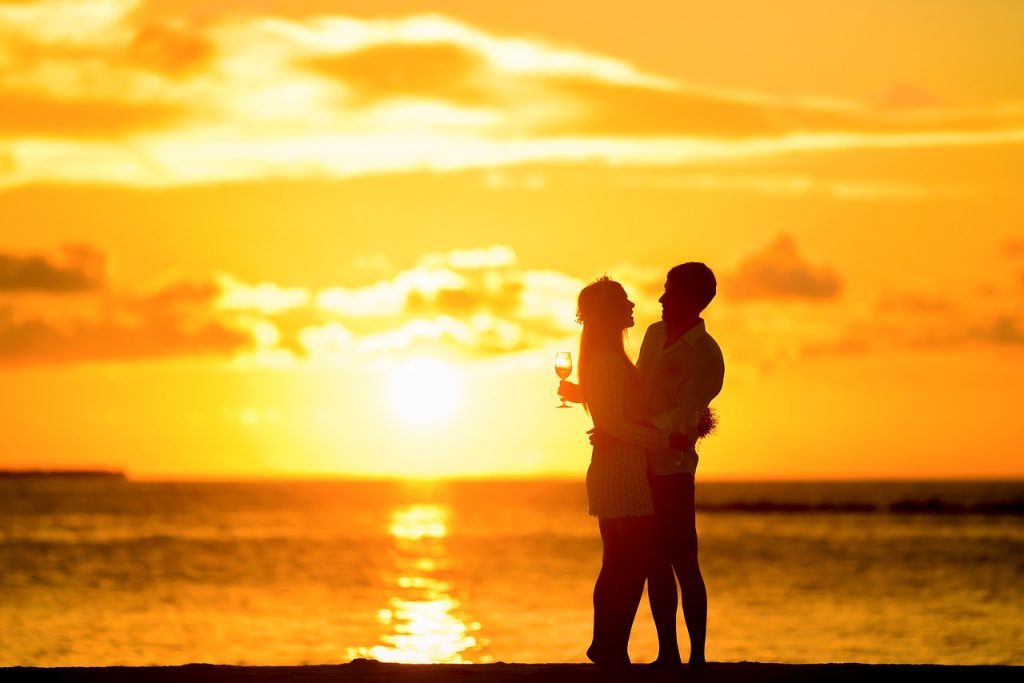 In this Article
Do you feel like your intimate life has taken a back seat? It is not uncommon for the couples to unknowingly neglect their sex life after a few years or after a pregnancy. If you nodded 'yes', it's time to know how to spice up your relationship.
A modern woman tries to juggle her work life, social life and family life with utmost sincerity. In this attempt to perform on the various frontiers, some of us may find that they are no longer the hopeless romantics that they were as honeymooners. A few years into your marriage, and your sexy lingerie might be sneakily traded in for the comfortable hipster panties and baggy clothes in the bedroom. Well, it's a tough world out there and it's not an easy job to keep the flames of passion lit all the time. And it becomes even more rare after you have a baby. But fret not! There are some things you can do to spice up your marriage amidst your hectic lifestyle.
7 Smart Ideas To Spice Up Your Married Life:
1. Element of surprise
Sweet, spontaneous surprises from the partner are always most welcome. Here are some ways you can take your spouse by surprise – leave love-notes for him on the most commonly reached places like a dressing mirror or a refrigerator; or in his shirt pocket. He'd certainly be amused if you'd pay him a pleasant visit at work and take him out for lunch. If you want to add some more sizzle, join him in the shower while he is not expecting it; or why not make out with him in the middle of the day? Do whatever works for the both of you to make things refreshing again.
2. Get intimate often
It's easier said than done, but don't let the mundanity of the daily life take a toll over your sex life. There can be nothing better than spicing up your marriage in bed. Ditch the worn-out pajamas and dress up sensuously for bed, dab an alluring fragrance and even light some candles in the bedroom to set the mood. Indulge in foreplay, touch, hug, kiss more often and get intimate, even if it's not planned. Drive away the worries of the world and indulge in the fancies as if there's no tomorrow.
3. Look desirable
It is possible that extreme familiarity and comfort level with your husband, may make you more laid back when it comes to taking care of your physical appearance. But always remember that mutual attraction constitutes for a large part of a marital relationship. Don't hold yourself back from indulging in frequent salon visits or shopping sprees. Join a fitness class to rev up your energy levels and tone yourself up. Apply makeup when out on a date with him. Appearing seductive for your partner is essential to keep the sheets warm in your bedroom.
4. Plan outings
Clueless about how to spice up your relationship? It's obvious when you are parents and the kids are your top priority. But it is essential to take out some time and plan dates with your spouse every now and then. You can leave your kids with their grandparents or a baby sitter, while just the two of you can go on a long drive or catch up a movie or have dinner outside. Some 'couple time' can do wonders for your relationship.
5. Try 'Sexting'
Do you know that a simple text message can light up a smile on your partner's face? Send love notes and seductive messages on your partner's mobile phone every once in a while and leave him thinking about you all day, anxious to get home. This sure is one of the easiest ways to spice up your relationship.
6. Get off those gadgets
If your favourite way to unwind at the end of the day is to turn on the TV or a laptop, or chat on the mobile phone, beware! You may be jeopardising whatever little time you get to spend with your partner. Instead, make it a point to spend at least half an hour together without any distractions. You may be just chatting over a cup of coffee or cooking together, it helps in bonding you two together. Gadget addiction can harm your relationship without you even realise it in time.
7. Appreciate your partner
Little gestures of appreciation go a long way! For instance, applaud your beloved's efforts for trying to put the kids to bed, compliment a dish cooked by him or a new shirt he may be wearing. This makes him feel desired and valued. Also, make sure to let him know that his admiration for you can help you too. Appreciate the good in each other and see how things change for the better.
These ideas to spice up your marriage are nothing extraordinary or novel, but only something that you had forgotten to do in your daily rut. Enlist your sweetheart's help and see the sparks of love fly again in your marriage.