7 Types of Panties and Why you Must Have Them All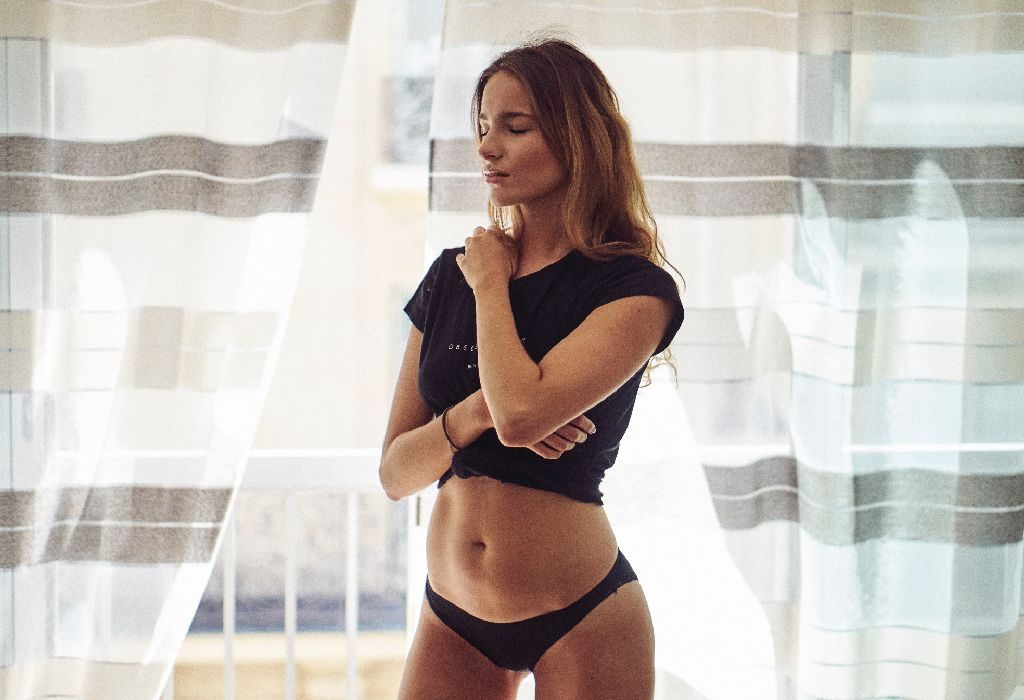 In this Article
Does your panty drawer need a makeover? Believe it or not, there are some types of panties every women must have. But with so many different options, knowing which is appropriate for you can be a bit challenging.
There's no denying the importance of underwear. It is sexy, sensual and important! Our nether regions need panties to provide support and shape as well as absorb moisture. If you've been guilty of ignoring the condition of your panties, it's time to go shopping.
Different Types of Panties To Try
Boy Shorts
These underwear styles look great under skirts and dresses. As boy shorts hardly show panty lines, they can easily be worn under tightly fitted garments. Providing full coverage with a low-rise, they're similar to very short shorts. Get a couple of pairs of these gorgeous undergarments if you love having your butt and hips properly covered.
Cotton Briefs
Sometimes called granny panties, briefs are full coverage panties and have a high waistband. While some people don't find them all that attractive, they can be very comfortable especially during periods. You can get them in a range of colours and prints. Just don't wear them under low-waist bottoms as they're easily visible.
Bikini Panties
Bikini panties for women provide less thigh coverage, but they do cover the butt well. They're perfect if you want to wear something a little sexy, but don't want to wear anything racy. They usually come in two designs, a normal bikini and a string bikini. Like other panties, you can choose from a variety of colours, prints and embellishments.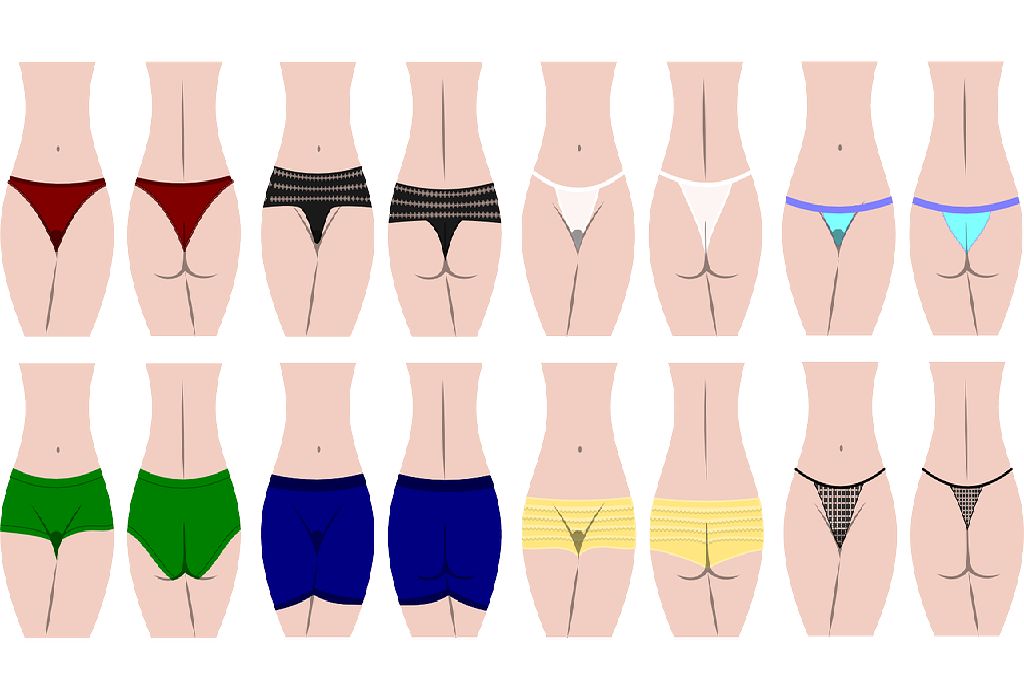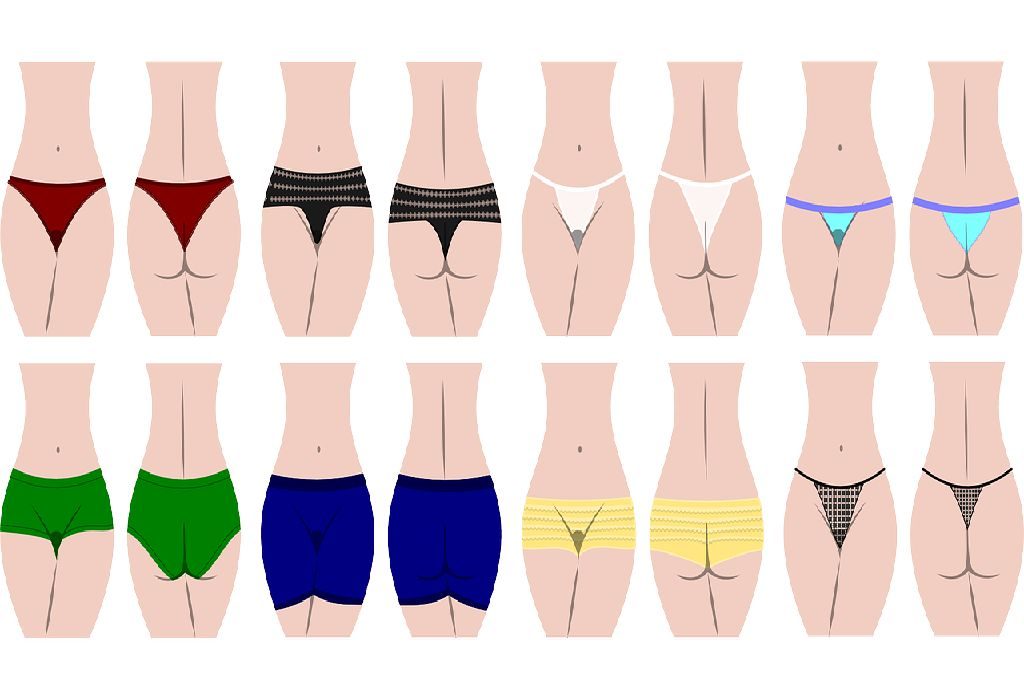 Thongs and G-strings
These creations are the sexiest types of underwear every woman should own. Contrary to common belief, it's not only models who can wear them. If you're confident and find them comfortable, there's nothing stopping you! Slip into a pair when you decide to wear a slinky dress.
Seamless Panties
For women who hate panty lines showing, seamless panties are for you. They come in super-comfortable and stretchy fabrics. They provide adequate coverage and you can wear them with any style of bottoms and dresses, especially with form-fitting numbers.
Lace Panties
Lace, a symbol of sophistication and extravagance, doesn't just look beautiful in skirts and dresses. It also looks fabulous in panties. It instantly lends an uber-feminine look and makes you feel incredibly sexy. The next time you're panty-shopping, make sure you pick a few lacy items too.
Shapewear
As the name suggests, shapewear is underwear that gives your silhouette shape by flattening the tummy, lifting the butt and shaping the hips. It comes in various styles, one of which is panties for women. You can get high control shapewear to really smoothen everything, and medium control ones if you don't want to tuck in too much.
With so many types of panties every woman must have, you'll have fun shopping for them all. Don't concentrate only on tops, pants and dresses; underwear matters are a priority too! With the perfect pair of panties, you'll look and feel a lot more confident.