7 Tips to Achieve A Perfect Smile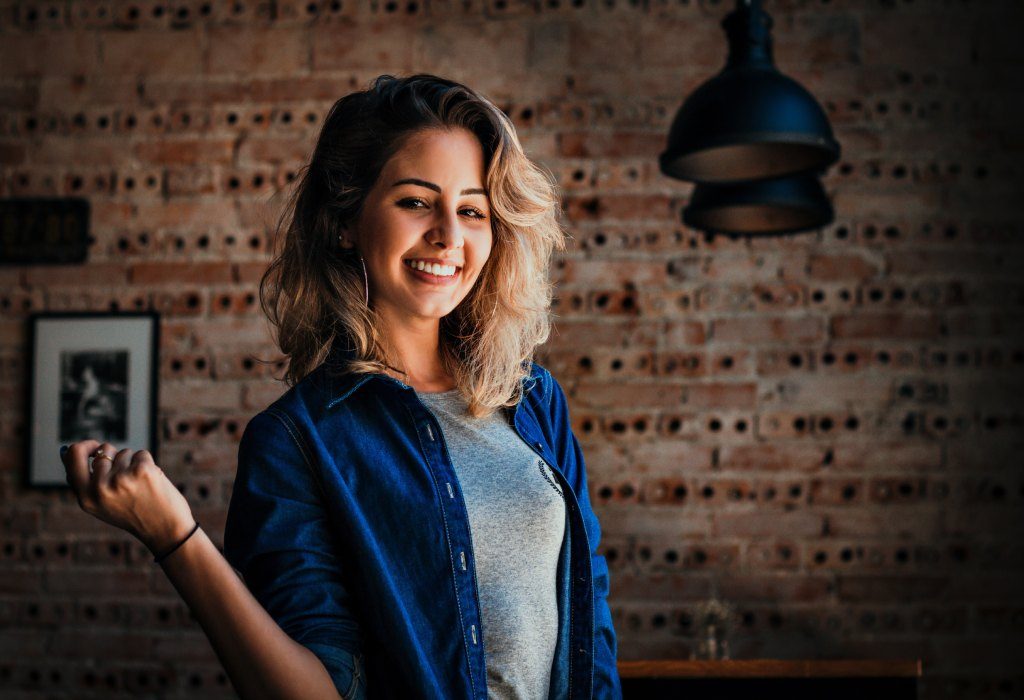 In this Article
"Laughter is the best medicine" goes an old adage. But unfortunately many people shy away from smiling as their pearly whites aren't so white. So, how can you get a beautiful smile?
Smiling is a powerful way of expressing oneself which not only makes one healthy but also makes others happy. Most people try to hide their smile for various reasons ranging from crooked to yellow teeth. This not only impacts their self confidence but also the way they communicate.
Luckily, there are solutions and prevention tips which when adopted will help achieve a perfect smile. Score a dazzling smile by making your teeth beautiful and white with the following underlined tips.
How to Get A Perfect Smile
1. Priming The Teeth and Gums
The eternal advice given by dentists – brush teeth twice a day – holds true even today. By doing so, not only do teeth remain healthy but also stay safe from the accumulation of further build up of plaque. Brushing the tongue and flossing also help to a great extent. Regular visits to dentist will also ensure checkups, cleaning and treatments of cracked, missing or broken teeth.
2. Avoiding Foods Which Stain Teeth
Watching what goes into our mouth is also a great way to prevent staining of teeth. Certain foods such as black coffee, beetroot, blue berries, soy sauce and tea cause staining of teeth. Even tomato sauce and pickles are acidic foods that cause discolouration of teeth. In the same way, refined carbohydrates, cookies, crackers, white bread and biscuits (especially those with a tinge of yellow or orange) not only stain the teeth but even cause cavities.
The high content of sugar and carbohydrates in processed foods, if allowed to remain in the teeth for long hours, acts as a food for bacteria causing cavities.
3. Quit Smoking
Smoking cigarettes results in teeth discoloration along with various other health problems. The presence of nicotine and tar in cigarettes causes brown staining of teeth. This is because the production of saliva, a great cleanser of teeth, is seen greatly reduced in smokers.
4. Tackling Bad Breath
Bad breath can be quite embarrassing and prevent one from achieving that million dollar smile. But it can be effectively tackled by cleaning and using fresheners. In case bad breath persists, it could be a sign of an underlying health problem. Visit your doctor. ||
5. Choosing The Right Lip Colour
From the cosmetic point of view, choosing the right lip colour is the easiest way to attain whiter teeth. Choosing a colour with blue undertones will help to counter the yellow shades on teeth. Other good shades include berry and pink with a cool tint. Using lip colours of bright red or orange can accentuate the stains on teeth making it look prominent. Hence it is better to avoid such bright colours with warm undertones.
6. Increasing The Intake of Fruits and Veggies
Inculcating healthy eating habits over the years by consuming fruits and veggies goes a long way in having a set of naturally white teeth. Eating strawberries, apple and celery is a good idea. The presence of vitamin C in strawberries, for instance, helps remove plaque and stains as it is a natural astringent.
7. Practise in Front of A Mirror
The best way to achieve a perfect smile is by practicing it in front of a mirror. By doing so one can understand how he or she looks and feels while laughing and holding the shoulders back. By practicing it religiously one can understand how to tilt the head and find the perfect angle while smiling.
There is no substitute for a natural, healthy smile to help win friends, turn many heads and light up the room. Keep smiling!