7 Honey Hair Packs for Lustrous Hair This Winter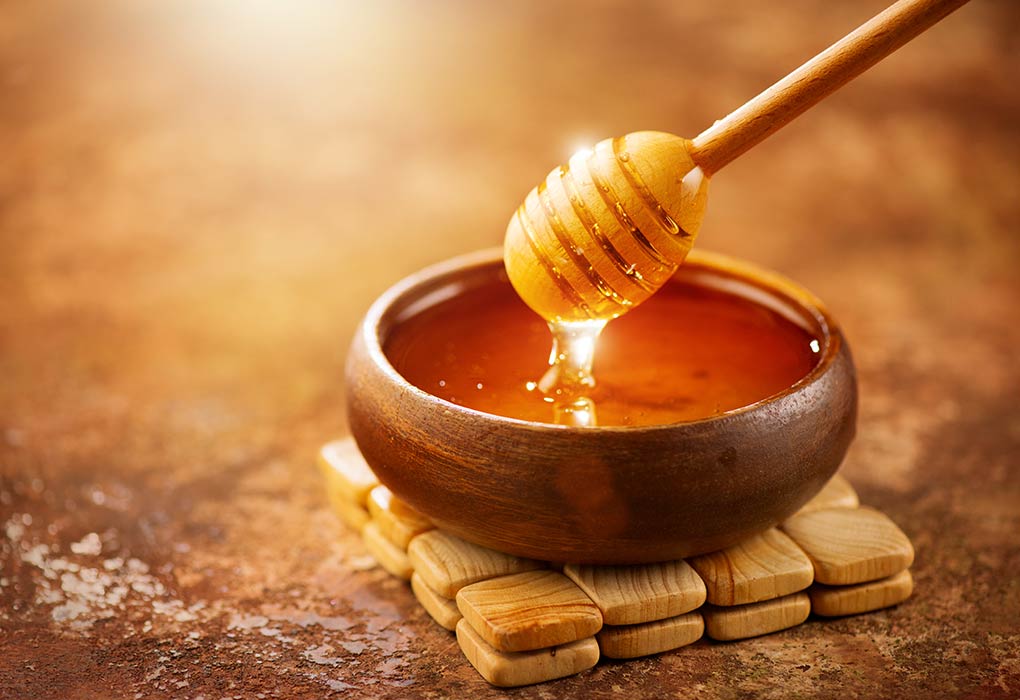 In this Article
The cold breeze and plummeting temperature in winters may come as a welcoming respite to you after the hot and humid days, but the same cannot be said for your hair. The decrease in moisture levels in the air during the winter season makes your hair dry and brittle. The cold winds blowing outside and the dry heat inside is equally cruel on your scalp, stripping it out of its natural oils and moisture, and making it dry. This results in dry hair, dandruff, and other hair problems. But there is one secret ingredient that can remedy your hair problems, and make it soft, healthy, and strong – just the way you want it to be!
7 Honey Hair Packs for Lustrous Hair
Winter can ruin your perfect hair game, making it dry and dandruff-prone. But don't let a hair problem get you down! Nature has everything you need to battle every problem you face. All you need to restore your hair this winter is honey (and a few other natural ingredients). Try these easy-to-make honey hair packs and let your hair shine like new.
1. Honey and Egg Yolk Hair Pack
For soft and lustrous hair, make a hair pack with honey and egg yolk. Honey hydrates the hair and egg yolk, which is rich in protein, promotes hair growth. To make honey and egg-yolk hair mask, mix 1 tbsp of honey with an egg yolk in a bowl until you get a smooth consistency. You can also add a tbsp of almond oil to this mixture if you like. Apply this hair pack on your hair and leave it on for 20-30 minutes. Later, rinse your hair with cold water. Use this pack twice a week for best results.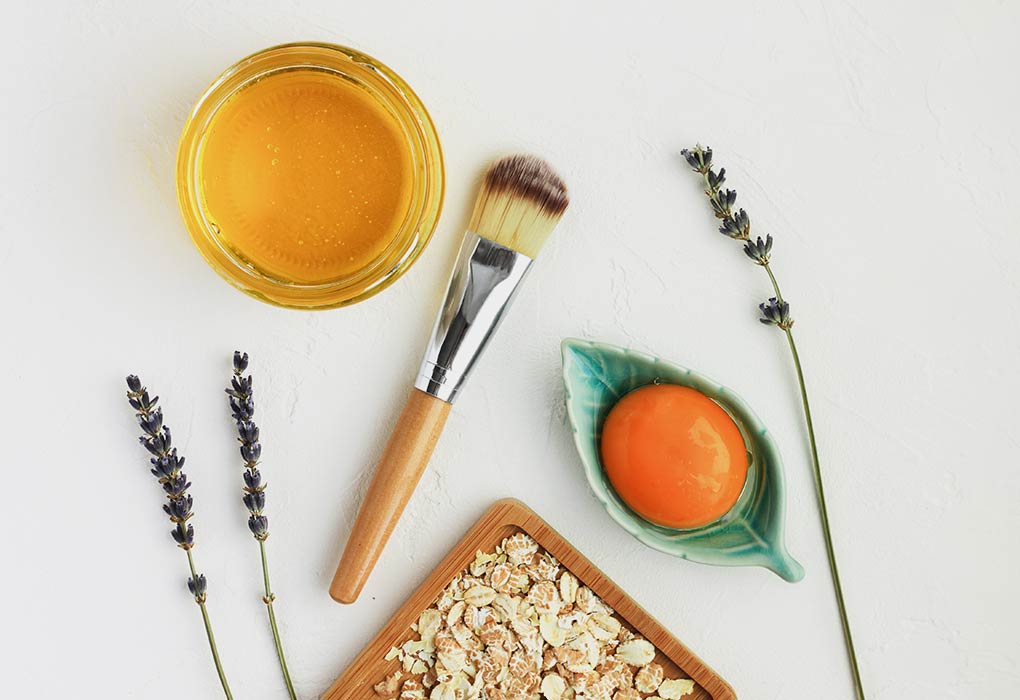 2. Honey and Coconut Cream Pack
Do you want your hair to be bouncy like those of shampoo commercial girls without having to spend a bomb on products? Give this honey and coconut cream pack a try! This pack will make your hair shine, giving it a spa-like bounce. To make this hair pack, ideally, cream of a tender green coconut should be used; but we know that nobody has the time & energy to buy and scrape a coconut, and extract its cream, so you can opt for store-bought coconut cream. Take this cream in a bowl and add a tbsp of honey to it, and mix well. Massage your scalp and hair (from root to tip) and leave it on your hair for an hour. Later, rinse your hair with a mild shampoo.
3. Milk and Honey Hair Pack
This milk and honey hair pack will nourish your hair and make it soft and healthy. There's a good reason the phrase "the land of milk and honey" is used to speak of luxury. With this hair pack, you'll watch your hair go from brittle and dry to lustrous and silky! To get maximum benefits from this pack, use whole milk, as it treats dry and brittle hair naturally. To make this pack, mix 1 tbsp of honey with a cup of whole milk. Apply it on your hair, allowing it to get absorbed completely. After 30 minutes or when it dries, wash your hair with a mild shampoo.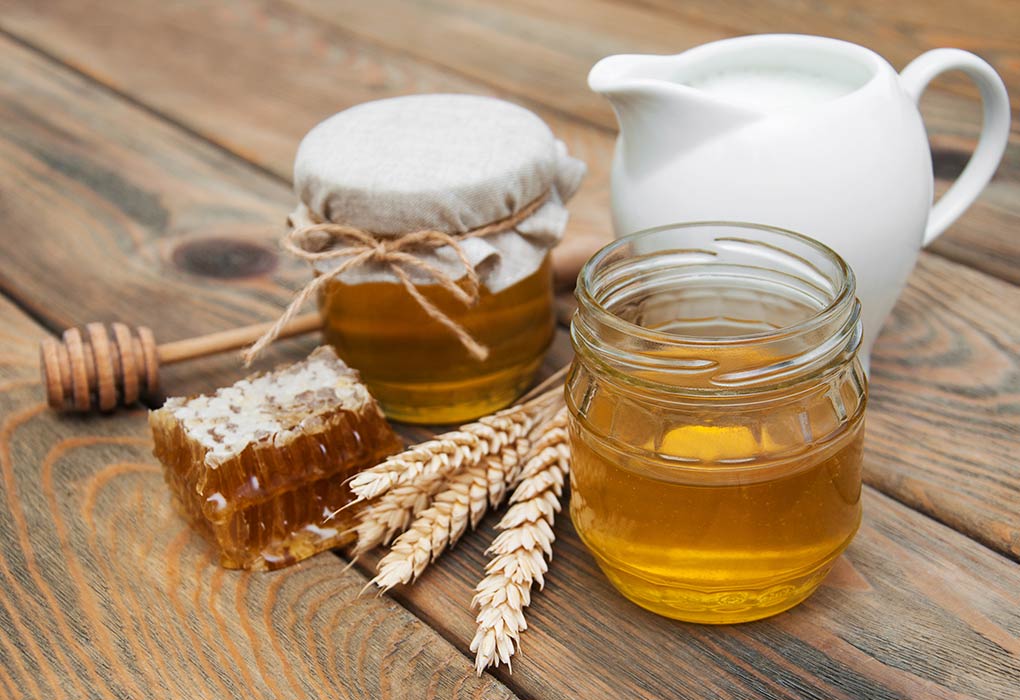 4. Yoghurt, Honey, & Olive Oil Pack
This 3-ingredient pack works wonders for dry, frizzy, and damaged hair. The protein content in yoghurt strengthens the hair shaft and the lactic acid in it hydrates the hair. Furthermore, honey and olive oil act as a humectant, which helps lock the moisture in your hair – offers a world of goodness, doesn't it? To make this wondrous pack, take half a cup of yoghurt in a bowl, add 3-4 tbsp of honey and 2 tbsp of olive oil to it, and mix well. Apply this hair pack on your scalp and hair, allowing it to dry for half an hour or more, then wash your hair with a gentle shampoo.
5. Avocado and Honey Pack
Avocados are not just for making dips; they can be used for other purposes too. Avocados are super-nourishing for your hair; they moisturise your hair and can even prevent it from the harsh winds of winter. Furthermore, an avocado can even transform your limp hair into glossy and silky strands. To reap the maximum benefits from it, combine it with honey. Take 1 pitted avocado and mash it in a bowl; add 1 tsp of honey to it, and mix well. You can also add 1 tsp of olive oil. Apply this pack on damp hair and leave it on for half an hour. Later, rinse it off with lukewarm water. An additional tip – if you have dandruff, add 1 tsp of lavender oil to the mask.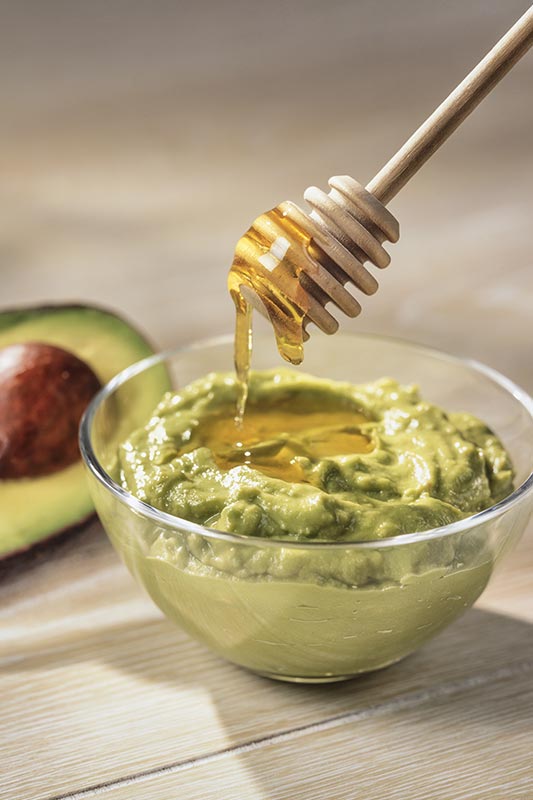 6. Pumpkin and Honey Pack
Although pumpkin and honey hair pack sounds strange, not to mention messy, it holds a multitude of benefits for your hair to ditch it without giving a try. Pumpkins are packed with antioxidants; while the Vitamin E present in pumpkins enhances blood circulation in the scalp, promoting hair growth, Vitamin C strengthens hair follicles and repairs damaged hair. To make this pack, mix half a cup of pumpkin puree and 2 tbsp of honey in a bowl. Once it forms a smooth paste, apply it over your head and wear a shower cap to prevent it from spilling. Let the pack sit for 15-20 minutes then rinse.
7. Potato, Aloe Vera, and Honey Pack
To make this hair pack, first, peel and grate a potato, and extract its juice in a bowl. Next, add aloe vera gel and honey to it. Mix these ingredients and then apply it on your hair, massaging your scalp. Let the mask sit on your hair till it dries, then rinse.
Winter is when you get to layer stylish clothes and get all dolled up but without great hair, you might feel like your outfit falls flat! The harsh winds of winter may make your perfect locks lose its shine, but don't let this hair problem lower your cheerful spirit. Try these 7 honey-hair packs mentioned above & let your lustrous and bouncy locks be the highlight of all your selfies.
Also Read:
Natural Remedies for Smooth and Silky Hair
How to Take Care of Hair Daily?
Avoid These Bathing Mistakes for Healthy Hair and Skin