7 Essential Oils That Will Take Years Off Your Ageing Skin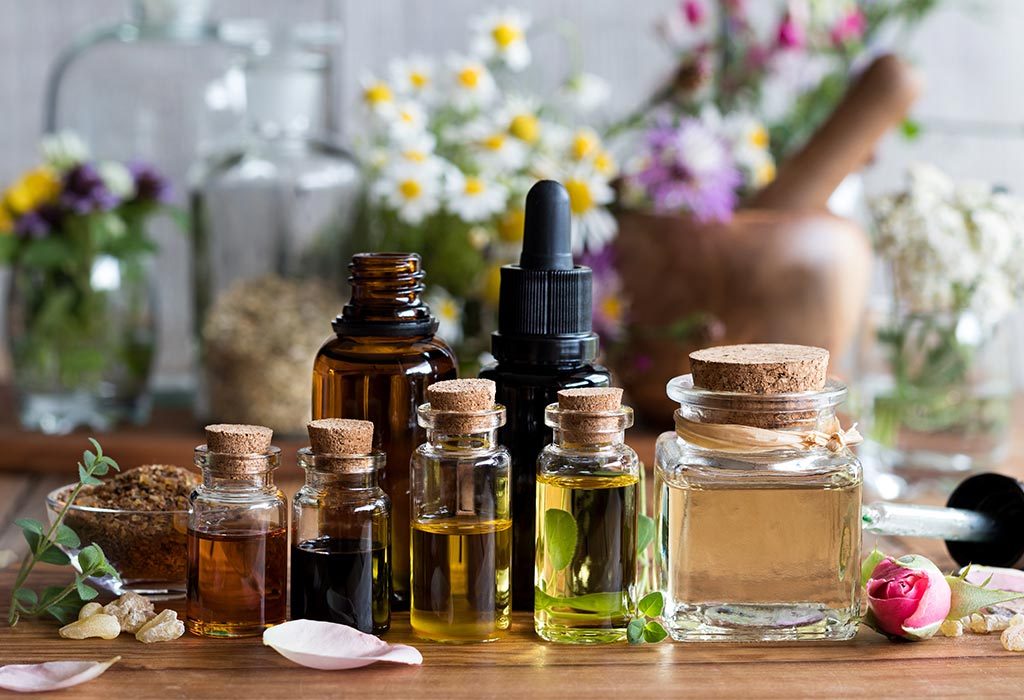 In this Article
We swear by tons of face creams and lotions to get flawless skin. Sometimes, we even consider using a new promising skin care product; but, our skin looks the same – dull and full of spots! Well, how about turning to nature for a solution to take care of your skin? For the time being, bid adieu to those moisturizers, lotions, and creams that have long been occupying the majority of the space in your beauty cabinets. It's time that you make natural essential oils a part of your beauty routine – these botanical wonders are just what you need to combat skin problems and nourish your skin!
7 Essential Oils That Are Good for Your Skin
Here are a few good and effective essential oils that will give you healthy-looking skin. Give them a try; we bet you'll have happy and long conversations with your reflection!
1. Rosemary Oil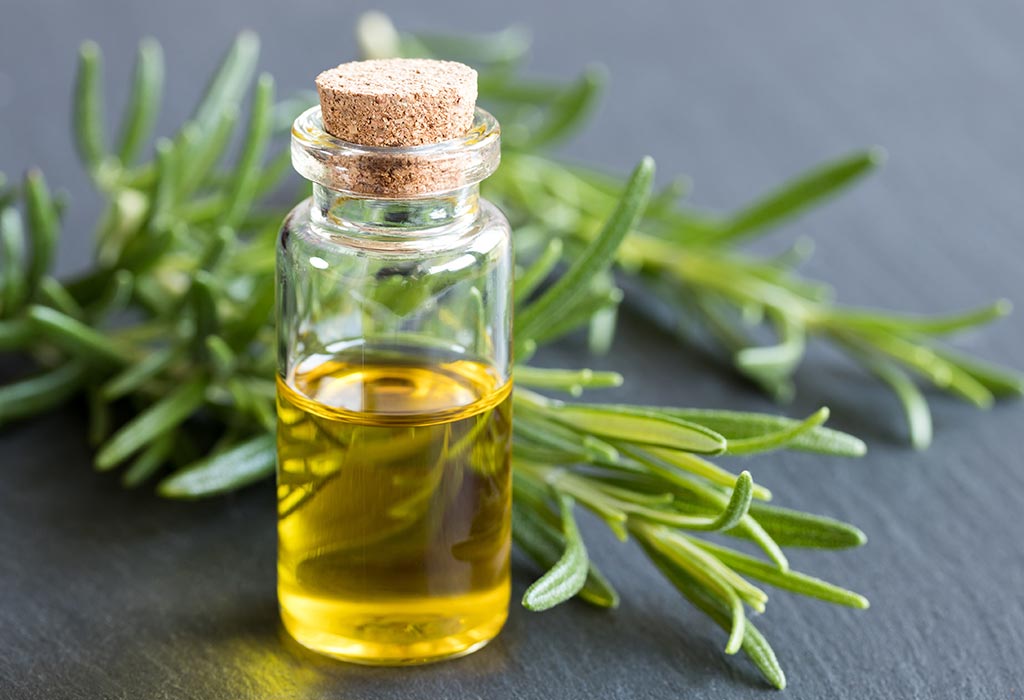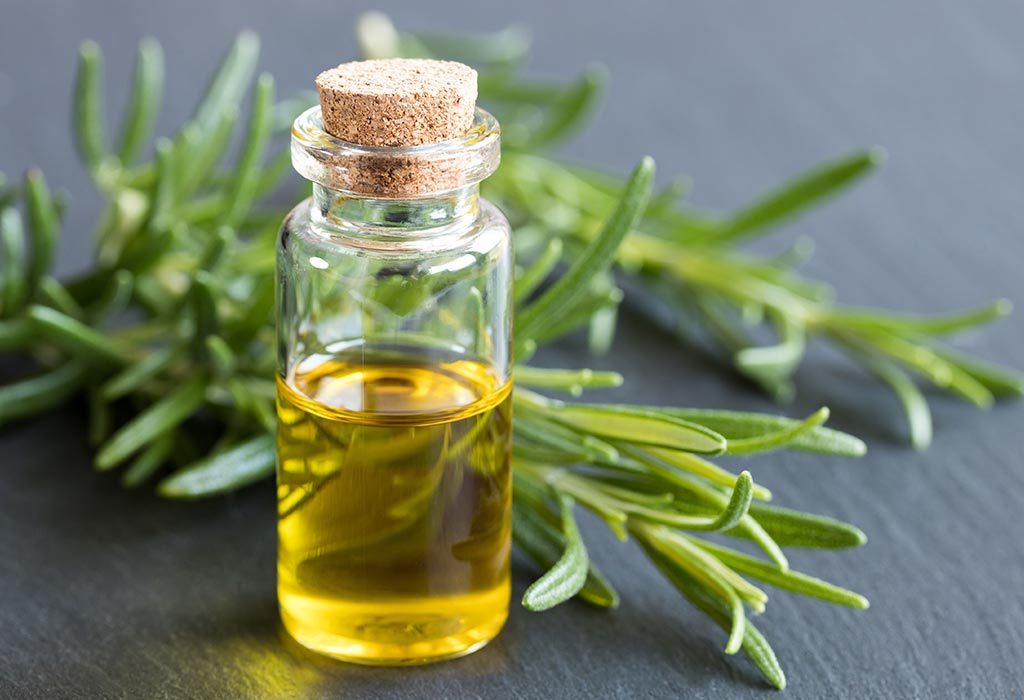 Rosemary oil is extracted from the flowering tops and leaves of the rosemary plant. The antibacterial properties of rosemary oil help treat acne. Using this oil can also help in flushing out toxins from your body and improving blood circulation, thereby lowering cellulite formation, as well as reducing the existing cellulite on your body, if any. This oil, when used with coconut oil, can even tighten your skin, and diminish wrinkles and stretch marks.
2. Pomegranate Seed Oil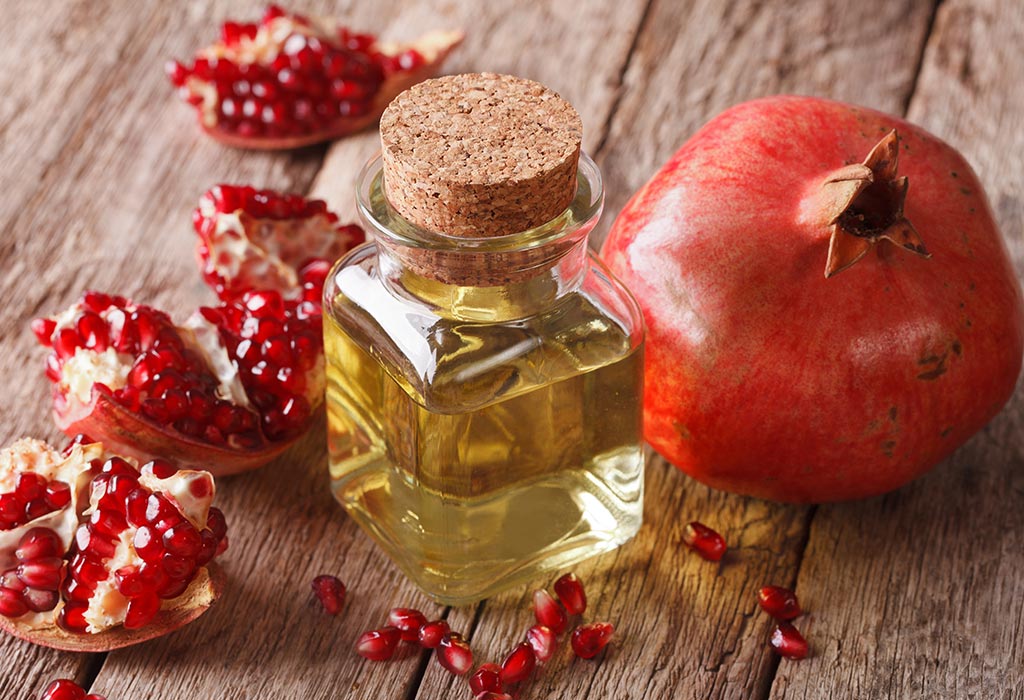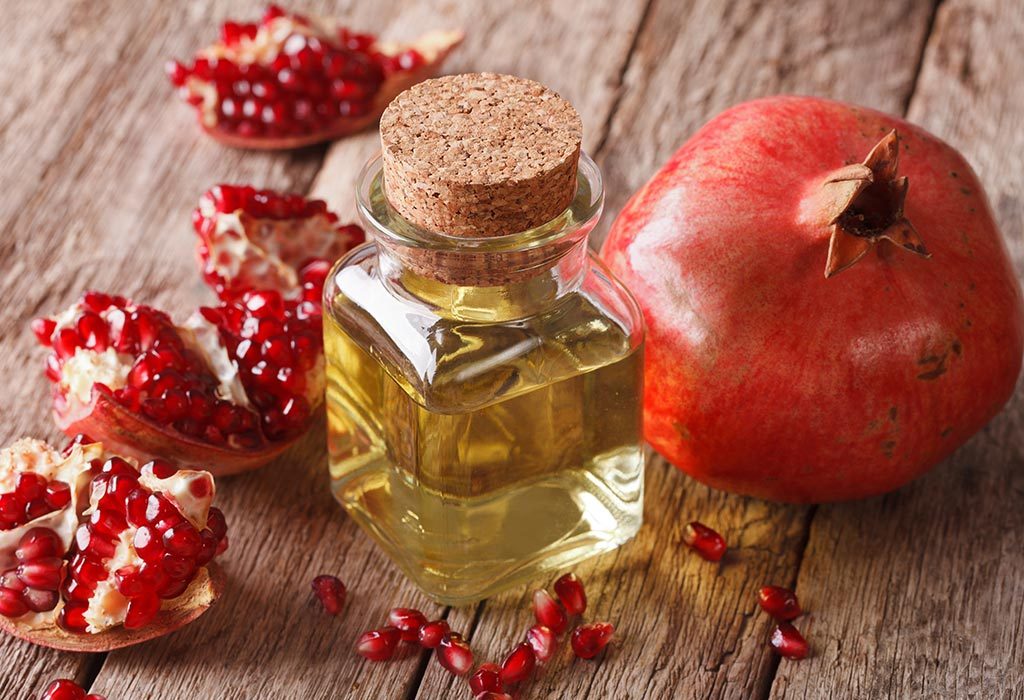 Pomegranate seed oil contains punicic acid, an omega-5 fatty acid, which is known to delay ageing caused by the damage due to ultraviolet radiation. The anti-ageing properties of this oil help maintain skin elasticity and promote cell regeneration. Furthermore, the natural antioxidants present in this oil can even prevent the growth of cancer cells in your skin. Apply this oil before going out in the sun; it will act as a sunscreen and protect your skin from sunburn and other damage.
3. Lavender Oil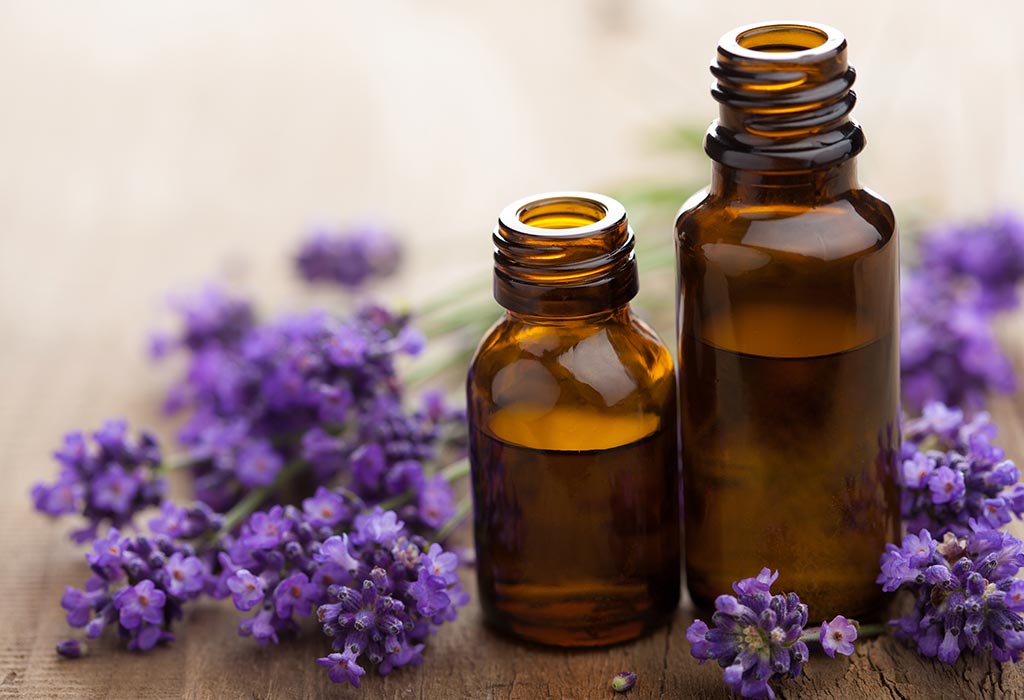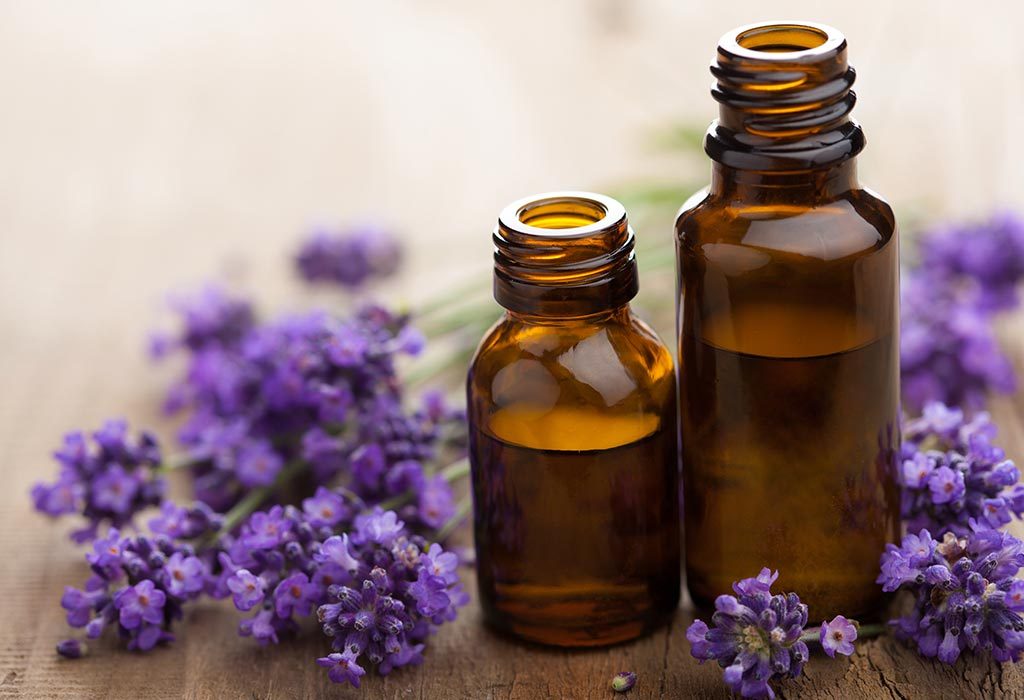 Lavender oil is not only known for its fragrance but also for the various benefits it offers the skin. This oil works well for those with acne-prone skin; however, it is equally good for all skin types. The anti-inflammatory properties of lavender oil reduce skin irritation and skin discolouration and soothe the skin. This aromatic oil is also considered a natural antiseptic and disinfectant which can help cure burns and cuts and heal wounds. Lavender oil is gentle, yet super-effective – so make it a part of your skincare arsenal.
4. Rosehip Seed Oil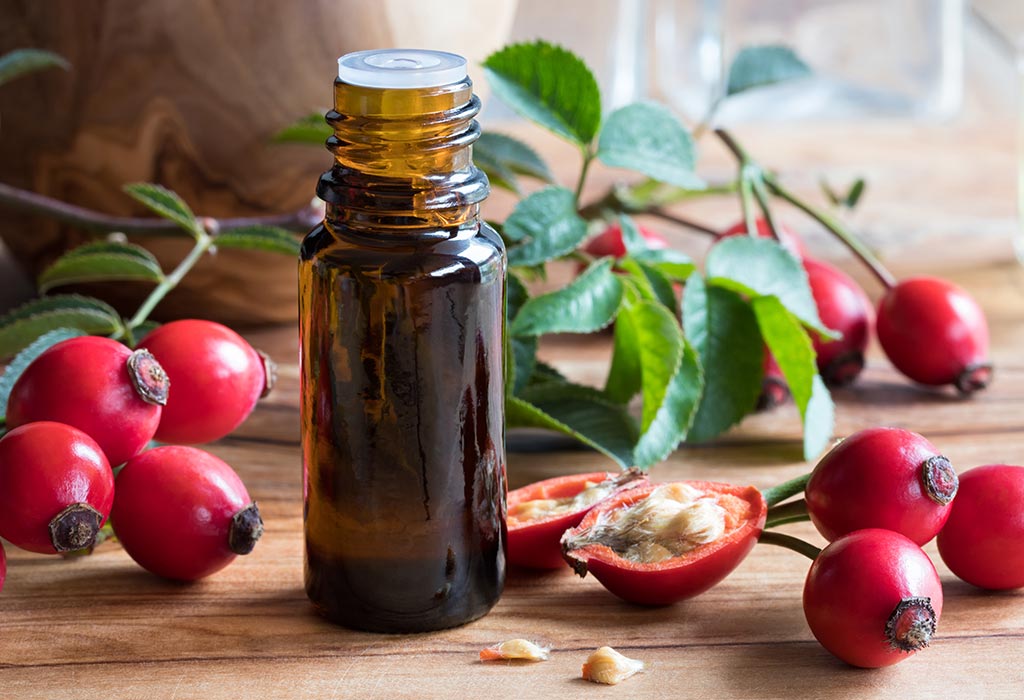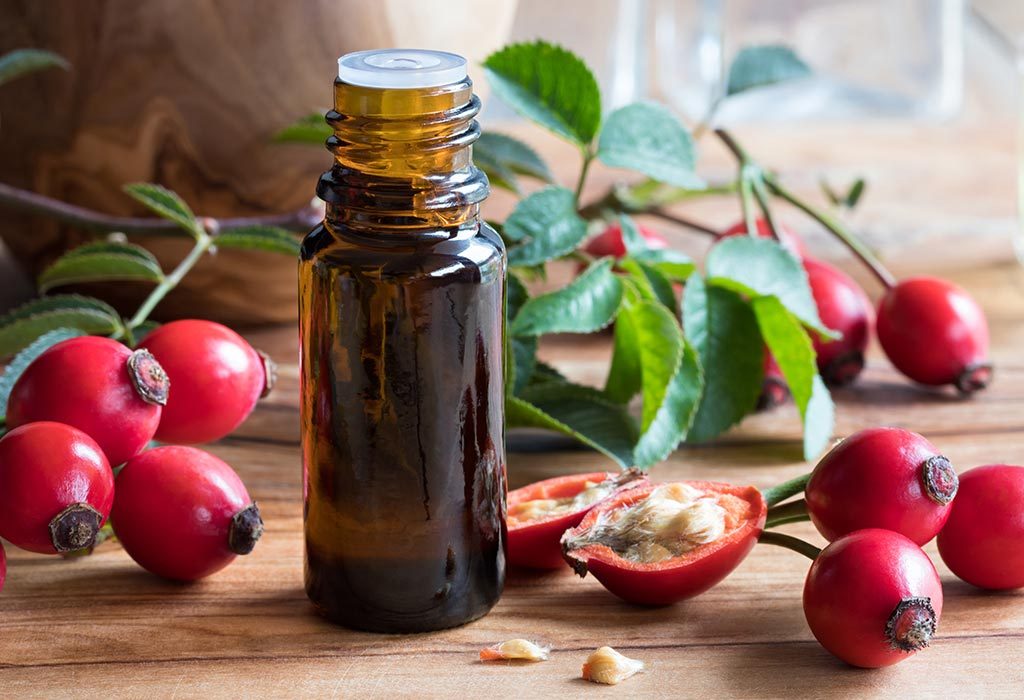 Rosehip seed oil is one of the best anti-ageing essential oils. It helps diminish scars and the appearance of wrinkles. The antioxidants and essential fatty acids present in this oil also aid in restoring skin elasticity and reducing dark spots. Another great quality of this oil which makes it a favourite among many is that it is light in texture. This property lets it get absorbed easily by the skin and promotes collagen production, giving you healthy and youthful skin. However, before applying this oil on your face, it is suggested that you apply a small amount of it on the inside of your arm to check for any signs of allergy.
5. Frankincense Oil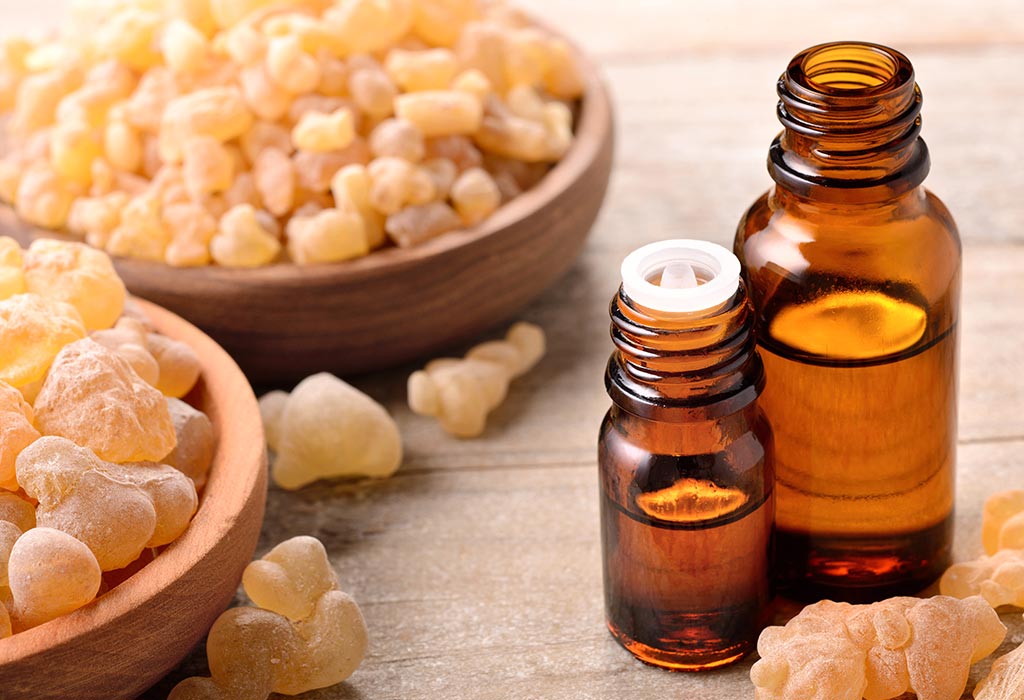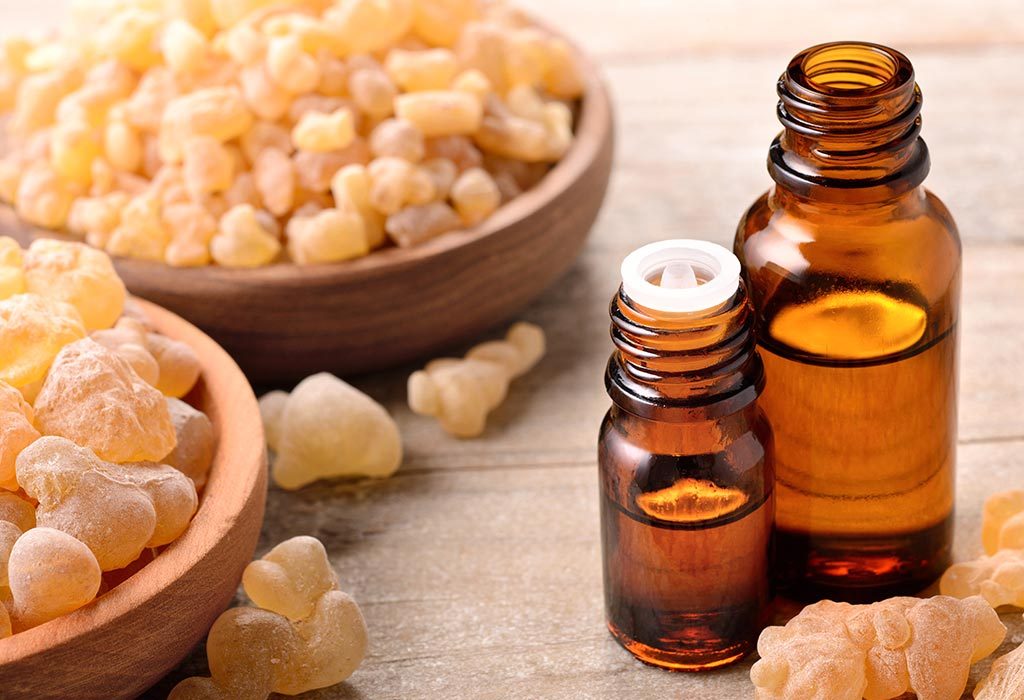 Whether you have blemishes, acne scars, or age spots – frankincense oil can treat them all! It's a strong astringent which helps tighten the skin, and its antiseptic properties can minimize wrinkles and heal wounds. Frankincense oil, also known as logan oil, is a wonderful gift of nature. It can soothe your irritated skin and give it an even tone – something that everyone longs for!
For best results, use this oil with coconut oil. Add 4 drops of frankincense oil to 1 tbsp of coconut oil, and apply it on your face; in a matter of few weeks, you will notice the (good) difference in your skin's health.
6. Neroli Oil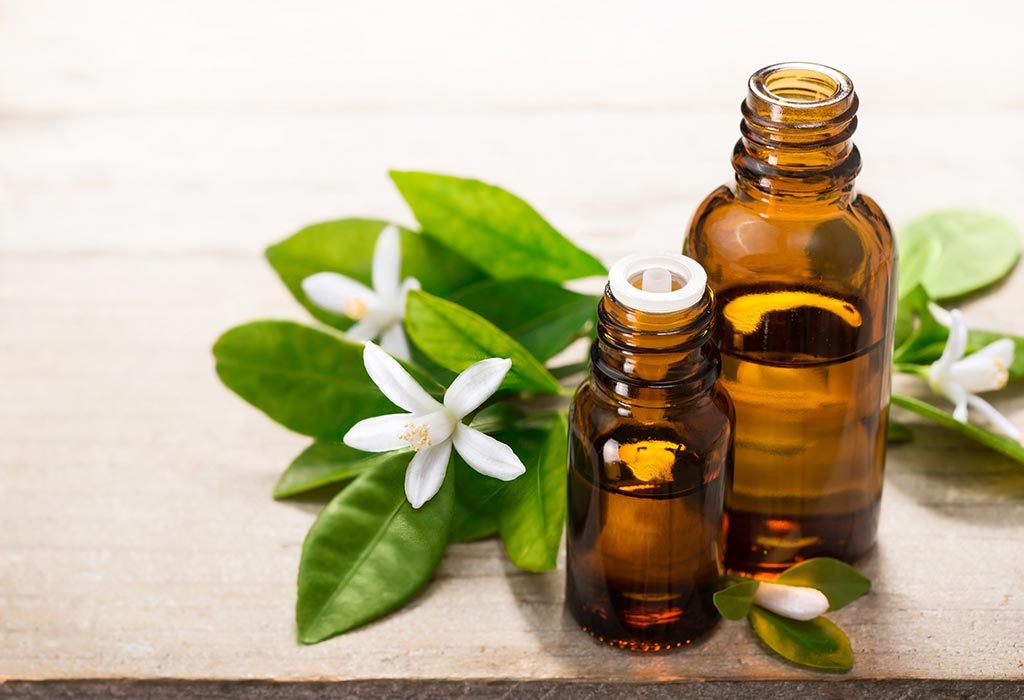 Neroli oil, which is extracted from bitter orange flowers, improves blood circulation in the body and furthers skin elasticity. But this oil is commonly used to treat wrinkles, acne scars, and stretch marks. Neroli oil also helps maintain the right balance of oil in the skin, which makes it perfect for all skin types. The antibacterial and anti-inflammatory properties of this oil prevent AND cure acne. Seems too good to be true, right? But give it a try; soon it will acquire a prominent place in your bag of cosmetics.
7. Sandalwood Oil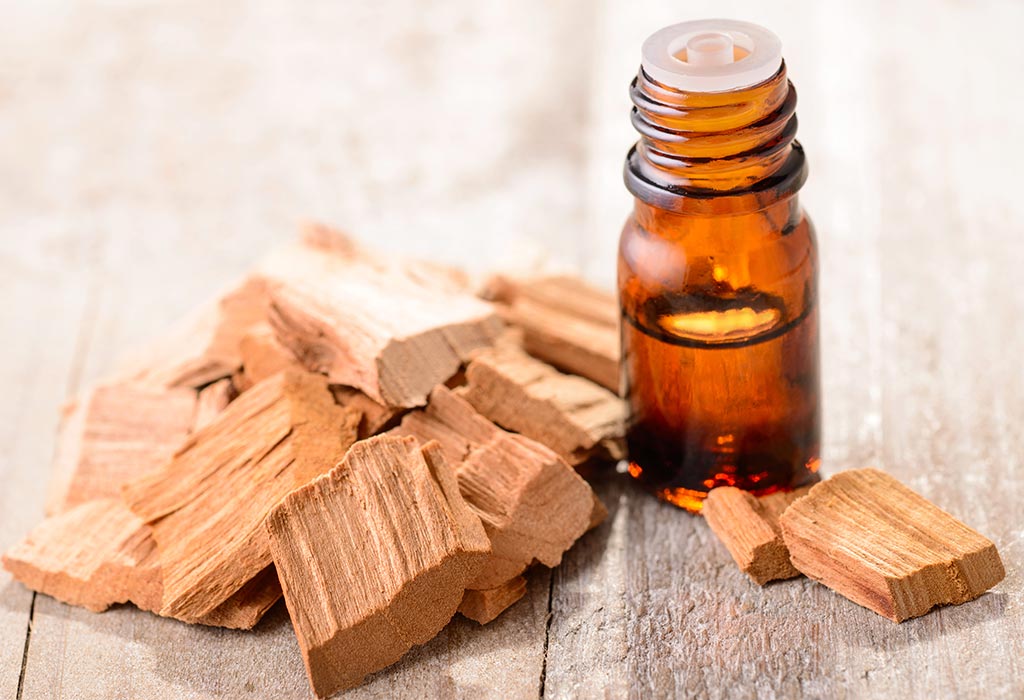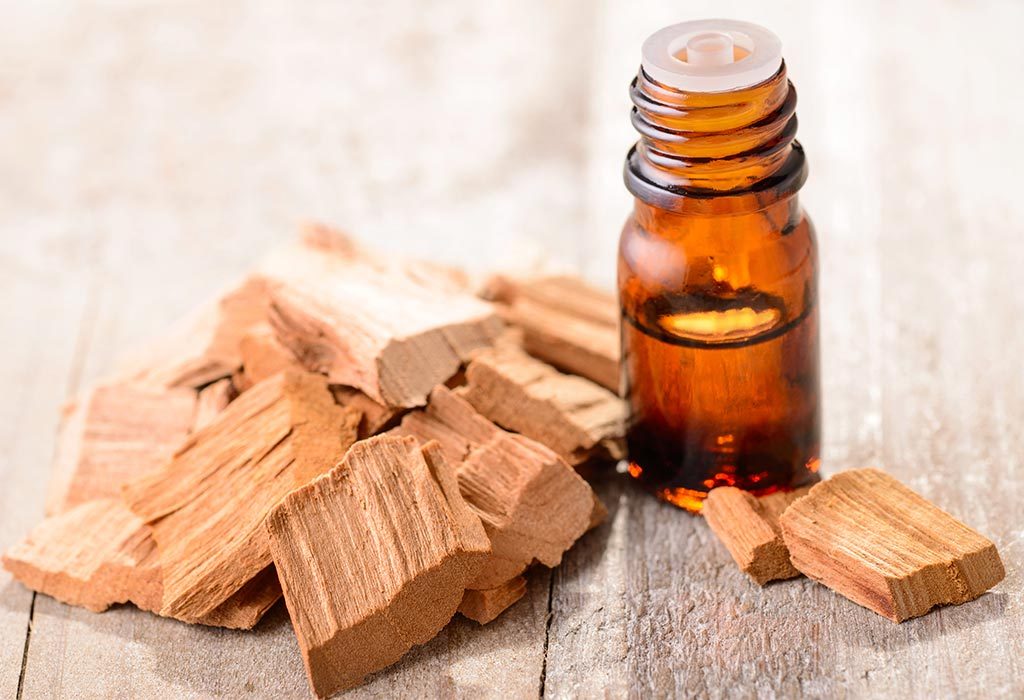 As a child, you must have had sandalwood paste applied on your face quite often by your mother. It would have been, after all, one of the 'dadi ma ke nuskes' that she firmly believed in. However, today, you hardly have the time to buy sandalwood or make a paste of it, which is why, you should consider using sandalwood oil. This oil acts as an astringent, which can help tone and rejuvenate your skin. Topical use of this oil will even help you get rid of scars and blemishes. Sandalwood oil is also known to smoothen fine lines and wrinkles on the face – nothing like Indian sandalwood, right? You may find this oil a bit expensive, but if you consider it as a long-term investment for your skin's health, you won't regret it.
These are some of the best and most effective essential oils that you should consider if you want your skin to look fresh and young. You can choose whichever you like; none of them will disappoint you. However, it is important to note that your blemishes or acne spots won't disappear overnight. Use the product over a period of time and give it some time; you will love the difference in your skin, and the best part – the results will be long-lasting. Make way for healthy, glowing skin!
Also Read:
Home Remedies for Glowing Skin during Winter
Kitchen Secrets for Making Your Skin Look Younger
DIY Face Packs for Glowing Skin