60 Popular Swedish Baby Names for Boys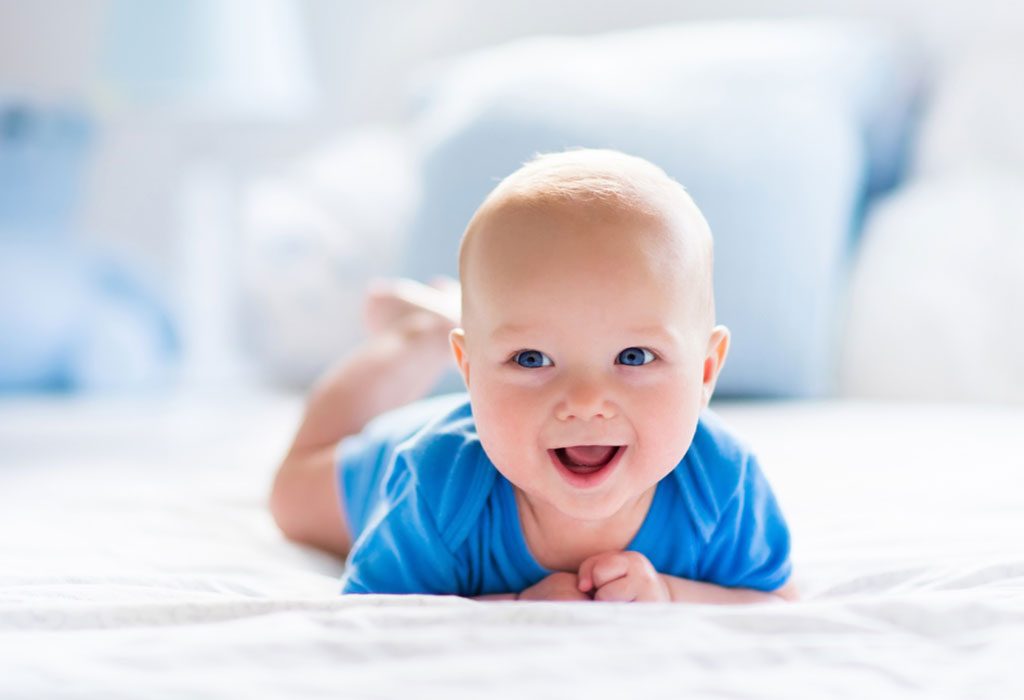 In this Article
Being a parent comes with a certain set of responsibilities, one amongst them is the delicate job of choosing the right name for your baby as there is no looking back after naming one. Parents are spending a lot of time in selecting unique and catchy Swedish names for boys. As a parent, it is your duty to choose a name that makes your child cheerful and happy when looked upon in the future. However, do not worry about the plethora of suggested names given by the people around you as we present to you a curated list of trendy and cool Swedish names along with their meanings.
Best Swedish Baby Boy Names with Meanings
Take a look at the latest as well as traditional Swedish baby boy names below:
| | |
| --- | --- |
| Name | Meaning |
| Albert | It is a name with German origin meaning 'noble and right'. From being a studious name, Albert is now a favourite among the royals. |
| Adrian | A bubbly and cute Latin name mostly used for boys than girls. |
| Acke | This wonderful Scandinavian name is a popular pick amongst the Swedish people for a baby boy. Calmness surrounds your little one with this name which means 'man of peace'. |
| Aaron | The first high priest of the Hebrews, Aaron is a powerful name meaning 'tall mountain', 'giant' or 'the one who is exalted'. |
| Andreas | Originally a Greek name, Andreas has been extremely popular for ages. It means 'manly, creative and outgoing'. Ain't that a great pick for your little boy? |
| Axel | A wonderful choice for a baby boy who is your heart and soul is this Scandinavian name meaning 'a divine source of life'. |
| Adolf | Adolf is a name with Swedish origin which refers to a 'noble wolf'. Sounds right for your the gift of your life. |
| Basilius | A popular Swedish name from the past is Basilius which is a name derived from Greek name Basileus which means 'king'. It is a name that comes with a powerful meaning. |
| Balder | Balder is a unique Scandinavian name and a mythological character meaning 'God of Light'. Baldr or Baldur is a god famous in Norse mythology. |
| Benjamin | It is a powerful name that is very much masculine. It means 'Son of the right hand'. It is derived from a Hebrew name Binyamin. |
| Bore | A short and sweet Russian name derived from the Boris Godunov, a 16th-century Russian tsar, it means to 'fight'. |
| Bernhard | Gift your prince with a name like this, meaning 'brave as a bear'. A power-packed name derived from Berend. |
| Borris | A famous baby boy name in Sweden is Borris which refers to a warrior. It is indeed a strong name that suits your prince. |
| | |
| --- | --- |
| Blix | It is a cute name originating from Sweden, it means 'joy and happiness'. The short and sweet name is gaining popularity recently. |
| Baltasar | It is a wonderful name from German origin which means 'protected by God'. Does that not sound like a divine name? |
| Borg | Borg essentially is a familiar form of the name Burkard, it means 'from the castle'. It might be an apt choice for your prince at home. |
| Casper | Casper is a unique and catchy name widely used in America. It is a name from Persian origin meaning 'treasure'. |
| Cai | Cai is a short and sweet name for a baby boy, it is a popular variant of the name Kai which refers to 'exotic and unusual'. |
| Carl | Carl is a wonderful name if you are looking for a name starting with letter C. It means 'a free man' and a German variation for a much common name Charles. |
| Christian | It is a very common name lasting from almost a century for its exclusive meaning that stands for 'a follower of Christ'. |
| Christoffer | It is a unique variant for common names like Christofer, It was famous in the medieval Christians as it means 'bearer of Christ'. |
| Canutus | A catchy and modern name for your baby boy is Canutus which refers to 'thin and slender'. |
| Claes | Isn't it amazing to see your baby boy emerging victorious in life? Claes is one such name that refers to 'the victory of the people'. It is also a variant of the popular name Nicholas. |
| Daniel | Daniel is a manly name originating from Hebrew, it means 'God is my judge'. It is a popular pick among the English people. |
| David | David is another elegant name famous from the period immemorial it means 'beloved'. This is a common name originating from Hebrew. |
| Denim | Denim is a cool and versatile name if you are looking for a name that starts with D. |
| Emil | A unique and stand apart name that is derived from German. It is derived from a Roman clan name meaning 'industrious'. |
| Egonia | If you want to see your boy emerge as powerful in life, then Egonia is a good find which refers to 'Edge of a sword'. |
| Elinar | Elinar is another interesting name meaning 'the one and only warrior'. How powerful is that name for your little one! |
| Edvard | It is a new twist to the common name Edward. It is an English origin name that refers to 'a wealthy guardian'. |
| Edvin | Edvin is an exotic Swedish name originating from English, it means 'to a wealthy friend'. |
| Eddy | Eddy is a catchy Swedish name very apt for the new generation, it is a diminutive form of Edward which means 'a wealthy guardian'. |
| Enar | Introduce strength and power to your little one by naming him Enar which means 'a warrior'. |
| | |
| --- | --- |
| Eskil | Eskil is a quintessential Swedish name if you are looking for a name starting with E. It refers to 'a vessel of God'. |
| Fabian | Fabian is a powerful Swedish name starting from the letter F. Many Roman emperors were named Fabian. It means 'a bean farmer'. |
| Felix | A happy-go-lucky name for your munchkin is the name Felix which means 'happy'. One of the best names for your baby. |
| Filip | Filip is a very popular name of the Swedish. It is a trendy and modern version of the very common name Philip which means 'lover of Horses in Greek'. |
| Folke | Folke is an excellent Scandinavian name which refers to 'people's guardian'. It is indeed a great choice for your baby boy. |
| Franz | A stylish and out of the box Swedish name is Franz. This name essentially means 'a Frenchman' or 'a freeman'. |
| Fredrik | Introduce a bliss of peace to your little boy with the name Fredrik which refers to 'a peaceful ruler' and is derived from German. |
| Frej | Shower the power to be the king of the world to your little one with the name Frej which means 'lord master'. |
| Fredek | Fredek is a wonderful Swedish name meaning 'peaceful ruler'. It is a Hungarian form of the common name Frederick. |
| Garth | Garth is a unique and cute Swedish name which means a 'garden'. It is a sweet name if you are looking for a name starting with G. |
| Gabriel | Originating from Hebrew, Gabriel is a popular English name which means 'God is my Strength'. It is the male version of the common name for girls Gabriela. |
| Gjord | Gjord is a catchy Swedish name for your boy. Shower a peaceful life for your little boy with the name Gjord which refers to 'peace of God'. |
| Gerhard | A classic, attractive and popular Swedish name is Gerhard. It means 'Strength of the Spear' and is widely used in Australia and France. |
| Guppa | For a catchy name starting from G, Guppa can be a great option; it means 'clever' or 'expressive'. |
| Gottfrid | A classic and attractive name of the Swedish is Gottfrid. It means 'a person who will live in peace and give peace to others'. |
| Haldo | Another mighty name for your blessed child is Haldo which means 'highest in the race'. It is a great choice if you are looking for a name starting with the letter H. |
| Hendrik | Make your little boy the ruler in the future by naming him Hendrik which refers to 'a person who rules the house'. It is a beautiful Swedish name. |
| Hilmar | Another excellent Swedish name is Hilmar which means 'notorious or noble'. It is widely used in places like Australia and Germany. |
| Heorranda | A unique name to your little prince if Heorranda which means 'an army shield'. It is an out of the box option for your boy if you are willing for a name which starts from H. |
| Jager | An interesting pick from the letter H is Jager which refers to 'the hunter'. This name is commonly used in America and Britain. |
| | |
| --- | --- |
| Nicklas | Nicklas is a variant of the popular name Nicolaas. It means 'victory' and was derived from the name of bishop pf Myra Saint Nicholas who is known to give away gifts to people secretly. |
| Olin | A short and cute Scandinavian name is Olin meaning 'holly'. Olin is one of the common names used in Germany, Britain, and Australia. |
| Rubert | Rubert is a new and trendy variant of the name Robert. It is a popular Swedish name also widely used in Australia and Germany. |
| Sigge | Sigge is a wonderful Swedish name meaning 'one who is always victorious'. Danish and Germans also use this name commonly. |
| Tore | Tore is a nice variant of Thor who is a powerful God of Thunder according to Norse mythology. Thor is also known as the chief god Odin. |
| Viktor | Shower abundance of victory to your little boy with the name Viktor which means 'victorious or the conqueror'. It is a Swedish version of the name Victor. |
A person's name is the greatest and unique identity. We do not get the privilege of selecting our names, names are our gifts for life which we receive from our parents. So, forget the old Swedish names that are very common and select a unique, cool and powerful name that boosts your little one's individuality as he grows. So, the recognition and the significance of your child's identity is through the name you choose. On that note, all the best in selecting a priceless gift for your child in the form of a name that perfectly suits his charismatic nature.