6 Reasons Why Hansa and Praful are Relationship Goals!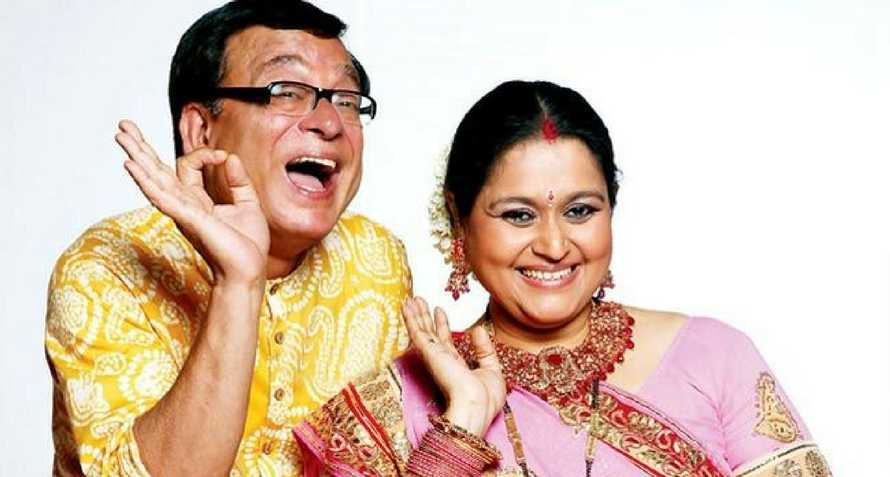 As ridiculous as it seems, Hansa and Praful are actual #RelationshipGoals that we should all aspire for!
Being movie buffs and tele-junkies, all of us have that special place for romance in our hearts, whether it is conveyed out loud or not. Reading Pride and Prejudice and Romeo and Juliet; watching all those 90's love stories and those daily soaps etched in romance, our lonely hearts also aspire for some good old-fashioned romance. Don't they?
But what about those rom-coms where the mushiness of love stories take a backseat while comedy takes centre stage? Those lovey-dovey characters interwoven in a comedy are often sidelined. But these are actually the people we should be idolizing when it comes to characters lost in love!
One such pair is Hansa and Praful from the iconic comedy serial 'Khichdi'. This is the pair who without any drama, without shedding tears relentlessly, without voicing 'I love you' to each other in every single episode made us believe in true love. Hansa and Praful give every married couple some serious relationship goals.
It may seem ridiculous, but it's time to get inspired by this pair because a couple like this is hard to find. These are the relationship goals you should learn from Hansa and Praful!
1. Their Support for Each Other
The way Hansa and Praful stood for each other was remarkable. They always sat close and supported each other's statements (no matter how meaningless they were!). They just knew how to be there for each other.
2. The Unconditional Love for Each Other
They didn't need to convey their love by words of assurance, but their eyes conveyed every single emotion hidden in their hearts. The way Praful flirted with Hansa and her reaction might make it seem funny. But this couple surely knew how to win hearts. Their cuteness just overflowed when all Hansa said was "Ae Praful" and Praful used to be all ears for her.
3. The Way They are Always Complimenting Each Other
Hansa and Praful sure knew how to keep their romance alive day after day. Hansa never did any household work; after donning her heavy makeup and wearing that gajra and eccentric jewellery, she didn't lift a finger, but Praful never seemed to be irritated. Instead, he complimented her for her unconventional beauty. Hansa too always thought highly of her husband and no matter how nonsensical, she defended his logic and praised his intellect at all times.
4. They Have So Much in Common
Although it is said that opposites attract, when it's Hansa and Praful this rule does not apply. Hansa and Praful were like birds of a feather. The way they laughed at each other's jokes, or the way they supported each other's statements, regardless of how idiotic. Of course, their talk made no sense to Babuji, but Hansa did enjoy the cheerful banter and teasing between Praful and Babuji, and let's not forget Hansa's iconic dialogue, "Babuji ko to kuch bhi nahi pata" which clearly left no room for further conversation!
5. The Trust They Shared
Their immense trust in each other makes them top the list of ideal couples. They rarely doubted each other; even if one was angry with the other, they knew how to quickly patch things up.
6. The Way He Explained Things To Hansa
Everything aside, the way Praful explained words to Hansa garnered roars of laughter among the audience.The way he explained words like—automatically, mature, alphabet, or asset made us reach out for a new dictionary, the dictionary of love. And the way Hansa listened to whatever he said shows her trust in him and their respect and love for each other.
While watching it for the first time, you may have noticed their love. But rewind the reel and re-watch this series, because this time Hansa and Praful's relationship will give you a whole new perspective on love and life. You can even catch them on Star Plus all over again as they are set to make a comeback with the show! The teaser trailer sure looks promising: