6 Natural Ways to Detox Your Body After Diwali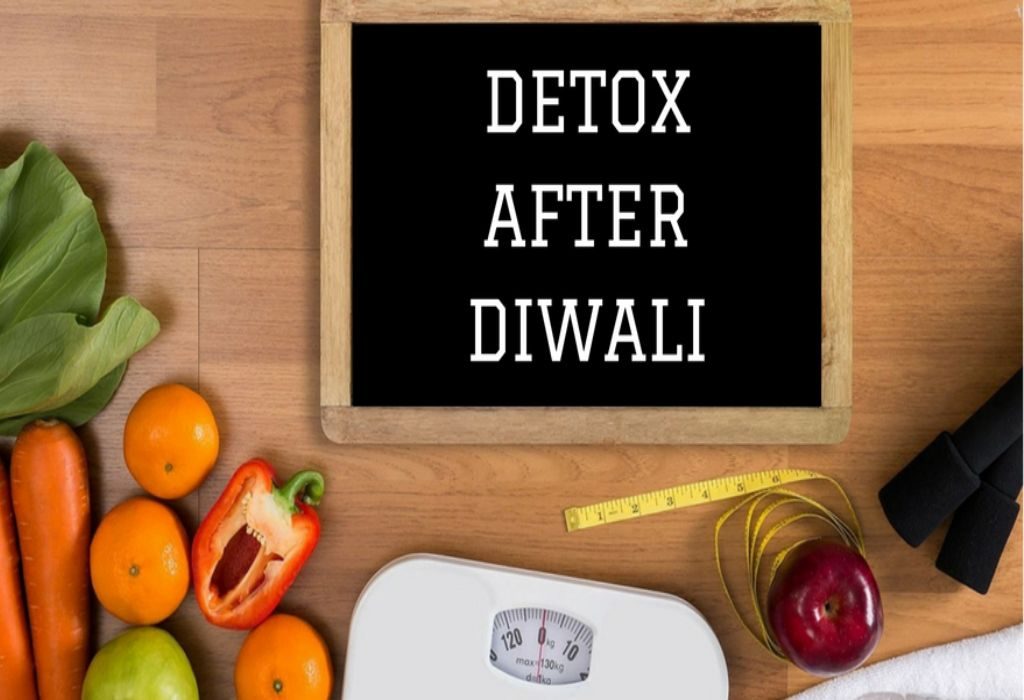 In this Article
How was your Diwali? We bet you had a splendid though crazy time, busy with celebrations, decorations, making treats for your family and relatives, and splurging on mithai and snacks. The happiness still reflects on your face, but guess what – your body and skin are complaining! Diwali can leave your body tired and full of toxins – something you need to repair with daily detox tips for health and rejuvenation.
Diwali can be a really hectic time for the body, what with all the stress of preparation and meeting relatives and eating sugar-laden food. This is why many people tend to fall ill or have problems such as skin rashes, weight gain and digestive problems after festivals. But worry not – we have a post-Diwali detox plan that will help you flush out all those toxins and continue to glow inside-out!
How to Detox Every Day for a Healthier You
Here is a recommended natural detox plan for you to flush out toxins from your body after Diwali. Follow it for at least one week to revive your health and vitality. It is a good idea to incorporate these habits as part of long-term wellness as well.
1. Cut Your Sugar Intake for 3 Days
Diwali is full of good cheer and good old mithai! If you had too many sweets to consume during Diwali, cut down on your sugar intake for at least 3 days. Try not to add any sugar at all to your foods and instead rely on natural sweeteners such as fruits.
Tip: You can also opt for stevia, a sweetener that is a great alternative to sugar.
2. Drink Lots of Lukewarm Water
Age old advice? Yes, but then water really is the essence of life and good health, especially when you're wondering how to detox your body naturally. After Diwali, make sure you drink six to eight glasses of water a day. This will keep your body hydrated and free of toxins. Drinking lukewarm water is a great way to flush out toxins and is better than drinking too-hot or too-cold water. Starting to do this daily will slowly make it a habit.
If you don't like drinking plain water all the time, add a little twist of lemon. Or add a teaspoon of honey to warm water and drink it before breakfast to cleanse your system.
Watch: Simple make-at-home detox water recipes and tips!
3. Go Green and Organic
Another way to detoxify your body naturally at home is to include green leafy vegetables, fruits and organic food in your diet. Some good foods to eat as part of your post-Diwali detox are:
spinach
tomatoes
oranges
ginger and garlic
artichokes
yoghurt
At times when you're too busy to make a proper snack, make a green smoothie instead. Remember those mornings when you just don't have time to eat? Quickly blend your favourite fruits into a smoothie and sip your way to health. While you're at it, get your husband and kids onboard too.
Note: Prefer to eat light but frequent meals throughout the day instead of three heavy meals. Since your body is tired out after Diwali, this will be easier on your digestive system and also keep you energised.
4. Drink Green Tea
You may have had a long love affair with coffee, but it's time for some change. For a natural body detox, ditch the caffeine for a cup of green tea to really get those antioxidants flowing in your body. If you must drink coffee, reduce the number of cups down to two or switch to decaf. This is one daily detox tip that will get your skin looking top-notch.
5. Sweat a Bit
A little bit of exercise must be part of your cleansing ritual after Diwali. This forces you to sweat which is great for detoxification. Take some time out for physical exercise every day to give your lymphatic system a power boost. Every once in a while, you can also enjoy a sauna session to sweat it all out. The best way to detox your body, no?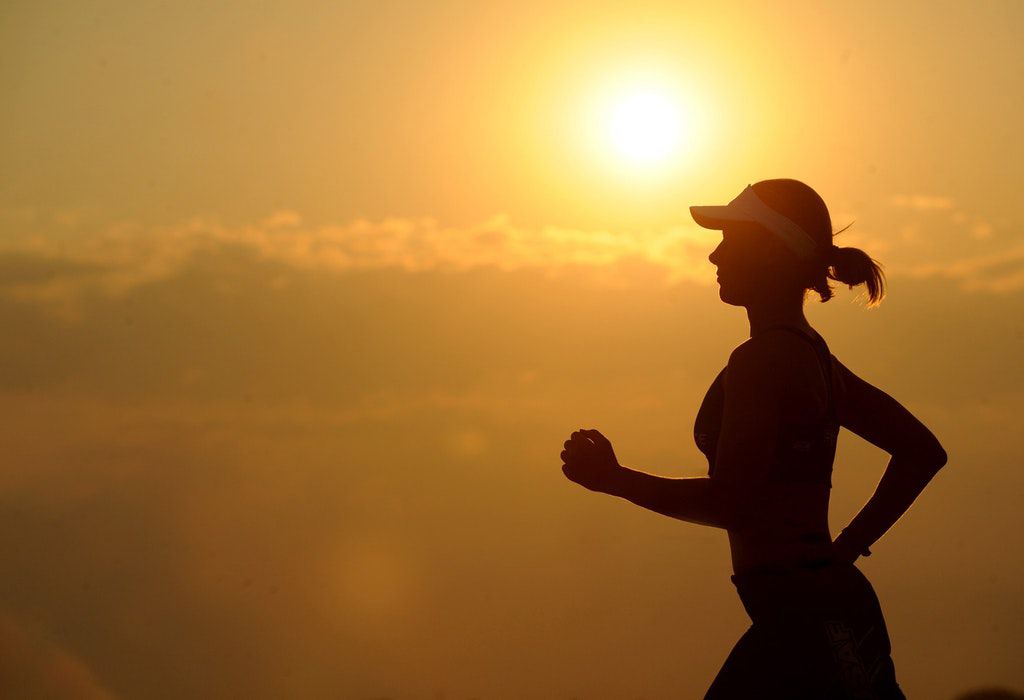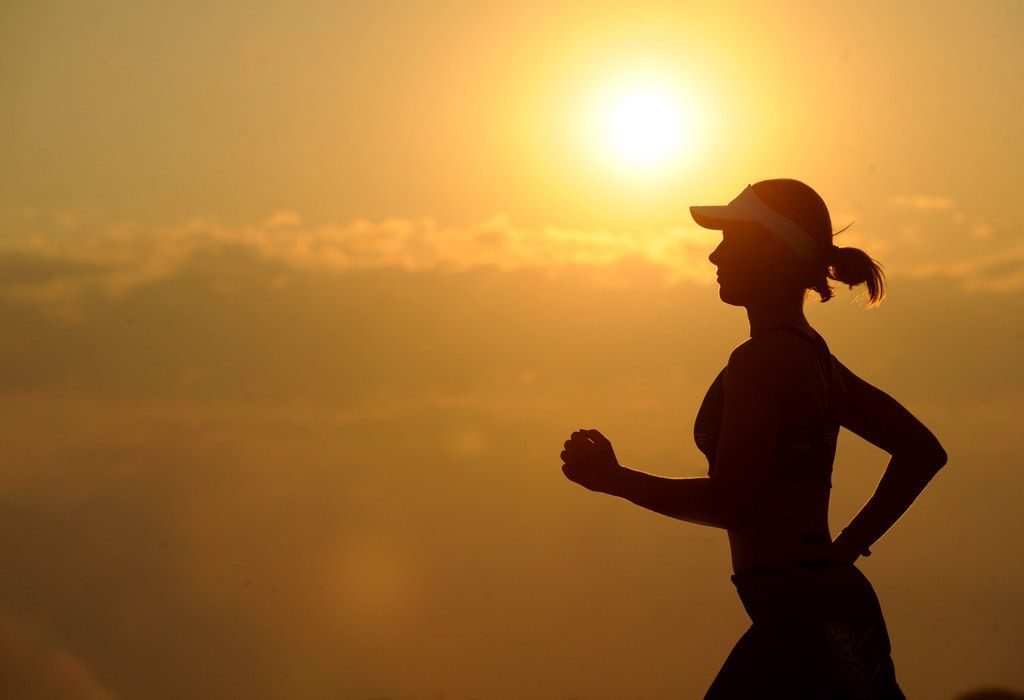 6. Internal Healing Through Yoga
Stress is probably the number one enemy in every mom's life. And festivals, for all their joy, are also full of stress! One way to deal with it and reap the benefits of daily body detoxification is to relax the mind through yoga. Buy a yoga mat to stay comfortable and practice deep breathing, meditation and gentle exercises to keep yourself centred. Here are some good yoga poses to help you detoxify as well as get relief from pain and body ache after Diwali.
Starting with natural ways to detox your body will translate into health benefits you are sure to love. What's more, you don't have to book a day at a health spa or go on a fast. You can do it right at home and with no extra budget. While we definitely recommend you start this detox program post Diwali, it is a good idea to detoxify yourself every once in a while by following these simple, purifying habits. Yes, being busy with the kids, work and home hardly leaves you time for yourself but you totally deserve some 'me time' for something so healthy!