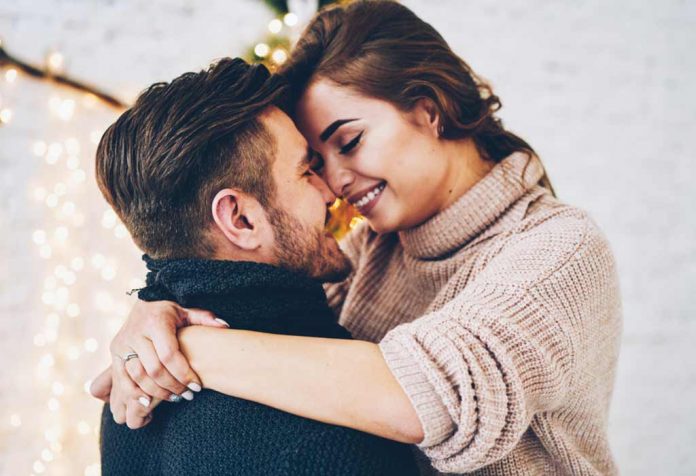 Last Updated on
The winter chill has been around for a while now and with January around the corner, the temperatures are going to dip further! If you're not a winter baby and shuddering every time a cold breeze passes your way doesn't count as your favourite activity, you'd agree that there's nothing better than staying in at home. But what if your spouse wants to rekindle the romance and turn up the heat in your marriage by spending some quality time together out on the town? Well, here's how you can get the best of both worlds!
Turn Up the Heat With Your Partner With These 6 Ideas
Whether it's in the comfort of your home or some time out together, here are a few ideas you can try out. As long as your kids are safe and sound in the hands of a good caregiver (a babysitter, friends or relatives), you're good to go – and in some cases, you can involve the kids too!
1) Plan a Romantic Staycation
Couples who love to travel would have had their itineraries prepared well in time before the holidays began. But if you're more of the type who loves to chill at home (or in this case, stay warm at home!), then a staycation can be a great idea. A staycation is exactly what the name suggests it to be – taking a vacation in the place you stay. That means your home doubles up as your private luxury resort and your place of residence becomes your destination to explore! Since there won't be many surprises when it comes to the weather of the place, you'd be well-prepared when it comes to places to go to, outfits to wear, and events you can catch up on. And when it comes to stay, if you can't go to a hotel room, bring the hotel room to you! Introduce elements like flower petals, scented candles, fancy decor – and to keep things warm and cosy, a humidifier too! Make it a 'Home Sweet Home', indeed!
Hint – Pillow forts may be for kids, but there are a few grown-up things you can do in there! *wink*
2) Cook a Meal Together
Cooking nutritious meals for your family is one thing; cooking up a nice, romantic meal, complete with a couple of glasses of wine, meant just for the two of you is a whole different experience though. Root vegetables, spices, and meat generate heat in the body, so rustle up some fancy recipes with these ingredients you wouldn't try on a regular day. Cooking will also definitely help keep you warm with all the different processes involved. But more than anything, the idea of preparing something for someone you love (and being on the receiving end of the dish) makes you feel warm and cosy, right? After all, one of the ways to a man or woman's heart is definitely through their stomach!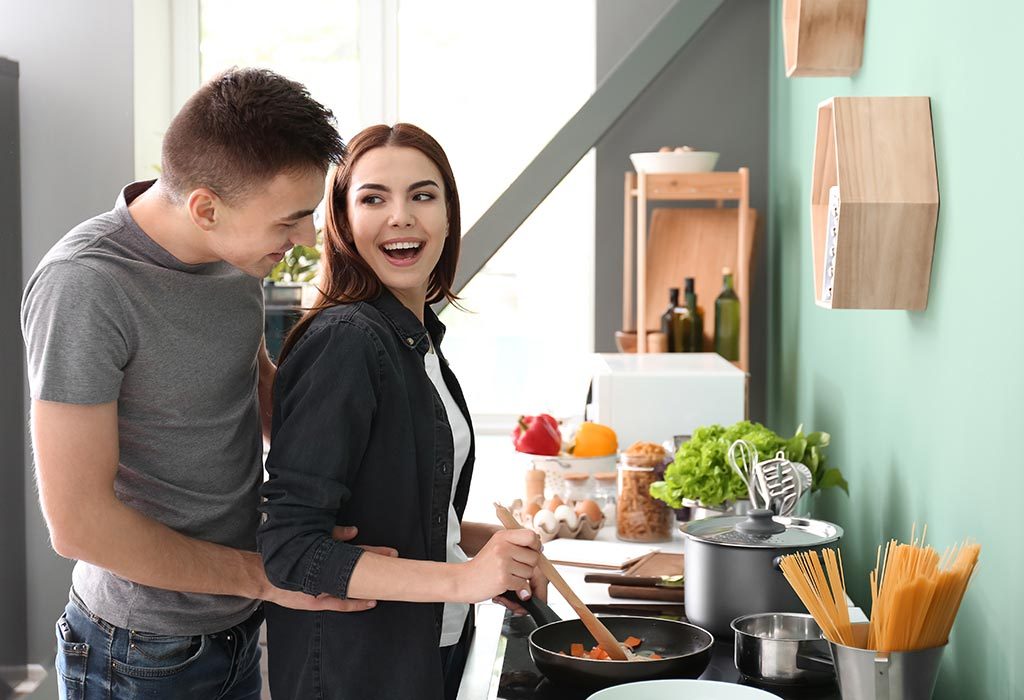 3) Plan a Movie Night
With an abundance of entertainment channels churning out new movies and shows, a movie night can be yet another way to stay cosy in the cold weather. While going for a movie in a theatre is always going to be a welcome idea, there are some places which aren't very merciful with the air conditioning, are there? Well, that's where a movie night at home comes into play! Whip up a bunch of your favourite snacks, make a makeshift bed of blankets and pillows, dim the lights, and put on a movie – a new release or a favourite from the yesteryear's to bring in a nostalgic vibe. The best part of doing this at home? The temperature control is entirely up to you and you can snuggle up to your partner when it gets too cold!
4) A Late Night Drive Out in the City
One of the best parts about this weather is how it ties in with the festive season, which means that festive activities will still be running in a lot of places for an extended amount of time. A lot of places will still have colourful decorations and lights put up, and there's no better time than at night to really appreciate the sight they'll create. So hop into your car, armed with hot chocolate or coffee or soup in a thermos flask, turn up the heat, play the most romantic tracks you can think of on your car's stereo, and cruise slowly through the city. Take in the city lights in the warmth of your car, but do stop if you see a picturesque location – there are some good photos that can come out of having colourful lights as a backdrop, and they're going to serve as memories of a great night, someday!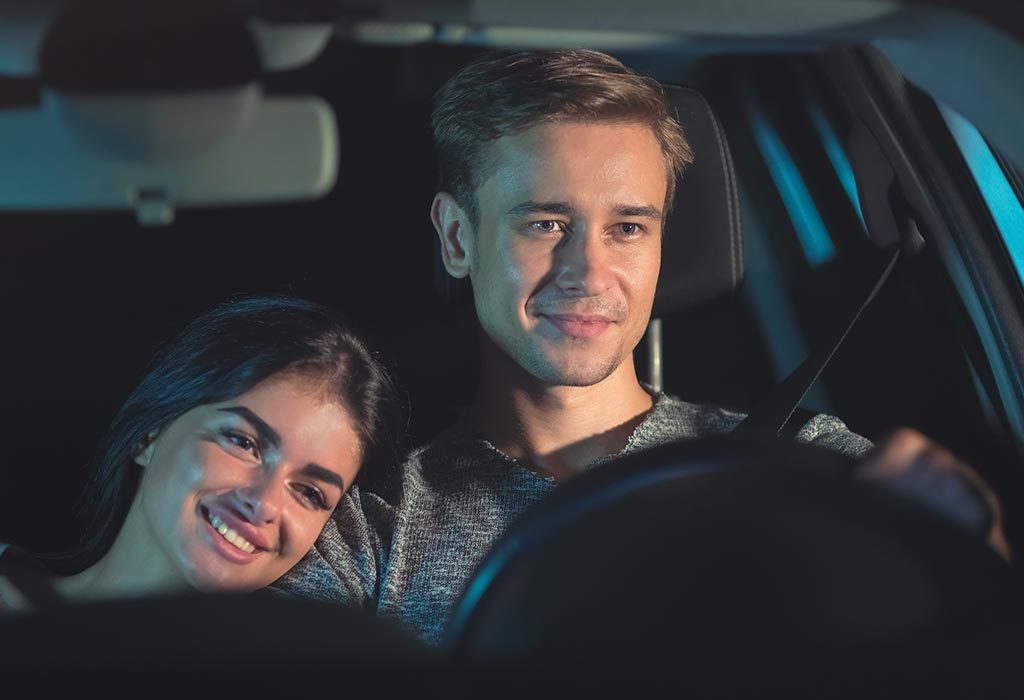 5) Work Out At Home TOGETHER
Snuggles and cuddles aside, another way to keep warm is by working up a sweat. The winter season can cause you to put on weight because of certain reasons, but keep that possibility at bay by working out with BAE! Having someone to account for will help you fight lethargy, and if it's too cold to work out outside, do it right at home. There are plenty of video tutorials available out there for couple workouts; so get yourself and your equipment in order, and get that body moving! Tons of teasing and laughter are guaranteed when you exercise with your better half; and if your kids can join you, it's going to be a laugh riot for sure!
6) Have a Conversation That's NOT About Your Children
Very often, once kids come along, conversations between couples tend to revolve entirely around topics related to the children. Well, put that on hold for a while, as you take some time out of the day to snuggle together under a blanket, pore through your wedding album or old pictures, sip on something warm, and talk about the good old days. Use this time to appreciate each other, and make plans for certain goals you'd like to achieve together. Remember, keep it light-hearted and casual; the objective of this conversation should be to feel all warm and cosy and be grateful for what you have with each other, not to result in a fully-planned calendar for the next two years!
The winter season will be here for a while – don't let the cold and gloom dampen your spirits; instead, use it as an opportunity to cosy up to your partner and rekindle the love!
Also Read:
Interesting Winter Date Ideas for Husband and You
Why Winter is Best for Making Love
Why Dating is Important for Married Couples