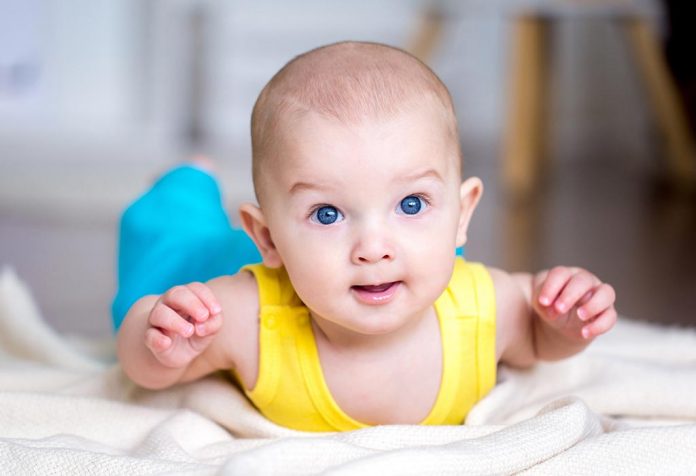 Last Updated on
Turkey is home to one of the oldest, long-established cultures in the world, with history and tradition that speaks for itself. The naming practices of the nation have also been well followed. At birth, the child is given one or two names, most of which are gender-specific. Selecting a suitable name for a baby boy who is no less than a prince is a challenging job. We're listing some of the most famous Turkish Islamic baby boy names in the world, and we're also telling you what they mean, so you can pick one that best fits your boy.
Popular Turkish Baby Boy Names With Meanings
Here we are putting some cool Turkish boy names and some other unique names.
Aagha word means one who can have control over something, Lord, Chief. This is a noble name that represents the efficiency and positive qualities of a person.
A perfect name for your baby boy if you are looking for modern names. Adlee in the Bible means the one who is measured by God. It means 'just or fair' in Turkic.
Ahmet is an Arabic derived word and this name is the principal transliterations of the name Ahmed which means a disciple of Mohammed.
If you are looking for a name which means sunrise, then this is the apt name. Originated from the Turkish language, Altan means crimson sunrise.
A royal name for your baby boy which means King or the Lord. In the 12th century, this name was given to the noble crusader in the Jerusalem Kingdom.
A unique name that has been popular nowadays as this Turkish name represents the character of a person. This name means peaceful, quiet and calm.
A charming name that has a strong meaning combined. This name means to be fast and remains as strong as a lightning bolt.
A trendy name is derived from an Arabic word and it means a sincere and honest person.
Cahil is an ideal name for your little one as this word means young and an innocent person.
Cetin is a classic Turkish name meaning a tough, hard and strong person. This is a famous Turkish name used by most of the traditional and modern families.
Ceyhun is a regal name for your smarty boy and it's also the name of a central Asian river.
A smoky name for your baby boy which also has an inner meaning of a person's quality. Deman means one who is very helpful and supportive.
A strong name for your strong boy meaning is for one who is made of iron.
Efe is an elegant variation of the name which means elder brother and for someone who has immense strength and affection.
A widely popular name Turkish baby boy name, which means the person is born to fight with fire.
A cool baby boy name which is a Hungarian royal title. This can be the best name if you are looking for cool names or nicknames.
A quality name for your brave boy meaning winner or a victorious man. This is an uncommon baby boy name.
This name means the Emperor or Ruler. Hakan is a popular Turkish forename, based on the Turkish variant of the imperial title Khagan.
Hosmunt is a Muslim originated word. Turkic people use these words to name their baby boy. Hosmunt means a clever person.
Hasad is an Islamic word. Hasad is a name that means harvest or reaping. Hasad is a name used by parents to name their baby boy.
Halil is a word with different meanings. Halil is an Arabic word that means bosom friend. In Turkish, Halil word means an intimate friend.
Ihsan means compassion. A classic name for your prince with a charming personality.
Ibrahim is an Arabic originated word and it means friend of God or father of the nation. This is another most popular name for a baby boy all over the nation.
Kaan is an affectionate name that means king or ruler. Many parents want this as their son's name as it means kings of kings.
Kahraman is one of the most exotic-sounding names which means hero. your son is the hero of your life so this can be the best name for you.
Latafat is a Turkish originated word meaning elegance. This can be spelt in different ways so one of the variant spelling is Lataphat.
Levent is a masculine name meaning good-looking.
Latifah is an adorable name for your son as this means elegance and some people also spell this name as Lateefah.
Name your handsome boy as Mesut which means happy or pleasure. A best-suited name for your bundle of joy.
A short and attractive name for your little darling king. Murat means a wish that comes true.
Mert derives from the Persian word mard, meaning man or man. Mesich is the Turkish version of Mohammed. It means appreciation or recognition.
A stylish and cool name which means an original place or the new city. It has been observed that most of the Muslim parents use this name for their baby boy.
Niroop is a sleek and sexy name for your little Champ. Niroop means a bright sparkling appearance.
Nijaz is a very cute name and would be a perfect name for your son. Nijaz mean want, desire or wish.
This is a fancy Muslim name. Okan means an individual of a noble nature with a respectable and noble look.
A fascinating name which means a person with an expressive and vibrant nature. Osmanek's name is a famous Turkish name used by many other religions as well.
A decent name meaning a composer or a storyteller. Ozan has a charm in the name and a famous poet has been named the same.
A sweet and simple name for your baby boy. Rifaat means a high-status person or a rank holder.
A brilliant name for your one and only boy meaning pure. Consider this name for your child.
Suleyman means peace. Sulayman is a Turkish form of the Greek and Latin name Solomon, a variation of the Hebrew name Shelomoh, originating from the Hebrew word shalom means 'peace.'
A powerful name for your strong boy which means power and dignity.
An admirable name for the happiness of your life. Tanju is an ideal name which means the blessing which you have received from god.
Truong is a bold name that refers to a meadow or a college.
44. Tabeeb
An authentic name which means a doctor or a physician. This can be a perfect name for a child who goes into the same profession when he grows up.
Tuncay is a combination of a trendy and classy name which refers to a moon composed of bronze or a moon that reflects in bronze color.
This Turkish name itself shows the meaning of the word. Yadgar means memorable.
A well-deserved name for your little boy which means the appearance of Joseph. It means God will rise.
Yildiz is a traditional name which means star. A perfect name for your baby if you are looking for names starts with Y.
Zehab is a Turkish Islamic word which means gold.
Z is the last alphabet and Zeki is a simple and intelligent name for your little one which means clever and intelligent.
A name represents the quality and character of a person. Names also represent the personality of a person, and choosing a name with its meaning is a difficult task for parents. Choosing a name is the most significant gift offered to the infant by their parents, and it has been noted that both of the parents end up with debate while choosing the name. So wishing you the best of luck in choosing a perfect name for your boy. Happy Parenting!