50 Popular Dutch Baby Names for Girls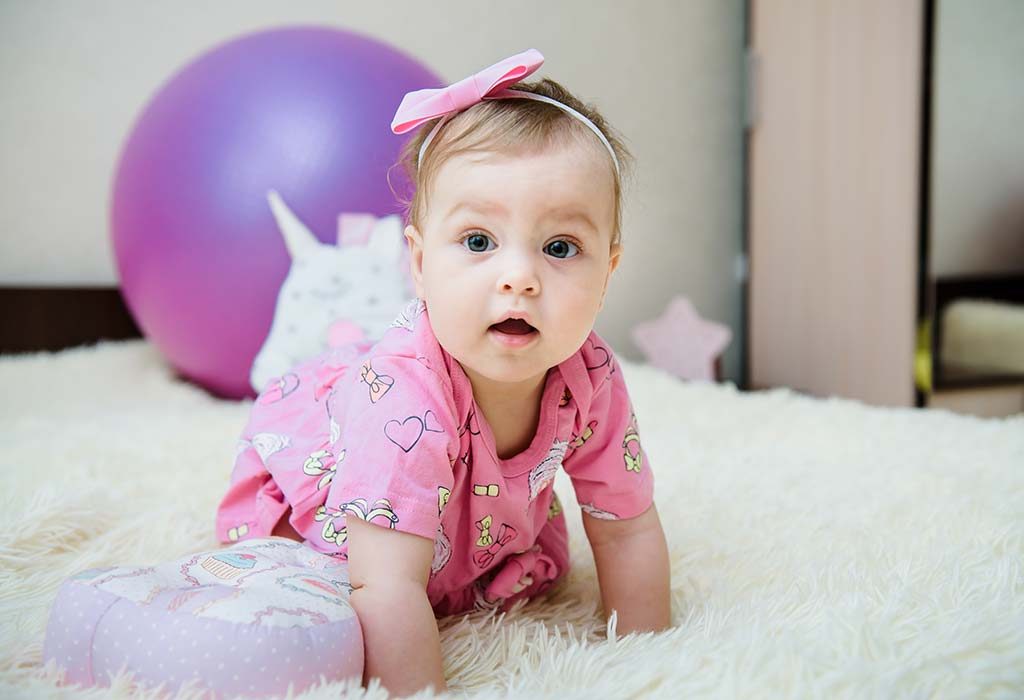 In this Article
From the time parents start expecting their child till the time the child is being born, parents keep looking for the best names for their baby. Many aspects that are taken into account while deciding the name for your baby like the meaning, origin, popularity, uniqueness, and so on. The name chosen for your baby must have a positive impact on her life and her character. The meaning of the name chosen for your baby will be very important as it carries forward the importance of her in your life as well. Parents wish that the name chosen for their child will make the baby grow into a wonderful human being who is loved by everyone.
Dutch baby names for girls have a great significance of nobility, eminence and strength. People of the Netherlands, Holland are native speakers of the Dutch language, and they have strong traditional practices for naming their babies. Dutch female names are often associated with strength, courage, kindness and love. The Dutch people are very creative, and this creativity can be found even in naming their baby. They are unique and rare, and it is very easy to pronounce and usually doesn't exceed more than 2 or 3 syllabic words.
Beautiful Dutch Baby Girl Names With Meanings
This is the right place for all your name search for your baby. The extensive list of Dutch baby girl names with their meanings makes it easier for you in selecting the best name for your baby. These names are powerful and have a modern outlook. Many of these names have been the traditional names of great people of Dutch history.
| | |
| --- | --- |
| Aleid | Aleid is Adelaide cut short in Dutch. It means 'graceful and noble'. This was the name of saints and used for Royal people in history. If Adelaide is your daughter's name, you can call her Aleid for short. |
| Bente | Bente is the short form for Benedict. Bente means brave, which is from the movie 'Brave'- the story of a fearless little girl. |
| Brechtje | Brechtje is the female name of Brecht in the Dutch language. It means that a girl with this name will bring happiness to all. |
| Jade | Jade is the name of the green gem. It is a commonly used name in this region (Netherlands). It signifies wisdom, clarity, modesty and justice, which will reflect on the character of the baby that goes by that name. |
| Arabella | This is a popular name in the UK and the Netherlands. It has a distinct and royal meaning to it. Many literary works composed by Henry Fielding and Thomas Hardy have characters with this name. |
| Aleta | This is a very unique and traditional name in the Netherlands. It is the Dutch form of Adelheid. |
| Lara | Lara is a very famous and common name and quite a popular name among Dutch parents. Lara means 'citadel.' |
| Ilse | Ilse in Dutch is Ilsa of English. It means 'pledged to God'. This name got popularity after the character named Elsa in the movie 'Frozen.' |
| Haven | The word Haven in Dutch means 'port'. Haven also means a safe place. |
| Gwen | Gwen is a part of the name Gwendolyn. Gwen means 'white circle', fair or blessed one. This name is quite popular in Europe. |
| Doutzen | This name represents nature. It means 'dove'. This name is very glamorous and gives a stylish look for the person with this name. |
| Fay | This name is used in various cultures and can also be spelt as Faye. It means a fairy or a very feminine person. This is also a very common name which is often used as a middle name. |
| Fleur | Fleur is the name of a flower. The person with this name will be diplomatic and pleasant. This name became quite popular with John Galsworthy's character. |
| Famke | Famke means 'a little girl.' The name gained popularity after the Dutch actress Famke Janssen and is quite a common name in parts of Netherlands. |
| Anneke | Anneke is the Dutch name of Anna, and it means like 'little Anna.' This name means 'grace' as it gracefully adorns your little girl. |
| Anouk | This is also another Dutch version for Anna. It suits a girl who is adventurous and bold. It can also be bold and interesting. |
| Cornelia | Cornelia is the female version of Cornelius. This Latin name is very famous in the Netherlands. Cornelia is the goodness of a woman's nature which makes it a good name. |
| Marit | Marit is a unique and pleasant baby name, with a Scandinavian accent. This name is a popular one in Norwegian culture. Marit means 'pearl.' |
| Maud | Maud is the Dutch name of Matilda. Maud or Matilda means 'powerful battler.' It is one of the oldest and popular names amongst the Dutch. |
| Luna | This robust name in Latin and Spanish means 'moon'. This shimmery name became very popular from the Harry Potter books' character- Luna Lovegood. Luna is the name of a Roman goddess. This name is topping the charts for popular names in Europe and Netherlands. |
| Noa | Noa is one of the famous Dutch baby names derived from the Bible and means 'motion.' It is quite common in Europe and the Netherlands. It is a top popular name and sounds very pleasant and compassionate. |
| Tess | The short form for Theresa or Esther is Tess, and it means 'harvest to reap'. It is one of the most commonly used one-syllable Dutch baby names. |
| Yara | Yara is a unique baby name, that means 'small butterfly' or 'water lady'. It is the name of a Brazilian goddess with green hair and fair skin. |
| Hannie | Hannie is derived from the Hebrew word Hannah. This Biblical name is a Dutch nickname derived from the middle and end of it. The meaning of Hannie is 'compassionate.' |
| Lieke | This popular Dutch name Lieke is a commonly-used two-syllable name. The meaning of this name is 'angelic'. It is one of those diminutives forms like the name Lena, that can be short for a range of names ending in its sound. |
| Malou | Malou is a combination of the names Mary and Lou, and it means 'bitter', 'renowned warrior.' Lou is the best nickname for Malou. |
| Fabian | This Latin name Fabian, means 'bean grower' or 'bean seller',. This name is very famous in the Netherlands. It has a strong literary connection. Fabian was the name of Olivia's servant in the Twelfth Night. It is also the name of a character in Harry Potter. |
| Sanne | Sanne is the Dutch word for 'lily'. It is also the short form of Susanne. It is a hugely popular baby girl name in the Netherlands. |
| Skylar | Although Skylar is traditionally a baby boy's name, it is used more as a female name in the Netherlands. The Dutch meaning for this name means 'shelter.' |
| Adrie | Adrie is the feminine form of the name 'Adrian'. It means 'from the Adriatic'. It is a short and sweet name. |
| Amalia | Amalia is a cross-cultural name which means 'work of God' and is a very common name in Europe. It is also the name of the Princess of Netherlands. |
| Anneliese | Anneliese is derived from the Dutch combination of Anna(grace) and Liese (God is bountiful). Though it may sound little old-fashioned, it still has a modern appeal to it. |
| Beatrix | It is derived from the word Viatrix. It means 'she who brings happiness' or the 'blessed one.' |
| Brandy | This name is derived from the Dutch language 'brandewijn' which means 'burned wine'. This also the feminine version of 'Brandon'. |
| Tulip | It is one of the floral names. The name means true love. This ultra-feminine name gives a soft and gentle touch to the name. |
| Dael | This is the variation of the name Dale, and it means 'knowledge of God.' The bearer of this name is usually very dedicated and orderly. |
| Daffodil | Daffodil is one of the commonly used floral names in the Netherlands. It would make a strong, springtime statement. |
| Doortje | The Dutch meaning of this word means 'gift of God,' It is a variant of the name 'Dorothy.' |
| Elsje | Elsje is the Dutch variation of Elsa. It is the diminutive of the name 'Elizabeth.' It means pledged to God. |
| Grietje | Grietje is a Dutch origin name, and it means 'pearl.' This ultra-feminine name is very traditional and special. |
| Eline | Eline is the Dutch variation of the name Eliane. It means 'noble kind'. This rhythmic name is fast-growing popularity in the Netherlands. |
| Felicia | It means happy or happy things. It is a traditional name used all over Europe. |
| Geertruida | This is a Dutch origin name which means 'spear maiden.' It also means a lover of animals, birds and flowers. |
| Godelieve | It means one who is loved by the Gods. It is derived from the German word God and leub (love). The bearer of this name is beloved to God. |
| Hendrika | It is the feminine version of the name 'Henry' it also means one who rules the home or estate ruler. |
| Babette | It means that 'God is plentiful'. This is a traditional name, and the bearer of this name is dutiful and God-loving. |
| Amberjill | This is a Dutch origin name that means a precious jewel. People who go with this name are religious. |
| Elmo | The name means the protector or one who protects. |
| Liv | It means 'Life' in Danish and Swedish. It also means protection. |
| Valencia | It means a strong and brave girl. |
The Dutch baby girl names are chosen from a wide range of names and only the best and unique names have been carefully selected for your convenience. The names selected here have deep meanings and will add positivity and wellbeing to your baby's life.