5 Vidya Balan Movies Celebrating Womanhood and How!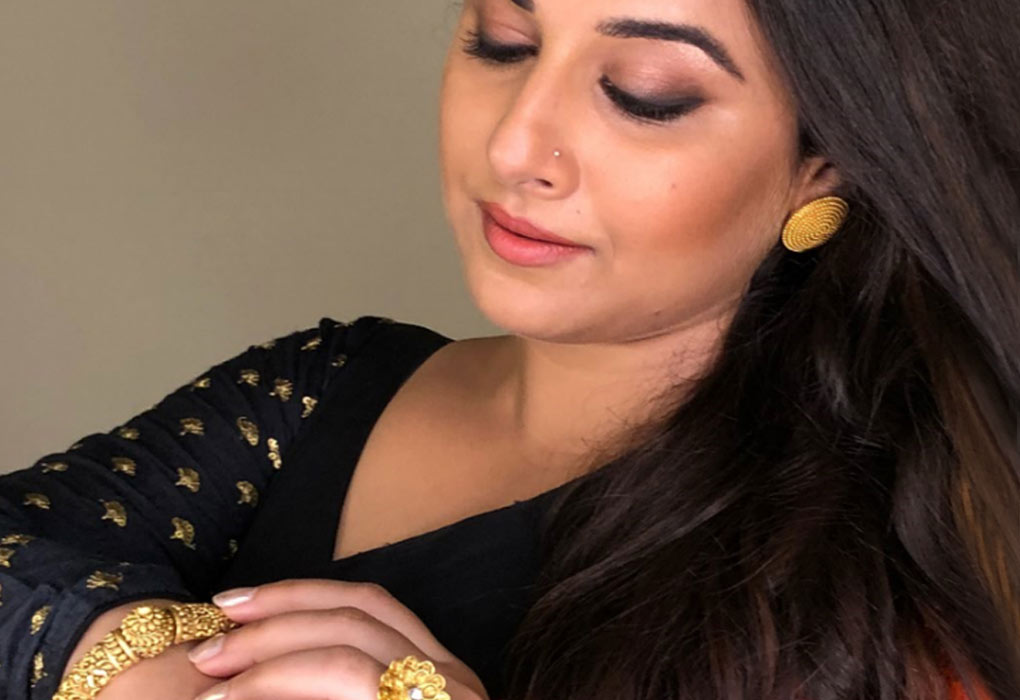 In this Article
There was a time when Bollywood was associated only with songs, dance and running around trees. While the leave-your-brain-home category of movies still continues to succeed, some female centric films in Bollywood have done even the global film fraternity proud! Many of our very best films in recent times have Vidya Balan potraying a strong female protagonist and has the actress done a fabulous job!
Indian women are no longer tolerant of illogical practices, confinement to their homes or discriminatory patriarchy. We are speaking up, standing up for ourselves and what's best is that our spouses and families are supportive of our liberation. If you are looking for some inspiration and strength, check out these women centric Bollywood movies by Vidya Balan. Keep rocking!
Vidya Balan Movies That Made Indian Women Proud
1. Kahaani
Pregnancy isn't an easy journey and certainly harder without your husband! In Kahaani, Vidya Bagchi is a pregnant woman searching for her lost husband in the winding lanes of Kolkata. As the story unfolds, her strength, intelligence and sheer force of character are sure to leave you spellbound. In a goosebump-inducing climax that is unlike anything you may have seen, Vidya proves this brilliantly: emotional strength is a woman's secret and most potent weapon.
2. Parineeta
Are you taken for granted just because you are soft and gentle and like keeping everyone happy? Lolita from Satyajit Ray's classic story Parineeta is a simple woman trying hard to help her family. When society and circumstances provoke even her one support system – her childhood friend – to desert her, Lolita doesn't crumble. She proves yet again that come what may, a woman holds love, promise and trust dearer than everything else.
3. Guru
We all have our share of troubles and they often get so overwhelming that we forget to live. Not Meenu, the bright and chirpy woman who dotes on her loved ones – and also has multiple sclerosis. Though the debilitating disease leaves her feeling helpless everyday, Meenu shows how you can make each minute count. Definitely a key lesson for all women in the thick of stress!
4. The Dirty Picture
What is society if not often hypocritical and judgmental? Reshma is a Southern sex star whose choices, while they may often be questionable, are also a testament to the shallowness of society. Reshma is a rebel who runs away from home to eventually rise to notorious fame. Her story is a fabulous lesson in balance – or the lack of it: the sensitivity and fragility of relationships, habits that can ruin you, and the narrow line between success and burnout. But the biggest lesson is probably this: care about society only as much as it cares about you (which is not too much!).
5. Bhool Bhulaiya
A woman wronged isn't a woman you want to mess with! This psychological thriller is the story of Chandramukhi – and Avni – battling the demons in her head. Mental illness can be extremely traumatic to deal with, especially when also bombarded by allegations and judgment from society. At such times, it is totally fine to seek help and accept that there is a problem. With patience, faith and resilience – all second nature to women – nothing is impossible.
There's nothing quite like cinema to drive home truths we know but often ignore. As women and moms, when life feels too stressful, get your favourite snack and tune in to one of these Bollywood movies that celebrate womanhood. Dissolve your woes in the reels of the cinema and emerge stronger for the experience!