5 Tricks To Let Your Shoes Make You Taller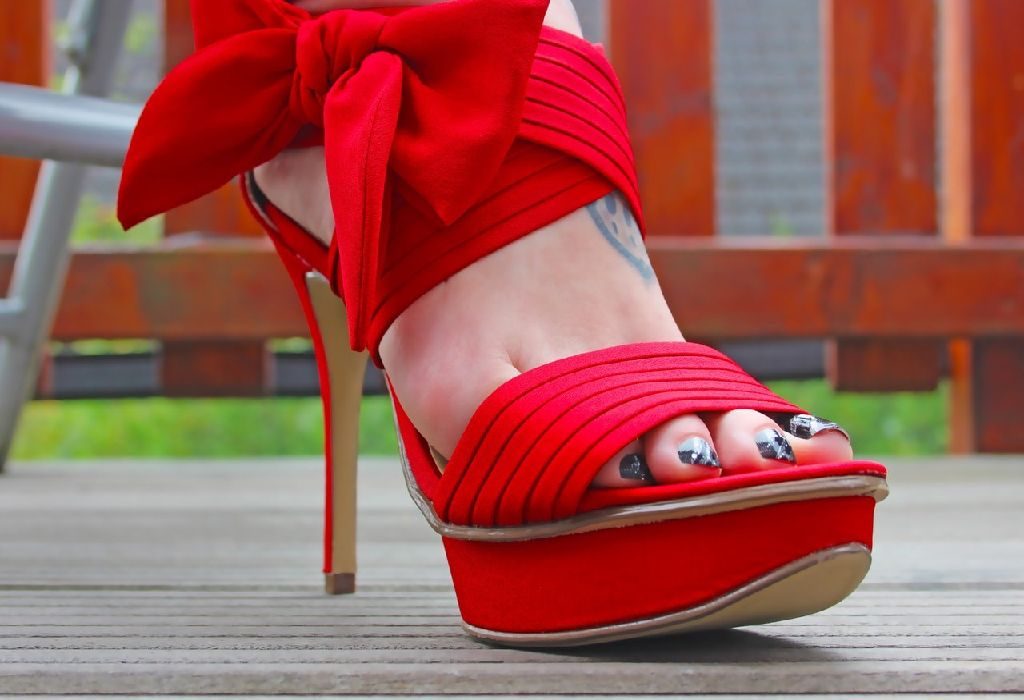 In this Article
Let the tall gazelle-like look with some ways to make your legs longer. Impossible? Not at all! With the right outfit, you can create the illusion of having long limbs, and yes, there are no penalties for cheating!
Don't you want legs that go on and on, forever? While a pair of fashionable nude heels does the trick well, you can also don high-waist jeans to play around with your proportions. Get ready to make onlookers assume that you're gifted with mile-long legs!
How to Make your Legs Look Longer
1. Heel yourself Higher
If your shoe rack doesn't have a pair of nude heels, then go, get them on the double. They make your legs extend all the way up to the floor and elongate them visually. The ones that are closest to your skin tone are the best. You may like to match your shoes with your skirts or trousers too. Go in for platform peep-toes or pointy heels to make legs look longer; you will not be disappointed by the number of looks coming your way.
2. High-waisted look for Longer legs
Pick shorts or high jeans that make your legs look longer. They make you look taller by giving your waistline a visual lift. Wear trousers, jeans or pants that work on the lower part of your body. Check out some skinny, high-waisted jeans at your favourite denim store. Captivate your onlookers!
3. Pair wedges with Flared pants
If you have had enough of skinny jeans, then think of wide-legged pants. If you're lucky enough, you'll spot a pair that sports vertical details that will give you more ways to make your legs longer. Grab a matching pair of wedges to go with the floor kissing hemlines of these trendy trousers and elevate your height. No one will be able to tell!
4. Longer legs with Solid colours
If you're still unsure of what to wear to make your legs look longer, then invest in solid coloured lowers. Rather than breaking your overall look into sections (like that with patterns and prints), clean, solid styles make you appear taller than you really are. Pair your trousers with structured crop tops in solid colours. This will make your legs look longer and more slender than your torso.
5. It's all about those High-lows
Looking for well-emphasized outfits that make your legs look longer? Try wearing high-low skirts that serve to divert attention straight to your legs. Along with framing your lower limbs perfectly, they are stylish, trendy and affordable too.
So, get rid of the myths stating that you can just wear heels to make legs look longer. Adopt these fashion tips and tricks for appearing taller and enjoy the difference!