5 Times you Can Actually Go Without your Panties!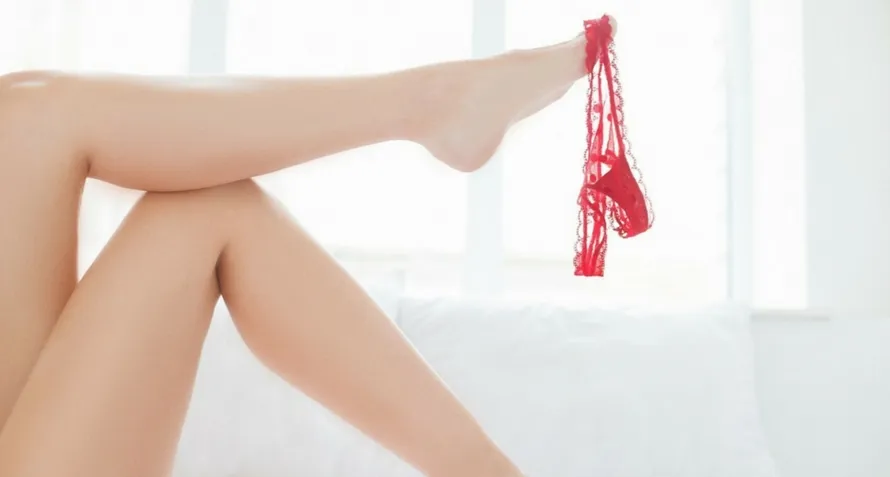 In this Article
Saying 'no' to your panties is another way of promoting your freedom, along with remaining healthier down under. So, shrug off those thoughts that are stopping you from going commando and feel better about yourself, in all parts. Join the bandwagon of women going commando, today!
Always wearing panties is passé! If you're conservative about strutting about without locking your lady parts in, you need to pause. Yes, though not at all times (like when you plan to flaunt your legs in itsy bitsy dresses), going outdoors with your underpants safe in your drawer is perfectly fine. Find out valid reasons to ditch undies.
Is Going Commando Healthy? Oh Yes!
1. Ventilation
Women going commando are effectively letting their private parts breath better. Your vaginal region airs itself reducing the risk of bacterial and fungal infections. Wet or stained underwear acts as a breeding ground for microbes leading to foul smells, rashes, redness and skin irritability. Go commando as often as possible. Not wearing underwear while sleeping is a good idea if you're uncomfortable doing so during daytime.
2. Sex-tease your mate
The knowledge that you're quite bare out there, courtesy naughty texts or a seductive call, will make your partner anticipate being with you. Additionally with other benefits of going commando, you get to feeling sexy all day long. Yes, this freedom acts as an excellent confidence and mood booster. Regardless of whether you're awaiting some hot moments with your partner or looking to feel free, just stash away your panties at least for awhile. Pssssssst…..we aren't going to reveal your little secret!
3. Keep synthetic at bay
Now that you're aware of what is commando underwear and its benefits, it's time you give a little break to your synthetic G-strings, thongs, and lacy underwear too. Seriously, synthetic traps moisture, makes you smell bad and attracts infections down under. If you're planning to stay indoors this weekend or are in the mood for wearing something long enough outdoors, then you may safely shy away from those itchy numbers. Having nothing under your pajamas is such a relief, just go for the commando feel.
4. Some wardrobe selections do not need panties
Still thinking is going commando bad? Think bodycon and column dresses! Such tight fit numbers make it necessary for you to steer clear of any underclothes. Layering yourself unnecessarily can be tacky (seam lines, remember?). Along with feeling bandaged and hot down there, you run the risk of inviting fabric burns too. Would you really want to go through this plight?
5. Visible panty lines disappear
Women with visible panty lines aren't uncommon. It can happen to the most proper of us. Panty lines can become a point of amusement for all those watching you walk. You risk giving a good look into the shape of your underwear too. The solution? Go commando. A word of caution, be careful of camel toes!
Women without panties desire to keep their lady parts comfortable and their dressing flawless. Doing so isn't a sign that you're promiscuous. So, if you run out of clean underwear or are in no mood to show off those panty lines in your jersey skin-fit dress, do it. There's no better time to embrace the commando look, beginning now!