5 Secret Ways to Get Big and Beautiful Eyes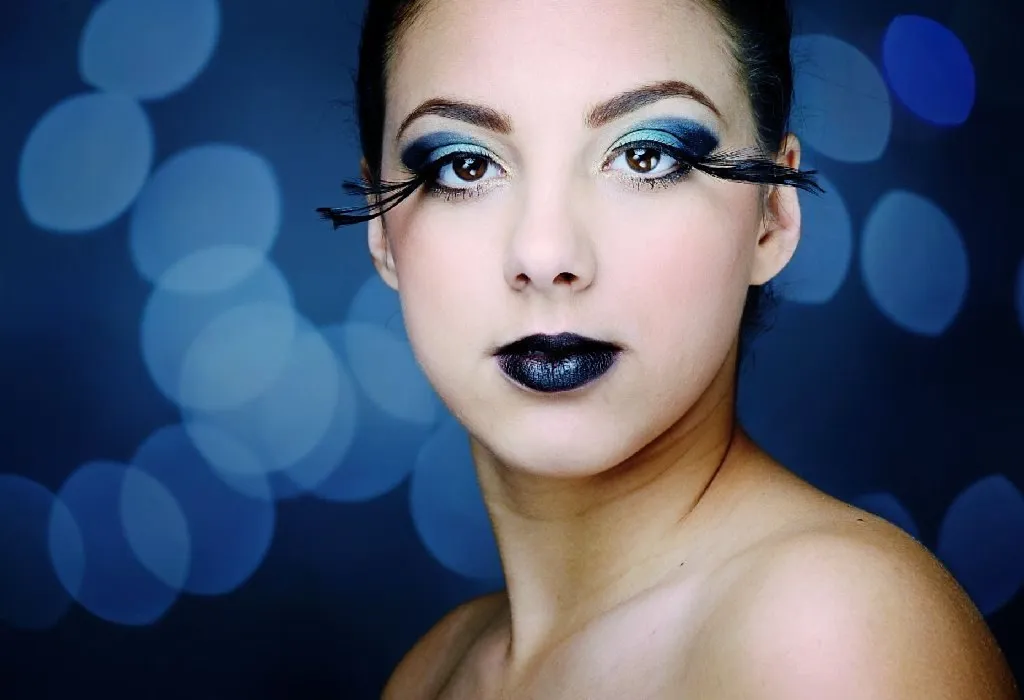 In this Article
Eye makeup serves to add volume to your looks. Once there, you will be stunned by the transformation in your looks and how your eyes look BIGGER. So, just go all out with these effective makeup tricks to make your eyes look all the more mesmerising.
if you are used to getting off-handed compliments about those big eyes of yours, it's time you introduced them to eye makeup to accentuate them further. Yes, there is absolutely no dearth of makeup ideas but you need to be aware of what would suit you best. Along with kohl and eyeliner, you need a little color, a dash of concealer, and of course the magical mascara to highlight your eyes in better ways. Find here the variety of makeup looks you can dabble in and make your peepers pop.
Eye Makeup Ideas to Make Your Eyes look Bigger
1. Goodbye Dark Circles
Stress, lack of sleep, or a poor diet lead to dark circles under your eyes, which make you eyes appear dull and small. These dark circles render your efforts of eye-makeup worthless and pull your overlook appeal down. Fortunately, help is close at hand in the form of colour-correction concealers, cover-sticks, and other eye makeup tools that make such dark circles disappear in a wink. Before using a concealer, gently rub a cube of ice on your eyes to reduce the puffiness. Are you ready to get rid of those unsightly dark circles? Act now.
2. Curl it Up
If your curler has been lying unused on your dresser, its time you made it your most favourite eye makeup tool. Ranking among the top makeup tips for eyes, small moments spent with the curler will make your eyes look bigger and wider than you may ever imagine. Remember, straight lashes, apart from looking plain, also create a shadow on the other parts of your eyes. So, use lash curlers, no matter what, and see more eyes turn your way.
3. White Eyeshadow Anyone?
If you are still wondering about how to make your eyes look bigger with makeup, then you need to know a little more about using white eye shadow for a lovely dewy effect. Just dab a small portion of the same on the inside of your eyes, just where they start near your nose and look at yourself with brighter and bigger eyes. The best part about getting hung up on this tip is that you can create your distinctive look on the go or even when you're short of time.

4. Dramatic Waterlines
Have you ever invested in a gold or white eye-pencil? If the answer is 'no', then reach out for the same and carefully shade your waterline to give an extra punch to your eye makeup. The 'Rx' recommended by makeup experts globally, these eyeliners go a long way in making your eyes look more open and attractive beyond compare. Go for them!
5. Mystics of The Mascara
Your mascara will never fail your attempts of creating those large, doe-like eyes. Best when applied on the lower and upper eyelashes to make eyes look bigger than what they are; your mascara can give you 'Barbie doll-like' lashes. Feel like flirting anyone? Also, if you long for more 'eye zing', then go in for an additional swipe, right at the middle of your upper lash line. This will make your eyes get drawn upwards for a sizzling effect.
Regardless of whether you're in love with a subtle or more pronounced look for your eyes, knowing how to apply eye makeup will make your eyes pop. Remember, with different eye makeup looks in your beauty arsenal to play with, your eyes will surely grab eyeballs, and how.