5 Romantic Books You should Read with your Hubby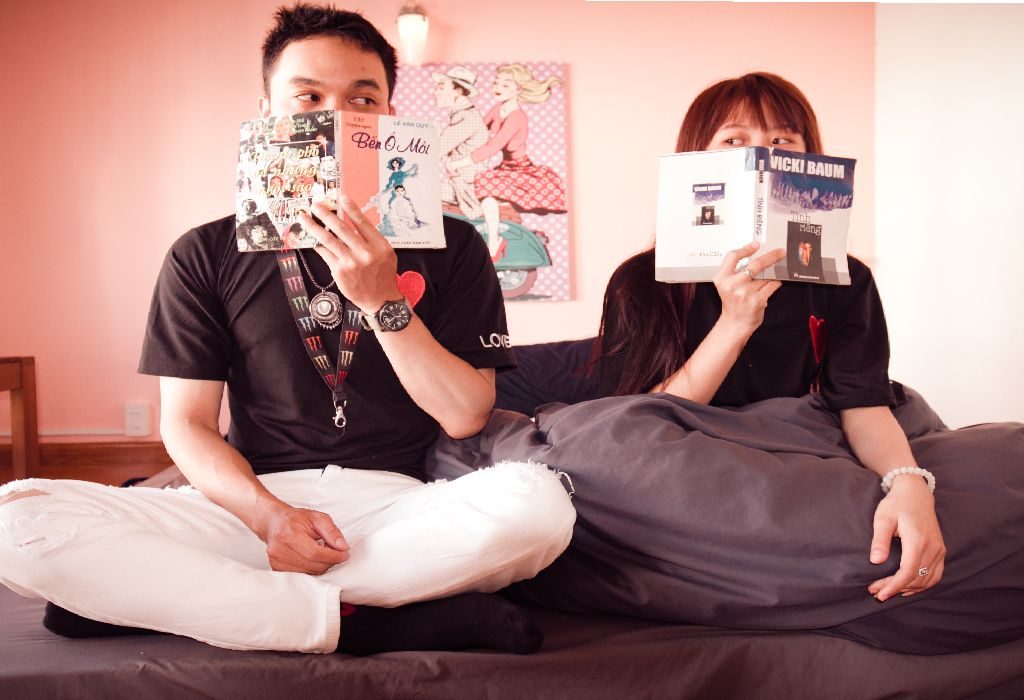 In this Article
It comes as no surprise that books can help people bond, so pick up these lovely books for married couples and enjoy connecting with your man. Turn this oft times solitary act into something deeper and meaningful with a few top romance novels.
How does a blanket, a huge cup of cocoa and reading a romantic novel with your hubby sound? Reading can be wonderful especially when you're cosying up with each other. Quality time together doesn't always mean endless talks and fancy dates. It can simply mean sitting together and flipping through pages of an engaging story. The next time you're wondering how to spend the weekend, why not snuggle with a book?
Must-Read Married Couple Romance Books
1. Froth on the Day Dream by Boris Vian
Colin and Chloe fall in love and get married in a grand ceremony. Love is all but blooming when Chloe develops a rare disease: a water-lily on her lungs. The only treatment is to surround her with flowers. Froth on the Day Dream will have you and hubby wanting to hug each other as it's painfully beautiful.
2. Love in the Time of Cholera by Gabriel Garcia Marquez
This is an epic saga about a tortured romance between two lovers. They promise to marry each other and swear to live a life of everlasting love. Yet Florentino and Fermina are separated at destiny's hand. Florentino, though heartbroken, never gives up. He waits for 50 years in search of his true love. It's a beautifully written romance book married couples should read.
3. Where Rainbows End by Cecelia Ahern
This is a heart-warming story that'll make you laugh and cry. Since childhood, Rosie and Alex had a special connection, but they knew they couldn't cross the line. Join them as they discover what destiny has in store for them. Where Rainbows End is one of the best romantic books for married couples, especially if you and hubby were friends before you tied the knot.
4. Before I Die by Jenny Downham
You may not find a more heartbreaking yet inspiring book than this! It's one of the most-read romance novels that married couples will love. It's heartbreaking yet utterly inspiring. The protagonist, Tessa, knows she has just five months to live so she compiles a 'to do list before I die'. She decides to spend the time left feeling alive and loving her new boyfriend as much as she can.
5. What We Talk About When We Talk About Love by Raymond Carver
This book is a collection of short tales about love, loss and everything in between. The spellbinding stories of people and human emotions will leave you with a lot to think about. Read this book with your man to understand love in all its forms and appreciate the connection that you share with one another.
Include these interesting books for married couples that will make you cherish each other even more. Add a dose of romance to your marital life and cosy up together on the weekend. You can also take time out to read them during the rest of the week. Needless to say, you'll be inspired to cherish the love that you share.
?>