5 Most Popular Summer Holiday Destinations in India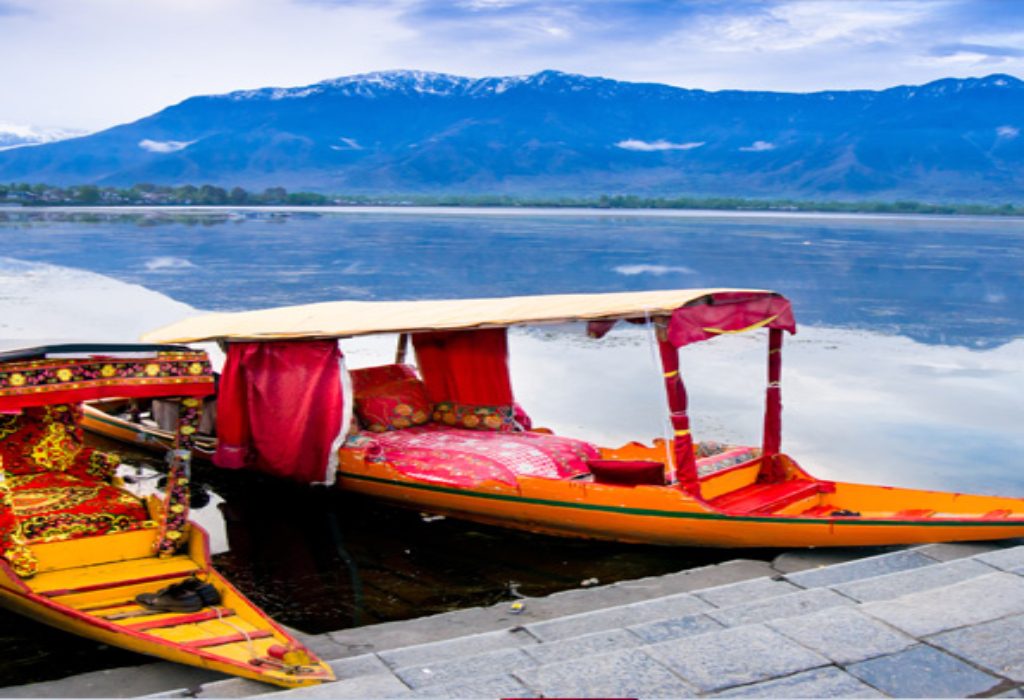 In this Article
All set to pack your bags and go on a trip to a summer holiday destination in India? Your children will love discovering what the place has to offer.
Watch their faces light up with delight as they take in the wonderful spectacles of some top Indian tourist places in summer.
From cold locales with their stark beauty of lush green hills full of life; these holiday destinations will have your brood wanting to leave for a vacation the very next day they start.
Places to Visit in Summer in India
1. Srinagar
Known for its picturesque beauty, Srinagar is a one of the cool places in India during the summer. No wonder that tourists from all over the country and abroad rush to explore its breathtaking view points, scenic natural beauty and, of course,
shikara rides on lovely Dal Lake. If you've been wanting to get your children close to nature and want them to experience its raw beauty, this is it.
You could rent a luxurious houseboat, complete with your own cook and people waiting on you for your service. Surrounded by the still waters, you and the family can wake up to the sounds of the floating 'sabzi' market coming to life.
Also Read: Fruits to Eat during Summer
2. Ladakh
Ladakh is one of the best places to visit in May. Popularly known as Little Tibet, this is a land of fascinating Buddhist monasteries. You can take the kids to witness the might of the Himalayas and Karakoram.
Promise them a thrilling time by taking a cable car to view the majestic Apharwat Mountain. If you have teenage children with a penchant for adventure, make their day with rewarding treks led by experienced guides. You and hubby could indulge in some 'we' time while the kids are away and busy in their adventures.
3. Gangtok
Gangtok has become a popular tourist place in India during summers. Make the Himalayan Zoological Park a must-visit for the kids. They'll have a chance to see the vulnerable and endangered animals like the red panda and the clouded leopard.
With species vanishing so fast, you need to let them see these majestic creatures at least once in their lives. They'll cherish the memory right up to adulthood. If they're up for it, you can also visit Tsomgo Lake and marvel at the sweeping view of the waters and the colourful flowers. ||
4. Kodaikanal
If you want to travel to south India, but know that your little ones just won't be able to bear the scorching heat, Kodaikanal is the best place to visit. Known as the 'princess of hill stations',
Kodaikanal with its dense forests and beautiful waterfalls will invigorate your senses. Let your children experience the outdoors by taking them on a nature walk. This is a great way to introduce them to a world away from video games and mobile phones.
Also Read: Common Summer Diseases You Must Know
5. Coorg (Kodagu)
This is a beautiful hill station in Karnataka that's a perfect escape from the scorching summer heat. Situated in the Western Ghats, Coorg is rightly named the 'Scotland of India'. Known for its coffee plantations and breathtaking view points,
take your children to Coorg and let them see how coffee is grown. Pay a visit to Nisargadhama and enjoy a boat ride! Your kids will love to see the various kinds of birds, monkeys and deer. Your children will cherish this pleasure-cum-knowledge-building trip!
Family holidays help you relax and relieve you of all your stress. Plan a trip to any one of these summer destinations in India and spend quality time with your loved ones. It's good for kids to get away from home every once in a while too. Like you, they'll find the holiday a nice change away from humdrum routine.