5 Moms Returned To Work After Motherhood. This Is What Happened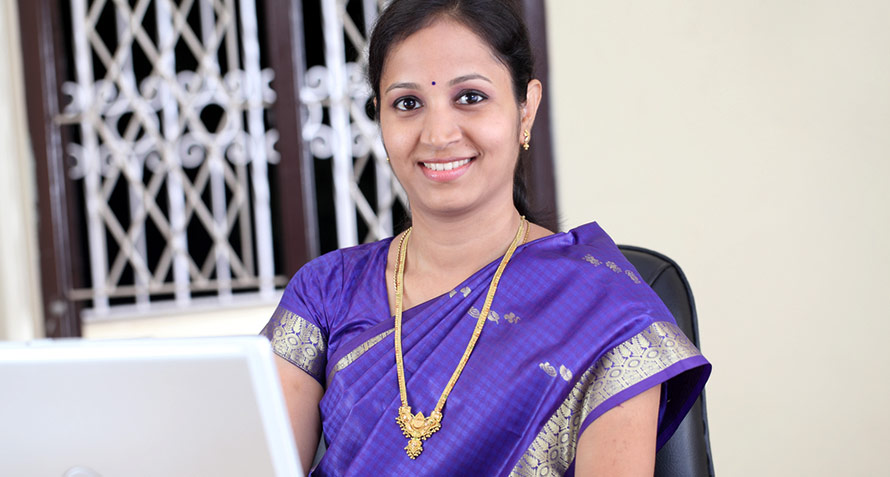 Having a baby changes everything in our life. Yes, everything. The way we look, feel, lead our lives, behave with others, emote…Becoming a mother has a deep impact on all aspects of our life that matter to us. One of the things it affects most intensely is our career.
Before we became mothers, our career may have occupied a position in our top three list of priorities. However, after the little bundle of joy comes into our lives, such a severe shuffling of priorities takes place that career often takes a backseat. While some of us decide to take a break and focus on the baby, the rest of us want to continue working as we feel it is an important part of who we are. It depends on the person; it depends on what all we hold important. This is clearly very personal and should be a decision we take on our own. But does that really happen?
From in-laws to the spouse, from neighbours to relatives, to even random people on the street – EVERYONE has an opinion to give! But all that the decision entails, and its repercussions, are for just us to deal with. So, what really happens when you choose to return to work after motherhood, either after your maternity leave is over, or after taking a longer break? How does it feel?
We have brought you five real stories of returning to work after delivery, shared with us by five moms. Reading their stories makes us realize yet again just how challenging life can be for a woman! No decision is ever easy, and every decision is filled with guilt. However, eventually, we learn to figure out just what works best for us and for our children.
1. The Mom Who Realized Her Job Made Her a Better Mother
"A working woman becomes more of a juggler than a multi-tasker. And yet, she is left fatigued and guilt-ridden at the end of the day. To add to my woes, my husband, an army officer, got posted to a remote location and I was left to play the role of both a mom and a dad in his absence. I had to make life as normal for my daughter as it was while I felt completely shattered inside. Everyone thinks strength comes naturally to army wives, it doesn't, to me at least.
Leaving for work felt harder as she was alone all day, while earlier my husband used to be back home for lunch. She felt neglected and lonely and I was full of guilt.
I gave up my job to be with her. It did not solve the problem. Instead, I felt like I was beginning to lose my identity and happiness. I realised that I was a better mom to my child when I was working because I was happier and confident.
I recently started work again, with a little shorter hours of work and hired reliable help for my daughter. We spend quality time together and I am managing the guilt well. By being who I am, I am a better mom to my child and there is nothing to feel guilty about it."
– Shivani Shourie, Jalandhar
2. The Mom Who's Living With Guilt Every Day
"When I leave home for my job, my children start following me. As I close the door behind me, they look at me with tears in their eyes and the words amma on their lips. When I see this I am totally shattered. I then think – Do I really need to do this job? What the &*(()… I feel so guilty!
Am I a good mother?
My mom used to spend time with me. She never had any career although she was a graduate. But look at me, I am not able to spend time with my 2-year and 1-year-old child. In another two years they will be going to school, what they ask is just a few years of time from me and I am not able it to give even that to them. This makes me feel very bad.
To overcome this somewhat, I tell my husband and mother-in-law to distract my children while I'm going out. Just like an ostrich hides his head inside the mud and thinks that the predator is gone. But the reality is, there is the predator waiting outside."
– Sudharsana V Iyengar, Bengaluru
3. The Mom Whose Mother-in-Law Thought Only "Bad Moms" Return to Work
"Paakhi's (my friend's) maternity leave was getting over. And according to her mom-in-law, there was no need for her to go back to work as her husband's income was enough to run the household. Plus, a baby 'needs the mother to be home, and not 'away in some office'!
She felt confused, anxious and unsure. But ultimately, she followed her instincts. First, she had a heart-to-heart talk with her mother-in-law and told her upfront that she was going to return to work. Next, she hired an efficient maid and taught her everything about the household as well as baby-related chores. Toward the end of her maternity leave, she started leaving the baby for short periods of time under her MIL's and the maid's care.
Several months have now passed, and Paakhi has settled down well into her role of a working mom. Once she is back from office, she makes sure to spend quality time with her girl. She cooks meals for her, cuddles up with her, and finds out what she did that day. At the end of her office hours, however tired she is, Paakhi feels ready to rush home and meet her baby.
It is a special kind of joy that she can experience only because she feels emotionally fulfilled. Only because she took a decision that mattered very much for her mental wellbeing, even if it meant going against her family."
– Yamini Singh, Navi Mumbai
4. The Mom Fighting With Workplace Discrimination Against Mothers
"It happened to me when I was pregnant. During pregnancy, I was up for an appraisal. However, due to some strange reason, things turned not quite the way they were expected. I found it impossible to climb the career ladder. Though I was not told this explicitly, my pregnancy was the likely 'problem'.
I have a friend who's also faced this discrimination in her office. It seems, she has to 'work harder' after having children. You apparently need to prove your commitment to work. I don't know the exact reason for having to prove yourself even harder (be it at home or at the workplace) after having a kid, but is sure is unfair!
Despite putting in those extra hours to compensate for the 30 minutes lost to collect my son from play school – it still felt 'less'. It left me having to work harder. I was trying to prove a point to them all. Why? In the end, I suffered. Stress started to affect my health…"
– Vaishali Sharma, Gurgaon
5. The Mom Who Was Forced To Return To Work, But Followed Her Heart
"Exactly a year ago, I found myself standing at the crossroads and forced to make a decision on what my title would be going forward – SAHM (Stay At Home Mom) or WM (Working Mother). My whole life, I have always been a hard worker who found great passion and satisfaction in her career.
Ultimately, I followed my heart and chose to stay at home with my son. Though my husband completely supported this decision, I had to battle a lot of criticism and listen to unwarranted advice from my immediate family and friends. In our country, one thing that is available for free and given without asking is advice. Trust me, I had to listen to too much of this. Some of the many things I heard during those conversations are verbatim as follows –
You have lost your competitive attitude"
"You have put your dreams in the garage and not committed to work"
"You lack time management. Look at all those working mothers in leadership roles in our company"
"You are so used to being at home and have become too lazy to get back to work"
Quitting my job to be an SAHM is a landmark decision in my life. I realize now that I'm indispensable to my son but NOT to my job. Nobody is irreplaceable or indispensable in any organization. It's time for somebody else to do my job at work while I traverse through the gratifying journey of motherhood."
– Subhasree R, Chennai
You're truly inspiring, moms! It requires a lot of determination and willpower to make a decision that your heart believes in, when the people around you think otherwise. For working women, juggling an office job and chores at home is an unending battle. For stay-at-home-moms, especially women who worked prior to motherhood, the decision is a question of priorities and needs – never easy. As mothers and as women, we fight with guilt, frustration, criticism and judgment – day after day. But when we stick to a decision that WE think is right, and follow it through, we emerge as winners.
These mothers represent the various mothers we know, in different situations and households, with different stressors and demands from life. The decision to get back to work after baby – or not – is a factor of all these things. There is no right and no wrong decision. But there is the best decision: whatever keeps you and your baby happy! 🙂
Have you also been considering returning to work/taking up an office job after becoming a mother? How has your experience been? Tell us in the comments.