5 Gorgeous But Easy Over the Bed Decor Ideas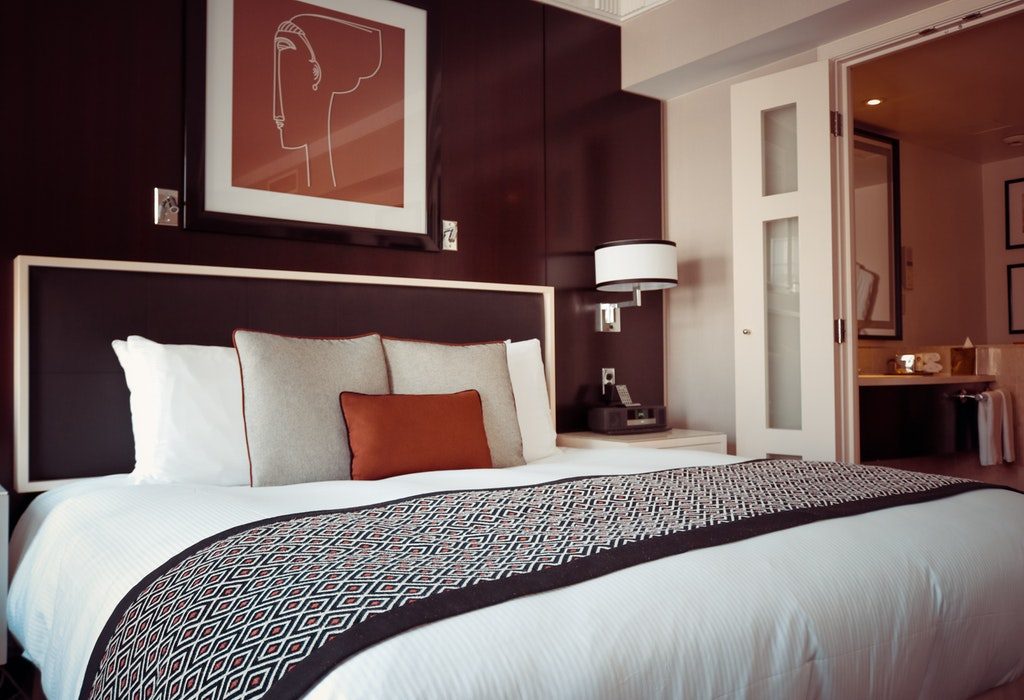 In this Article
Planning to redesign your bedroom? Steer clear of old ideas and opt for trendy and creative concepts that highlight your bed and make it the focal point of your room. Try some of these cool styling ideas to make your bedroom a dreamy one.
From lavish drapes to DIY tricks, there's a lot that you can do to make a bedroom snazzy. Say goodbye to plain mirrors, lights or framed art and gear up to work on new decoration ideas —you'll love the results!
Smart Over the Bed Decorating Ideas
1. Floating open shelves
Your all white bedroom speaks volumes about your unadulterated taste for freshness and purity. Take it a step further by installing matching white shelves as an innovative above the bed decor option. As you lie back, you can enjoy some stunning illusionary effects of floating books, art and small showpieces.
2. Overhead sconces for an architectural feel
If you're tired of boring above the bed decoration ideas coming your way, then try installing a couple of sconces. Apart from saving good space on your nightstands, you'll garner many 'wows' for your sense of architecture and design too! Do ensure you get a good designer for this project.
3. Picture window as a backdrop
An exquisite over the bed wall decor idea is setting your bed against a window that overlooks a garden, sea, or a valley beyond. While this may not be possible for those of us not as fortunate, fret not. Go in for a picture window instead and use asymmetrical accessories like wind-chimes to enhance the visual interest. You can also play with different curtain designs and colours that match your linen.
4. Fine net for romantic nights
If romance is on your mind, invest in a vintage look with long yards of fine and soft net. The grandiose look imparted by this free flowing fabric has to be experienced to be believed. The soft contours of drapes crafted from the net will give a very feminine and airy appeal to your room. As a bonus, you'll get to enjoy some interesting light play as rays pass through the diaphanous fabric in different ways.
5. Light it up
If you don't want too drastic a change, anchor the area with a striking light pendant instead. Add a dimmer so it's easy for you to control the intensity of light. Apart from enhancing the overall look of your bedroom, the light pendant will either create a very romantic ambience or lull you to sleep. Bonus both ways!
Over your bed decor has to be elegant and subtle, not heavy or dominating. With the right ideas in place, you can look forward to getting many accolades for the appeal of your bedroom. Sweet dreams!