5 Fashion Tucks You Can Try to Make Your Tummy Look Thinner!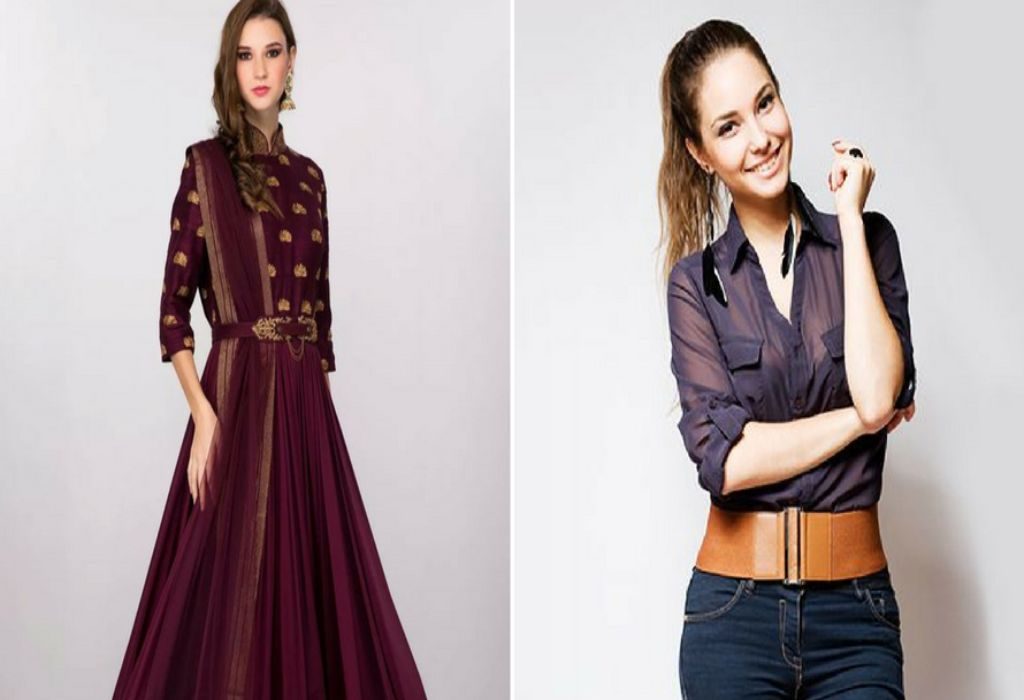 In this Article
These fashion hacks to reduce tummy flab faster will make you look trimmer than you actually are. Say "yes" to smarter ways of dressing up to hide your bulge. Apart from keeping all roving eyes from traveling there, you can also make your belly give an impressive visual focus.
Have you had enough of hoping that people would not notice your mid-section that hasn't been looking 'flattering' lately? These sneaky tips will help you hide your tummy bulge in a variety of swell sartorial ways. So, whether you're a busy working woman with no time for the gym, or someone with a new mummy-tummy, don't give up yet. These smart hacks will camouflage your pesky flab and keep all unwanted attention at bay. Go ahead and prepare to look fitter and fab.
Top Fashion Hacks to Reduce Tummy Flab Faster
1. It Is All About Layering
One of best style tricks to hide belly flab is to master the art of layering. Just slip into your high-low lace top and layer it with a trendy fringe jacket or a well-fitted blazer that nips at the waist. Yes, layers make you appear slimmer and draw the attention away from all areas that require under-toning.
2. Hello Cardigans, Goodbye Pullovers
Undoubtedly, pullovers are smart and attractive. But for ladies desirous of mid section camouflage, the additional layer granted by a front open cardigan works wonders. Wear it unbuttoned over a tank top, a collared T-shirt or even a tunic, and you're done. The vertical opening of the cardigan imparts a leaner appearance to your torso.
3. Go for Shrugs
Giving off similar results as a cardigan, a shrug that reaches your upper hip will hide your love handles. Don't pick the shorter versions, such as a bolero that ends just above the belly-button. The idea is to wear something that goes below the stomach area and conceals it smartly. So, choose your shrug wisely!
4. Where's Your Neckline Going
Highlight different assets till you get your tummy back in shape. You may like to attract attention to your long neck with a v-neck top, or emphasise your chiseled neckline with a boat neck or sweetheart neckline. In case a bit of cleavage show is okay with you, then don't hesitate to wear A-line dresses with plunge necklines.
5. Take Note of the Hemline
In order to hide the stomach, be sure to pick tops with asymmetrical hemlines. Abstain from picking crop tops or T-shirts that fall just on the waist to avoid making your waist the focal point. So make sure you buy tops that end at your hip at least, but not at your tummy's level or higher.
Ruffles, stoles, embroidery, heels, and more, there is absolutely no dearth of fashionable alternatives that will make you appear slimmer than what you are around your belly. Just go for them, you won't be disappointed.
Do tell us how you managed your own fight with the stomach bulge and still managed to look stellar!