5 Easy Hacks for a Super Chic Bathroom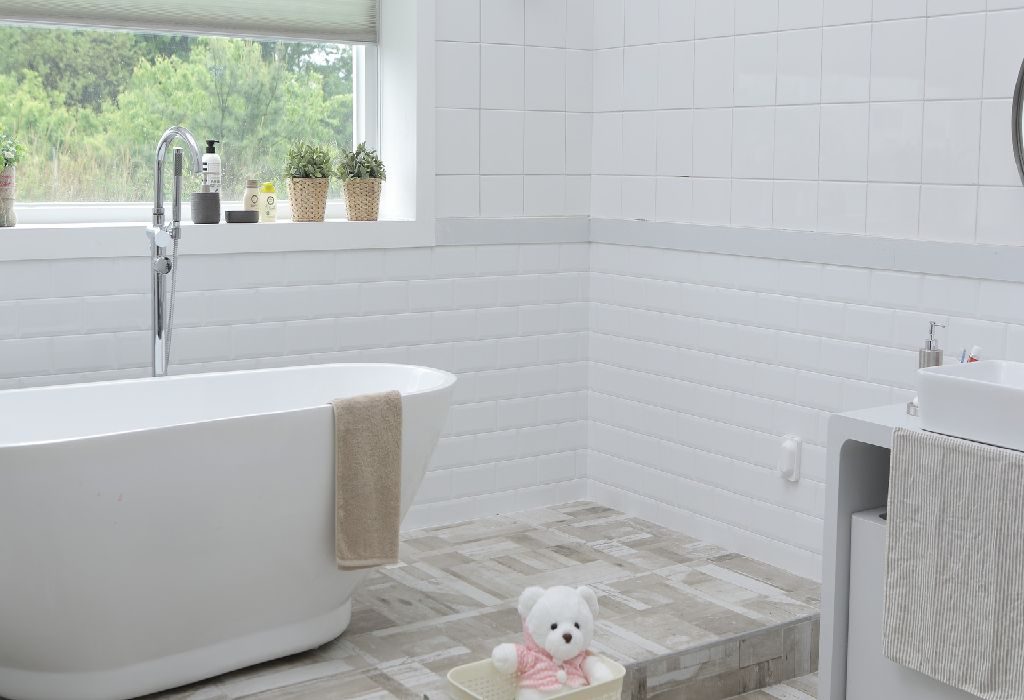 In this Article
Bathroom and style? If this combination seems odd to you, you may never have contemplated designing this space. Your bathroom can look as spectacular as the other rooms if you only follow some easy bathroom renovation tips!
Bathroom design has come a long way from basic choices of the past to wonderful ideas of the present. With the amount of time you spend in one, you should make sure every design element fulfills a purpose. Stylish bathrooms have the potential to keep you fresh at home and what's more, if you're looking to sell, they also push up your home's resale value!
Gorgeous Bathroom Re-modelling Ideas
1.Choose Elegant Fixtures
Try using a vitreous china pedestal sink as your bathroom shower idea. You could also go for a wall-mounted sink with decorative shelving and graceful lines. If you have room to install a tub and no water woes, a 60-inch tub should be fine. But, if you're fortunate in terms of more space, get a longer one with a deeper bowl and say hello to long, relaxing baths!
2.Get Practical Yet Stylish Flooring
Take a closer look at the floors. Have they been relegated to the backseat of your home's decor? While wooden floors infuse a stylish look to the bathroom, they aren't that great as far as durability is concerned. Pick instead from a wide variety of tiles and intersperse them with pebbles to bring in a trendy vibe. You can also choose to alternate coloured and patterned tiles for unique bathroom tile designs.
3.Install Proper Lighting
Good lighting looks stunning and is a key aspect of sound bathroom design. Instead of having just one source of light, why not go the distance and install ambient lighting and task lighting? You can even have accent lighting if there are objects and art pieces you want to show off. Meanwhile, put up a framed mirror over a sink. It's an easy bathroom renovation tip but looks gorgeous.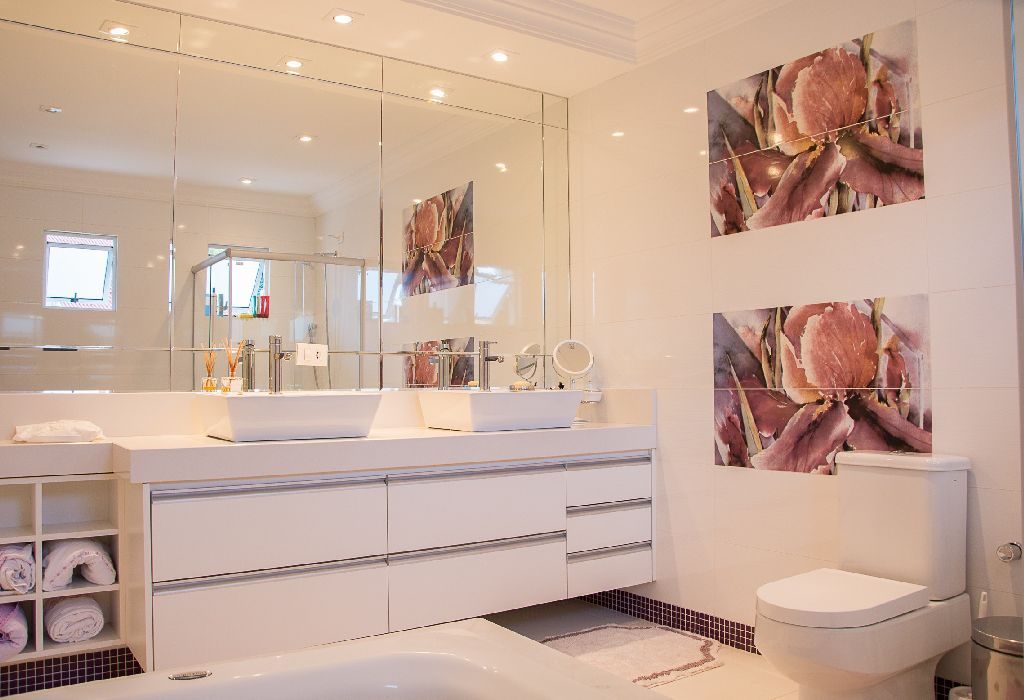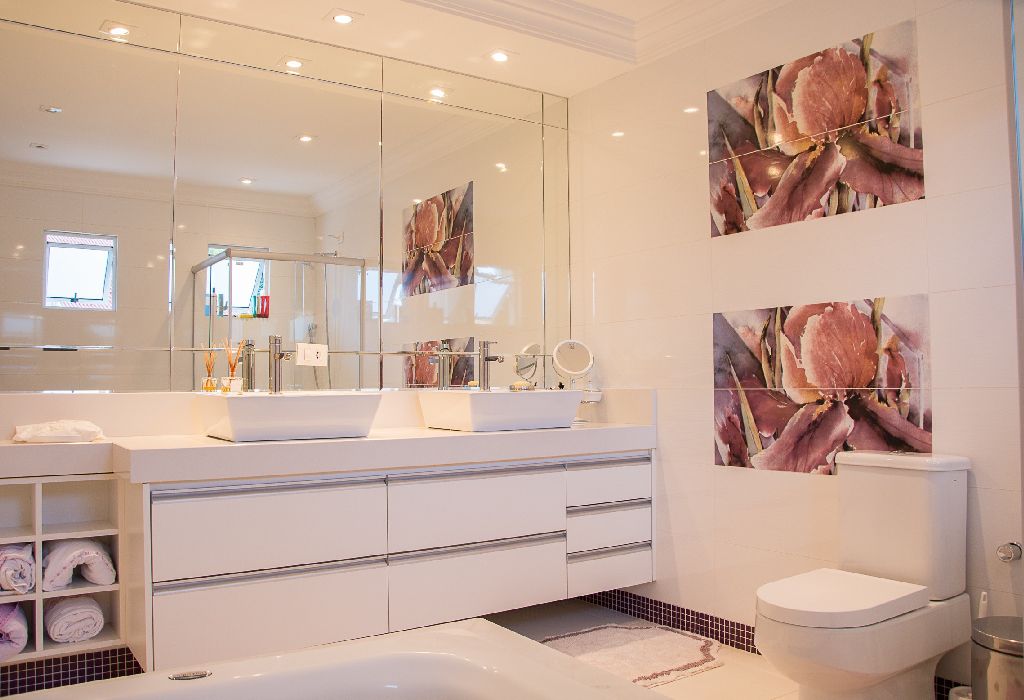 4.Set a New Tone with Colours
Take inspiration from the changing colours of the season to freshen up your bathroom. Add a splash of colour by keeping bright hand towels. You should also consider updating your bathroom furniture. Why not try beautiful colours like pale blue, sea green, bits of navy, white and yellow? In fact, a great bathroom interior design idea is a focal wall of multiple colours. Just try it to see the difference!
5.Get Inspired by Nature
For a quick and easy bathroom makeover idea, bring the outdoors in. Whether a floral arrangement or a single blossom, flowers are a pocket-friendly option that totally transform the feel of your space. Don't just hang art on the wall; place small planters too. To top up the beauty, you can add a glass tumbler covered with freshly plucked flowers and keep it on the vanity. It'll help create a warm and welcoming atmosphere.
Add drama to your bathroom with these clever bathroom remodelling ideas. Whether you use one or all, they'll add a fun-and-flirty vivaciousness to your space. Freshen up and unwind with these trendy options and get ready to bathe in a super chic space!