5 Creative Hat Craft Ideas for Kids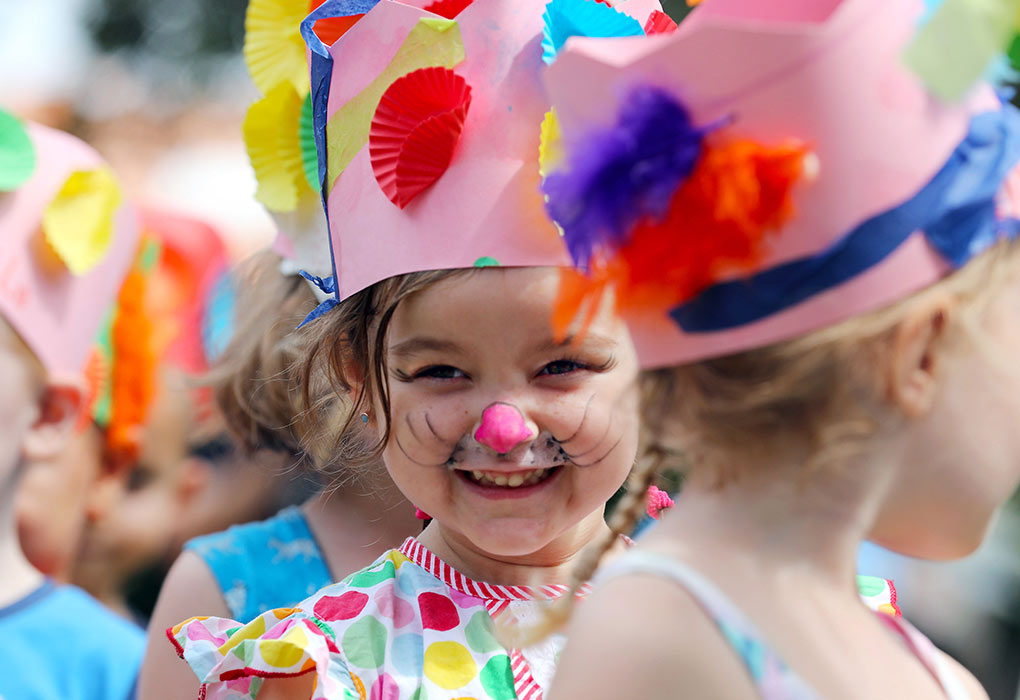 In this Article
Hats are a head-covering worn for various reasons like protection against adverse weather conditions, as the fashion accessory or for ceremonial reasons like graduation ceremony etc. Apart from Halloween time, hats can be creatively decorated and worn on many other occasions.
Easy Homemade Hat Craft for Children
Crafting with kids is always enjoyable, and hat crafts are an inexhaustible store of ideas.
1. Octopus Hat
It is a wonderful hat craft for preschoolers for pretending to play which can easily heighten the excitement of kids.
What You Will Need
Handmade top hat
Googly eyes
Glue
Eight strips of bubble wrap
Paint
How to Make
Take a hat and paint it any colour.
Prop it up and allow it to dry.
Paint the eight bubble wrap strips on the flat side and allow it to dry.
Glue the googly eyes on the front side of the hat.
Sport a cool new hat after sticking the bubble wrap strips on the underside of the brim of the hat.
2. Cool Cowboy Hat
It is a decorative hat which is appealing to the onlookers. Simple and easy steps will guide you how to make a hat for kids.
What You Will Need
Cereal box – 1
Aluminium foil – 1 sheet
Acrylic black or brown colour and paintbrush
Rope, glue, scissors
Jewels
How to Make
Cut one long and short strip out of the cereal box which curves in the end.
Cut a rectangle piece with half a circle cut out in the middle to make the front of it.
Colour the three pieces using paint.
Cut out a star out of the aluminium foil folded into half and write the word 'Sheriff' on it and decorate it.
Glue the long straight piece to the front of the hat with the shorter piece on top.
Tie a thin rope or ribbon to the edge of the hat brim. Hold the long straight piece around the head and staple together.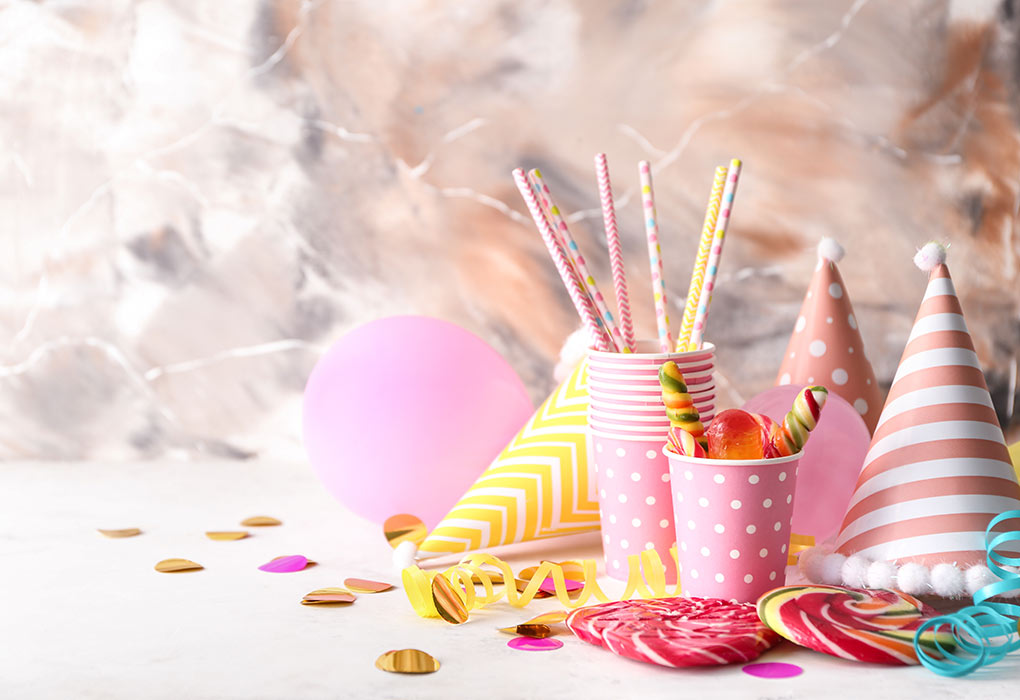 3. Shark Attack Hat
This hat craft can make a child feel like a sea monster enthusiast. It is a beautiful paper hats craft idea.
What You Will Need
Construction paper (blue)
Scissors and stapler
wiggly eye
Fins and teeth cutouts
How to Make
Draw a shark on blue paper.
Cut it out properly and draw a smile.
Cut out the fins and a bunch of white triangles for teeth.
Make the mouth open wide.
Staple two sharks together but do not staple the mouth.
The fins, teeth, and eyes are added.
When the hat is put on it looks as though the shark is eating the head.
4. Ladybug Baseball Hat
Making this hat is super fun for kids and wearing it is exhilarating!
What You Will Need
Red baseball cap
Textile medium
Round stencil sponges
Black/ white acrylic paint and paintbrush
How to Make
Mix two parts of black paint with one part of the textile medium. Dip the applicator in the paint and turn it in a circular motion.
Smoothen out the border of the circle.
Use black colour to paint the bill of the hat.
Use an applicator dipped in white paint to draw two eyes on the bill.
Use the applicator to draw two smaller rounds as dots on two pupils.
5. Party Animal Hat
While doing hat activities for kids, they can create unique hats by adding their own ideas to make it look superb.
What You Will Need
Paper plates
A strip of construction oak tag paper
Stapler, glue stick, safety scissors
How to Make
Draw lines like a star on paper plates leaving about an inch at the edge.
Help your child cut along the lines.
Fold the triangles upwards so that they look like spikes and decorate them as he /she wishes.
Cut out a strip of oak tag paper to form a loop to fit the head.
Draw and cut out the shape of the ear of the chosen animal and staple it to the loop.
Roll the construction paper in the shape of a cone. Staple the cone adjusting it to fit the child's head.
Children can decorate the cone with stars and other decorative stuff.
Heads look boring without gracing it with decorative accessories. Kids love to wear and enjoy different hats of their choice and style. Making a newspaper hat for kids can be great fun and making hats for a play date or during everyday dress – up is really fun. It is great learning while creating instant and customized hats.
Also Read: Easy and Simple Paper Crafts for Children