5 Common Foods With Excellent Health Benefits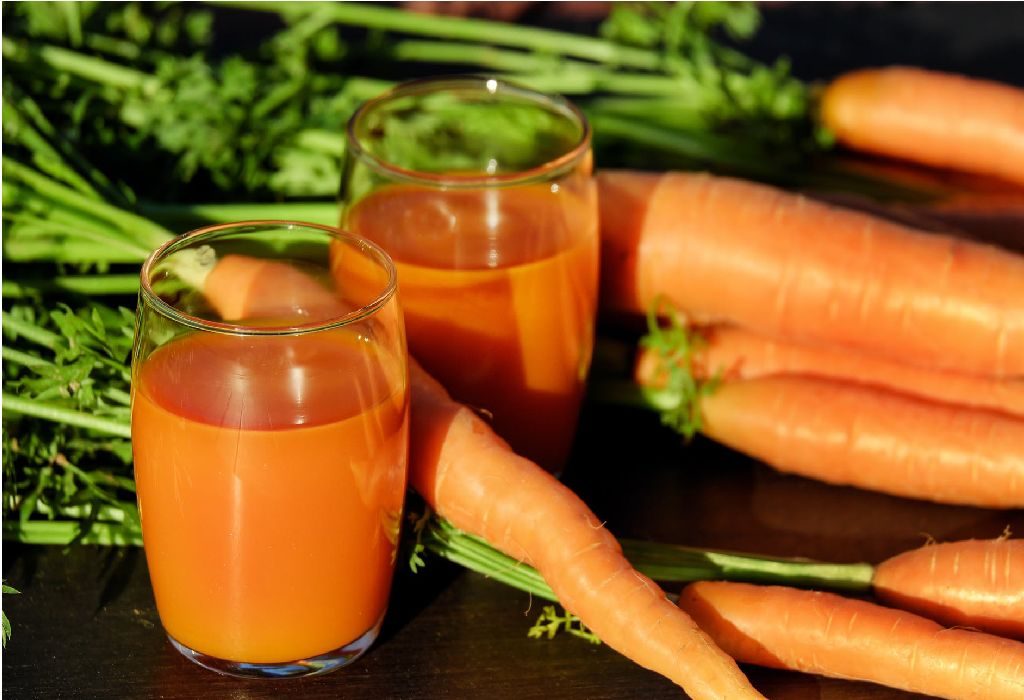 In this Article
Did you know you don't need going that extra mile to fulfill your body's nutritional requirement? There are several common foods that come with excellent health benefits. What's more? They are not just wholesome but extremely delicious in various forms! Go through the list of healthy food items and know the benefits that they offer.
The market, these days, is flooded with several kinds of health supplements that claim to provide you appropriate nutrition and promote your family's health. While these may offer certain health benefits, most of these are quite expensive and some may even cause certain negative side effects. It is thus recommended to rely upon natural foods to fulfil your nutritional requirements. Some healthy food items should be included in your daily diet to keep you fit and active. Add them to your plate everyday as they are easily available too.
Top Healthy Foods
1. Bananas
Bananas are a health booster and available all round the year. This potassium-rich fruit known for promoting better digestion also offers benefits including controlling high blood pressure, maintaining heart health, controlling blood sugar level, and reducing the chances of asthma. Regular consumption of this nutritious fruit also lowers the risk of cancer and preserves memory. These are usually consumed raw. However, you may even have banana shake and smoothie to appetise your taste buds.
2. Carrots
Rich in vitamin A, carrots are among the top healthy foods. The antioxidant properties of carrots help in reducing the risk of cancer, particularly lung and prostate cancer. Carrots have beta-carotene and it promotes good vision. This nutritious yet delicious fruit also helps in blood sugar regulation, diminishes leukemia cells, and delays the aging effects. You can have it in different forms like steamed, boiled, stir fried, roasted or even raw. Carrot juice is equally healthy.
3. Chickpeas
Chickpeas are scrumptious and equally wholesome. A rich source of proteins – chickpeas also contain sufficient amount of other micro-nutrients including magnesium, zinc, calcium, vitamin K, manganese, and dietary fibres, and thus, is one of the healthy food items. Consuming it regularly improves your blood glucose level and lipid levels, maintains heart health, lowers blood pressure and contributes in strengthening bones. You can have them boiled, steamed and even cooked. Be it soup or hummus – chickpeas add a different flavour all together! You can even mash chickpeas to prepare stuffed paranthas.
4. Broccoli
Rich in dietary fibre, iron, phosphorus, and vitamin A and C, broccoli also finds a place among the top healthy foods. This green vegetable retains your heart health, reduces the risk of cancer, prevents osteoarthritis, promotes better digestion and also protects your skin from the harmful effects of UV rays. A good source of lutein, broccoli is also good for eyes.
5. Almonds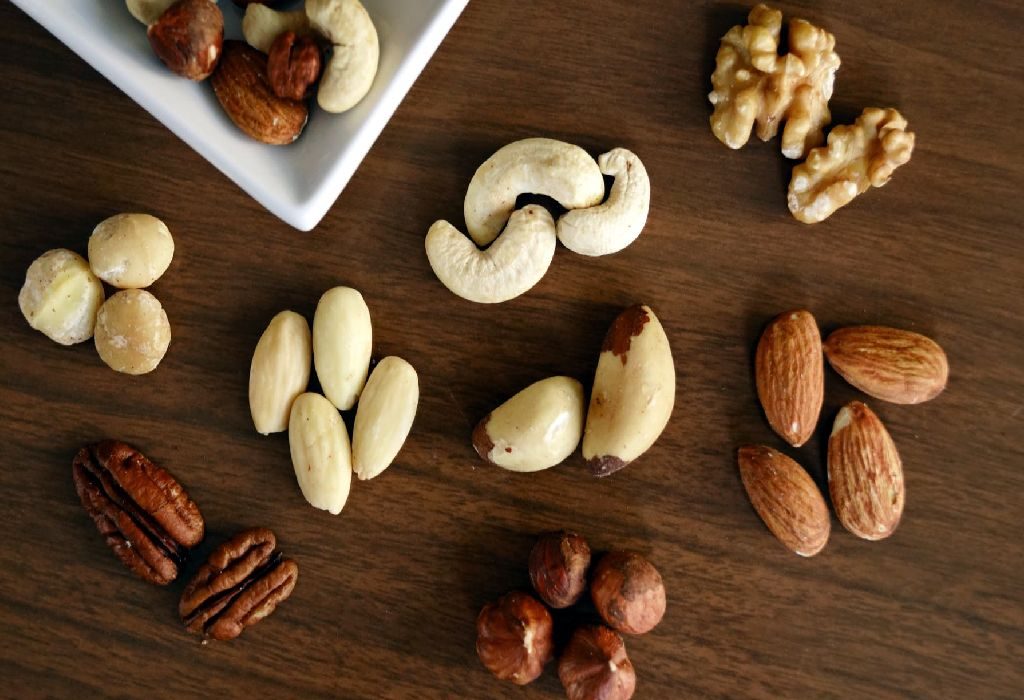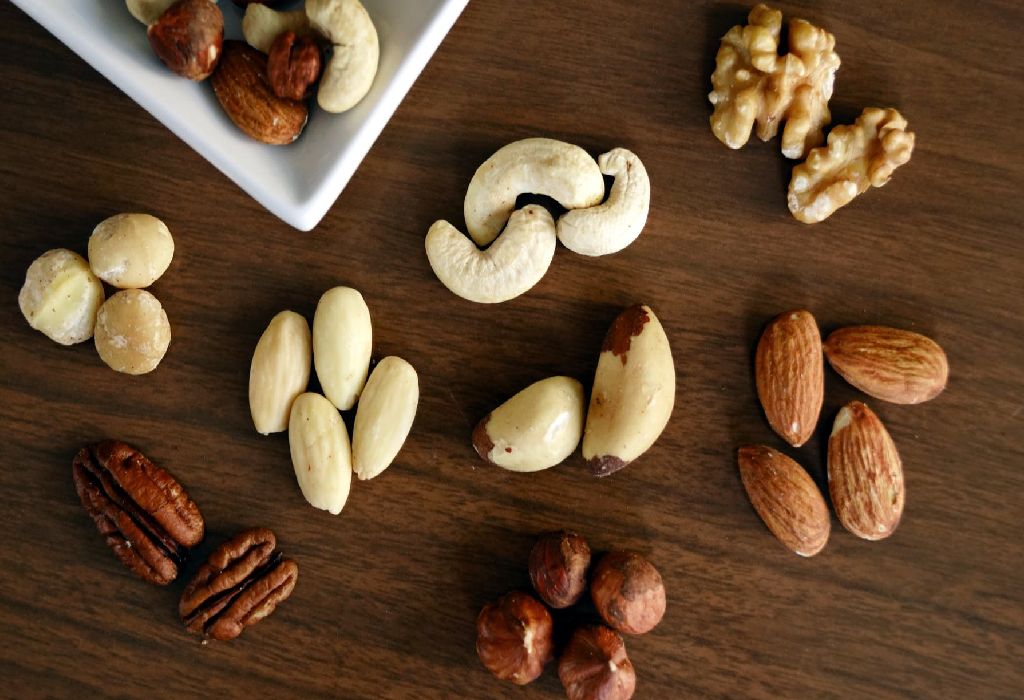 High in protein, magnesium, copper, vitamin E, and fibre – almonds are highly nutritious and extremely healthy. Almonds are
loaded with antioxidants and are also good for your heart. Regular consumption of almonds helps in lowering the cholesterol level and thereby reducing the risk of heart diseases. It lowers the risk of cancer, diabetes, and the chances of weight gain. Best eaten raw, almonds may also be grounded and added to your bowl of cereal, milk, puddings, and other food items to enhance their nutritional value.
Besides these, apples, spinach, fish, eggs, dairy products, and oats also offer several health benefits. Not only are these full of nutrition, but also delicious in various forms. Try to include all these in your meals to stay physically and mentally fit.