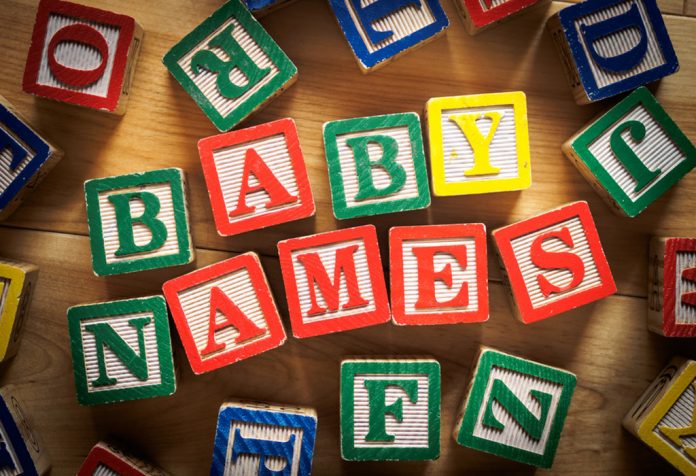 Last Updated on
Despite having a good name, in India most people have a second name. They are addressed by this name by their near and dear ones.
Video: Unique & Popular Nicknames for Baby Boys & Girls
Cute and Adorable Nicknames
Here's how you can pick adorable and cute nicknames for your little munchkin. It could be anything right from your favourite fruit to your favourite cartoon character. Some cute and adorable nicknames are listed below.
Chikoo
Pihu
Golu
Kanha
Guddu
Gudiya
Misht
Shree
Piya
Adi
Kuhu
Pooh
Brishti
Nutz
Shinoo
Chintu
Chimpu
Piku
Pappu
Chikki
Raja
Rani
Dimple
Dimpy
Proshu
Prishu
Chinu
Babloo
Babli
Akki
Amu
Bittu
Sunny
Raj
Raji
Rishu
Rosy
June
Ria
Riva
Cashew
Benu
Betoo
Oshu
Rick
Vini
Luv
Rini
Tuli
Joy
Aashi
Bao
Cuckoo
Dolly
Echo
Fifi
Lala
Ricky
Shoona
Tolu
Popular Indian Baby Nicknames
Being called by our nicknames denotes affection. Thus, in India, we like it all the more when we are called by our nicknames. Here is a list of some of the most popular Indian baby nicknames that you can choose from:
Aaru
Abhi
Ani
Anu
Ajju
Anju
Anshu
Appu
Babai
Babun
Bibhu
Bela
Binny
Charu
Chhoti
Chhotu
Dicki
Dipu
Dolly
Dola
Dona
Dushtu
Gopi
Gitu
Goli
Hari
Ishu
Janu
Laado
Lolo
Laajo
Lalli
Mahi
Mili
Mitu
Nilu
Niru
Rinky
Pinky
Vinu
Vishu
Veeru
Vicky
Sanju
Sonu
Tasu
Tubl
Vasu
Viju
Bittu
Aaradhya
Ayaan
Drishti
Ishita
Kabir
Laksh
Mishka
Ranbir
Rudra
Shanaya
Trending and Latest Nicknames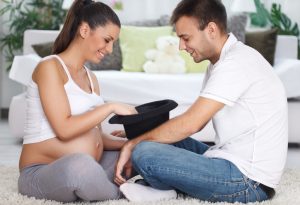 Anything trending and latest in today's time is appreciated by one and all. The same can be said for nicknames too. Parents nowadays want to name their child/children according to what is new and fresh. Here are names to choose from:
Alee
Coco
Kiku
Bunz
Mandy
Maddy
Sophie
Bebo
Amee
Nikki
Tim
Tisca
Toshi
Sandy
Alia
Arya
Sonam
Pari
Yuri
Yug
Yudi
Veda
Mahi
Asmi
Avni
Aroo
Duggu
Bella
Sush
Dino
Arshi
Sammy
Sam
Sally
Vihaan
Rio
Riju
Nyasa
Aarav
Ahil
Nitara
Rene
Misha
Roohi
Tia
Pakhi
Piu
Panchi
Palak
Amy
Abe
Addey
Archie
Ben
Cindy
Dora
Freddie
Gina
Lilly
Princess
Nicknames Based on Baby's Personality
Every baby may look as sweet and cute as the other. However, if you study babies carefully, you will find that every baby is a different individual with distinct and unique personality traits. Therefore, naming a baby accordingly would be something new. Find some similar names with their meaning listed below.
| | |
| --- | --- |
| Name | Meaning |
| Daksha | Talented |
| Eka | Unique |
| Gaura | Fair |
| Gudiya | Doll |
| Kamya | Beautiful |
| Laboni | Grace |
| Lalita | Beautiful |
| Lona | Pretty |
| Nabita | Fearless |
| Namita | Humble |
| Paavai | Beautiful girl |
| Raima | Pleasing |
| Selma | Fair |
| Sheela | Cool |
| Zaina | Beautiful |
| Ashi | Always smiling |
| Asya | Graceful |
| Garv | Proud |
| Gaya | Wise |
| Jitu | Winner |
| Bukka | Loving |
| Kaay | Innocent |
| Adil | Honest |
| Ezhil | Beauty |
| Farhan | Cheerful |
| Abhik | Fearless |
| Agrim | Leader |
| Aiman | Fearless |
| Akram | Excellent |
| Alhad | Joy |
| Amanda | Active |
| Amish | Honest |
| Amogh | Unerring |
| Anbu | Kindness |
| Anup | The best |
| Arokya | Very piousnaming a baby |
| Ashu | Quick |
| Parv | Strong |
| Rutu | Dull |
| Veer | Brave |
| Vana | Intelligent |
| Manu | Wise |
| Mohak | Attractive |
| Mudit | Happy |
| Kalpa | Fit |
| Irya | Powerful |
| Lena | Tender |
| Kaira | Peaceful |
| Bhavi | Emotional |
| Aacharappan | Restless or proactive |
| Aadhan | Be First |
| Aadipta | Intelligent |
| Paavan | Pure |
| Padmalochan | Eyes lika a lotus |
| sachika | One who is kind |
| sanjushree | Beautiful |
| sendhen | Sweet as honey |
| shashibala | The moon |
| shubhita | Graceful,shoning |
| Aadhish | King, Emperor, Ruler, Person with supreme power |
Food Nicknames
Food can be an inspiration for parents who are on the lookout for baby names. Yes, you read it right "food". The names can be anything from spices to different types of cheese to fruits and beverages.
Almond
Anise
Vanilla
Tulsi
Benedict
Basil
Berry
Brie
Makhan
Cayenne
Cherry
Cinnamon
Clementine
Clove
Coco
Choco
Fennel
Ginger
Honey
Zafran
Kale
Maple
Olive
Peach
Pepper
Plum
Rosemary
Saffron
Cookie
Caramel
Coffee
Minty
Kishmish
Hazel
Jelly
Muffin
Nutty
Nugget
Puffy
Toasty
Sugar
Momo
Caeser
Frank
Champagne
Éclair
Margarita
Reese
Sultana
Mishty
Ambrosia
Barack
Bartlett
Charlotte
Colby
Jasmine
Kobe
Madeleine
Nori
Sage
Freshly Picked Floral Nicknames
Babies can be fragile as flowers. They fill our lives with colour and fragrance just as flowers do. So, what could be more apt than to nickname our precious ones in the name of flowers?
Arnit
Jafri
Rose
Jasmine
Juhit
Kamal
Meerab
Nasreen
Niraj
Palash
Pankaj
Pushp
Pushpa
Rajasuy
Raihan
Sireesh
Pansy
Jabaa
Chameli
Karabi
Aboli
Aini
Aishmin
Juhi
Atasi
Azalia
Gul
Keya
Ketki
Sayalee
Shiuli
Lily
Ivy
Iris
Violet
Poppy
Camellia
Lilac
Senna
Tulip
Zinnia
Ren
Daisy
Yasmin
Alyssa
Aster
Azalea
Cassia
Cedar
Dahlia
Erica
Heather
Holly
Indigo
Kunal
Leilani
Lili
Marigold
Poppy
Primrose
Ren
Sage
Sorrel
William
Zinnia
Nicknames Inspired By Book and Movie Characters
For movie buffs and book lovers, this nickname segment (which has been influenced by books and movie characters) will be a delight.
Gogol
Mowgli
Nancy
Jo
Jai
Kabir
Hansel
Hellen
Lucy
Portia
Karan
Krish
Om
Radhey
Raju
Rehan
Suraj
Janki
Rohit
Sabu
Bindu
Shilu
Swara
Vyom
Rancho
Shambhu
Vikram
Hansa
Gora
Felu
Durga
Srikant
Nonte
Paro
Charu
Lila
Shonku
Goopi
Bagha
Sidhhu
Heer
Gopal
Radha
Swami
Asha
Sita
Michelle
Gita
Rosie
Jassi
Aarohi
Aarush
Akash
Alice
Anjali
Jay
Sanjana
Shruti
Simran
Surya
Nicknames Inspired By Animal and Cartoon Characters
Cartoon characters and animals are a rich source of name-inspiration. While most of the names of cartoon characters could be good nicknames, most of the names obtained from animals can be kept as good enough to be kept as real names.
Ariel
Audrey
Pooch
Bill
Pikachu
Russel
Roger
Kalki
Kipper
Kitty
Nimerah
Leo
Remy
Namir
Zev
Ahou
Lema
Ibha
Bunny
Bugs
Chip
Asad
Nimra
Kifat
Deborah
Paloma
Poe
Leona
Deryn
Kasturi
Casper
Pike
Tora
Ursula
Scooby
Rudolph
Pebbles
Winnie
Nemo
Tweety
Lark
Zach
Louie
Felix
Dexter
Teela
Ben
Cubbie
Dora
Archie
Betty
Adolfa
Bear
Birdie
Buck
Channing
Corbin
Drake
Fawn
Finch
Fox
Hawk
Hector
Kimana
Kitty
Lynx
Marshall
Panda
Poe
Ralph
Raven
Tora
Vanessa
Wolf
Yara
Tips For Selecting Nickname or Pet Name for Your Baby
Selecting a pet name or a nickname for your baby can be easy. Anything which comes to your mind out of love could be her name. However, to choose the right name, here are some tips:
1. Cut Short Your Baby's Good Name
You can cut short your baby's good name and make it her pet name. For example, Nicknames for baby girls can be(for) Akanksha – Akki, Baby boy nicknames can be(for) Ashutosh- Ashu,
2. Combining Parents Name
Taking half of each parent's name and combining them together can transpire into a beautiful nickname/pet name. For example Rukmini and Narendra- Runa
3. Names Of Favourite Characters
Name your baby after a cartoon characters/animated characters/movie characters/characters from stories or novels.
Example: Winnie (Winnie-the-Poo) or it could be just Poo.
4. Names Of Gods
In India, many grandparents, out of affection nickname their grandchild in the name of Gods.
Example: Kanha, Gopal(other names for Krishna), Sia (another name for Sita).
5. What Comes To Your Mind First
Keeping a name that came to your mind first on seeing your baby cannot go wrong.
Example: A baby girl can be Nanu and a boy could be Sonu.
6. Keeping An Easy And Catchy Name
Nicknames should be such that it should be catchy and easy to remember.
Example: Sweet nickname include Ansh, Chikoo and Pappu.
Pet names are used as a form of convenience for both the parents and the child. Over time, these cute names become a part of your child and become dear to them.
Also Read:
Unique Unisex Baby Names With Meanings
Sweet and Short Names for Baby Boy
Amazing Short Baby Girl Names